Houston businessman uses innovation to give Third Ward residents input on plans for community
The Spanish village restaurant has been a staple in the Third Ward community for 70 years, and now the owner says it's time for a new chapter.
Steven Rogers is giving people in the area a vote on what will come next for the lot next door, and he says getting involved is as easy as scanning a QR code.
If you've been down Almeda Road in Third Ward, you've probably noticed black and yellow signs next to the Spanish Village Mexican Restaurant that say, 'What should go here?'
"We are actively wanting feedback from the community. We don't want to come in and think we know everything about the neighborhood. We want to get the community involved in what's best for the neighborhood," the lot's owner Steven Rogers said.
Rogers owns the more than 8,000 square foot property and is committed to adding more to Houston's historic landmark.
"Third Ward is still considered a food desert," Rogers said. "So, we just want to provide more options on the block and options in the community."
Rogers teamed up with a new innovative company called 'Localist' that connects residents with business owners and developers.
Co-Founder Monte Large says the signs went up last week and the community is already providing feedback with the platform using the QR code on the signs.
"A lot of people want the [Spanish Village] sign to be preserved. They think that is a part of the community. I think it's a 40 or 50-year-old sign [and] they want to see something that's food and beverage oriented. Someone commented that they would like to see a grocery store," Large said.
So far, Localist has gotten about two dozen comments and 30 votes for the historic Spanish Valley Restaurant that will soon be redeveloped.
It's creative teamwork from a local businessman and a web platform that's improving Third Ward one response at a time.
"We are so thrilled that it's getting a lot of community feedback and reception," Large said.
"The goal is to gather information and then once we get started, we can go back and say 'You have spoken, and we listened,'" Rogers said.
Rogers says he plans to keep the QR codes up for the next few months and gather feedback.
If you would like to provide input, click here.
The Ashley Marie Collection – Natural Hair Care for Gen Z by Gen Z
As a new generation of beauty consumers emerges, the beauty industry is undergoing a significant transformation. Gen Z consumers, in particular, are highly conscious about the ingredients in their beauty products. With a population that accounts for almost 30% of the world, Gen Z (born roughly between 1996 and 2012) are a major focus for several brands.
The desire to be  environmentally and socially aware, has led to a change  in this generation's values and spearheaded the movement, urging companies to take action on the climate crisis. This is not merely rhetoric. Based on a survey conducted by Capgemini, in 2021, approximately 69 percent of surveyed participants belonging to Generation Z stated that they were willing to spend more on health and beauty products that contain natural and clean ingredients.This trend has led to the rise of natural beauty products, and the Ashley Marie Collection is at the forefront of this movement.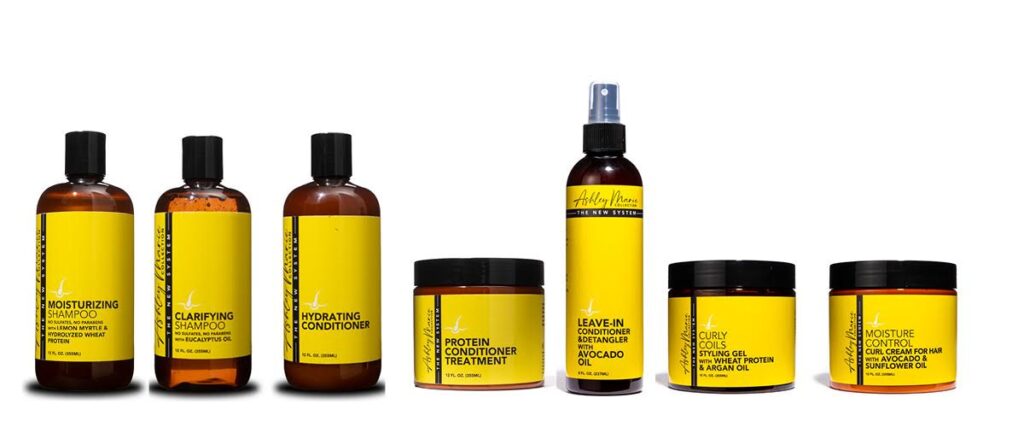 Created by 17-year-old entrepreneur Ashley Marie Gibson, the Ashley Marie Collection features a range of natural hair care products that cater specifically to the evolving needs of Gen Z consumers. Don't be fooled by her young age – Ashley is a total boss. As a Gen-Z entrepreneur, Ashley is passionate about creating products that use natural ingredients and prioritize health and well-being. The Ashley Marie Collection reflects Gen Z's preference for natural and eco-friendly products with its commitment to using only the cleanest, ethically sourced ingredients. All products are cruelty-free, color-safe, paraben-free, sulfate-free, and formulated with natural ingredients.

If being clean wasn't enough, this brand checks off another box – being diverse and inclusive!  The Ashley Marie Collection is an entire hair care line specifically for 4C hair, a hair type that is often overlooked in the beauty industry. The line features a range of uniquely formulated products, including a Clarifying Shampoo, Moisturizing Shampoo, Hydrating Conditioner, Protein Conditioner, Leave-in Conditioner, Coil Cream, and Curly Coil Styling Gel. All of which work wonders for kinky, thick coils and will leave strands feeling and looking even better!
It's your last day to apply to speak at TC Disrupt
Today's your last chance to apply to speak at TechCrunch 2023
Why should you drop everything to get that application in by 11:59 p.m. PDT today? Not only will you help inform and educate the next generation of startups — and potential unicorns — but you'll also establish or enhance your reputation as a valued thought leader and partner. Around here we call that a win-win situation.
How to apply to speak at TechCrunch Disrupt 2023
When you apply, you'll choose one of the two formats below and submit a title and description of your topic:
Breakout Session: Up to two people (including moderator) lead a 30-minute presentation followed by a 20-minute Q&A from an audience of up to 100 attendees. You'll be able to display a presentation and have limited AV capabilities. You'll present one breakout during Disrupt.
Roundtable Discussion: One person leads a 30-minute interactive conversation for an audience of up to 25 attendees. There is no presentation or AV — it's all about organic conversation. You may potentially repeat this roundtable twice during Disrupt.
TechCrunch vets every application and then selects the finalists who will participate in the Audience Choice voting round. We'll post the topics, descriptions and speakers online, and then TechCrunch readers will vote for the sessions they would like to see at the event. The top vote-getters will present live at Disrupt.
These are the important dates you need to know:
Application deadline: Today, April 21, by 11:59 p.m. PDT
Finalists notified: April 27
Audience Choice voting: May 1–12
Winners notified: May 15
Once more — a little louder this time: It's your last opportunity to submit your application to speak at TechCrunch Disrupt on September 19–21! The application window slams shut today, April 21, at 11:59 p.m. PDT. One more reminder: Save up to $825 with an early-bird ticket. Buy your Disrupt pass, and join us in San Francisco!
TechCrunch+ roundup: Deep tech tips for SaaS VCs, toxic fundraising, student visa startup options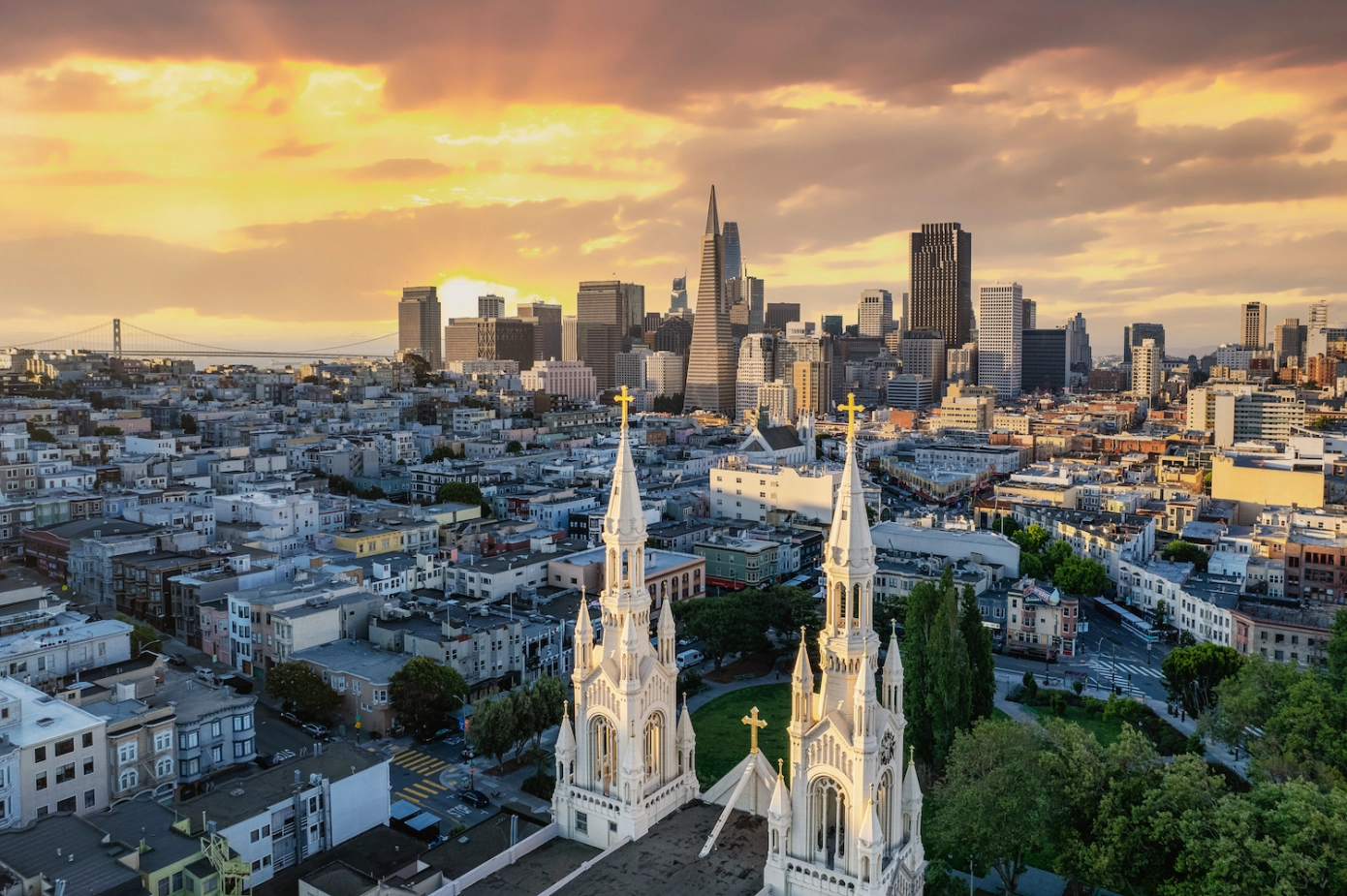 If someone said "startup" while we were playing a word association game, I'd respond with "fundraising." (I bet you would, too.)
Asking people for money is a key aspect of every founder's journey, but Techstars Managing Director Collin Wallace says it can also "accelerate your demise."
For example, raising a round to rev up engineering, sales and marketing sounds positive — but what if the business itself has negative unit economics?.
"Most of the time, what stands between a company and its ability to achieve scale is not a lack of money," writes Wallace in TC+.
"It's better to ask: Do we have hustle problems? Product problems? Process problems? People problems? Is my business model fundamentally flawed?"
In this article, he examines four scenarios that often lead entrepreneurs to seek out new cash and explains why getting "a clear picture of what is fueling losses" is much more important.