CHARLES ZHANG RECOGNIZED BY FORBES AS #1 ON MICHIGAN'S 2022 BEST IN STATE WEALTH ADVISOR LIST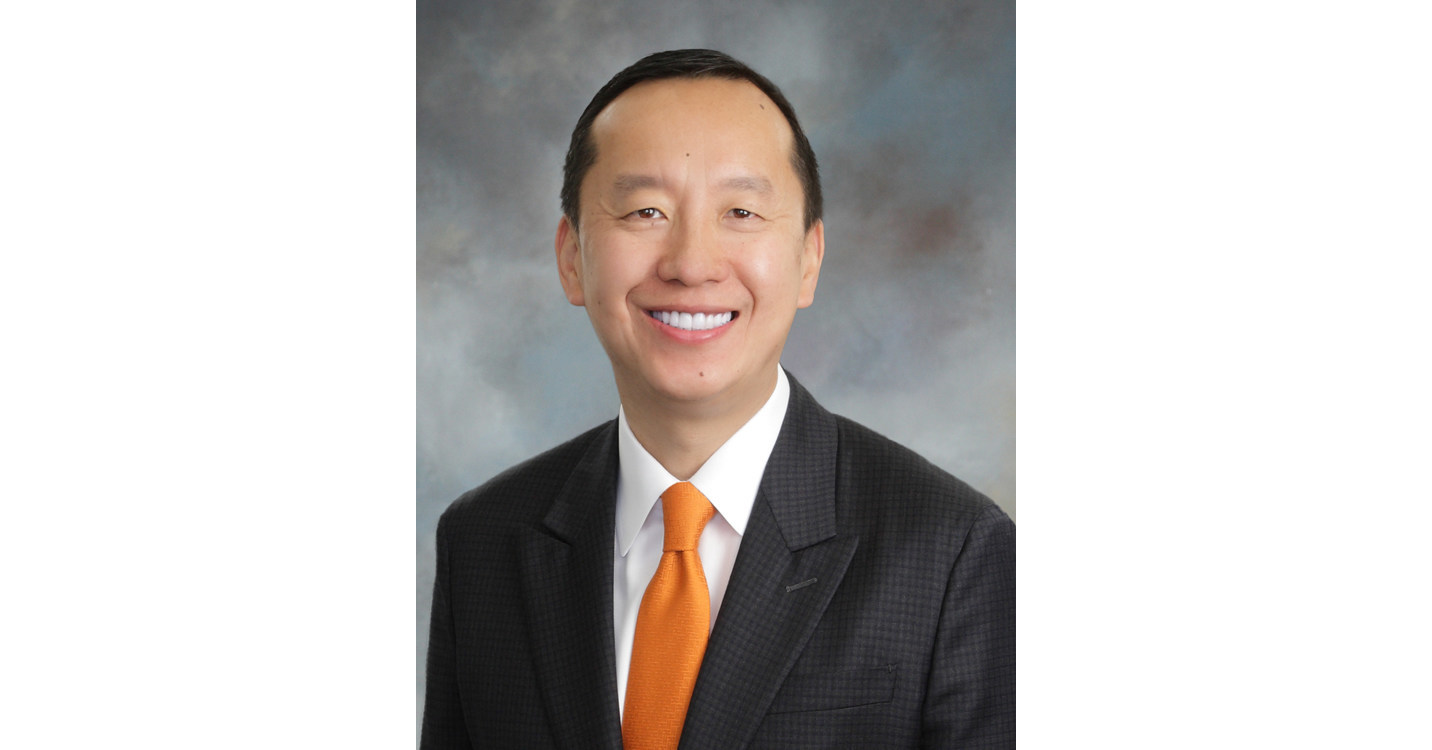 PORTAGE, Mich., April 14, 2022 /PRNewswire/ — Charles Zhang, CFP® has once again been ranked the #1 advisor in the state of Michigan according to Forbes, who recently released their 2022 Best-In-State Wealth Advisor list. Every year since the inception of Forbes' Best-In-State Wealth Advisors list, Charles has been the #1 ranked advisor in the state of Michigan.
The annual ranking list spotlights the nation's top-performing advisors, evaluated based on a methodology developed by SHOOK Research. Advisors are also evaluated based on personal interviews, industry experience and revenue trends, among other criteria.*
Charles was also recently featured on Forbes' website with an exclusive interview, where he talks about his criteria for taking new clients. One of the most important criteria that he mentions is working with "nice, reasonable people. I always tell new prospects to make sure I like them, and they like me. This is very important." It's evident that relationship building has been instrumental to Charles and his firm's success.
Charles Zhang is the Founder and President of Zhang Financial, a fee-only wealth management group headquartered in southwest Michigan. He, along with his wife and Chief Executive Officer, Lynn Chen-Zhang, have built a firm with $4.7 billion in assets under management.
Another important reason for Zhang Financial's success, according to Charles, is the fee-only compensation structure that the firm has implemented with all clients. A fee-only advisor is defined as one who is compensated solely from the client. Neither the advisor, or any related party, may receive compensation contingent on the purchase or sale of a financial product.
Unlike Charles and Zhang Financial, the overwhelming majority of financial advisors are sellers of financial products. Some or all of their income may be dependent upon their ability to steer clients into a limited number of financial products. This inherent conflict of interest poses serious threats to the client's financial well-being.
By eliminating any potential conflicts of interest, Charles Zhang ensures that his clients receive truly objective, unbiased investment advice. Zhang Financial's investment strategy is built around years of academic research and aims to provide the highest probability of success for their clients. For more information, or to request a consultation, please visit
Fact check: Here's the truth about crime in Manhattan
As former President Donald Trump and his allies attack Manhattan District Attorney Alvin Bragg, who is prosecuting Trump on felony charges of falsifying business records, the Republican-led House Judiciary Committee is holding a hearing Monday in Manhattan to castigate Bragg for his handling of violent crime.
But Trump and other Republicans, including committee Chairman Rep. Jim Jordan of Ohio and former Vice President Mike Pence, have made false claims about the crime situation in Manhattan and New York City. Contrary to their claims in recent weeks, neither the borough of Manhattan nor the city as a whole has been even close to a record level of crime, violent crime or murder since Bragg was sworn in as Manhattan's top prosecutor in 2022.
And Bragg's office is correct when it points out that Manhattan has experienced declines in key crime categories so far in 2023 compared with 2022. However, it's also true that many of Manhattan's crime numbers increased in 2022 compared with 2021.
It's impossible to quantify how much Bragg had to do with either the 2023 decrease (it's early in the year) or the 2022 increase (which was a continuation of a trend that began months before Bragg was elected in 2021); in general, it is extremely difficult to determine how much any jurisdiction's crime numbers, positive or negative, can be attributed to the local district attorney. There is always a complicated mix of factors at play, from the economy to policing to the corrections system to social policy to the weather to, since 2020, the Covid-19 pandemic.
"We have a tendency to want to blame one person, or credit one person, when in reality these are complex systems that rise and fall for often complex, random reasons that we don't have the ability to explain – but it's easier to say, 'It was Joe Schmoe over there,'" said Jeff Asher, a crime analyst and consultant and co-founder of the firm AH Datalytics.
Here's a look at what Manhattan crime numbers actually show and do not show.
Space Force Satellite Control Network Is In Urgent Need of Upgrades, Watchdog Says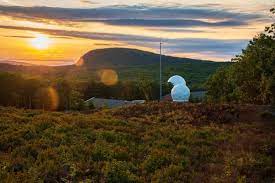 The Space Force system for controlling U.S. government satellites is in urgent need of an update, and the branch also needs an up-to-date plan for delivering it, the Government Accountability Office said in a report published April 10.
The Satellite Control Network (SCN) is made up of 19 antennas stationed around the world, from Diego Garcia Island in the Indian Ocean to the village of Oakhanger in southern England to Schriever Space Force Base, Colo., where the primary control center for SCN is located.
SCN operators use the antennas to track a satellite's location, collect its health and status reports, and send signals to control its subsystems such as power supply, antennas and mechanical and thermal control. These functions are collectively called tracking, telemetry, and commanding (TT&C), and satellite users across the federal government rely on the Space Force's SCN operators for TT&C support.
The satellites controlled by the SCN support a wide range of important activities such as positioning, navigation, and timing; intelligence, surveillance and reconnaissance; missile warning and missile defense; communications; weather; and research and development, the GAO noted in its report. But as space becomes increasingly crowded with government satellites, the growing demand for SCN operations has fallen on an aging antenna network that is difficult to maintain and too small to meet the need.
"The SCN makes over 450 daily contacts with satellites," GAO wrote. "Satellite users who rely on the SCN and whom GAO interviewed said that this increased demand, and resulting limits on system availability, could compromise their missions in the future."
The problem is not new to the Department of Defense, which has known of the challenges facing SCN capacity since at least 2011, the GAO wrote. The military even developed a plan in 2017 for the long-term sustainment of SCN. However, the large reorganization of the military's space authorities that occurred after Space Force was launched in late 2019 meant that the Life-Cycle Sustainment Plan (LCSP) is in need of an update to match the current organizational structure. The Space Force initially estimated an update the LCSP would arrive by the fall of 2022, but that update is yet to materialize.
"Without updating the LCSP for the SCN in a timely fashion, Space Force will not have sufficient information to appropriately plan and budget SCN sustainment efforts in the future," the report states.
Part of the challenge affecting the SCN today is that its antennas can maintain contact with only one satellite at a time, and not for very long before the satellite passes over the horizon and out of contact, as Air & Space Forces Magazine has previously reported.
This has led to a scheduling system where SCN users contact the Space Force's 22nd Space Operations Squadron to request a contact time, and the 22nd SOPS uses a prioritization matrix to schedule a time and assign operators from the 21st or 23rd Space Operations Squadrons to carry out the contact, the GAO report notes.
The problem is that as demand for SCN support grows and supply of contact times does not keep pace, scheduling conflicts occur and are exacerbated by unexpected outages, maintenance needs, or emergencies like recovering a satellite that has drifted out of its planned orbit. There were 15,780 scheduling conflicts from January 2021 through June 2022 alone, GAO noted. And as the current antenna infrastructure ages, SCN operators have to choose between maintenance needs and satisfying demand. Deferred maintenance can lead to antenna failures, one of which lasted 18 months before it could be restored to function.
Outdated infrastructure further aggravates the problem. The Space Force has had to pay a manufacturer to create a production line for making replacement parts for obsolete SCN equipment, GAO noted, and branch officials at Schriever Space Force Base, the primary control center for SCN, said the power infrastructure there is so out of date that "efforts to maintain current operations at the base are unsustainable and mitigation efforts are close to exhausted."
How to fix it
The Space Force is aware of its growing SCN problem and has several efforts for fixing it. One effort is called the Satellite Communication Augmentation Resource (SCAR), a phased-array antenna that would allow each antenna to contact 18 to 20 different satellites at the same time rather than the one-at-a-time limit imposed by today's parabolic SCN antennas. It would also cost less to operate the SCAR system, but the technology requires further development, a prototype is not expected until 2025, and operational units may not be available until the 2030s.
In the meantime, the Space Force is working to expand SCN capacity and make SCN scheduling more efficient. These include using five National Oceana and Atmospheric Administration antennas to help boost capacity, though it will take until the end of fiscal year 2024 for necessary upgrades to be finished. The Space Force is also exploring using commercial antennas to increase SCN capacity, though the number of commercial antennas available would depend on how many could meet government bandwidth and cybersecurity requirements.
Meanwhile, the Space Force is also looking to make its scheduling system more efficient by replacing its current "manual and labor-intensive process" with a cloud-based system, GAO wrote. The branch also plans on yanking out 80 percent of the current number of old modems, decoders, and data processors and replacing them with new, lower-footprint systems that would cut down on maintenance time by 20 to 25 percent.
However, some of these changes were not included in the 2017 Life-Cycle Sustainment Plan (LCSP), and the GAO report authors worry that could throw off the Space Force's implementation of the plan. Branch officials say an ongoing challenge has been delineating between headquarters staff and field commands as to who is responsible for the overall SCN architecture and how those responsible can assess new systems or augment the current architecture, the report states.
Though the Space Force is working on an update for the plan, officials say it has been delayed due to reasons "including updating SCN budget information and an unclear process to finalize the LCSP," the GAO wrote.
The need to finalize and implement the plan is urgent as the Space Force expects the number of satellites requiring SCN contacts to more than double between 2019 and 2027.
Global EV sales jump 66% in 2022, lifting market share to 9.5%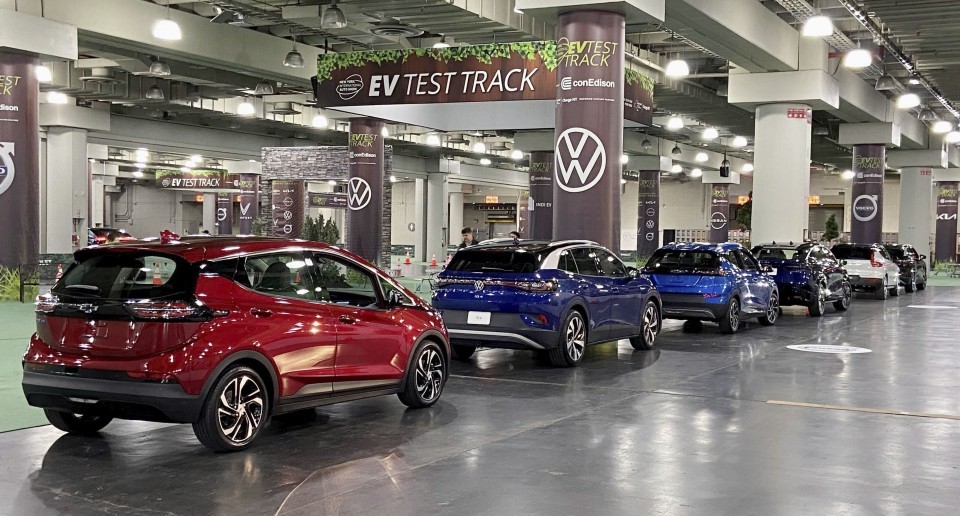 Global electric vehicle sales climbed 66.6 percent in 2022 from a year earlier to 7.26 million units, data from a research firm showed Saturday, reflecting a rapid shift in the industry to zero-emission vehicles to meet stricter emission regulations.
The number accounts for 9.5 percent of overall auto sales of 76.21 million vehicles last year, expanding from 5.5 percent in 2021, according to Tokyo-based MarkLines Co.
European and Chinese automakers are boosting EV sales, while Japanese carmakers strive to catch up with global rivals.
Honda Motor Co., for example, has teamed with Sony Group Corp. to set up a 50-50 venture to make new electric vehicles. Toyota Motor Corp. plans to expand its all-electric vehicle lineup and boost its EV sales to 1.5 million vehicles annually by 2026.
Excluding EVs, global sales fell 7.4 percent to 68.95 million vehicles.
By market, China posted an about 80 percent surge in EV sales to 4.53 million vehicles while Western Europe including Germany and Britain saw EV sales soar by about 30 percent to about 1.53 million vehicles.
Approximately 800,000 EVs were sold in the United States last year and 50,000 in Japan.
Among EV makers, the leading manufacturer, Tesla Inc., boosted sales to around 1.27 million vehicles in 2022 from about 880,000 the year before. Chinese EV giant BYD Co. sold approximately 870,000 vehicles last year, compared with 320,000 the previous year.
The alliance of Nissan Motor Co., French partner Renault SA and Mitsubishi Motors Corp. ranked seventh with sales of about 280,000 EVs.
Toyota, the world's largest auto seller, sold 24,000 EVs in 2022, according to the company.
==Kyodo.