Saints had options at wide receiver in Mel Kiper's latest two-round mock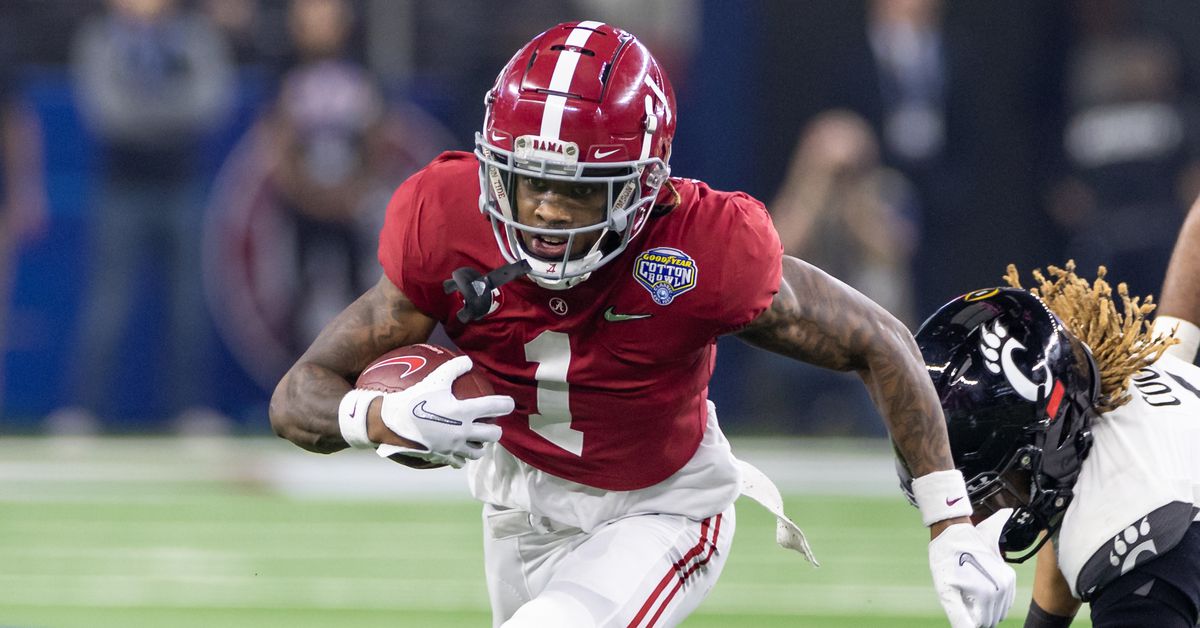 The Saints add two offensive players with their first three picks.
Another day, another mock draft. This time it's ESPN's Mel Kiper, Jr.'s recent two-round mock draft (Insider required) that has the New Orleans Saints address their top three positions of need with their first three picks.
A run of receivers in the first fifteen picks, including Ohio State WR Garrett Wilson (8th overall to the Atlanta Falcons), USC's Drake London (10th overall to the New York Jets), and Ohio State WR Chris Olave (15th overall to the Philadelphia Eagles), left the Saints without a bunch of options at the 16th pick. Tackles Ikem Ekwonu out of NC State (5th to the Giants), Alabama's Evan Neal (9th to the Seattle Seahawks), and Mississippi State's Charles Cross (13th to the Houston Texans) left the Saints without many options there either. Quarterback Malik Willis out of Liberty was also off the board, landing in the NFC South to the rival Carolina Panthers 6th overall.
This left some of the top prospects on the board as LB Nakobe Dean out of Georgia, LT Trevor Penning out of Iowa, DT Jordan Davis from Georgia, Pittsburgh QB Kenny Pickett, and Alabama WR Jameson Williams, all of whom fit with the Saints needs.
In Kiper's mock, the Saints passed on Kenny Pickett and instead opted to replace Terron Armstead on the left side of the offensive line by selecting Trevor Penning:
16. New Orleans Saints (via PHI/IND)
Trevor Penning, OT, Northern Iowa
Speaking of the Saints, I have a hard time believing the trade with the Eagles was to take a quarterback. Why wouldn't they try to move up higher? (Unless there's another move to come.) It's possible they think they are NFC contenders this season and could be put over the edge with two more starters. With that in mind, here's a tackle who could replace Terron Armstead on the left side. Penning is a nasty, physical blocker who is ready to play immediately.
In the two picks immediately following the Saints' selection at 16, the pair of Georgia defensive players – Nakobe Dean and Jordan Davis – were picked, leaving the Saints with yet another opportunity to draft Kenny Pickett if the team so desired.
Instead, the Saints take the best receiver on the board, picking Alabama's Jameson Williams:
19. New Orleans Saints (via PHI)
Jameson Williams, WR, Alabama
Even if Michael Thomas comes back healthy, the Saints should address wide receiver with one of their two first-round picks. Williams would have been in the discussion to be the No. 1 wideout in this class, but he tore his ACL in the national title game in January and could miss a little time in 2022. He could be a superstar once he's healthy; he has explosive speed and was uncoverable for the Crimson Tide last season. ACL injuries aren't even close to career-ending anymore, so I don't see this as a risky pick. Williams is worth it.
Pickett ended up going one pick later to the Pittsburgh Steelers, and fellow RAS-star, Cincinnati QB Desmond Ridder, was the first quarterback taken in the second round, 40th overall to the Seattle Seahawks.
When the Saints were on the clock with the 49th pick, they had plenty of options still at quarterback (North Carolina's Sam Howell, anyone?), and grabbed Ole Miss signal-caller Matt Corral:
49. New Orleans Saints
Matt Corral, QB, Ole Miss
Corral is a tough evaluation. He wants to play like Josh Allen but doesn't have the size — he's only 6-foot-2. He was the only player in the country last season with 3,300-plus passing yards and 500-plus rushing yards. Will he be able to consistently make every throw in the NFL? That's why I think he's a safer bet on Day 2. He would make a lot of sense in New Orleans, where he could get an evaluation year behind Jameis Winston.
Options available for the Saints at 49 if they passed on Corral included wide receivers like Western Michigan's Skyy Moore, Alabama's John Metchie III, and Cincinnati's Alec Pierce; Michigan State running back Kenneth Walker III; and a pair of tight ends in UCLA's Greg Dulcich and Colorado State's Trey McBride.
That left the Saints with QB Matt Corral, LT Trevor Penning, and WR Jameson Williams from their first three picks in the 2022 NFL Draft. Other possible sets include QB Kenny Pickett, WR Jameson Williams, and T Abraham Lucas; DT Jordan Davis, WR Christian Watson, TE Trey McBride; or even LT Trevor Penning, QB Kenny Pickett, and WR Jalen Tolbert.
Which set would you prefer? Would you be happy with Mel Kiper's mock draft if the board fell that way for New Orleans? Let us know in the comments. Send me presents.
Police arrest husband of missing Massachusetts woman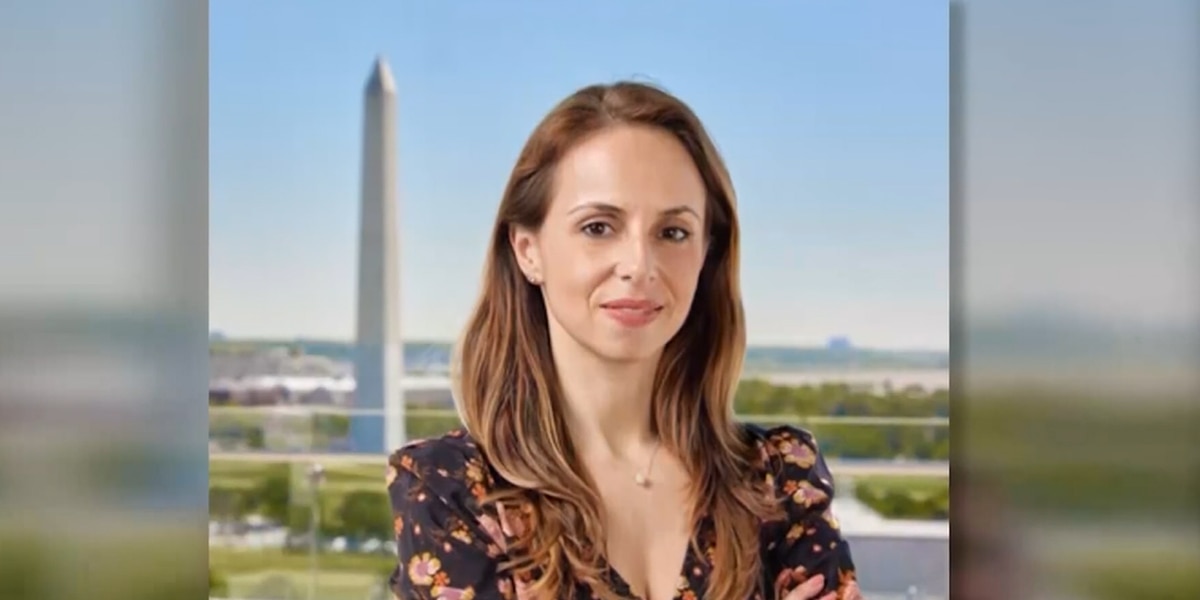 BOSTON (AP) — The husband of a missing Massachusetts woman was arrested Sunday for allegedly misleading investigators, according to the office of Norfolk District Attorney Michael Morrissey.
Massachusetts State Police and local police took Brian Walshe, 46, of Cohasset, Massachusetts into custody after concluding they had "probable cause" to believe he had misled investigators into the search for his 39-year-old wife, Ana Walshe. She has been missing since New Year's Day.
The announcement of Brian Walshe's arrest came after Massachusetts State Police and local police said in a joint statement that their ground search for Ana Walshe or evidence related to her disappearance concluded Saturday.
A specialized State Police unit trained in search and rescue operations, three K-9 teams and the State Police Air Wing searched wooded areas near Walshe's home Saturday. State Police divers searched a small stream and a pool but did not find anything, the statement said. The Metropolitan Law Enforcement Council also helped with the search.
Walshe, the mother of three young children, was last seen a week ago in her Cohasset home, police said.
She was reported missing Wednesday by her husband in Cohasset and her employer in Washington, according to The Patriot Ledger. The couple owns a home in Washington and Walshe commutes during the week for work at a real estate company, her friends said.
While police searched for Walshe on Friday, there was a fire at a home in Cohasset she owned until last year. The home was sold in March. State Police and local investigators determined the cause of the fire was accidental. The current occupants escaped safely.
The investigation into Walshe's disappearance is ongoing. Authorities returned to her home Sunday, while detectives from Cohasset and the State Police were also in Washington investigating, according to The Boston Globe.
Brian Walshe, is awaiting sentencing in a fraud case involving the sale of fake Andy Warhol paintings, according to court records. Cohasset police said Walshe's disappearance and her husband's case seem to be two very separate things, The Boston Globe reported.
He is scheduled to be arraigned Monday on the latest charges in Quincy District Court. It was unclear if Brian Walshe has an attorney and a phone number for him could not be found.
Copyright 2023 Associated Press. All rights reserved.
The top 10 real estate markets seeing the biggest changes. Some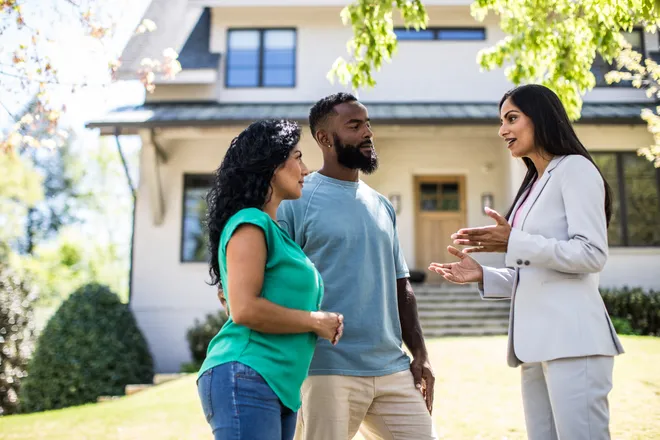 As the U.S. housing market cools down, bidding wars are now a distant memory and many homebuyers and sellers are waiting to see how prices shake out before making a move.
Nationwide, the number of days homes stayed on the market rose by 67% to 35 days in October, up from 21 days last October, showing that higher mortgage rates —which have doubled since last year — have combined with inflation and pessimism about the economy to weigh on the real estate market.
But housing market conditions at the local level varied greatly, according to a report by House Method.
"A lot of the metros where there was a huge decrease in the days on market were a lot of very small, less expensive towns and metros," says Caroline Jones, who analyzed data for Housing Method. "It shows that many people are not really able to afford a house in the more popular, more expensive metros anymore."
This list of locations where homes spent fewer days on the market was dominated by Pennsylvania metros, four of which, including Harrisburg and Lancaster, stayed on the market for just over a week on average. The median sale price in that state rose 9.5% from $192,000 in October 2021 to $210,000 in 2022, well below the U.S. median home price of $379,100.
Housing market predictions:Six experts weigh in on the real estate outlook in 2023
Top 10 real estate markets for 2023:Goodbye COVID boomtowns, hello mid-sized markets
Housing market:What's happening with the housing market? Mortgage rates, home prices and affordability.
By contrast, homes in Midwestern markets appear to be selling fast, with Indiana, Kansas, Michigan, and Nebraska among the top 10.
Some of the markets that saw the biggest percentage increase in the amount of time homes took to sell were places that also saw big price increases during the pandemic.
For instance, in North Port, Florida, the number of days homes took to sell rose by 263% this October compared with the same time last year. Just before the pandemic, in February 2020, the median price of a home sold in North Port stood at $230,000. In July 2022, it had shot up to $410,000.
Top 10 Trusted IT Companies in USA 2023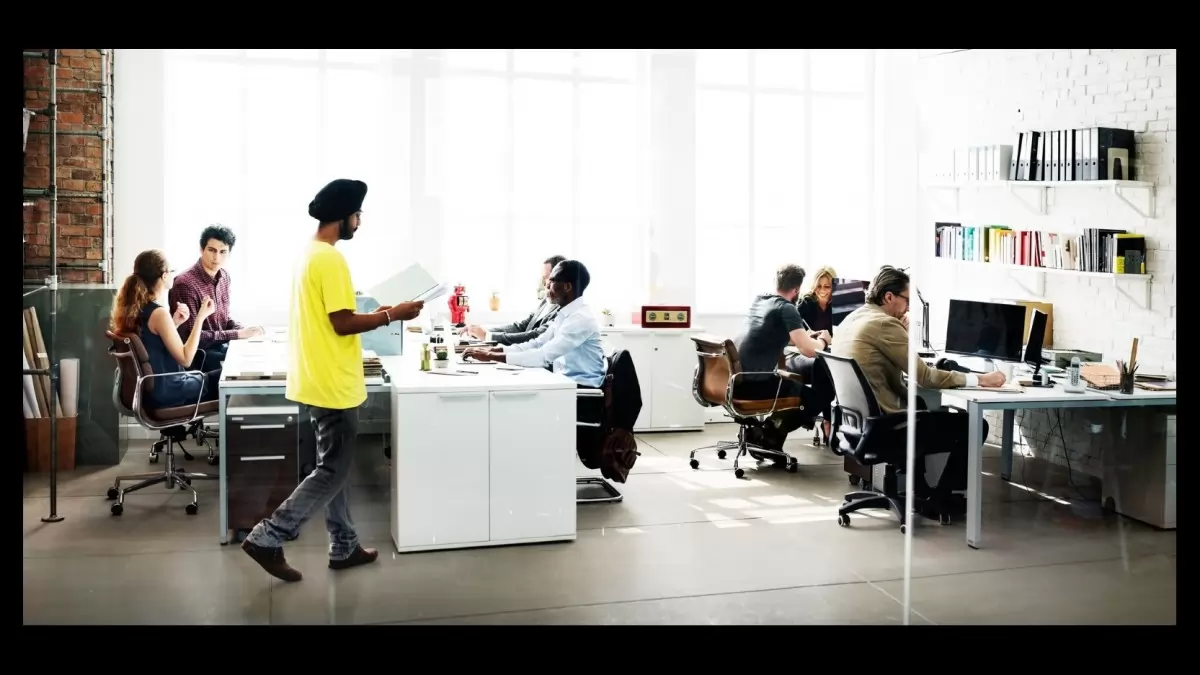 The companies are shortlisted based on many parameters like client reviews, work experience, development skills, average hourly rate, project size, company strength and many more.
Growth, demand, ROI, and achieving goals are the things that every business desires to achieve quickly. One of the more reliable ways to achieve them is by stepping into the digital world with the help of IT companies. IT companies offer various services and solutions to businesses that can help them to enhance their working ability and services making it accurate to match the international level.
As each stage of the business demands expertise in different technologies, reaching out to top IT companies seems to be the best option to get accurate results. IT companies offer digital solutions that increase sales, define goals, manage stock, enhance skills, and more with minimal effort. They make sure to enhance every stage of business starting from the management to sales to make it more efficient and effortless which saves a lot of time and is valuable for all businesses. 
As there are tons of IT companies available offering top-notch services to the businesses out there, it becomes a task to sort the top IT companies which have the knowledge and experience to handle any situation.
To make your work easy TopSoftwareCompanies.co made a list of the top 10 IT companies in USA browsing the companies located in different cities such as Florida, Chicago, New York, Los Angeles, San Francisco, and more.
The companies are shortlisted based on many parameters like client reviews, work experience, development skills, average hourly rate, project size, company strength and many more.
The List of Top 10 Popular IT Companies in USA 2023