A serene setting gets Deltona artist featured for April
Lynn Carlson was named Deltona Art Club's Featured Artist for April. Her acrylic painting, "Serenity," now hangs in the foyer of Deltona City Hall, 2345 Providence Blvd.
Lynn Carlson was named Deltona Art Club's Featured Artist for April. Her acrylic painting, "Serenity," now hangs in the foyer of Deltona City Hall, 2345 Providence Blvd.
The Deltona Art Club has named artist Lynn Carlson as April's Featured Artist.
In honor, her acrylic painting, "Serenity," now hangs in the foyer of Deltona City Hall, 2345 Providence Blvd.
With soothing blues and greens and with a fawn drinking from a stream, it is a serene image.
Ms. Carlson enjoys painting in acrylics and particularly likes to work on landscapes and portraits. She did not begin to paint until she was 51 and it is a constant learning experience, she said.
"As with many people, life, work, family often take priority over taking time to express yourself through art. Everyone has talent," Ms. Carlson said. "Maybe painting isn't your niche, but there are so many possible artistic outlets to explore. Everyone needs to express themselves, how they feel or what they observe. They just really need encouragement to find their own outlet. I do that with my children and grandchildren."
She has been a member of the Deltona Art Club, off and on, as she describes it, for years.
"It is such a special group of people" she said.
The Deltona Art Club was founded in 1968 and is one of the oldest continuing clubs in the central Florida. Area artists working in any medium are welcome to join the club, which meets at 9:30 a.m. the second Wednesday of each month September through May at Deltona Regional Library, 2150 Eustace Ave. The public is welcome.
Your comment has been submitted.
PLEASE TURN OFF YOUR CAPS LOCK.
Don't Threaten. Threats of harming another person will not be tolerated.
Be Truthful. Don't knowingly lie about anyone or anything.
Be Nice. No racism, sexism or any sort of -ism that is degrading to another person.
Be Proactive. Use the 'Report' link on each comment to let us know of abusive posts.
Share with Us. We'd love to hear eyewitness accounts, the history behind an article.
Success! An email has been sent to with a link to confirm list signup.
Error! There was an error processing your request.
Viyaleta Kachan was 1 of the 21,434 Americans to launch a real estate career in 2022. Here's her story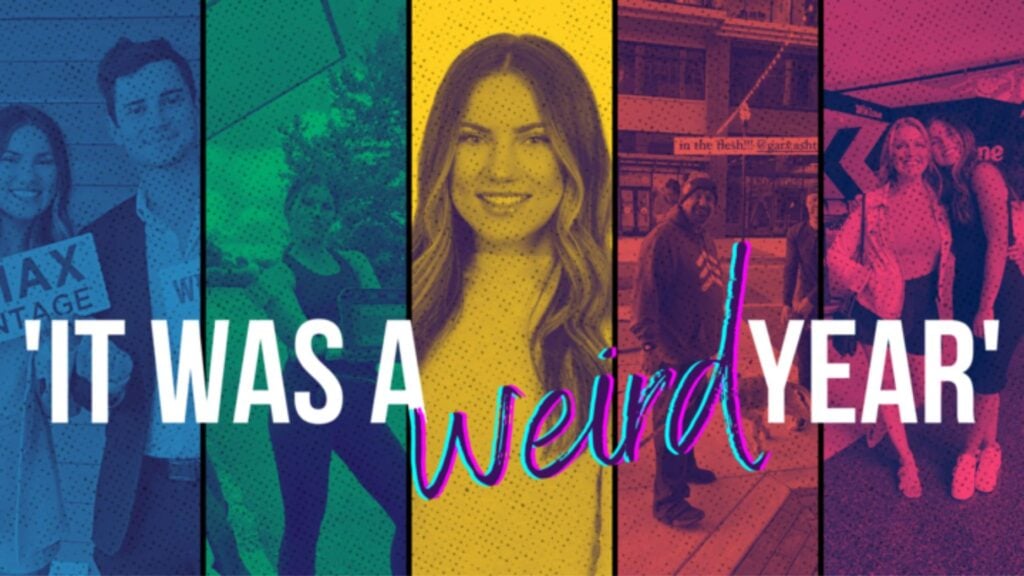 New markets require new approaches and tactics. Experts and industry leaders take the stage at Inman Connect New York in January to help navigate the market shift — and prepare for the next one. Meet the moment and join us. Register here.
Just two years ago, the real estate industry was the perfect refuge for thousands of professionals looking for a new career that seemed boundless in its rewards — protection as an essential industry, a self-set schedule, overwhelming consumer demand, a bounty of attractive recruitment perks and commissions that could quickly outstrip anything they made on a salaried job.
In short, life and real estate were good.
However, the market started to turn in 2022 as inflation and the risk of a recession began to mount. In an attempt to cut off both, the Federal Reserve raised interest rates by more than five percent in one year, a move that discouraged buyers and sellers from placing their chips in an increasingly confusing market.
In short, life and real estate were not as good.
Beyond its impact on consumers, the market shift also created skittishness among would-be agents. After adding a record-high 100,876 new members in 2021, the National Association of Realtors only added 21,434 new members in 2022 — a 78 percent decline in membership growth.
"The market was down in 2022, and we expect no meaningful gains in 2023," NAR Chief Economist Lawrence Yun recently said of the Association's membership prospects.
While uncertainty pushed most people away from real estate, it called Nashville-based RE/MAX agent Viyaleta Kachan's name.
After all, Kachan's life had already been filled with a multitude of unexpected moments — she moved from Belarus to California at the age of six, COVID upended the last year of her collegiate career and she shelved her medical school dreams for an artist's life in Nashville, Tennessee.
"I just kind of felt like I was always waiting for something to happen and time wasn't on my side," she said of her days juggling acting auditions and a retail job at Lululemon. "I was waiting for bookings, and they weren't coming. I felt like everything was out of my own hands."
"I was fed up. I'm a very hard worker at heart," she added. "I met somebody that was a Realtor, and she explained how it worked and walked me through her experience. And I was like, 'That's it. This is what I'm doing.'"
Below, revisit Kachan's first year as an agent through the prism of some of the most remarkable numbers of her rookie year.
A snapshot from Kachan's early days in Nashville.
In August 2019, Kachan was an excited college senior plotting out the first steps of what would hopefully be a long and successful career as a kinesiologist.
However, the following months would usher in the first pandemic in more than a century and cloud Kachan's path to medical school, as she watched the U.S. medical system buckle under the immense pressure of a deadly, novel virus.
"I was graduating two months after schools shut down. I was actually planning on doing something in the medical field," she said. "And as [COVID-19] happened I kind of explored every other option. I decided not to go into the medical field because of everything happening."
With medical school out of the picture, Kachan decided to go back to her first love — acting. But COVID had also complicated California's film and television industry, with safety protocols making it next-to-impossible to keep a steady stream of bookings as a new actor.
"I knew I was basically starting fresh, but honestly, I didn't even know it was gonna be that tough," she said. "Once you're out of college, it's a lot harder to meet friends and meet people, and it wasn't easy."
Determined to build an acting career, Kachan decided to move to Nashville and take advantage of the city's burgeoning filming industry. With looser restrictions and fewer actors scrapping for roles, Kachan saw Tennessee's Music City as her chance to be a big fish in a small pond.
"It was still not a lot of people moving [there] at that point," she said about the city's 2021 population boom. "I just saw so many opportunities and my rent was going to be half the price it was in San Diego. At my age, it just gives you the opportunity to be able to not just work to live."
Kachan's acting chops earned her a few roles in local commercials, but she still needed to supplement her income with a retail job at Lululemon. Although she was grateful for the opportunity to start over in a new, more affordable city, Kachan began feeling the weight of untapped potential while spending days waiting on customers and rearranging racks of leggings and sweatshirts.
"Everything was out of my own hands," she said. "When you're working retail, you're getting paid by the hour. If I'm there, I'm getting paid. If I'm not there, then I'm not getting paid. I just kind of was fed up."
"I'm a very hard worker at heart," she said. I'm an immigrant. My parents moved me from Europe when I was six years old. So I've always had that immigrant mentality to work hard."
During her shifts, Kachan watched the women who came in and out of the store, often with their children in tow and imagined what it would be like to have that kind of freedom. With a recent engagement and plans for children on her mind, Kachan was determined to find out.
One day, Kachan struck up a conversation with one of the customers and found out that she — and many of the other women who came into the store — were real estate agents.
"I feel like I never considered real estate because it just seemed out of reach and I don't know why," she said. "I think even living in California, it seemed like they were all just selling these crazy houses and it was just something that was way, way way out of reach."
"But she explained how being an agent worked and walked me through her experience. And I was like, that's it. This is what I'm doing," she said. "What sold me was the fact that the harder I worked, the more potential I had to make money. There was no limit."
At the time of Kachan's chance encounter, the real estate market was still on a high, despite mortgage rates climbing to 5.54 percent by mid-May. Eager to catch the tailwinds of the market, Kachan spent every free moment preparing for the licensing test.
"I was actually studying at work. I was studying in my car, I was studying everywhere I could because that's when the market was at its peak and I just felt like I was missing out," she said. "I was super motivated."
However, in the midst of her studying frenzy, life threw another disheartening curveball Kachan's way: Her mother had been diagnosed with breast cancer and needed a double mastectomy.
"I had to postpone my exam and fly home to California," she said. "It was kind of a crazy season, especially while trying to plan a wedding as well."
It took Kachan three tries to pass the licensing test, but she kept thinking of the freedom real estate would offer her and her family, especially as her mother embarked on the difficult road to remission.
"It was definitely challenging, but I think it was such perfect timing to be starting a new career because it gave me such a different perspective," she said. "I was so grateful to be doing real estate at that time, because of the flexibility of the schedule and if I needed to go travel and visit my mom I could.
She added, "I also had a wedding to pay for, so I was just in the mindset that I needed to show up and work hard."
Gary Ashton and Kachan's husband, Charlie.
With so many challenges at her doorstep, Kachan was thankful for another chance encounter that led her to the brokerage she'd join. Kachan's husband Charlie was at a local sports bar when a couple of people asked if they could sit next to him.
The two people that needed a spot were the owner of [The Ashton Real Estate Group], Gary Ashton, and real estate agent Amanda Peterson, who is now Kachan's mentor.
"Gary mentioned that he did real estate and my husband mentioned that I was getting into it," Kachan said.
Charlie exchanged information with Ashton and Peterson and passed their numbers onto Kachan, who scheduled a meeting with Peterson the next day.
"She told me all about the brokerage and real estate and her experience with it," she said. "She was a newly single mother, and she was just killing it. She was supporting her family by herself and was just such an encouraging woman."
Peterson also told Kachan about the brokerage's new-agent boot camp, their lead generation and transaction management systems, and the amount of education, training and support she could access after the boot camp was over.
"It was crazy how it all just kind of fell into place the way it needed to, because at that time I just really didn't know what my next step was and what my next chapter was," she said. "But after that meeting, it was just a no-brainer for me to join."
Kachan and her mentors, Amanda Peterson and Sandy Jacobucci Miles.
Not one to waste time, Kachan quickly completed her onboarding with Ashton's team and started the firm's three-week boot camp. By the time she got started in July, Kachan said the market had started to slow down as buyers and sellers began backing out of an increasingly volatile market.
"We noticed a change in the market right as our boot camp finished," she said. "But our brokerage emphasized our training, the systems they had in place, and the opportunities that were still available."
Although things weren't as hot as the previous years, Kachan said Nashville's market was still in the midst of a major population boom fueled by coastal buyers who wanted to get more bang for their buck by entering the city's robust new-home market.
"There's still a ton of movement that was happening, so we really didn't fear it too much because of how we prepared," she said. "We have our mentors, and we have squad leaders. We're all part of groups and we just kind of encouraged each other and consistently met up for trainings."
"Although it was really intimidating and everyone was kind of questioning what was happening, we were on the same page. We knew we're gonna be okay," she added.
Kachan said she focused on learning about the new-home market, as many of her leads were out-of-towners who wanted to nab a new home for a fraction of what they would pay in their current city. Her first deal was done over FaceTime with a buyer who wanted to move closer to her daughter and grandchildren.
"My very first one was through FaceTime," she said. "I recorded a video of a newly-built townhouse and send it to her, and she wanted it. It was kind of crazy how that one went. It gave me confidence and helped me kind of know how the process works."
"It's kind of nice to do the FaceTime and just go through all the mistakes without having someone actively there," she added while laughing.
Kachan's appearance in The Ashton Real Estate Group commercial.
The following deals were a little more challenging for Kachan, who tried her best to keep up with how quickly the market continued to change into the fall and winter. She admittedly tried to "fake it until she made it" in the beginning, but then realized how much that could hurt her and her clients.
"There were a lot of questions that people were asking about interest rates and other things that I didn't know the answers to," she said. "They'd ask, 'Hey, do you think the markets gonna get crazier? And I would just say like, 'Yeah, it's, you know, it's crazy.' I definitely gave a lot of false information just kind of going along with it."
"Now I look back and like, 'Oh, man, I was just so immature,'" she added. "I counted on my buyers already knowing the process since they'd been through it before. I didn't account for how much things may have changed since their last purchase, I mean, just look at how things have changed over the past year."
Kachan said she started leaning more on her mentor, Amanda Peterson, and other more experienced agents to help her stay on top of market changes with real-time data and contract reviews before presenting them to buyers.
"I was super blessed to have [Amanda]. I can text her at 10 o'clock at night when I'm writing up a contract, and she'll look through it," she said. "She kept me sane because I thought anytime I made a mistake, it was the worst situation ever. She'd remind me that new agents go through this. It's gonna be okay."
She also leaned into making videos on BombBomb to keep her clients updated on their transactions and other market intel. She also began sharpening her knowledge about new builds and the factors that impact that segment of the market.
Her dedication — and an appearance in a brokerage commercial — helped her close nine deals last year.
"I was actually in one of the commercials that we did last year, and [Gary] is really great at marketing, so we get a lot of clients who want to work with us," she said. "I was lucky enough to have nine sales last year from the time that I joined [in July] to December."
"I was supposed to have 11, but two of them are delayed still because of the weather and some inspection issues," she added. "I did have a pretty good amount of sales, and I feel very fortunate for that."
A snapshot of Kachan's first closing.
With her first six months in the bag, Kachan said she's ready to take 2023 by the horns with an ambitious sales goal of $10.5 million. With a median sales price of roughly $450K and an average list-to-pending timeline of 25 days in Nashville, Kachan said she definitely believes she can meet it.
"My goal is $2.65 million quarterly. I think it's doable," she said. "I set a showing goal. I can't remember the exact number, but it's on my mirror. It just kind of encourages me to keep working harder."
Kachan said 2022 stretched her beyond her wildest imagination, and she's already got her sights on learning to work with sellers and developers as Nashville continues its building boom.
"It's been a weird year, and it was a weird time to get into real estate," she said. "But I've truly loved being in this field."
"I still have really great connections with all my buyers, and I still talk to them because of all the changes that were happening in my life at that time, like my mom going through cancer and me getting married," she added. "It's all about showing up, and I plan to keep showing up throughout this year."
Davos 2023: Special address by Olaf Scholz, German Chancellor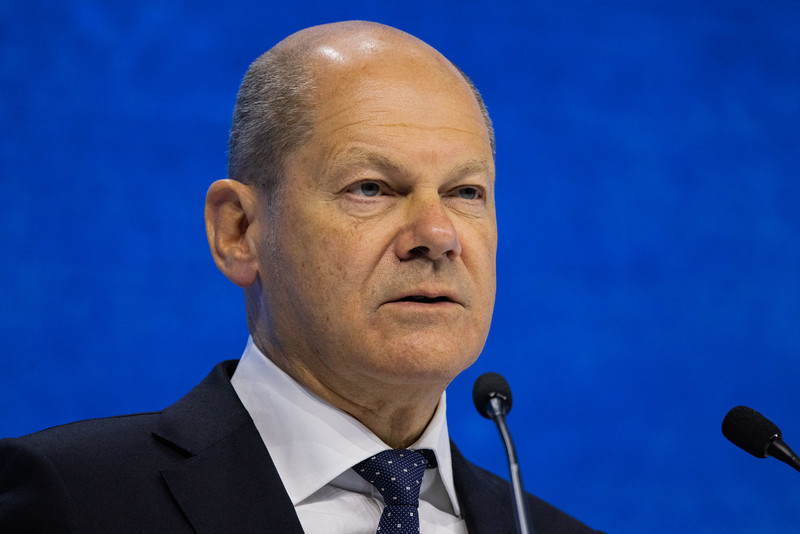 Olaf Scholz addressed the World Economic Forum Annual Meeting in Davos explaining how the Russian invasion of Ukraine has sped up the journey towards a climate-neutral Europe and Germany. Image: World Economic Forum.
Listen to the article
Create a free account and access your personalized content collection with our latest publications and analyses.
License and Republishing
World Economic Forum articles may be republished in accordance with the Creative Commons Attribution-NonCommercial-NoDerivatives 4.0 International Public License, and in accordance with our Terms of Use.
The views expressed in this article are those of the author alone and not the World Economic Forum.
A weekly update of the most important issues driving the global agenda
You can unsubscribe at any time using the link in our emails. For more details, review our
privacy policy.Valdis Dombrovskis, Moses Kuria, Damien O'Connor and Julio José Prado
NFL, Google announce agreement to distribute NFL Sunday Ticket on YouTube TV, Primetime Channels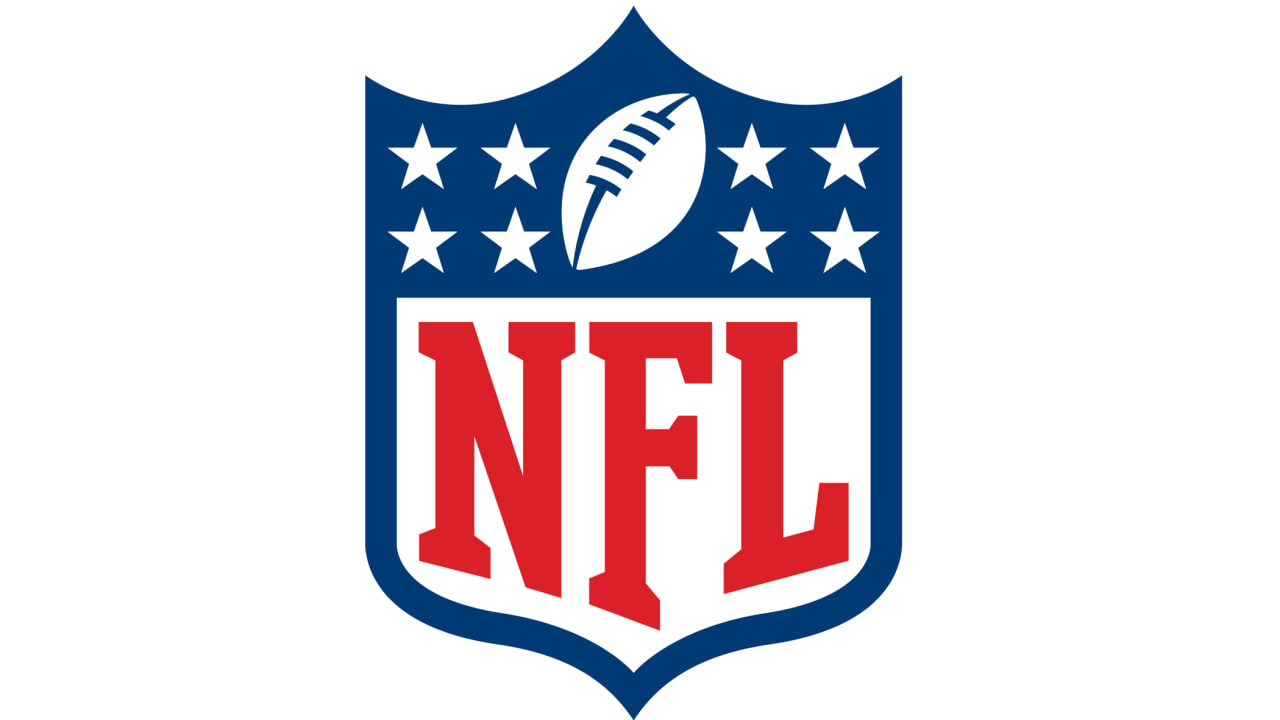 The National Football League today announced a multi-year agreement with Google granting YouTube TV and YouTube Primetime Channels the right to exclusively distribute NFL Sunday Ticket to consumers in the United States starting with the 2023 NFL season. This strategic partnership will provide fans greater access to NFL Sunday Ticket while tapping into the best of YouTube's technology and product innovation.
"We're excited to bring NFL Sunday Ticket to YouTube TV and YouTube Primetime Channels and usher in a new era of how fans across the United States watch and follow the NFL," NFL Commissioner Roger Goodell said. "For a number of years we have been focused on increased digital distribution of our games and this partnership is yet another example of us looking towards the future and building the next generation of NFL fans."
"YouTube has long been a home for football fans, whether they're streaming live games, keeping up with their home team, or watching the best plays in highlights," said Susan Wojcicki, CEO of YouTube. "Through this expanded partnership with the NFL, viewers will now also be able to experience the game they love in compelling and innovative ways through YouTube TV or YouTube Primetime Channels. We're excited to continue our work with the NFL to make YouTube a great place for sports lovers everywhere."
Starting next season, NFL Sunday Ticket will be available on two of YouTube's growing subscription businesses as an add-on package on YouTube TV and standalone a-la-carte on YouTube Primetime Channels.
Consisting of all out-of-market Sunday regular-season NFL games (based on viewer's location) broadcast on FOX and CBS, NFL Sunday Ticket allows fans in the United States the ability to follow all their favorite teams and players no matter where they live. Updated NFL Sunday Ticket product features and functionality will be announced ahead of the 2023 NFL season.
NFL Sunday Ticket launched in 1994 and has been distributed on DirecTV's satellite service since its inception. The NFL and YouTube will work together to determine additional ways to support distribution of NFL Sunday Ticket in commercial establishments such as bars and restaurants.
YouTube in 2015. Since then, the NFL YouTube channel has grown to more than 10 million subscribers who enjoy clips, highlights, game-day compilations and exclusive original content series like NFL Follies and NFL Films' two-time Emmy winning flagship series Gameday All-Access, a mic'd up players show bringing fans inside the huddle and on the sidelines for exclusive access during the game.
Since 2015, the NFL's presence on YouTube has increased to include channels for all 32 NFL clubs, as well as ten official League channels including NFL Films, NFL Network, and the NFL's Hispanic channel, Mundo NFL. Since the start of the NFL/YouTube partnership, NFL content on YouTube has generated billions of views.
In 2020, the NFL expanded its partnership with a carriage agreement to bring NFL Network and NFL RedZone to YouTube TV subscribers. Under the expanded relationship, the carriage agreement has been extended.
YouTube remains an important outlet for NFL fans globally to access NFL content, and this new agreement will see a broader commitment to work together to engage with the NFL's international fanbase. This will include increased content on the NFL channel, the creation of a NFL International show available on the YouTube platform, and the creation of a creator content program for select top YouTube creators globally.
"As the ways fans enjoy NFL football evolve in a changing media landscape, partnerships with innovators like YouTube will ensure that more games are available to more fans, said Robert Kraft, owner of the New England Patriots and chairman of the NFL's Media Committee. "This partnership will grow our game for future generations and allow them to follow their favorite sport."
Additionally, as part of the agreement, YouTube and the NFL will facilitate exclusive access to official content and attendance opportunities for select YouTube Creators at key NFL tentpole events. YouTube is now also the presenting sponsor of both Back Together Saturday as well as NFL Kickoff Weekend. Back Together Saturday is the League's official start to training camp when all 32 NFL clubs hold practices with club-led fan events. YouTube's presenting sponsorship of NFL Kickoff Weekend marks the first time a League partner will have a presence from the kickoff of the season on Thursday night through the weekend games and Monday night, driving excitement for the start of the season.
YouTube TV is a subscription streaming service that lets viewers watch live and on-demand TV from over 100 channels through a simple and award-winning experience. Viewers have access to local and national live sports, breaking news, shows, movies, and more, and can tune in on any screen (phone, tablet, TV, computer). With over 5 million subscribers and trialers, YouTube TV offers features such as unlimited cloud DVR storage space, the ability to view key sports plays, hide spoilers, and check out real-time stats.
YouTube Primetime Channels is a new way for users to subscribe and watch content from their favorite streaming services right on the YouTube app. With over 30 channels, users can browse, sign up for, and watch their favorite shows, movies, sports, and more. With so many streaming options today, Primetime Channels makes it easier for viewers to watch their content in one place without having to jump from app to app, while also managing their subscriptions all in one place.
The NFL is the most popular live television content in all of sports and entertainment. Over the last five years, 49 of the top 50 and 92 of the top 100 most-watched programs on U.S. television have been NFL games.
Is Joe Thomas as close to a lock as there is in the crop of 15 modern-era finalists for the Pro Football Hall of Fame's Class of 2023? Adam Rank examines the field.
Seventh-round QB Skylar Thompson will start Sunday's postseason bout against the Bills, Dolphins coach Mike McDaniel announced Friday. The Fins have been prepping all week for the rookie to start after ruling out Tua Tagovailoa.
Chargers wide receiver Mike Williams (back) has been downgraded to out for Saturday's wild-card game versus the Jacksonville Jaguars.
Travis Kelce and Justin Jefferson are unanimous choices for The Associated Press 2022 NFL All-Pro Team, and Sauce Gardner is the first rookie cornerback selected in 41 years.
You won't want to miss a moment of the 2022 season!.
NFL+ gives you the freedom to watch LIVE out-of-market preseason games, LIVE local and primetime regular season and postseason games on your phone or tablet, the best NFL programming on-demand, and MORE!.© 2022 NFL Enterprises LLC. NFL and the NFL shield design are registered trademarks of the National Football League.The team names, logos and uniform designs are registered trademarks of the teams indicated. All other NFL-related trademarks are trademarks of the National Football League. NFL footage © NFL Productions LLC.