30 Israelis make Forbes 2022 billionaires list, led by Miriam Adelson
Luke Tress is an editor and a reporter in New York for The Times of Israel.
Thirty Israelis were listed on the Forbes 2022 billionaires list released on Wednesday, including tech entrepreneurs, shipping magnates and a Hollywood producer embroiled in Benjamin Netanyahu's corruption trial.
The highest-ranked Israeli was Miriam Adelson, listed as the 50th-richest person in the world with a net worth of $27.5 billion.
Adelson is from Israel, but Forbes placed her in the US in its annual ranking, since she holds American citizenship and lives in Las Vegas.
Adelson debuted on the list in 2021 after her husband, casino mogul Sheldon Adelson, died early in the year. He was a mega-donor to the Republican party and the publisher of Israel Hayom.
Miriam Adelson inherited most of her late husband's fortune and became the wealthiest new billionaire in the world last year, placing 24th on the Forbest list. She lost around $360 million in the past year.
Eyal Ofer, the head of Ofer Global Holdings, was the wealthiest person in Israel on the list, in 117th place with a fortune of $15.4 billion derived from assets in the real estate and shipping industries.
His brother, Idan Ofer, is the next richest Israeli, in 188th place with $10.5 billion from shipping and energy interests.
The two are the sons of Israeli shipping tycoon Sammy Ofer, who was once Israel's richest man.
Brothers Dmitri and Igor Bukhman, owners of the gaming company Playrix, were ranked 275th with $8.1 billion.
Arnon Milchan, an Israeli Hollywood film producer and a key witness in Netanayahu's trial, was the 851st richest person with $3.5 billion.
Adam Neumann, the founder of WeWork, was ranked 2,076th with $1.4 billion. He resigned from WeWork in 2019 after the company's disastrous IPO attempt, which was partly blamed on his management. That year, he had $4.1 billion.
Roman Abramovich, a Russian who holds Israeli citizenship and had been touted as the richest Israeli, was in 350th place with an estimated net worth of $6.9 billion, down from $14.5 billion last year. He was ranked among 83 Russians on the list.
Forbes said 34 Russians dropped off the billionaires list following the Russian invasion of Ukraine, the biggest drop of any country except China, which lost 87 billionaires due to a government tech crackdown.
Abramovich has been sanctioned by the European Union and the United Kingdom, but not the US.
The world's richest person was Elon Musk, the founder of Tesla and SpaceX, with $219 billion, followed by Amazon's Jeff Bezos, with $171 billion.
American tech giants Bill Gates, Larry Page, Sergey Brin, Larry Ellison and Steve Ballmer, as well as US investor Warren Buffet, were also in the top 10.
The Jewish former New York City mayor Michael Bloomberg was 12th, with $82 billion, and Facebook's Mark Zuckerberg was 15th with $67 billion, down sharply from a year earlier.
Former US president Donald Trump was ranked 1,012 with $3 billion.
Josh Kushner, brother of Jared Kushner, became the first of his family on the list with a net worth of $2 billion from venture capital investments.
There were 2,668 billionaires in the world, 87 fewer than last year, worth a total of $12.7 trillion, Forbes said.
A total of 236 new billionaires were added to the list, including pop star Rihanna and director Peter Jackson, and 329 people fell off the list. The US had the most total entrants, with 735, followed by China, with 607.
The world's billionaires overall lost $400 billion dollars in the past year.
France's Francoise Bettencourt Meyers, heiress to the L'Oreal beauty company, was the world's richest women, listed with her family at 14th place, alongside 327 other women on the list.
The richest self-made woman was China's Fan Hongwei, who heads chemical supply company Hengli Petrochemical, who was in 88th place with with $18.2 billion.
Israel is now a far more prominent player on the world stage than its size suggests. As The Times of Israel's Diplomatic Correspondent, I'm well aware that Israel's security, strategy and national interests are always scrutinized and have serious implications.
It takes balance, determination, and knowledge to accurately convey Israel's story, and I come to work every day aiming to do so fully.
Financial support from readers like you allows me to travel to witness both war (I just returned from reporting in Ukraine) and the signing of historic agreements. And it enables The Times of Israel to remain the place readers across the globe turn to for accurate news about Israel's relationship with the world.
If it's important to you that independent, fact-based coverage of Israel's role in the world exists and thrives, I urge you to support our work. Will you join The Times of Israel Community today?
Thank you,
Lazar Berman, Diplomatic Correspondent
We're really pleased that you've read X Times of Israel articles in the past month.
That's why we started the Times of Israel ten years ago – to provide discerning readers like you with must-read coverage of Israel and the Jewish world.
So now we have a request. Unlike other news outlets, we haven't put up a paywall. But as the journalism we do is costly, we invite readers for whom The Times of Israel has become important to help support our work by joining The Times of Israel Community.
For as little as $6 a month you can help support our quality journalism while enjoying The Times of Israel AD-FREE, as well as accessing exclusive content available only to Times of
Transforming the Real Estate World: The Story of Alberto Conesa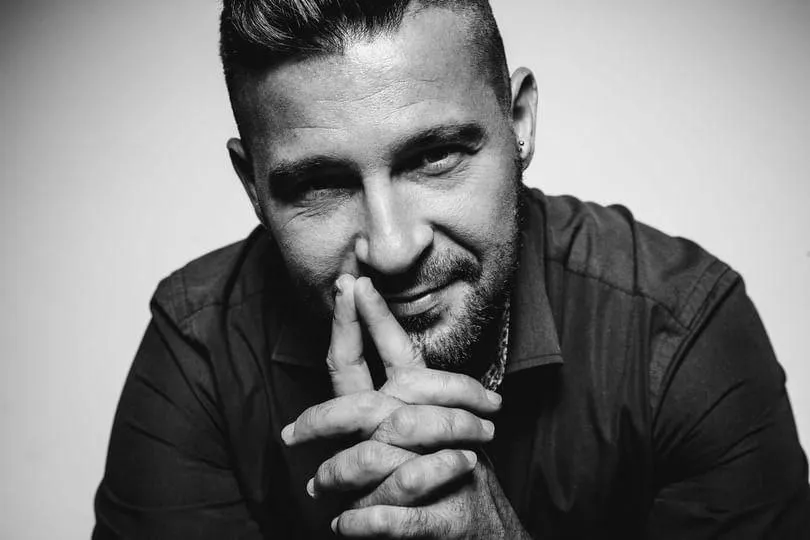 In the fast-paced world of real estate, where competition is fierce and opportunities are fleeting, there emerges a figure who has revolutionized the way real estate agents and agencies operate and thrive. Alberto Conesa, a passionate visionary with a clear mission, has transformed the lives of thousands of real estate professionals in Europe, the United States, and Latin America over the past four years. His company, BrandingCenter® – Advanced Real Estate Training, has been the source of inspiration and knowledge behind this revolution.
An Impressive Journey
Alberto Conesa is no stranger to the real estate industry. His commitment and dedication to excellence in this field have led him to work with over 5000 agencies across three continents, creating systems and strategies that not only boost revenue but also generate multiple sources of income. His impact extends far beyond geographical borders, and his story is a source of inspiration for all those looking to excel in this competitive sector.
From Author to Mentor: A Leader in Real Estate Education
Alberto Conesa is the author of two successful books that have become benchmarks in the real estate industry: «Master, Real Estate Agents Who Build a High-Revenue Mind» and «Real Estate Branding, Awaken the Titan.» These works have not only been widely praised but have also provided real estate agents with the tools and knowledge needed to excel in an ever-evolving market.
Beyond writing, Alberto has established himself as the most disruptive trainer in the Spanish-speaking real estate sector.
He offers his services as a mentor and consultant to agencies and real estate agents, sharing his deep knowledge and vast experience to guide them toward success. His approach goes beyond offering theoretical advice; it is based on field-tested strategies, ensuring tangible and sustainable results.
Well-Deserved Recognition
Alberto Conesa achievements speak for themselves and have been widely recognized by the real estate community and beyond. In 2020, he received the prestigious European Award for Technology and Innovation from the European Institute of Technology and Innovation (EITI), a testament to his ongoing quest for innovative solutions in the real estate world.
In 2021, his commitment and business talent were once again rewarded with the EUROPEAN AWARD for Business Talent, an accolade that recognizes outstanding leaders who make a significant contribution to the development of the real estate and business sectors.
A Global Vision for the Future
With an ambitious futuristic vision, Alberto Conesa aspires to extend his influence and knowledge to real estate agencies and agents worldwide. His goal is clear: to elevate the global real estate industry to new heights. His proven strategies are applicable in any context and market, and his passion for transforming lives and businesses is contagious.
To stay updated on Alberto Conesa's latest insights and tips, you can follow him on social media under the handle @AlbertoConesaOfficial. Furthermore, for more information about his work and access to valuable resources, we invite you to visit his website at www.BrandingCenter.com.
Alberto Conesa is a name that resonates strongly in the real estate industry. His legacy is a testament to how passion, dedication, and knowledge can transform the real estate world and propel it to new heights of success. His story continues to be written, and his impact is only growing.
Colorado Gov. Polis signs new batch of gun laws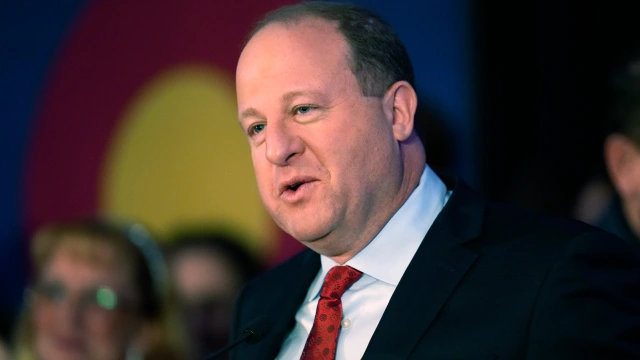 Colorado Gov. Jared Polis (D) signed a new batch of gun legislation into law on Friday, several months after a deadly mass shooting at an LGBTQ nightclub in Colorado Springs.
The laws establish a three-day waiting period to obtain a firearm, raise the minimum age to purchase firearms to 21, make it easier to sue gun manufacturers and expand the state's red flag law.
"Coloradans deserve to be safe in our communities, in our schools, our grocery stores, nightclubs and everywhere in between," Polis said at the bill signing, according to The Colorado Sun.
Politics & Inclusion dinner a night to celebrate journalists of color
Pro-DeSantis PAC positions Florida governor as successor to Trump
Five people were killed and 17 were injured in November when a 22-year-old gunman opened fire at Club Q, an LGBTQ nightclub in Colorado Springs.
A proposed assault weapons ban failed to make it to the governor's desk alongside the other gun control legislation after the House Judiciary Committee voted last week to postpone consideration of the bill indefinitely.
However, legislation to ban the sale and manufacture of so-called "ghost guns," or unserialized firearms, remains under consideration in the Colorado state Senate.
2 Cases Filed Against Wrestling Body Chief, 1 Of Them For Harassing Minor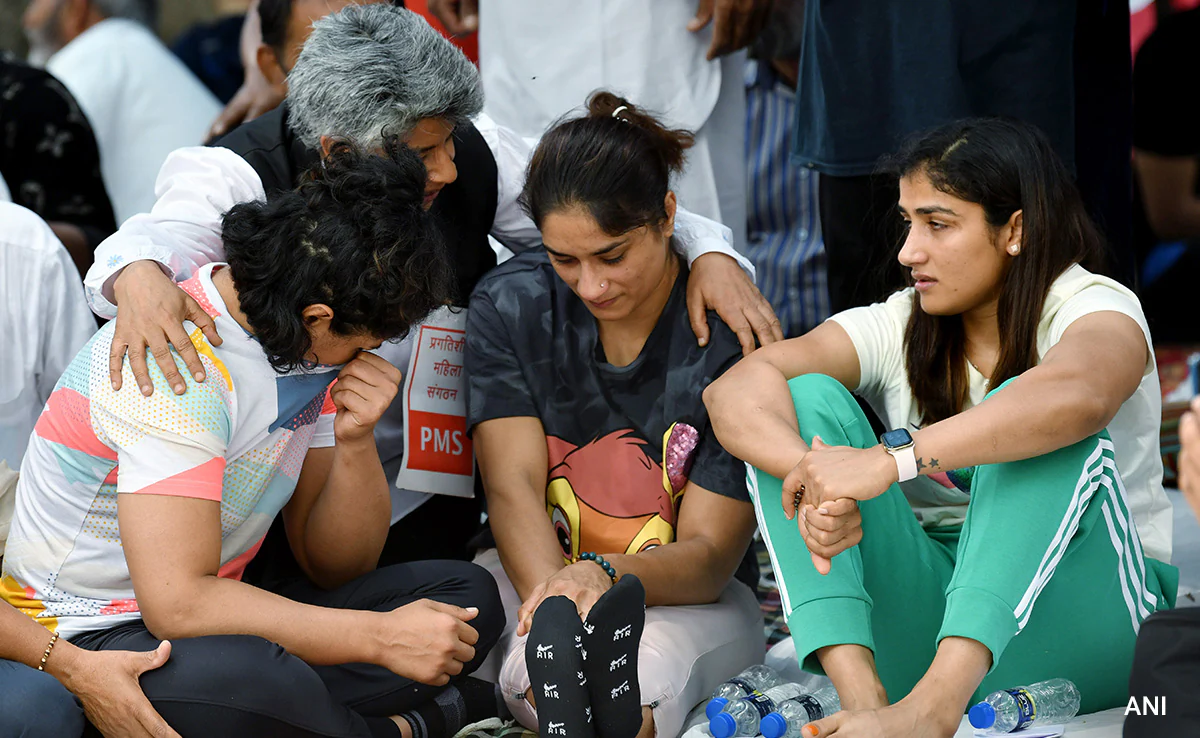 he Delhi Police, which functions under Amit Shah's Home Ministry, filed the two first information reports (FIRs) hours after the Supreme Court ordered them to do so.
The Delhi Police have filed two cases against Wrestling Federation of India (WFI) chief Brij Bhushan Sharan Singh after the country's top wrestlers made allegations of sexual harassment against him.
The Delhi Police, which functions under Amit Shah's Home Ministry, filed the two first information reports (FIRs) hours after the Supreme Court ordered them to do so, amid protests at Delhi's Jantar Mantar by wrestlers including Bajrang Punia, Sakshi Malik and Vinesh Phogat.
One of the FIRs is over a complaint of sexual harassment by a minor, filed under the stringent Protection of Children from Sexual Offences (POCSO) Act, which gives no scope for bail.
The Delhi Police will pursue the case actively, sources said.
Mr Singh, who is also a BJP MP, welcomed the Supreme Court's order to file the police case into allegations of sexual harassment against him.
Mr Singh told reporters the wrestlers should have waited for the report of a committee that was tasked to look into the matter before they decided to sit on a protest in Delhi's Jantar Mantar.
«I am happy with the judiciary's decision. The Delhi Police will investigate the allegations and I am ready to cooperate with them in every possible way. No one is bigger than the judiciary in this country. The order has come to file an FIR (first information report). The government had also said it had no objection to filing an FIR. I am not larger than the Supreme Court. I welcome the order,» Mr Singh told reporters.