Glow By Daye is the Perfect Example of a Brand That Uses Innovation to Grow Amid the Volatile Economy
With numerous hair accessories available on the market, standing out and creating buzz requires creativity and an approach with innovation in mind.
Ranay Orton always thought that the time it takes to nourish the hair and keep it in optimal health is too much of a chore. She felt like these haircare steps were daunting on most days. To save time Ranay would find ways to take care of her hair more efficiently. With this idea in mind, she decided to start her own business Glow By Daye.
Ranay previously worked in sales for a pharmaceutical company. She then started off her journey by selling products on Amazon. However, from the beginning, Ranay was proactive and she made sure she was knowledgeable and doing her best. Here is what she has to say about the way she started as an Amazon seller: "I was obsessed with learning about the beast that is Amazon. I would listen to tons of podcasts on pricing and understanding how to get reviews out of the gate, and the fact that Amazon, at the end of the day, is a search engine driven by keywords. It's very similar to Google, but you have people ready to buy."
Although starting a brand is hard, keeping it afloat and growing is even harder. Ranay managed to do that and Glow By Daye is now a beauty brand on the rise. However, doing this wasn't always easy. Here is what Ranay has to say about the supply chain issues: "The supply chain issues have forced us to become much more stringent on our ordering process from our vendors, specifically overseas. Some of our products are heavy and need to be transported via sea to maintain our standard of quality and affordable pricing for our customers. We encountered more issues in 2021 than the height of the pandemic in 2020 and found ourselves at some points scrambling to make deadlines and uphold our commitments to some of our customers. This prompted us to create very rigid systems in our reordering process and set very specific guidelines that help products move through our supply chain much quicker and more efficiently. We have also found partnering with a 3rd party agency overseas to help manage and audit our orders more closely was much needed. It was somewhat a blessing in disguise and allowed us to make some much-needed changes that should be beneficial in the long run for sure."
Marketing tactics are constantly changing in today's world. Progress in tech and innovation influenced the marketing strategy for Glow By Daye which helped the brand succeed: "Tech and innovation are very much a part of our marketing strategy as it allows us to personalize and intelligently automate many correspondences to our community based on their interest and behaviors. We utilize some of the basics, of course, such as SMS/email flows and remarketing, but we also have used retention pop-ups and automated chat responses on our site allowing us to do more with the very lean team that we have. The easy-to-use tech solutions offered to emerging beauty brands like us have grown exponentially in the past few years and we have been so excited to learn and utilize more as we grow."
Ranay is passionate about helping other aspiring beauty entrepreneurs to skyrocket their businesses. She offered advice that allows entrepreneurs to use technology to improve brand visibility: "I would definitely add an app or feature on your site that allows customers to ask questions instantaneously. Even if you do not have a live person available to be there 24/7 many programs have features that allow you to create FAQ sections based on the person's question. It should be very easy to shop your site and also to have a question you have answered while shopping. I would also recommend it. Exit-intent pop-ups or email/SMS collection pop-ups are still very important and should be tested to find the right timing and messaging for those."
Innovation is what differentiates Glow By Daye from its competitors. When asked about her approach to innovation, this is what Ranay answered: "We focus on simple, intentional product innovation that can produce a major impact in improving your experience with using some of the most commonly used staples in your hair care routine. For instance, our LuxStretch™️ Scarves were intentionally designed to have a unique stretch in our premium charmeuse satin fabric for the perfect confirmation to the head, and also its pre-folded triangle configuration allows for easier manipulation to maintain your hair while having a great accessorized look. All of our products have an innovative feature reimagined to better fit the needs of those with textured or versatile styles and that help improve the quality of their hair care experience."
Ranay is currently working on the future of the brand and is introducing new changes and innovations that will further improve the brand's position in the industry.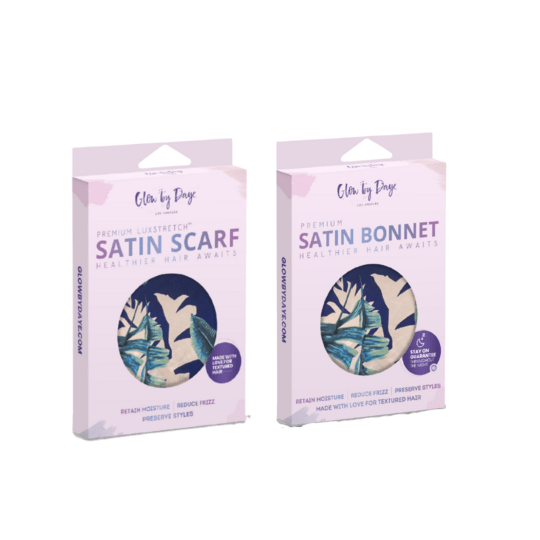 The Queen of Wigs and Social Media Tamika Gibson Gets Real About TikTok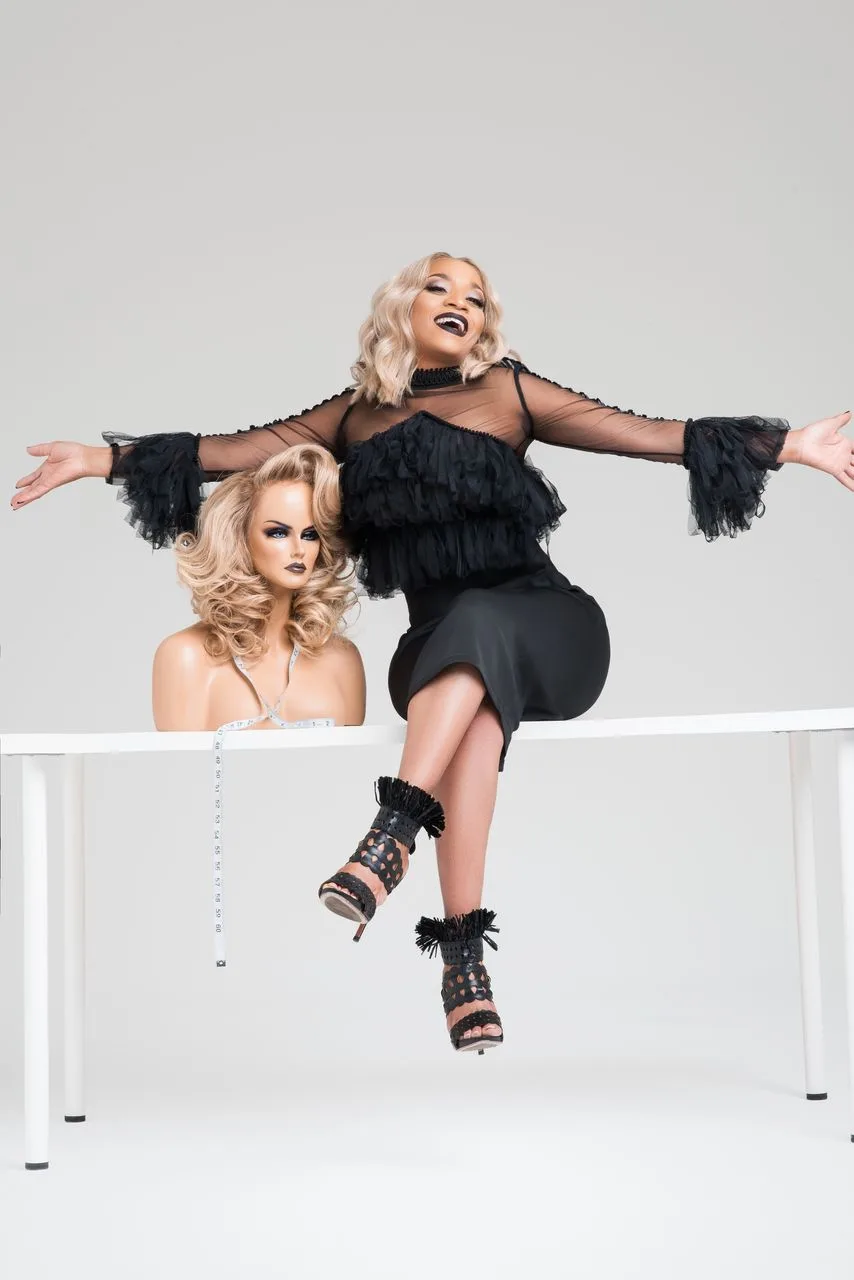 In recent years, social media has transformed how we learn new things, find new products, and consume content. Not only do these platforms allow for a larger audience to be reached, but they can also be shared with one click and even go viral in a matter of hours. Although the idea was a foreign concept to many business owners during the birth of social media, it has quickly grown into a tool several entrepreneurs utilize day-to-day to increase reach, amp sales and successfully expand brands. One group that has seen success is beauty founders utilizing the popular platform Tik Tok. With new trends being created daily, and thousands of songs to choose from, developing app content is fun and brings the attention so many brands desire.
Tamika Gibson, the founder of Bold Hold, is no stranger to this. With over 5.8 million likes and over 300 thousand followers on Tik Tok, she is a notable founder that has cracked the code and used Tik Tok to grow her brand! After working with celebrity clients and creating wigs that make people happy, Tamika created a product that has taken the world of hair by storm called Bold Hold. The brand quickly revolutionized the hair market by introducing a lace wig adhesive that checked all the boxes. And as the brand became more popular, Bold Hold quickly became the go-to for stylists everywhere, but Gibson wasn't stopping there. She wanted to ensure that her brand was known across multiple platforms and spread the knowledge she had spent so many years learning. After posting content on multiple social media accounts, including Instagram and Tik Tok, the Bold Hold founders quickly found success. Her social media presence quickly grew into what it is today.
Although Tamika has achieved remarkable success, promoting brands on social media platforms isn't as easy as it may seem. Tamika tracks trends, creates content, and constantly posts, for the best results. When asked about common social media misconceptions, Gibson had to say: "I think a misconception on promoting with social media is that you must post 3-4 times a day. You have to know your target audience and what they want to see from you. This allows you to post content that supporters will love and convert new Eyes on your page to dollars." Even though influencers aren't viewed the same as a few years ago, they are still relevant in online marketing. However, choosing the people who represent you wisely is important. "Yes and no. No, because through the years, consumers now understand PROMO. I like to use big influencers that consumers trust. This method is more authentic."
With all the growth Tik Tok has seen this year, Tamika believes it has allowed her to connect with people who wouldn't otherwise think they would need her products. She stated, "TikTok is AMAZING! TikTok allows me to connect with people who had no idea they Needed Bold Hold! The algorithm is not prejudiced, allowing all walks of life and backgrounds to see my account." Creating the content that keeps the people watching can be hard, but Tamika found a way: "I think my content resonates because of the constant education the viewer gets from each post. And it's free!" For advising other people aspiring to grow on TikTok, here is what she had to share: "At this present time to grow in TikTok, I highly suggest using hashtags that relate to the post. Tiktok is amazing and allows you to post outside your niche, giving the customers a break from sale, sale, sale. You can build a fantastic community that will support you forever.
     Today, Tamika continues to develop creative content, gain new followers, and promote her brand on social media apps. It serves as an educational platform and a place where people can learn who the Bold Hold founder is as a person and become encouraged to try new things. She looks forward to participating in new trends, sharing her tips on social media success, and continuing to nurture the Bold Hold brand.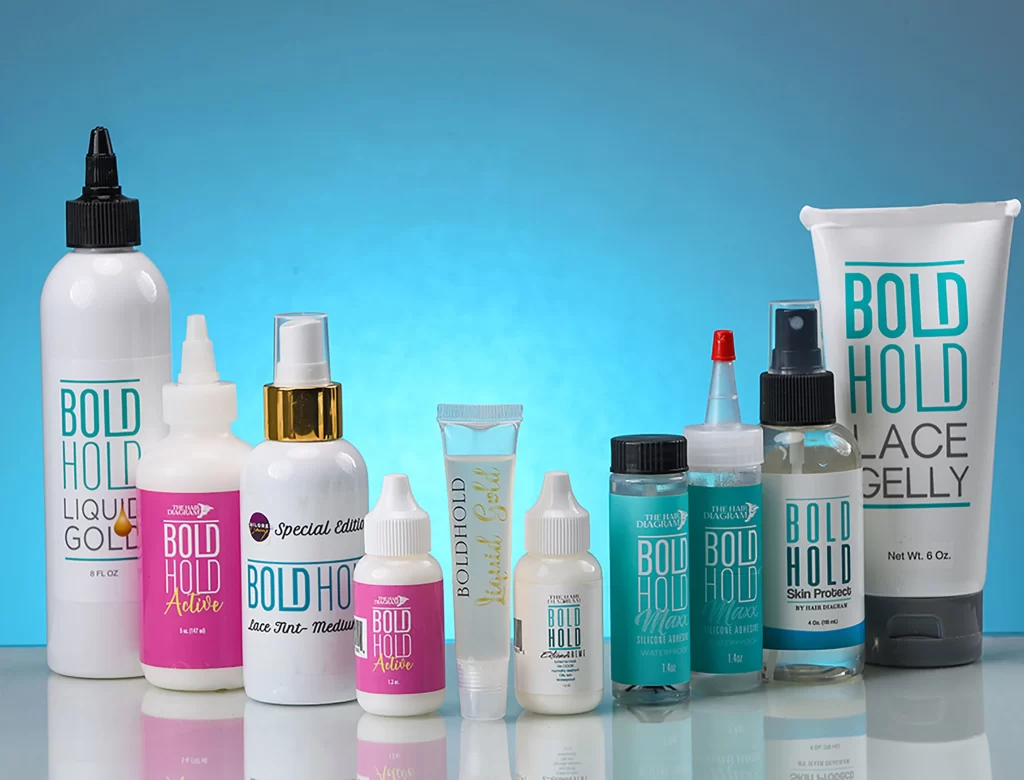 Arielle Brown Created a Skin Care Line to Address Scalp Issues, and Promote a Healthy Hair Care Regimen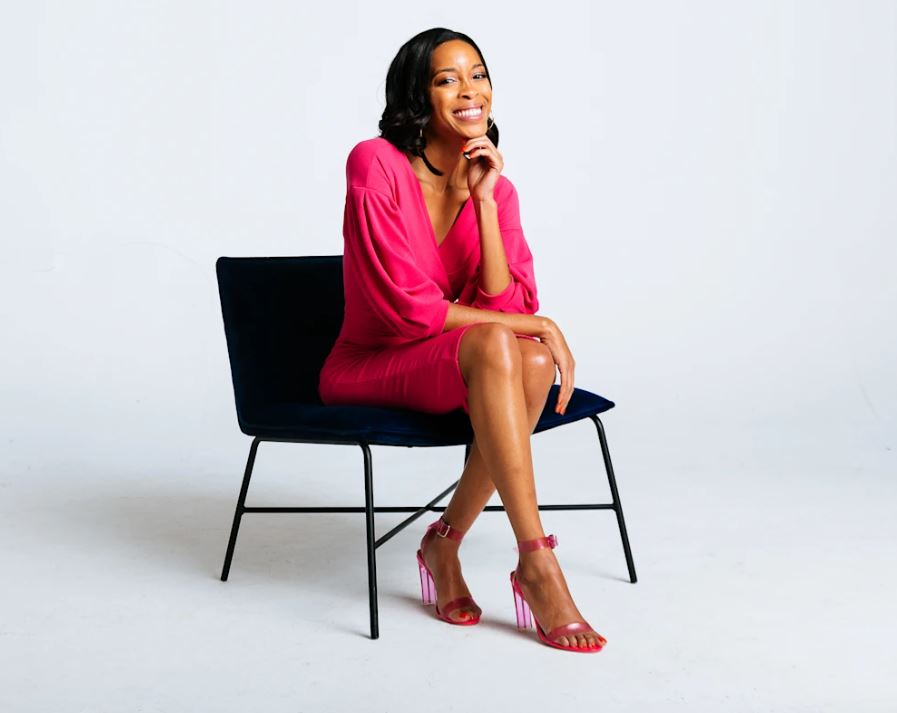 The dream of having magnificent, shiny, and voluminous hair is common among many. However, it's easy to get caught up with the physical appearance of our strands, rather than the overall health of our mane. While many companies credit themselves with developing remedies that help revive hair, there aren't many products available that are exclusively dedicated to scalp health. As a result, it's something that is overlooked and easily ignored. Fortunately, a company recognized the lack of representation in the world of hair care. From there, they began to formulate products that would not only promote scalp health but teach individuals how important it is. In no time, their products were a hit, and Beas Bayou was officially born.
Scalp irritation was nothing new to Arielle Brown, the founder of the black-owned scalp treatment brand. After being diagnosed with seborrheic dermatitis, Brown struggled to find a product that not only soothed her scalp but promoted the health of her skin. After countless failed attempts to find a good remedy, Brown decided to take matters into her own hands and create effective scalp products that would check off all her boxes. During her extensive research, Arielle came up with a remedy that could be applied directly to the scalp to alleviate the symptoms of her disease. And after a while, she realized that the probiotics and herbs she had concocted had not only restored her scalp but also transformed her hair into something beautiful.
Arielle was taken aback by the results of her product but knew others had to try them. Now that her item was performing so well, it was time for her to open her own store and sell the items to others who were having similar health issues. With a professional background in creative media, she was quickly able to integrate her expertise with her passion for helping others with scalp concerns. As the business grew, Brown began to feel that she had found her life's work. Her excellent products and her strong desire to be of service to others pushed her to the next level of success quickly, and since then Bea's Bayou has been taking the hair care world by storm.
In only 2 years Bea's Bayou has grown tremendously from its basic origins. Throughout the journey, Arielle Brown has had the opportunity to see her brand's growth and the development into what it is today. To facilitate the growth of Bea's Bayou, Brown rebuilt the office that she keeps in her house. It's safe to say she has a lot of ambitions for the future as well. Arielle can plan for new products and consider what she should do next because of the positive responses she gets from satisfied customers.
Arielle's accomplishments are strongly intertwined with the help she receives from her relatives, to whom she feels a deep love and connection. Beatrice, her grandmother who came from Louisiana, was an essential component of her childhood and played a crucial role in the development of the brand. Arielle's power to evolve plants into natural remedies was a continuous motivational factor for her, the process took her back to her youth which she spent with her grandmother, and even influenced the name of the company.
To say that a marketplace can be completely revolutionized by a brand born out of passion and love is an understatement. Arielle created Bea's Bayou to empower people to achieve a more favorable impression of their scalp and hair while educating the public on the importance of maintaining a scalp care routine.
Follow Bea's Bayou on social media to learn more @beasbayouskincare.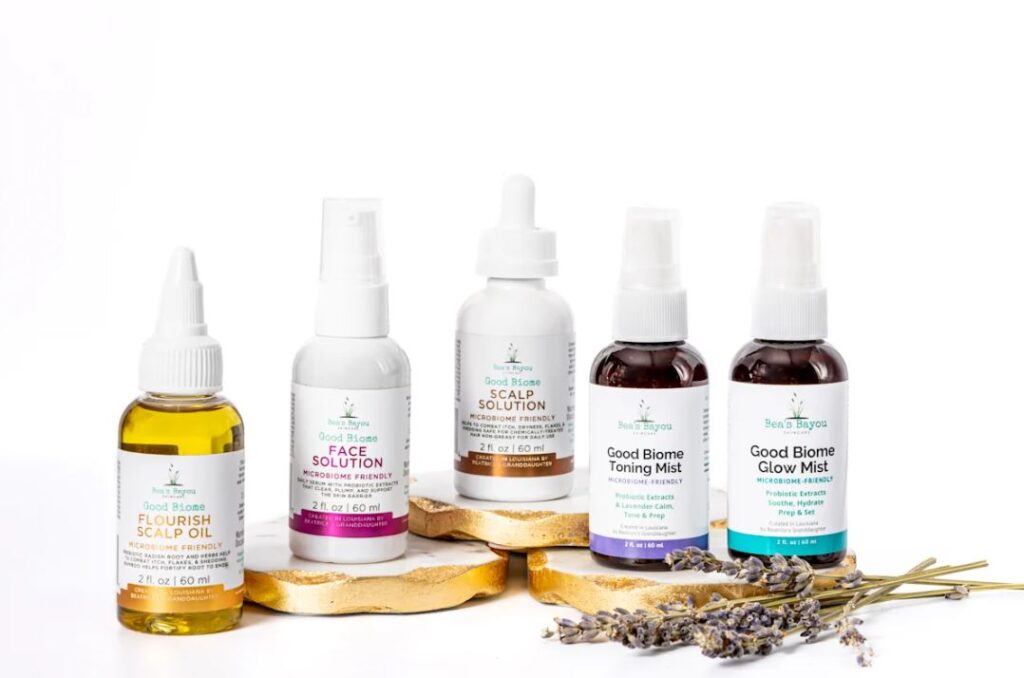 Young Innovation Leaders Fellowship Program 2022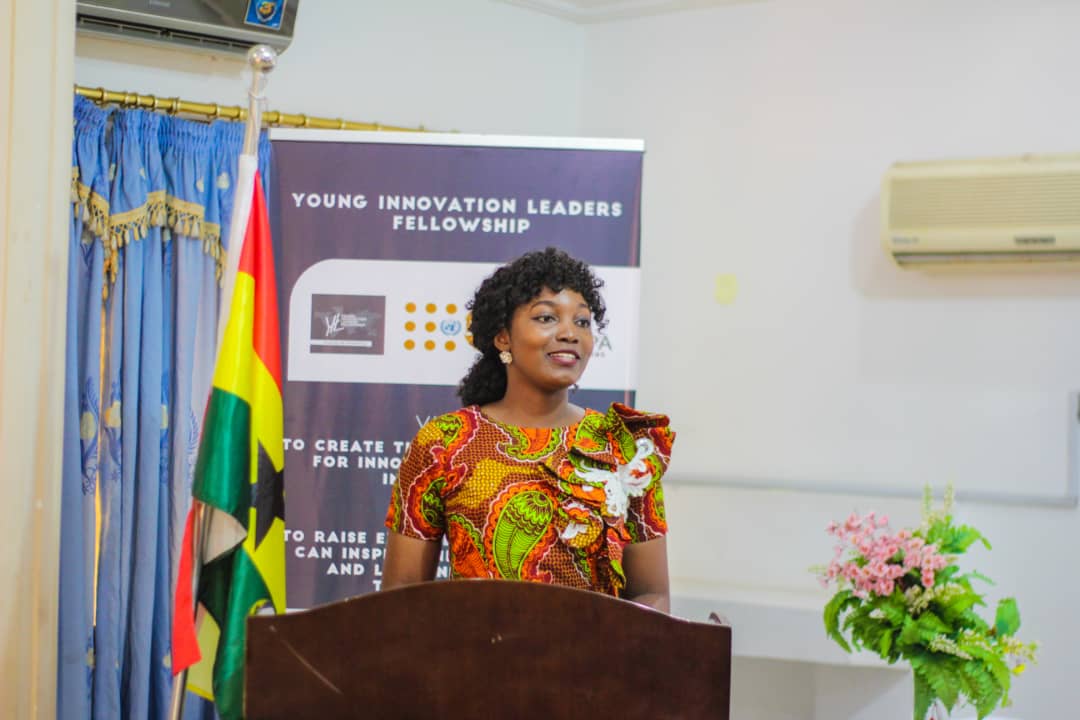 Applications for the Young Innovation Leaders Fellowship Program 2022 are now open. The YIL Fellowship is a four-month annual leadership immersion programme in innovation management designed to empower young professionals to attain their ultimate career dreams and inspire innovation in their spheres.
Its chief aim is to unleash human potential and scale up excellence. This is an opportunity for exceptional young professionals to train to become innovation leaders. In this fifth edition of the fellowship, candidates are expected to learn and use innovation tools to create solutions to societal challenges and eventually scale them up for real impact.
Programme Content
The theme of the Y.I.L Fellowship is "scaling up excellence". The fellowship programme includes: lectures, plenary sessions, workshops, and demonstrations. Important aspects of the training are: the challenge phase, the accelerator, the internship, and the mentorship.
Insightful modules that will be covered in the lectures include:
Benefits
Eligibility
Application
The application deadline is June 20, 2022. Late applications will not be considered.
Click here to apply
For more information, visit YIL Fellowship.
Jude Ogar is an educator and youth development practitioner with years of experience working in the education and youth development space. He is passionate about the development of youth in Africa.