Manufacturers' Great Innovation Opportunity
In just 24 months, we've seen a decade's worth of transformation, much of it driven by emerging … [+] technologies, such as data analytics, AI, blockchain and Web 3.0.
It may be a cliché but it's true: the last two years have been extraordinary. In just 24 months, we've seen a decade's worth of transformation, much of it driven by emerging technologies, such as data analytics, AI, blockchain and Web 3.0. Meanwhile, the likes of voice recognition, neural networks and cognitive systems, all of which have been talked about since the 1980s, now have both the computing power and cost of storage required to unlock their full innovative potential.
For manufacturers, the impact has been — and will continue to be — considerable. Why? Because it's led them to move away from traditional formulas of success. Rather than focus on areas like productivity and efficiency, these new tools and technologies have let them start asking a range of different, often better questions such as "What are we doing to digitize R&D?", ''How can we develop connected products and services?" and "What steps should we take to digitize our workforce?".
Real-world solutions
Data, and particularly unstructured data, is at the heart of this new wave of progress. When you look at some of the technologies mentioned earlier, the algorithms powering them often haven't changed a great deal in recent times. Rather, it's the type of data sets they have access to that's constantly evolving.
Production spreadsheets, CAD, Word document policies and procedures, all this information has traditionally been spread unevenly and disparately across manufacturing firms' operations. Now, thanks to document intelligence platforms, firms can bring it all together in one place and, crucially, turn that unstructured data into precise, real-time insights that drive better decisions, increase quality and decrease risk.
This puts manufacturers in a position to respond far more quickly to opportunities and threats, many of which they can now predict and plan for in advance. Perhaps most importantly, it enables them to look beyond just product features and functions and center their strategy on creating better customer experiences. That way, they can start solving real-world problems for their own company and for the people and businesses they serve.
Diversity is the key
Yet, technology is nothing without people — especially right now. Much of what's currently driving innovation is disruption, whether due to the pandemic, trade tensions or the war in Ukraine. To successfully analyze and address these diverse disruptions, manufacturers need diverse perspectives and skill sets among their employees too.
That doesn't just mean looking at gender or race either. Firms require an increasingly eclectic mix of geographic representation, educational background, ages and more — essentially anything that promotes a different way of thinking and working at all levels of the organization. Similarly, manufacturers wishing to lead the industry tomorrow should be creating a culture of continuous learning today — one that encourages and supports staff to develop adaptive skills like problem-solving, critical-thinking and creativity alongside their technical competencies. This will enable them to better collaborate with modern technologies to drive innovation.
Of course, no manufacturing leader can simply click their fingers and expect that culture to appear overnight; it takes investment and focus, which is exactly why the EY organization developed the Neurodiversity Center of Excellence (NCoE) after recognizing a need to drive growth for businesses by accessing the tremendous untapped talent of neurodivergent individuals. Within the NCOE program, individuals with cognitive differences such as dyslexia, ADHD, autism and Asperger syndrome partner with the company's existing teams to develop fresh thinking and approaches for clients.
Opportunity knocks
The potential of centers like these when it comes to transforming how manufacturing companies seize growth opportunities and mitigate risk is enormous — and exciting. Yet, to truly embed innovation in their culture, firms must also stop viewing it in terms of silver bullets. Rather than looking for the one big, hot idea that's going to drive growth and accelerate performance, they must see innovation as a collaborative and experimental process. A series of ongoing steps in which progress is made, risks are taken and mistakes are commonplace but learned from.
The key is to treat each idea, whether successful or not, as a chance to learn and improve for the future — something the EY organization seeks to do at its Innovation Hub run in collaboration with Nottingham Spirk. The Hub brings Industry 4.0 to life in a real-world production environment — from cyberattacks and scenario planning to new scheduling and visualization tools on the shopfloor.
As Steve Jobs famously said, "Innovation is the ability to see change as an opportunity, not a threat." Those manufacturers that embrace this mindset now will find themselves with an unprecedented chance to better engage employees, delight clients, reduce risk and enhance their competitive edge. The ones that don't are going to spend a long time catching up.
The views reflected in this article are those of the authors and do not necessarily reflect the views of Ernst & Young LLP or other members of the global EY organization.
The Ashley Marie Collection – Natural Hair Care for Gen Z by Gen Z
As a new generation of beauty consumers emerges, the beauty industry is undergoing a significant transformation. Gen Z consumers, in particular, are highly conscious about the ingredients in their beauty products. With a population that accounts for almost 30% of the world, Gen Z (born roughly between 1996 and 2012) are a major focus for several brands.
The desire to be  environmentally and socially aware, has led to a change  in this generation's values and spearheaded the movement, urging companies to take action on the climate crisis. This is not merely rhetoric. Based on a survey conducted by Capgemini, in 2021, approximately 69 percent of surveyed participants belonging to Generation Z stated that they were willing to spend more on health and beauty products that contain natural and clean ingredients.This trend has led to the rise of natural beauty products, and the Ashley Marie Collection is at the forefront of this movement.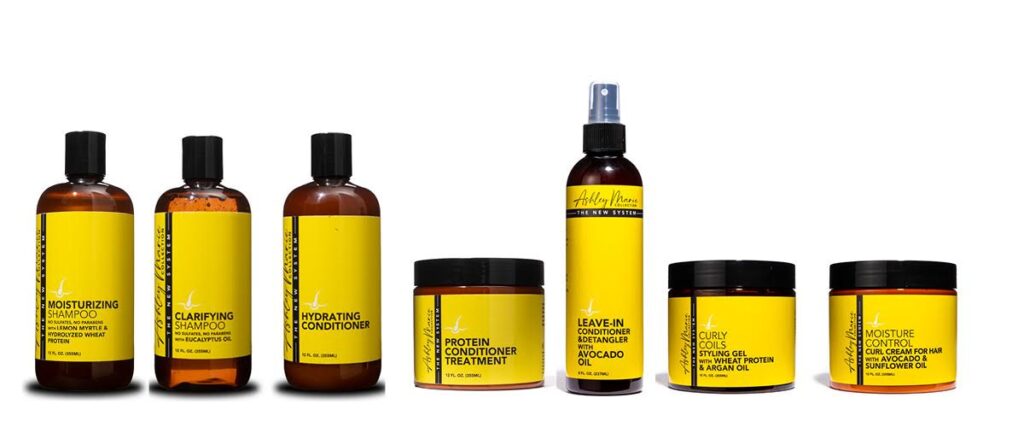 Created by 17-year-old entrepreneur Ashley Marie Gibson, the Ashley Marie Collection features a range of natural hair care products that cater specifically to the evolving needs of Gen Z consumers. Don't be fooled by her young age – Ashley is a total boss. As a Gen-Z entrepreneur, Ashley is passionate about creating products that use natural ingredients and prioritize health and well-being. The Ashley Marie Collection reflects Gen Z's preference for natural and eco-friendly products with its commitment to using only the cleanest, ethically sourced ingredients. All products are cruelty-free, color-safe, paraben-free, sulfate-free, and formulated with natural ingredients.

If being clean wasn't enough, this brand checks off another box – being diverse and inclusive!  The Ashley Marie Collection is an entire hair care line specifically for 4C hair, a hair type that is often overlooked in the beauty industry. The line features a range of uniquely formulated products, including a Clarifying Shampoo, Moisturizing Shampoo, Hydrating Conditioner, Protein Conditioner, Leave-in Conditioner, Coil Cream, and Curly Coil Styling Gel. All of which work wonders for kinky, thick coils and will leave strands feeling and looking even better!
It's your last day to apply to speak at TC Disrupt
Today's your last chance to apply to speak at TechCrunch 2023
Why should you drop everything to get that application in by 11:59 p.m. PDT today? Not only will you help inform and educate the next generation of startups — and potential unicorns — but you'll also establish or enhance your reputation as a valued thought leader and partner. Around here we call that a win-win situation.
How to apply to speak at TechCrunch Disrupt 2023
When you apply, you'll choose one of the two formats below and submit a title and description of your topic:
Breakout Session: Up to two people (including moderator) lead a 30-minute presentation followed by a 20-minute Q&A from an audience of up to 100 attendees. You'll be able to display a presentation and have limited AV capabilities. You'll present one breakout during Disrupt.
Roundtable Discussion: One person leads a 30-minute interactive conversation for an audience of up to 25 attendees. There is no presentation or AV — it's all about organic conversation. You may potentially repeat this roundtable twice during Disrupt.
TechCrunch vets every application and then selects the finalists who will participate in the Audience Choice voting round. We'll post the topics, descriptions and speakers online, and then TechCrunch readers will vote for the sessions they would like to see at the event. The top vote-getters will present live at Disrupt.
These are the important dates you need to know:
Application deadline: Today, April 21, by 11:59 p.m. PDT
Finalists notified: April 27
Audience Choice voting: May 1–12
Winners notified: May 15
Once more — a little louder this time: It's your last opportunity to submit your application to speak at TechCrunch Disrupt on September 19–21! The application window slams shut today, April 21, at 11:59 p.m. PDT. One more reminder: Save up to $825 with an early-bird ticket. Buy your Disrupt pass, and join us in San Francisco!
TechCrunch+ roundup: Deep tech tips for SaaS VCs, toxic fundraising, student visa startup options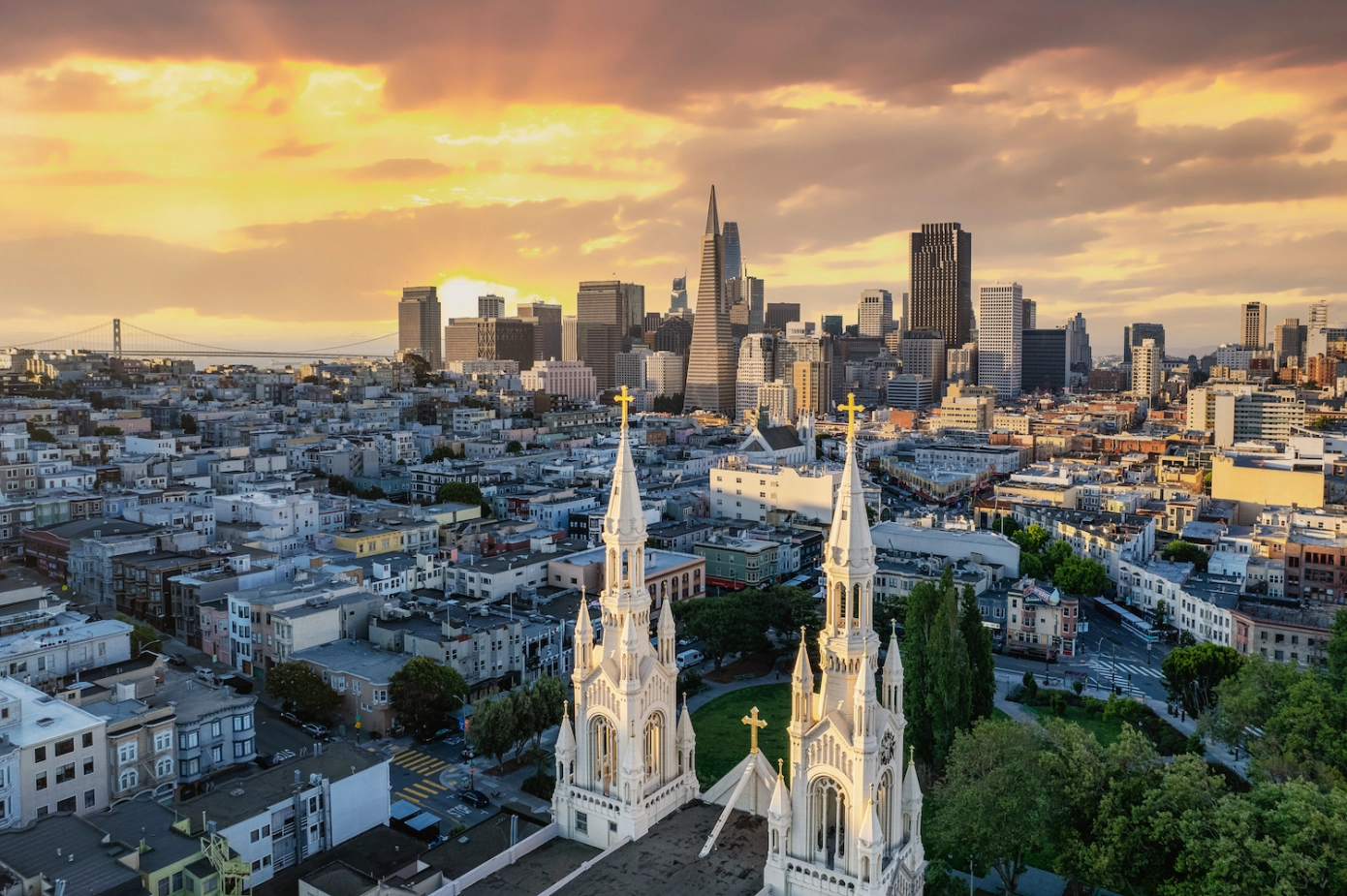 If someone said "startup" while we were playing a word association game, I'd respond with "fundraising." (I bet you would, too.)
Asking people for money is a key aspect of every founder's journey, but Techstars Managing Director Collin Wallace says it can also "accelerate your demise."
For example, raising a round to rev up engineering, sales and marketing sounds positive — but what if the business itself has negative unit economics?.
"Most of the time, what stands between a company and its ability to achieve scale is not a lack of money," writes Wallace in TC+.
"It's better to ask: Do we have hustle problems? Product problems? Process problems? People problems? Is my business model fundamentally flawed?"
In this article, he examines four scenarios that often lead entrepreneurs to seek out new cash and explains why getting "a clear picture of what is fueling losses" is much more important.