The pandemic reshaped menu innovation. Here's what's next. – Restaurant Business Online
Barbecue and high-end sushi are two under-represented cuisines in the restaurant landscape, according to David Chang.
The celebrity chef, TV star and producer, media mogul, founder of award-winning Momofuku and owner of a 16-location restaurant group that includes fine-dining eateries, casual noodle and ssam bars, and multi-city chains Milk Bar and Fuku, made this pronouncement during the opening session of the 2022 Restaurant Leadership Conference held this week in Phoenix.
Chang's thoughts were just one of many culinary currents running through the three-day conference. But most of the menu discussions centered on one theme: The pandemic has reshaped the way culinary directors, chefs and marketers innovate the menu.
Over the last two years, menu R&D teams have been forced to adapt to supply chain and labor challenges, the surge in takeout and delivery, outdoor dining, digital ordering, and ever-evolving technology. Many of the changes are now integral to running a restaurant kitchen. But the industry leaders presenting at RLC's forums and sessions aren't stopping here: These changes are paving the way for more innovation.
Back to barbecue and sushi. Chang thinks the time is right for these two culinary concepts to take off. "There are only 10 to 15 bespoke sushi restaurants in the U.S.," said Chang, referring to the tiny and expensive spots where a highly skilled sushi chef prepares a multi-course curated tasting menu in front of six to eight guests sitting at the counter. "That's only about 90 seats in total," he said.
That kind of dining is as much about the experience as the food. The same with barbecue—but it is much less formal and can reach far more customers.
"Barbecue is about celebration, and for the next five years or so, people are going to want to celebrate in restaurants and have fun," Chang told Editor-at-Large Peter Romeo during their on-stage conversation at RLC. He cited an Oakland, Calif., restaurant in a junkyard that offers a communal barbecue experience and routinely has a three-hour wait.
After a long quarantine, people are now seeking ambiance and experience along with good food more than ever, Chang said.
Demand for experiential dining built during the pandemic, but Damola Adamolekun started focusing on the dine-in experience as soon as he and his investment partners purchased P.F. Chang's in 2019, he said during a one-on-one conversation with Senior Editor Joe Guszkowski on RLC's main stage.
He began by freshening up the decor.
Adamolekun borrowed design elements from upscale Tao—a high-grossing Asian independent withseveral locations—with the goal of creating "a Tao for the middle class," he said.  "I took pieces of Tao and incorporated them into P.F. Chang's."
The CEO changed up the serving ware too, swapping in stone plates for a more dramatic presentation. "Our signature fried dumplings used to come out on white plates," he said. "Now they are plated on contrasting stoneware drizzled with soy sauce to make them sizzle as they come to the table."
That small change ramped up Instagram posts and sales. The presentation turned heads in the restaurants and spurred orders from customers at other tables, Adamolekun said.
He also worked with the culinary team to trim the menu, reducing the number of items by 30%. "We took off dishes that strayed too far from P.F. Chang's core and comfort zone, like Asian mac and cheese," he said.
Menu shrinking became a necessity during COVID, with many chains and independents cutting back on the selection. Two years later, labor and supply chain challenges are keeping those menus smaller, and operators continue to streamline menus down to best sellers, must-haves and seasonal items.
Limited-time offers are taking up the slack.
During an RLC innovation forum on LTOs, Shane Schaibly, SVP of culinary strategy and corporate chef at First Watch said "we use LTOs to maintain relevancy and keep the menu fresh in front of our customers." He plans a constant rotation of one entree and three fresh juices every 10 weeks.
At the 435-unit breakfast-and-lunch chain, limited-time offers rely on seasonal produce, and Schaibly starts working with vendors up to 24 months ahead to lock in supply. Two of First Watch's most successful LTOs are returning this summer: the Watermelon Wake-Up, juiced daily from fresh watermelon, and Elote Mexican Street Corn Hash, made with summer corn.
But rounding out the hash are avocados, potatoes, cheese and eggs—staples First Watch always has in steady supply from its distributor.
In addition to being fresh and seasonal, Schaibly strives for colors and formats that make an LTO "newsy," he said. "Instagram helps drive the success of an LTO."
At Papa Gino's Pizzeria, "we are currently brainstorming LTOs that will run with products we already have on hand," said Deena McKinley, chief experience officer for the regional New England chain. Two types of cheese may be combined for a pizza topping, with tomatoes and broccoli from the salad section added on, too. This strategy assures consistent supply.
If a new SKU is essential to create a limited-time special at Zoup! Eatery, it has to be there for the long term, said Jason Valentine, president of the fast-casual chain. "We make sure a new ingredient will work across all menu categories and can make it to the permanent menu," Valentine said.
Whether chefs are developing an LTO, introducing a new item to the regular menu or refreshing an old favorite, it now has to be tested for both on- and off-premise consumption.
Takeout and delivery became the only game in town during COVID's early days, but now those channels are a permanent part of most operations—even those that never did it before.
"From a menu perspective, you have to look at both on- and off-premise," said Kieran Donahue, CMO of IHOP, during a session on redefining marketing. The family-dining chain pivoted overnight to off-premise in 2020, she said, and has since developed a lineup of travel-friendly bowls and burritos. "Portability is so important now," Donahue said.
Alice Crowder, CMO of Krystal Restaurants and a member of the same marketing panel, agreed. The QSR now does bifurcated marketing tests of menu items. "We taste the product immediately after it comes off the line, and taste it again 30 minutes later to see how it holds up after an Uber Eats delivery," she said.
While Chinese restaurants have always done a robust takeout business, P.F. Chang's went all in with the launch of P.F. Chang's To Go. The new offshoot of the full-service Asian chain focuses on delivery, with about 12 of the stores now operating in urban areas and more to come, said Adamolekun. The menu includes bowls, stir-fried entrees, noodle dishes and appetizers—in individual or family-size portions.
RLC also included a lively exhibit area, and this year, new iterations of plant-based foods made their debut. A vegan tuna product composed of winter melon and other plants—but no soy or pea protein—had the color and texture of raw tuna and made a credible substitute in sushi, poke and ceviche.
There was also plant-based shrimp, shaped like the shrimp we get from the sea. Once fried and sauced, it was pretty similar to the seafood version. And while there are several breaded chicken alternatives on the market, the thicker, filet-shaped product on exhibit made for a fried "chicken" sandwich closer to the popular real ones.
Robot servers and automated bartenders also stood out on the crowded floor. In fact, the bulk of exhibitors were tech companies, underscoring the increasing role of data in menu development, kitchen efficiencies, order accuracy and food waste.
Panelists in a conference session on artificial intelligence pointed to the two types that can benefit restaurants: Vison AI and conversational AI. Advancements in this technology can alert an operator to toss cooked food that has been sitting out too long, eliminating potential health hazard. Or cut down on food waste by identifying fresh ingredients that are starting to spoil.
But the breakthroughs in conversational AI are more customer facing, taking order accuracy, upselling and customization to another level. Drive-thrus, fast casuals and restaurants with digital menus are already benefiting from tech enhancements, but David Chang sees perks for fine dining on the horizon.
The next iteration of data collection will make customization much more precise, he said. "Before a guest walks in the door, the front of house will know he or she wants to order Chablis wine or sparkling water, and we're going to open the wine or have the water ready," said Chang.
What else does Chang see as having an impact in the future? "I'm still figuring it out," he said, but came up with a few insights:
• You have to take remote workers into consideration when developing a menu now
• Food trucks don't make sense. "Why have something that's mobile and park it? Something that's moving around may be the next big thing."
• Social media is a key recipe ingredient. When Chang launched Fuku, his fast-casual chicken sandwich concept, "dark meat sandwiches were not a thing. So I hand cut thighs and made them ridiculously large. Social media made it popular," he said. "I engineered the size and spice level so people would talk about it."
•Keep an open mind. While data can help drive menu development, "if it excites me to start selling chili dogs or snow cones instead of ssam, I will."
The annual Restaurant Leadership Conference is presented by Winsight Media, the parent company of Restaurant Business.
Members help make our journalism possible. Become a Restaurant Business member today and unlock exclusive benefits, including unlimited access to all of our content. Sign up here.
Get today's need-to-know restaurant industry intelligence.
Sign up to receive texts from Restaurant Business on news and insights that matter to your brand.
The latest from Restaurant Business, sent straight to your inbox.
The Queen of Wigs and Social Media Tamika Gibson Gets Real About TikTok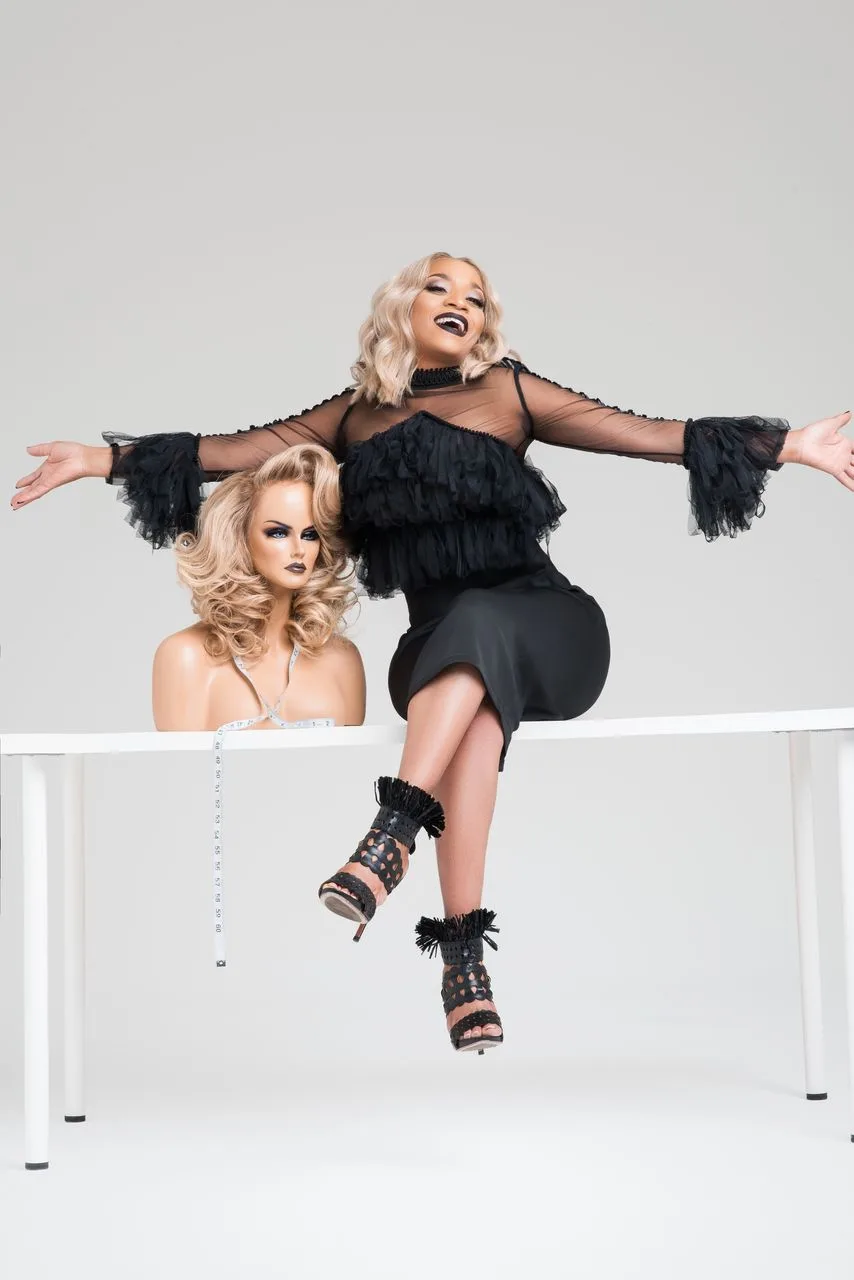 In recent years, social media has transformed how we learn new things, find new products, and consume content. Not only do these platforms allow for a larger audience to be reached, but they can also be shared with one click and even go viral in a matter of hours. Although the idea was a foreign concept to many business owners during the birth of social media, it has quickly grown into a tool several entrepreneurs utilize day-to-day to increase reach, amp sales and successfully expand brands. One group that has seen success is beauty founders utilizing the popular platform Tik Tok. With new trends being created daily, and thousands of songs to choose from, developing app content is fun and brings the attention so many brands desire.
Tamika Gibson, the founder of Bold Hold, is no stranger to this. With over 5.8 million likes and over 300 thousand followers on Tik Tok, she is a notable founder that has cracked the code and used Tik Tok to grow her brand! After working with celebrity clients and creating wigs that make people happy, Tamika created a product that has taken the world of hair by storm called Bold Hold. The brand quickly revolutionized the hair market by introducing a lace wig adhesive that checked all the boxes. And as the brand became more popular, Bold Hold quickly became the go-to for stylists everywhere, but Gibson wasn't stopping there. She wanted to ensure that her brand was known across multiple platforms and spread the knowledge she had spent so many years learning. After posting content on multiple social media accounts, including Instagram and Tik Tok, the Bold Hold founders quickly found success. Her social media presence quickly grew into what it is today.
Although Tamika has achieved remarkable success, promoting brands on social media platforms isn't as easy as it may seem. Tamika tracks trends, creates content, and constantly posts, for the best results. When asked about common social media misconceptions, Gibson had to say: "I think a misconception on promoting with social media is that you must post 3-4 times a day. You have to know your target audience and what they want to see from you. This allows you to post content that supporters will love and convert new Eyes on your page to dollars." Even though influencers aren't viewed the same as a few years ago, they are still relevant in online marketing. However, choosing the people who represent you wisely is important. "Yes and no. No, because through the years, consumers now understand PROMO. I like to use big influencers that consumers trust. This method is more authentic."
With all the growth Tik Tok has seen this year, Tamika believes it has allowed her to connect with people who wouldn't otherwise think they would need her products. She stated, "TikTok is AMAZING! TikTok allows me to connect with people who had no idea they Needed Bold Hold! The algorithm is not prejudiced, allowing all walks of life and backgrounds to see my account." Creating the content that keeps the people watching can be hard, but Tamika found a way: "I think my content resonates because of the constant education the viewer gets from each post. And it's free!" For advising other people aspiring to grow on TikTok, here is what she had to share: "At this present time to grow in TikTok, I highly suggest using hashtags that relate to the post. Tiktok is amazing and allows you to post outside your niche, giving the customers a break from sale, sale, sale. You can build a fantastic community that will support you forever.
     Today, Tamika continues to develop creative content, gain new followers, and promote her brand on social media apps. It serves as an educational platform and a place where people can learn who the Bold Hold founder is as a person and become encouraged to try new things. She looks forward to participating in new trends, sharing her tips on social media success, and continuing to nurture the Bold Hold brand.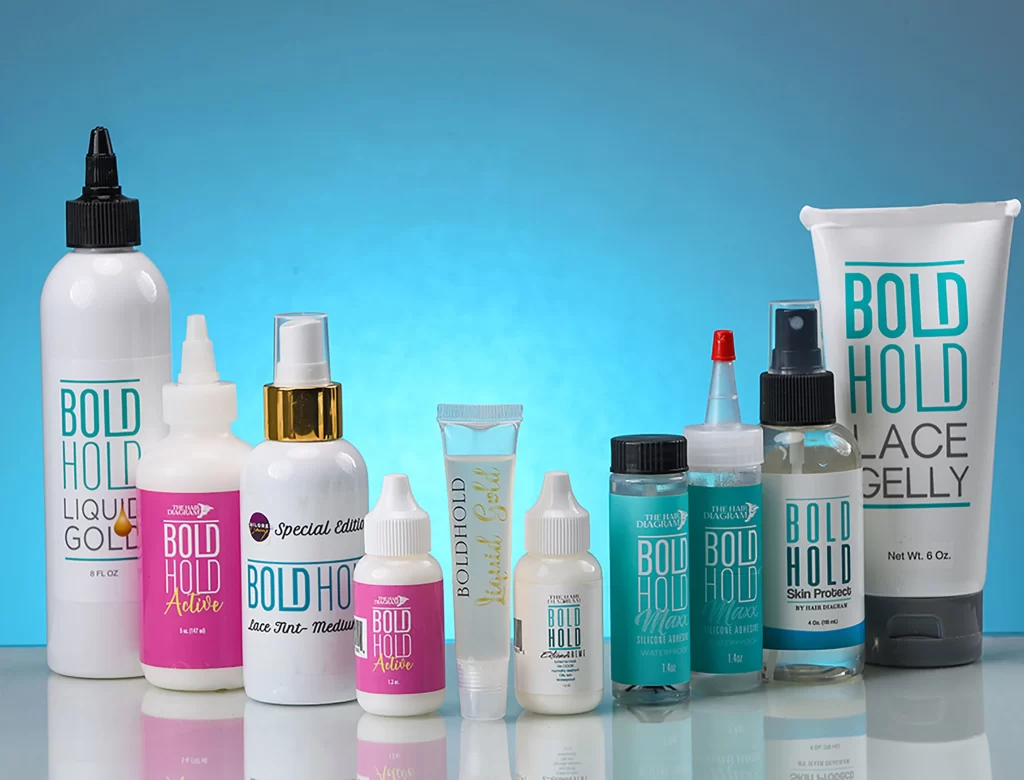 Arielle Brown Created a Skin Care Line to Address Scalp Issues, and Promote a Healthy Hair Care Regimen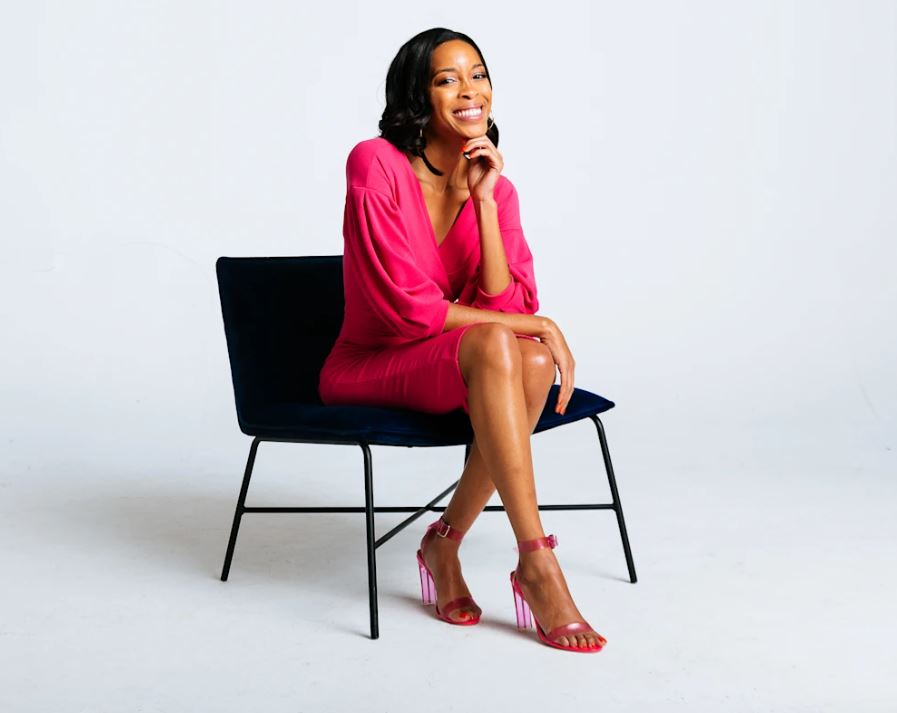 The dream of having magnificent, shiny, and voluminous hair is common among many. However, it's easy to get caught up with the physical appearance of our strands, rather than the overall health of our mane. While many companies credit themselves with developing remedies that help revive hair, there aren't many products available that are exclusively dedicated to scalp health. As a result, it's something that is overlooked and easily ignored. Fortunately, a company recognized the lack of representation in the world of hair care. From there, they began to formulate products that would not only promote scalp health but teach individuals how important it is. In no time, their products were a hit, and Beas Bayou was officially born.
Scalp irritation was nothing new to Arielle Brown, the founder of the black-owned scalp treatment brand. After being diagnosed with seborrheic dermatitis, Brown struggled to find a product that not only soothed her scalp but promoted the health of her skin. After countless failed attempts to find a good remedy, Brown decided to take matters into her own hands and create effective scalp products that would check off all her boxes. During her extensive research, Arielle came up with a remedy that could be applied directly to the scalp to alleviate the symptoms of her disease. And after a while, she realized that the probiotics and herbs she had concocted had not only restored her scalp but also transformed her hair into something beautiful.
Arielle was taken aback by the results of her product but knew others had to try them. Now that her item was performing so well, it was time for her to open her own store and sell the items to others who were having similar health issues. With a professional background in creative media, she was quickly able to integrate her expertise with her passion for helping others with scalp concerns. As the business grew, Brown began to feel that she had found her life's work. Her excellent products and her strong desire to be of service to others pushed her to the next level of success quickly, and since then Bea's Bayou has been taking the hair care world by storm.
In only 2 years Bea's Bayou has grown tremendously from its basic origins. Throughout the journey, Arielle Brown has had the opportunity to see her brand's growth and the development into what it is today. To facilitate the growth of Bea's Bayou, Brown rebuilt the office that she keeps in her house. It's safe to say she has a lot of ambitions for the future as well. Arielle can plan for new products and consider what she should do next because of the positive responses she gets from satisfied customers.
Arielle's accomplishments are strongly intertwined with the help she receives from her relatives, to whom she feels a deep love and connection. Beatrice, her grandmother who came from Louisiana, was an essential component of her childhood and played a crucial role in the development of the brand. Arielle's power to evolve plants into natural remedies was a continuous motivational factor for her, the process took her back to her youth which she spent with her grandmother, and even influenced the name of the company.
To say that a marketplace can be completely revolutionized by a brand born out of passion and love is an understatement. Arielle created Bea's Bayou to empower people to achieve a more favorable impression of their scalp and hair while educating the public on the importance of maintaining a scalp care routine.
Follow Bea's Bayou on social media to learn more @beasbayouskincare.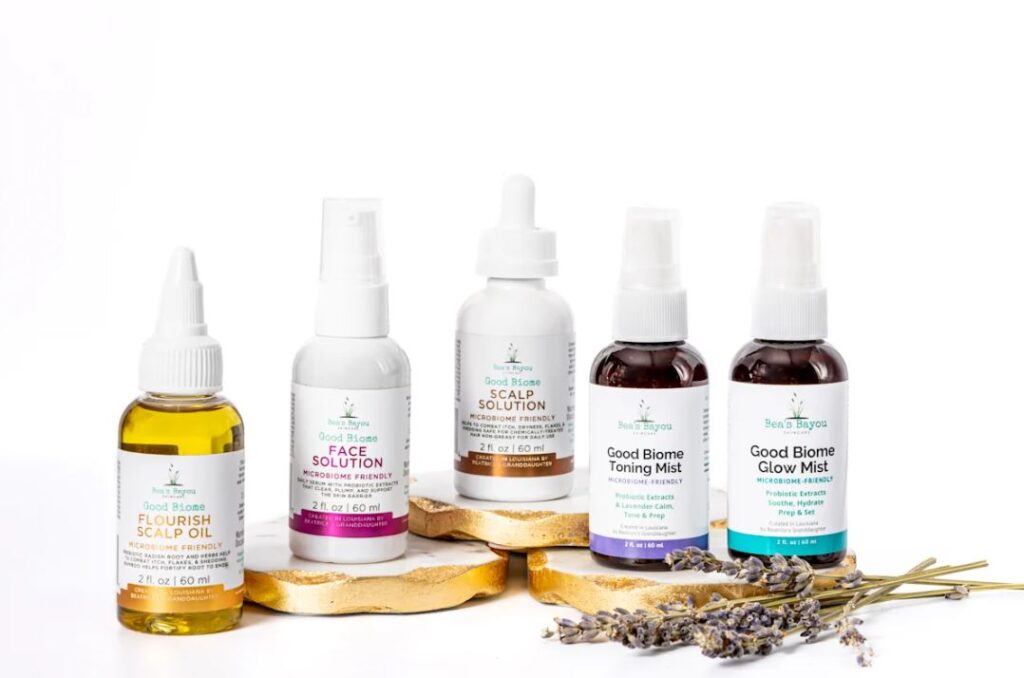 Young Innovation Leaders Fellowship Program 2022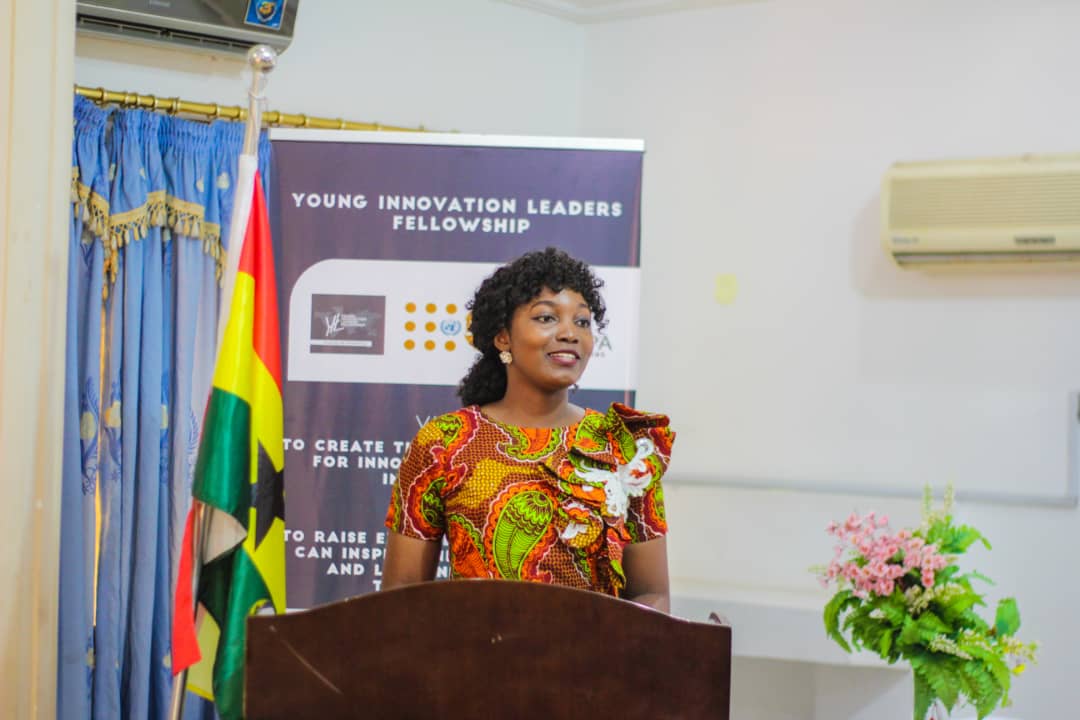 Applications for the Young Innovation Leaders Fellowship Program 2022 are now open. The YIL Fellowship is a four-month annual leadership immersion programme in innovation management designed to empower young professionals to attain their ultimate career dreams and inspire innovation in their spheres.
Its chief aim is to unleash human potential and scale up excellence. This is an opportunity for exceptional young professionals to train to become innovation leaders. In this fifth edition of the fellowship, candidates are expected to learn and use innovation tools to create solutions to societal challenges and eventually scale them up for real impact.
Programme Content
The theme of the Y.I.L Fellowship is "scaling up excellence". The fellowship programme includes: lectures, plenary sessions, workshops, and demonstrations. Important aspects of the training are: the challenge phase, the accelerator, the internship, and the mentorship.
Insightful modules that will be covered in the lectures include:
Benefits
Eligibility
Application
The application deadline is June 20, 2022. Late applications will not be considered.
Click here to apply
For more information, visit YIL Fellowship.
Jude Ogar is an educator and youth development practitioner with years of experience working in the education and youth development space. He is passionate about the development of youth in Africa.