The pandemic reshaped menu innovation. Here's what's next. – Restaurant Business Online
Barbecue and high-end sushi are two under-represented cuisines in the restaurant landscape, according to David Chang.
The celebrity chef, TV star and producer, media mogul, founder of award-winning Momofuku and owner of a 16-location restaurant group that includes fine-dining eateries, casual noodle and ssam bars, and multi-city chains Milk Bar and Fuku, made this pronouncement during the opening session of the 2022 Restaurant Leadership Conference held this week in Phoenix.
Chang's thoughts were just one of many culinary currents running through the three-day conference. But most of the menu discussions centered on one theme: The pandemic has reshaped the way culinary directors, chefs and marketers innovate the menu.
Over the last two years, menu R&D teams have been forced to adapt to supply chain and labor challenges, the surge in takeout and delivery, outdoor dining, digital ordering, and ever-evolving technology. Many of the changes are now integral to running a restaurant kitchen. But the industry leaders presenting at RLC's forums and sessions aren't stopping here: These changes are paving the way for more innovation.
Back to barbecue and sushi. Chang thinks the time is right for these two culinary concepts to take off. "There are only 10 to 15 bespoke sushi restaurants in the U.S.," said Chang, referring to the tiny and expensive spots where a highly skilled sushi chef prepares a multi-course curated tasting menu in front of six to eight guests sitting at the counter. "That's only about 90 seats in total," he said.
That kind of dining is as much about the experience as the food. The same with barbecue—but it is much less formal and can reach far more customers.
"Barbecue is about celebration, and for the next five years or so, people are going to want to celebrate in restaurants and have fun," Chang told Editor-at-Large Peter Romeo during their on-stage conversation at RLC. He cited an Oakland, Calif., restaurant in a junkyard that offers a communal barbecue experience and routinely has a three-hour wait.
After a long quarantine, people are now seeking ambiance and experience along with good food more than ever, Chang said.
Demand for experiential dining built during the pandemic, but Damola Adamolekun started focusing on the dine-in experience as soon as he and his investment partners purchased P.F. Chang's in 2019, he said during a one-on-one conversation with Senior Editor Joe Guszkowski on RLC's main stage.
He began by freshening up the decor.
Adamolekun borrowed design elements from upscale Tao—a high-grossing Asian independent withseveral locations—with the goal of creating "a Tao for the middle class," he said.  "I took pieces of Tao and incorporated them into P.F. Chang's."
The CEO changed up the serving ware too, swapping in stone plates for a more dramatic presentation. "Our signature fried dumplings used to come out on white plates," he said. "Now they are plated on contrasting stoneware drizzled with soy sauce to make them sizzle as they come to the table."
That small change ramped up Instagram posts and sales. The presentation turned heads in the restaurants and spurred orders from customers at other tables, Adamolekun said.
He also worked with the culinary team to trim the menu, reducing the number of items by 30%. "We took off dishes that strayed too far from P.F. Chang's core and comfort zone, like Asian mac and cheese," he said.
Menu shrinking became a necessity during COVID, with many chains and independents cutting back on the selection. Two years later, labor and supply chain challenges are keeping those menus smaller, and operators continue to streamline menus down to best sellers, must-haves and seasonal items.
Limited-time offers are taking up the slack.
During an RLC innovation forum on LTOs, Shane Schaibly, SVP of culinary strategy and corporate chef at First Watch said "we use LTOs to maintain relevancy and keep the menu fresh in front of our customers." He plans a constant rotation of one entree and three fresh juices every 10 weeks.
At the 435-unit breakfast-and-lunch chain, limited-time offers rely on seasonal produce, and Schaibly starts working with vendors up to 24 months ahead to lock in supply. Two of First Watch's most successful LTOs are returning this summer: the Watermelon Wake-Up, juiced daily from fresh watermelon, and Elote Mexican Street Corn Hash, made with summer corn.
But rounding out the hash are avocados, potatoes, cheese and eggs—staples First Watch always has in steady supply from its distributor.
In addition to being fresh and seasonal, Schaibly strives for colors and formats that make an LTO "newsy," he said. "Instagram helps drive the success of an LTO."
At Papa Gino's Pizzeria, "we are currently brainstorming LTOs that will run with products we already have on hand," said Deena McKinley, chief experience officer for the regional New England chain. Two types of cheese may be combined for a pizza topping, with tomatoes and broccoli from the salad section added on, too. This strategy assures consistent supply.
If a new SKU is essential to create a limited-time special at Zoup! Eatery, it has to be there for the long term, said Jason Valentine, president of the fast-casual chain. "We make sure a new ingredient will work across all menu categories and can make it to the permanent menu," Valentine said.
Whether chefs are developing an LTO, introducing a new item to the regular menu or refreshing an old favorite, it now has to be tested for both on- and off-premise consumption.
Takeout and delivery became the only game in town during COVID's early days, but now those channels are a permanent part of most operations—even those that never did it before.
"From a menu perspective, you have to look at both on- and off-premise," said Kieran Donahue, CMO of IHOP, during a session on redefining marketing. The family-dining chain pivoted overnight to off-premise in 2020, she said, and has since developed a lineup of travel-friendly bowls and burritos. "Portability is so important now," Donahue said.
Alice Crowder, CMO of Krystal Restaurants and a member of the same marketing panel, agreed. The QSR now does bifurcated marketing tests of menu items. "We taste the product immediately after it comes off the line, and taste it again 30 minutes later to see how it holds up after an Uber Eats delivery," she said.
While Chinese restaurants have always done a robust takeout business, P.F. Chang's went all in with the launch of P.F. Chang's To Go. The new offshoot of the full-service Asian chain focuses on delivery, with about 12 of the stores now operating in urban areas and more to come, said Adamolekun. The menu includes bowls, stir-fried entrees, noodle dishes and appetizers—in individual or family-size portions.
RLC also included a lively exhibit area, and this year, new iterations of plant-based foods made their debut. A vegan tuna product composed of winter melon and other plants—but no soy or pea protein—had the color and texture of raw tuna and made a credible substitute in sushi, poke and ceviche.
There was also plant-based shrimp, shaped like the shrimp we get from the sea. Once fried and sauced, it was pretty similar to the seafood version. And while there are several breaded chicken alternatives on the market, the thicker, filet-shaped product on exhibit made for a fried "chicken" sandwich closer to the popular real ones.
Robot servers and automated bartenders also stood out on the crowded floor. In fact, the bulk of exhibitors were tech companies, underscoring the increasing role of data in menu development, kitchen efficiencies, order accuracy and food waste.
Panelists in a conference session on artificial intelligence pointed to the two types that can benefit restaurants: Vison AI and conversational AI. Advancements in this technology can alert an operator to toss cooked food that has been sitting out too long, eliminating potential health hazard. Or cut down on food waste by identifying fresh ingredients that are starting to spoil.
But the breakthroughs in conversational AI are more customer facing, taking order accuracy, upselling and customization to another level. Drive-thrus, fast casuals and restaurants with digital menus are already benefiting from tech enhancements, but David Chang sees perks for fine dining on the horizon.
The next iteration of data collection will make customization much more precise, he said. "Before a guest walks in the door, the front of house will know he or she wants to order Chablis wine or sparkling water, and we're going to open the wine or have the water ready," said Chang.
What else does Chang see as having an impact in the future? "I'm still figuring it out," he said, but came up with a few insights:
• You have to take remote workers into consideration when developing a menu now
• Food trucks don't make sense. "Why have something that's mobile and park it? Something that's moving around may be the next big thing."
• Social media is a key recipe ingredient. When Chang launched Fuku, his fast-casual chicken sandwich concept, "dark meat sandwiches were not a thing. So I hand cut thighs and made them ridiculously large. Social media made it popular," he said. "I engineered the size and spice level so people would talk about it."
•Keep an open mind. While data can help drive menu development, "if it excites me to start selling chili dogs or snow cones instead of ssam, I will."
The annual Restaurant Leadership Conference is presented by Winsight Media, the parent company of Restaurant Business.
Members help make our journalism possible. Become a Restaurant Business member today and unlock exclusive benefits, including unlimited access to all of our content. Sign up here.
Get today's need-to-know restaurant industry intelligence.
Sign up to receive texts from Restaurant Business on news and insights that matter to your brand.
The latest from Restaurant Business, sent straight to your inbox.
The Ashley Marie Collection – Natural Hair Care for Gen Z by Gen Z
As a new generation of beauty consumers emerges, the beauty industry is undergoing a significant transformation. Gen Z consumers, in particular, are highly conscious about the ingredients in their beauty products. With a population that accounts for almost 30% of the world, Gen Z (born roughly between 1996 and 2012) are a major focus for several brands.
The desire to be  environmentally and socially aware, has led to a change  in this generation's values and spearheaded the movement, urging companies to take action on the climate crisis. This is not merely rhetoric. Based on a survey conducted by Capgemini, in 2021, approximately 69 percent of surveyed participants belonging to Generation Z stated that they were willing to spend more on health and beauty products that contain natural and clean ingredients.This trend has led to the rise of natural beauty products, and the Ashley Marie Collection is at the forefront of this movement.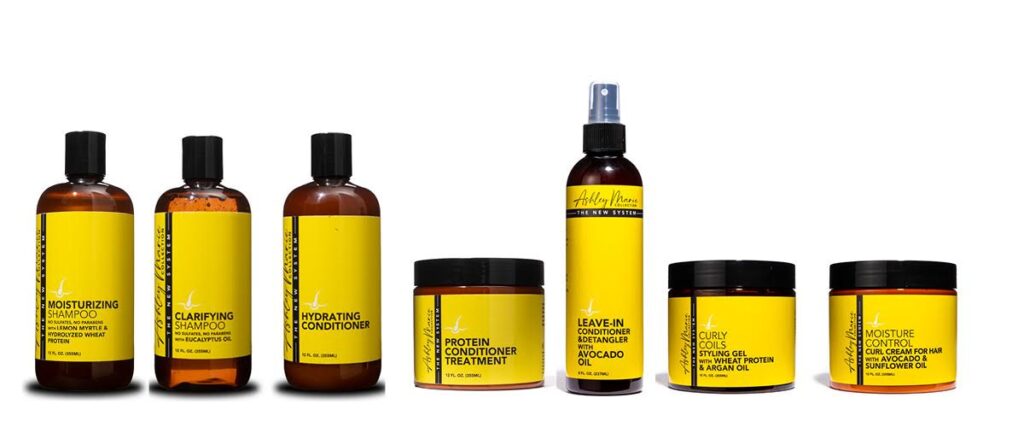 Created by 17-year-old entrepreneur Ashley Marie Gibson, the Ashley Marie Collection features a range of natural hair care products that cater specifically to the evolving needs of Gen Z consumers. Don't be fooled by her young age – Ashley is a total boss. As a Gen-Z entrepreneur, Ashley is passionate about creating products that use natural ingredients and prioritize health and well-being. The Ashley Marie Collection reflects Gen Z's preference for natural and eco-friendly products with its commitment to using only the cleanest, ethically sourced ingredients. All products are cruelty-free, color-safe, paraben-free, sulfate-free, and formulated with natural ingredients.

If being clean wasn't enough, this brand checks off another box – being diverse and inclusive!  The Ashley Marie Collection is an entire hair care line specifically for 4C hair, a hair type that is often overlooked in the beauty industry. The line features a range of uniquely formulated products, including a Clarifying Shampoo, Moisturizing Shampoo, Hydrating Conditioner, Protein Conditioner, Leave-in Conditioner, Coil Cream, and Curly Coil Styling Gel. All of which work wonders for kinky, thick coils and will leave strands feeling and looking even better!
It's your last day to apply to speak at TC Disrupt
Today's your last chance to apply to speak at TechCrunch 2023
Why should you drop everything to get that application in by 11:59 p.m. PDT today? Not only will you help inform and educate the next generation of startups — and potential unicorns — but you'll also establish or enhance your reputation as a valued thought leader and partner. Around here we call that a win-win situation.
How to apply to speak at TechCrunch Disrupt 2023
When you apply, you'll choose one of the two formats below and submit a title and description of your topic:
Breakout Session: Up to two people (including moderator) lead a 30-minute presentation followed by a 20-minute Q&A from an audience of up to 100 attendees. You'll be able to display a presentation and have limited AV capabilities. You'll present one breakout during Disrupt.
Roundtable Discussion: One person leads a 30-minute interactive conversation for an audience of up to 25 attendees. There is no presentation or AV — it's all about organic conversation. You may potentially repeat this roundtable twice during Disrupt.
TechCrunch vets every application and then selects the finalists who will participate in the Audience Choice voting round. We'll post the topics, descriptions and speakers online, and then TechCrunch readers will vote for the sessions they would like to see at the event. The top vote-getters will present live at Disrupt.
These are the important dates you need to know:
Application deadline: Today, April 21, by 11:59 p.m. PDT
Finalists notified: April 27
Audience Choice voting: May 1–12
Winners notified: May 15
Once more — a little louder this time: It's your last opportunity to submit your application to speak at TechCrunch Disrupt on September 19–21! The application window slams shut today, April 21, at 11:59 p.m. PDT. One more reminder: Save up to $825 with an early-bird ticket. Buy your Disrupt pass, and join us in San Francisco!
TechCrunch+ roundup: Deep tech tips for SaaS VCs, toxic fundraising, student visa startup options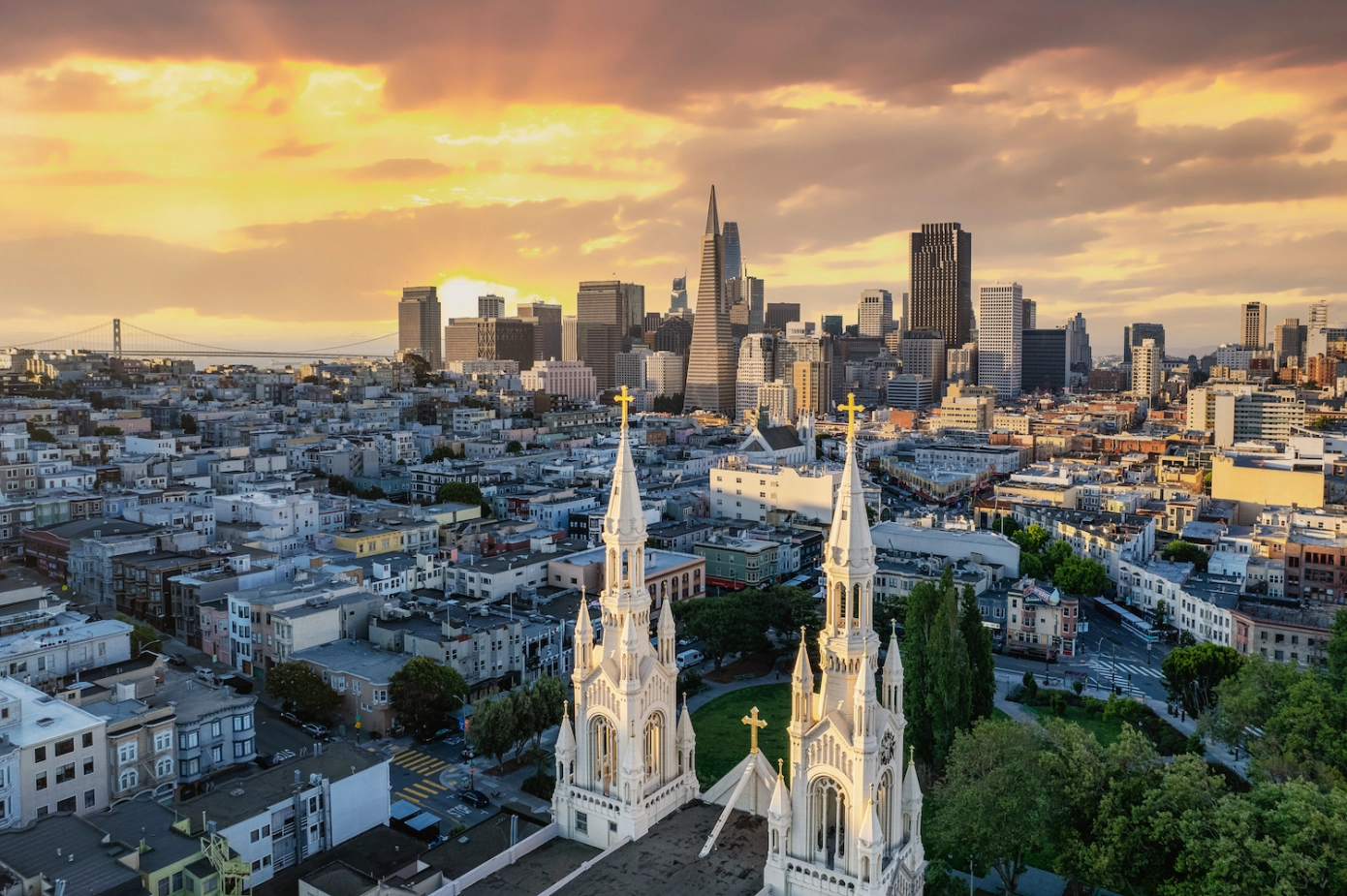 If someone said "startup" while we were playing a word association game, I'd respond with "fundraising." (I bet you would, too.)
Asking people for money is a key aspect of every founder's journey, but Techstars Managing Director Collin Wallace says it can also "accelerate your demise."
For example, raising a round to rev up engineering, sales and marketing sounds positive — but what if the business itself has negative unit economics?.
"Most of the time, what stands between a company and its ability to achieve scale is not a lack of money," writes Wallace in TC+.
"It's better to ask: Do we have hustle problems? Product problems? Process problems? People problems? Is my business model fundamentally flawed?"
In this article, he examines four scenarios that often lead entrepreneurs to seek out new cash and explains why getting "a clear picture of what is fueling losses" is much more important.