Innovation Lessons from the Pandemic | AHA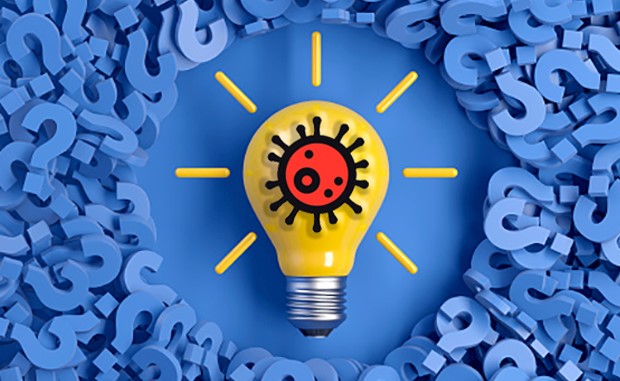 It is no accident that so many hospitals and health systems performed at their best under the worst pandemic conditions.
Lessons learned years earlier enabled organizations to excel under the stress of the pandemic. Knowledge developed about rapid problem-solving, process improvement, optimizing critical care team efficiency and hospital flow steeled teams for this crisis. Some high-performing organizations recently provided insights on how they met these difficult challenges.
Long Island Jewish (LIJ) Medical Center, part of Northwell Health, was among the hardest hit regions by COVID-19 patient surges in early 2020. It went from treating 500 to 600 inpatients on a typical day before the pandemic to more than 1,000 after COVID-19, notes James Rudy, senior director of integrated operations at Northwell, in a recent Institute for Healthcare Improvement (IHI) report.
Building on what was learned in a 2018 IHI hospital-flow development program, Rudy along with physician, nursing, process improvement leads and system executives soon began focusing on load balancing across Northwell's 20-plus hospitals. The program, led by experts and hospital executives with demonstrated success in improving patient flow outcomes, provided a framework for the Northwell team to explore potential solutions.
The team would go on to address staff redeployment, clinical pathways and personal protective equipment (PPE) usage before the pandemic and continued to refine systems once COVID-19 hit. The combined efforts enabled LIJ and Northwell to respond effectively during peak surges.
Electronic intensive care units (eICUs) have been around for nearly two decades, but deploying this virtual care approach on a large scale had never been stress tested in a prolonged crisis. Mayo Clinic and Advocate Aurora Health leaders credit their e-ICU programs with being a major factor in enabling them to support large numbers of severely ill patients despite shrinking resources and financial pressures during the pandemic.
Mayo Clinic Health System began its Enhanced Critical Care program in 2013, but during the pandemic quickly stood up connections to support ICUs across its 16 hospitals that were reaching capacity, Prathibha Varkey, president of the health system, told mHealth Intelligence.
The program provides 24/7 access to a Rochester, Minn.-based team of specialized care physicians, advanced practice providers and registered nurses. An integrated medical record and specialized software enables the Enhanced Critical Care team to identify the most acute patients while high-fidelity audiovisual equipment is used for real-time interactions with patients, their families and bedside care teams, Varkey notes.
Advocate Aurora Health, a pioneer in eICU development back in 2003, used mobile carts to offer critical care in other units during coronavirus spikes. The health system deployed eICU carts to emergency departments and had its telecritical care team consult and care for patients while waiting for beds to open. The team estimates that about 25% of patients improved without needing ICU beds.
The health system also virtually connected respiratory therapists to support rounding on patients who were on ventilators, thereby alleviating on-site respiratory therapists. This helped the system decrease patient length of stay and days spent on ventilators, resulting in cost savings and fewer adverse events.
Noncommercial use of original content on www.aha.org is granted to AHA Institutional Members, their employees and State, Regional and Metro Hospital Associations unless otherwise indicated. AHA does not claim ownership of any content, including content incorporated by permission into AHA produced materials, created by any third party and cannot grant permission to use, distribute or otherwise reproduce such third party content.
The Ashley Marie Collection – Natural Hair Care for Gen Z by Gen Z
As a new generation of beauty consumers emerges, the beauty industry is undergoing a significant transformation. Gen Z consumers, in particular, are highly conscious about the ingredients in their beauty products. With a population that accounts for almost 30% of the world, Gen Z (born roughly between 1996 and 2012) are a major focus for several brands.
The desire to be  environmentally and socially aware, has led to a change  in this generation's values and spearheaded the movement, urging companies to take action on the climate crisis. This is not merely rhetoric. Based on a survey conducted by Capgemini, in 2021, approximately 69 percent of surveyed participants belonging to Generation Z stated that they were willing to spend more on health and beauty products that contain natural and clean ingredients.This trend has led to the rise of natural beauty products, and the Ashley Marie Collection is at the forefront of this movement.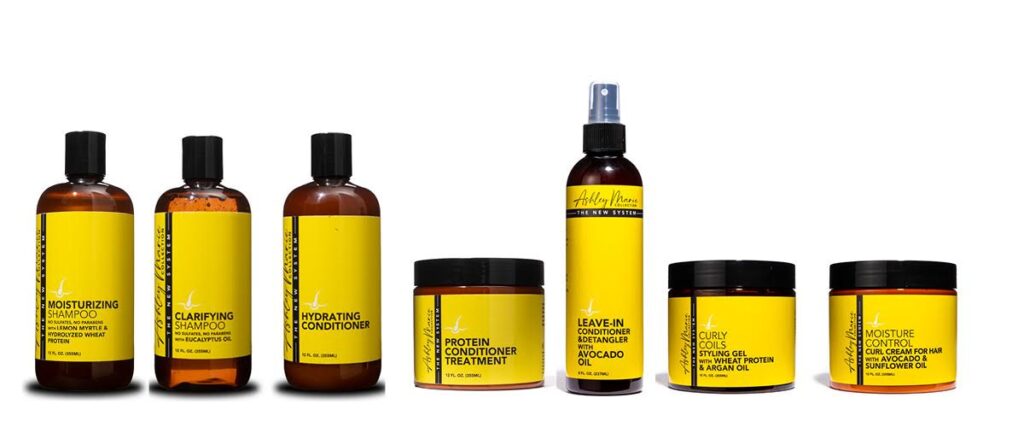 Created by 17-year-old entrepreneur Ashley Marie Gibson, the Ashley Marie Collection features a range of natural hair care products that cater specifically to the evolving needs of Gen Z consumers. Don't be fooled by her young age – Ashley is a total boss. As a Gen-Z entrepreneur, Ashley is passionate about creating products that use natural ingredients and prioritize health and well-being. The Ashley Marie Collection reflects Gen Z's preference for natural and eco-friendly products with its commitment to using only the cleanest, ethically sourced ingredients. All products are cruelty-free, color-safe, paraben-free, sulfate-free, and formulated with natural ingredients.

If being clean wasn't enough, this brand checks off another box – being diverse and inclusive!  The Ashley Marie Collection is an entire hair care line specifically for 4C hair, a hair type that is often overlooked in the beauty industry. The line features a range of uniquely formulated products, including a Clarifying Shampoo, Moisturizing Shampoo, Hydrating Conditioner, Protein Conditioner, Leave-in Conditioner, Coil Cream, and Curly Coil Styling Gel. All of which work wonders for kinky, thick coils and will leave strands feeling and looking even better!
It's your last day to apply to speak at TC Disrupt
Today's your last chance to apply to speak at TechCrunch 2023
Why should you drop everything to get that application in by 11:59 p.m. PDT today? Not only will you help inform and educate the next generation of startups — and potential unicorns — but you'll also establish or enhance your reputation as a valued thought leader and partner. Around here we call that a win-win situation.
How to apply to speak at TechCrunch Disrupt 2023
When you apply, you'll choose one of the two formats below and submit a title and description of your topic:
Breakout Session: Up to two people (including moderator) lead a 30-minute presentation followed by a 20-minute Q&A from an audience of up to 100 attendees. You'll be able to display a presentation and have limited AV capabilities. You'll present one breakout during Disrupt.
Roundtable Discussion: One person leads a 30-minute interactive conversation for an audience of up to 25 attendees. There is no presentation or AV — it's all about organic conversation. You may potentially repeat this roundtable twice during Disrupt.
TechCrunch vets every application and then selects the finalists who will participate in the Audience Choice voting round. We'll post the topics, descriptions and speakers online, and then TechCrunch readers will vote for the sessions they would like to see at the event. The top vote-getters will present live at Disrupt.
These are the important dates you need to know:
Application deadline: Today, April 21, by 11:59 p.m. PDT
Finalists notified: April 27
Audience Choice voting: May 1–12
Winners notified: May 15
Once more — a little louder this time: It's your last opportunity to submit your application to speak at TechCrunch Disrupt on September 19–21! The application window slams shut today, April 21, at 11:59 p.m. PDT. One more reminder: Save up to $825 with an early-bird ticket. Buy your Disrupt pass, and join us in San Francisco!
TechCrunch+ roundup: Deep tech tips for SaaS VCs, toxic fundraising, student visa startup options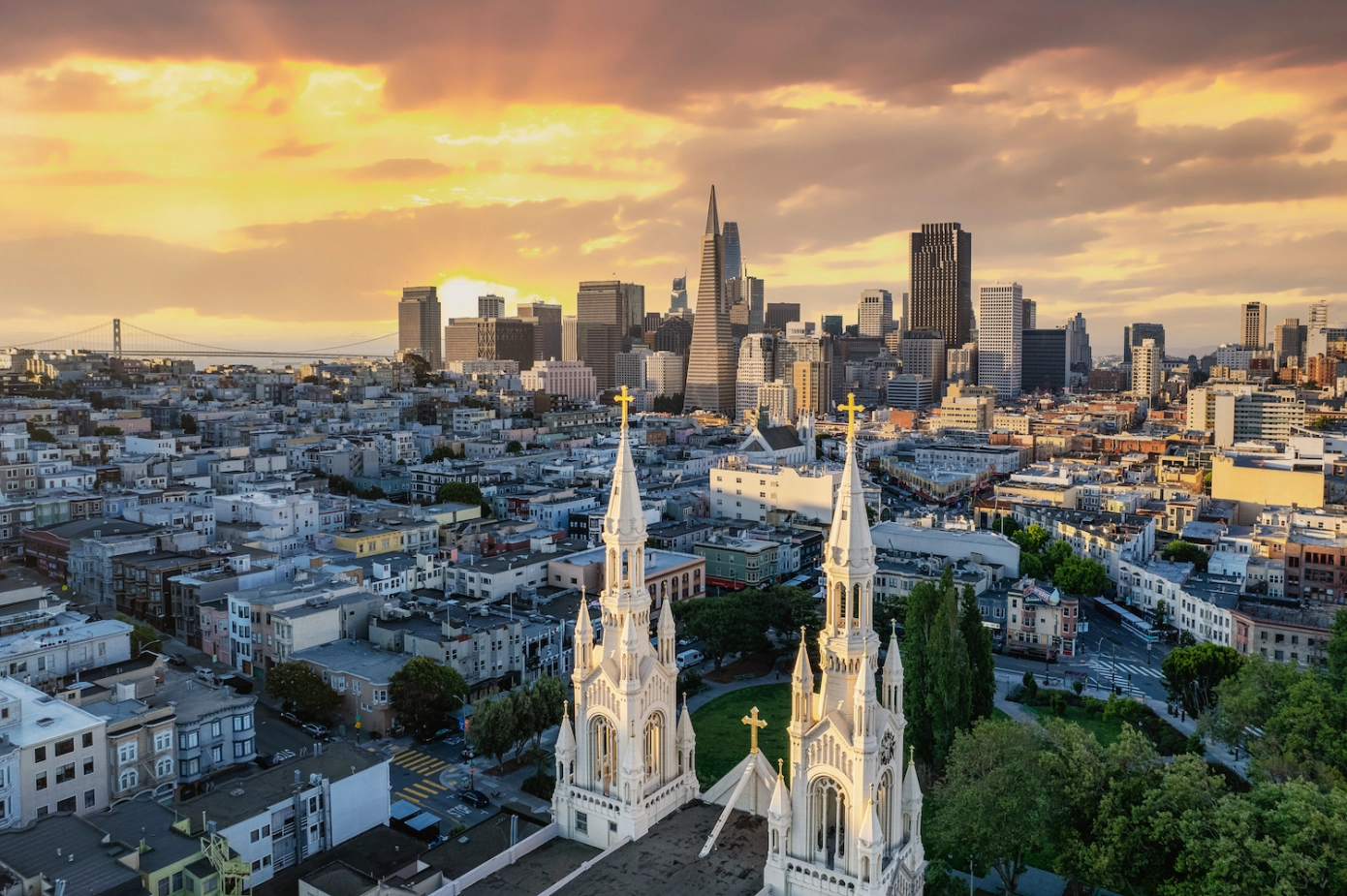 If someone said "startup" while we were playing a word association game, I'd respond with "fundraising." (I bet you would, too.)
Asking people for money is a key aspect of every founder's journey, but Techstars Managing Director Collin Wallace says it can also "accelerate your demise."
For example, raising a round to rev up engineering, sales and marketing sounds positive — but what if the business itself has negative unit economics?.
"Most of the time, what stands between a company and its ability to achieve scale is not a lack of money," writes Wallace in TC+.
"It's better to ask: Do we have hustle problems? Product problems? Process problems? People problems? Is my business model fundamentally flawed?"
In this article, he examines four scenarios that often lead entrepreneurs to seek out new cash and explains why getting "a clear picture of what is fueling losses" is much more important.