Opinion | Virginia uses tax money in wrong way to lure Washington Commanders stadium – The Washington Post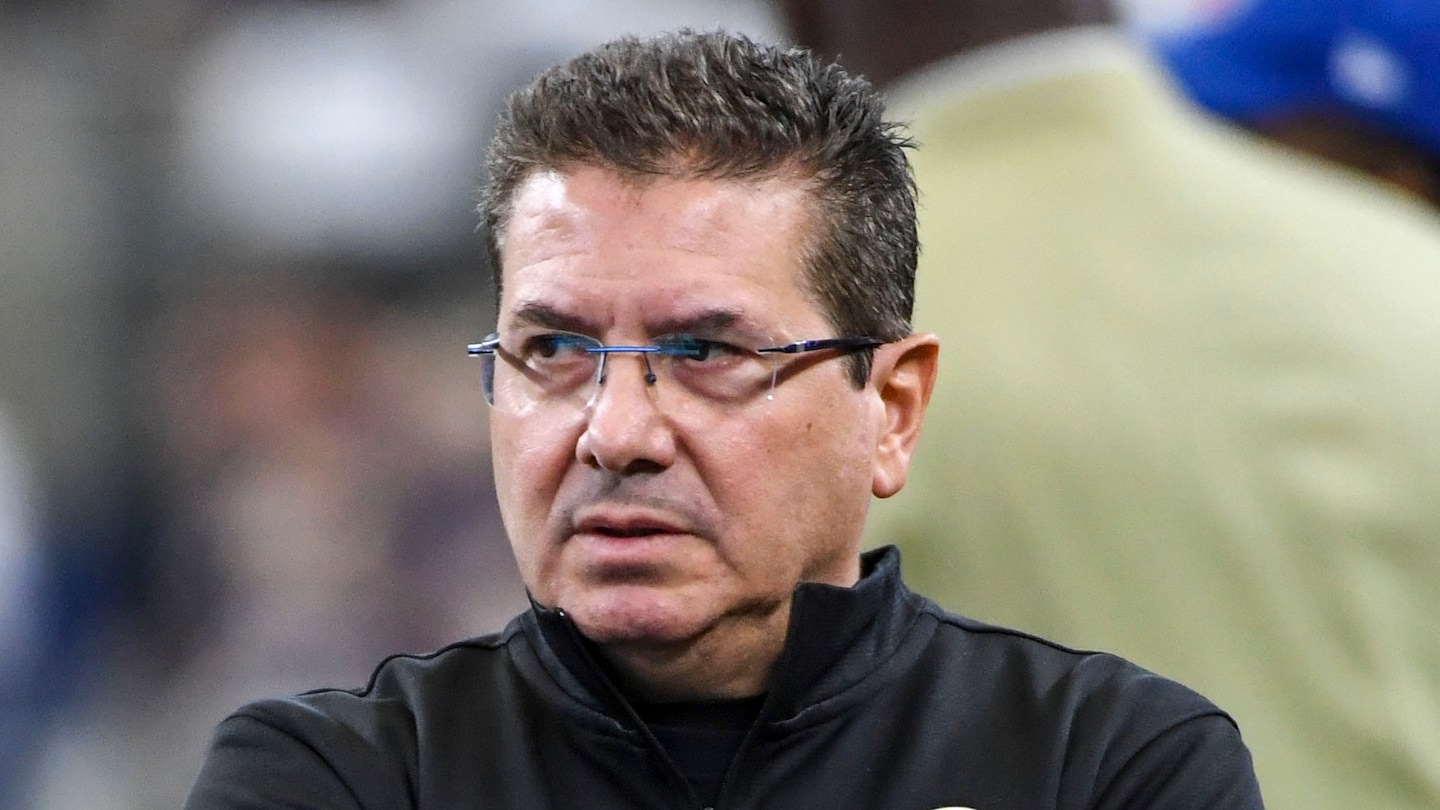 Localities in the D.C. area are jockeying to land the new stadium planned by the Washington Commanders. But there are a right way and a wrong way to deploy taxpayer dollars in pursuit of it. Maryland is going about it the right way. Virginia is not. The jury is out on the District of Columbia.
Maryland Gov. Larry Hogan, a Republican, made clear that the state would offer no money to help billionaire Daniel Snyder build a stadium to replace Landover's FedEx Field, which the Commanders plan to vacate in 2027. He got no pushback from lawmakers in Annapolis, who passed a bill authorizing up to $400 million in borrowing — not for a new stadium but to tear down FedEx Field and, more to the point, kick-start a shiny new development in the wasteland nearby. That would help avoid an economic body blow to the local economy should the Commanders leave, and help transform nearby Largo into a plausible downtown for the surrounding locality, Prince George's County. It would get a $16 million amphitheater, civic plaza, public market, library and other amenities near Metro's eastern terminus for the Blue and Silver lines.
That's a smart way for Maryland to tell the Commanders: Hey, we'll be happy if the team stays put — and we're willing to upgrade the neighborhood — but we're not in the business of building stadiums for billionaires who can afford it on their own. What's more, another National Football League team, the Los Angeles Rams, just won a Super Bowl at SoFi Stadium, their home field, which owner Stan Kroenke built with $5 billion in private funds. If the Rams owner can make do without milking taxpayers, so can Mr. Snyder.
Unfortunately, that lesson seems lost on Virginia. Although no deal has been finalized by state lawmakers in Richmond, they seem prepared to kick in as much as $350 million in state tax revenue for a new stadium for the Commanders. That's a good deal for Mr. Snyder but not for Virginians.
Granted, it's much less than the $1 billion in taxes the state originally seemed willing to earmark for the team. Granted, too, Virginia is the most populous state in the nation without a big-league sports franchise; it might be suffering from a case of franchise envy as it gazes across its borders at North Carolina, Tennessee, Maryland and D.C., all of which have plenty. But that is no excuse for profligacy in service to a very rich man.
D.C., for its part, isn't really in a position to compete for the moment — the federal government owns the only plausible location for a new arena, at the current site of RFK Stadium, and Congress doesn't look ready to pass legislation to sell it to the city.
Congress's reluctance is rooted at least partly in justified concerns about Mr. Snyder, the Commanders and the team's culture, which have been the subject of investigations into sexual harassment and, most recently, financial impropriety over allegations that the team hid and withheld revenue-sharing funds from the NFL. Those probes should serve as a warning: Mr. Snyder and his team are not worthy of public money.
Editorials represent the views of The Washington Post as an institution, as determined through debate among members of the Editorial Board, based in the Opinions section and separate from the newsroom.
Members of the Editorial Board and areas of focus: Deputy Editorial Page Editor Karen Tumulty; Deputy Editorial Page Editor Ruth Marcus; Associate Editorial Page Editor Jo-Ann Armao (education, D.C. affairs); Jonathan Capehart (national politics); Lee Hockstader (immigration; issues affecting Virginia and Maryland); David E. Hoffman (global public health); Charles Lane (foreign affairs, national security, international economics); Heather Long (economics); Molly Roberts (technology and society); and Stephen Stromberg (elections, the White House, Congress, legal affairs, energy, the environment, health care).
Opinion•
Opinion•
Opinion•
Meet the cheapest US states to buy a house
A new study analyzing Zillow data has found that the monthly median sale price of a house last year was more than $500,000 in Utah, California and Colorado — and more than a staggering $800,000 in Hawaii.
The study, conducted by Studio City realtors, found that Hawaii clocked in as the most expensive state in the U.S. for homebuyers. On the island, the average home price was $805,775 — hundreds of thousands of dollars more than the cheapest state on the list.
Studio City realtor Tony Mariotti noted that market turbulence contributed to a "significant increase" in house prices across the U.S.
Home prices went up nationwide in February after months of declines amid low inventory and a small uptick in demand — and experts have said they expect affordability will continue to be a problem for prospective homebuyers in the months ahead.
Here are the priciest and cheapest U.S. states to buy a home:
The most expensive states to buy a home
Eight states and Washington, D.C., saw a monthly median sale price of a house last year of $400,000 or higher, with Oregon sitting at that exact figure.
Washington state, Nevada, Montana and Washington, D.C., came in between $402,900 and $487,500.
California, Colorado and Hawaii were the top three most expensive, at $537,000, $537,125 and $805,775 in monthly median sale prices last year, respectively.
Costs differed in different areas within states: for example, the median monthly sale price of a house last year in California's cheapest city of Red Bluff was $320,000 — while the ticket in its most expensive city of San Jose was $1,370,000.
Don't just hug a tree this Arbor Day — plant one, too
Nearly five years ago, Hurricane Michael became the first Category 5 storm to hit the United States in 25 years. It left a trail of destruction in its wake, and my community of Panama City — located in the Florida Panhandle — was hit especially hard. Since then, working together as neighbors and citizens, we've made significant progress in key recovery areas, including rebuilding key and vital infrastructure, enhancing quality of life, developing our downtown, and attracting new businesses across a mix of industries. However, one of our most important recovery efforts lies within our tree canopy restoration — an often overlooked but vital area of disaster recovery and prevention.
When Hurricane Michael uprooted nearly 80 percent of Panama City's trees — approximately a million trees, generating 5.7 million cubic yards of debris within the city — it created serious challenges. Not only did we lose the beautiful canopy from 100-year-old oak trees, but the vital function of the trees was lost, the first of which was the absorption of groundwater. The loss of so many trees significantly increased the risk of flooding in our community,
where we now experience flooding in areas that haven't typically flooded in the 114-year history of the city. The second function lost from the lack of trees is shade.
Trees serve to mitigate the urban heat island effect, where an entire city is warmed by concrete being heated by the sun. These increased temperatures not only result in uncomfortably hot weather but can also lead to other extreme weather events like wildfires. Since the storm, Panama City has experienced increased flooding whenever thunderstorms roll through, in addition to wildfires that consumed over 40,000 acres last year – both due in part to the damaged tree canopy and loss of trees.
The problems facing VA modernization are bigger than its software systems
The list of criticisms of the new Veterans Affairs (VA) electronic health record system, Oracle Cerner, is long.
Thousands of doctors' orders went missing, putting patient safety at risk. Its downtime has been high compared to the old system, though it has improved. The new system is expensive: $16 billion so far, up from the $10 billion originally estimated. And, so far, it has been rolled out at just five of the VA's 171 sites.
One of the problems is that the old record system, VistA, has its own lengthy list of reasons why it cannot continue to serve as the main software for VA hospitals. VistA was coded in Mumps, a computer language so old that few programmers are available to work on it. This old system is also not cloud-based, and cloud-based systems are now standard. And each VA location has customized VistA for its own particular needs, which means that each system is, in its way, unique, and interoperability is not-at-all simple.
Even those who still love VistA concede that sticking with the old software is not a long-term solution. And even in the short-term, VistA is expensive to maintain, costing $900 million for this purpose just last year. So VA has been sinking money into two different electronic health record systems, each one broken in its own way.
As of last Friday, VA has called for a complete reset of the modernization program and a halt to any further Oracle Cerner rollouts.
How did this implementation go so wrong? And what should be done now?
Electronic health record (EHR) implementations often take a long time and go over budget. And while the VA implementation of its new EHR software has been challenging for a number of reasons, all of these reasons could be, and indeed were, anticipated.
VA is unique in its geographical breadth — most EHR rollouts occur in a single health care system that is physically situated in one state, not across 50. Most EHRs, including the new Oracle Cerner system, are designed around billing, which is not a focus for providers in VA hospitals. The VA patient population is also different than the general public, with different frequencies of disease (more PTSD and missing limbs; less pregnancy and pediatric care), and it requires management of referrals and care outside the VA system.