JoVE announces the return of the Science Education & Research Innovation Awards to celebrate the achievements of individuals from the scientific and academic communities – PR Newswire
CAMBRIDGE, Mass., April 14, 2022 /PRNewswire/ — JoVE, the world-leading producer and provider of science videos, announced that the JoVE Science Education & Research Innovation Awards are back for 2022. Now in their second year, the awards aim to support individuals from the scientific and academic communities who are taking active roles in their institutions to support and accelerate science education and research using video resources. An independent panel of librarians, educators and researchers will select three winners from each of the below categories:
JoVE welcomes submissions from individuals that are currently employed by, enrolled in, or affiliated with an academic institution or corporate government, or hospital entity, across all regions and territories.
JoVE will accept submissions in the form of short essays from:
JoVE will provide funding, in the form of reimbursement, for professional development up to USD 2,000 per winner. This funding can be used towards conference participation or course registration related to skill development completed by December 30, 2023.
Additionally, JoVE will offer a publication fee waiver to the 2022 Researcher Innovation Award winners so that they may publish with JoVE free of charge. To learn more about the awards and how to apply click here. Entries close on July 18th, 2022.
This is what some of last year's award winners had to say about their win:
"I am delighted to receive the JoVE Innovation in Instruction Award. Working alongside such brilliant colleagues and talented students has been a pleasure to use and empower students to use media resources to teach and communicate chemistry in new and exciting ways."
Dr. Glenn Hurst, Associate Professor of Chemistry Education at the University of York and 2021 JoVE Innovation in Instruction Award winner
"I'm delighted and grateful to accept the JoVE Librarian Innovation Award on behalf of our whole team. The team worked tirelessly over many months to bring the JRD eLibrary Portal to life, from conception and design to implementation and roll-out. The award brings recognition to the power of collaboration and highlights our success in delivering this powerful tool into our users' hands in record time." Gabriele Tanis, Associate Director, Organizational Excellence at Janssen Research & Development, LLC and 2021 JoVE Librarian Innovation Award winner
"Our whole team at RadioViews is honored to be recognized by the JoVE Researcher Innovation Award for our video series on discussions with fellow radio astronomers. Being selected as one of the winners encourages us to continue, improve and develop new methods to share our expertise as researchers. We are indescribably grateful that JoVE supports that goal." Joana Kramer, Ph.D. Student at The Max Planck Institute for Radio Astronomy and 2021 JoVE Research Innovation Award winner
About JoVE
Founded in 2006, JoVE is the world-leading producer and provider of science videos with the mission to improve scientific research and education. With thousands of videos published across several disciplines in science, medicine and engineering, the JoVE library provides clear, detailed illustrations of a vast range of scientific techniques and concepts.
Today, millions of scientists, educators and students at thousands of universities, colleges, hospitals and biopharmaceutical companies worldwide use JoVE for their research, teaching and learning.
The Ashley Marie Collection – Natural Hair Care for Gen Z by Gen Z
As a new generation of beauty consumers emerges, the beauty industry is undergoing a significant transformation. Gen Z consumers, in particular, are highly conscious about the ingredients in their beauty products. With a population that accounts for almost 30% of the world, Gen Z (born roughly between 1996 and 2012) are a major focus for several brands.
The desire to be  environmentally and socially aware, has led to a change  in this generation's values and spearheaded the movement, urging companies to take action on the climate crisis. This is not merely rhetoric. Based on a survey conducted by Capgemini, in 2021, approximately 69 percent of surveyed participants belonging to Generation Z stated that they were willing to spend more on health and beauty products that contain natural and clean ingredients.This trend has led to the rise of natural beauty products, and the Ashley Marie Collection is at the forefront of this movement.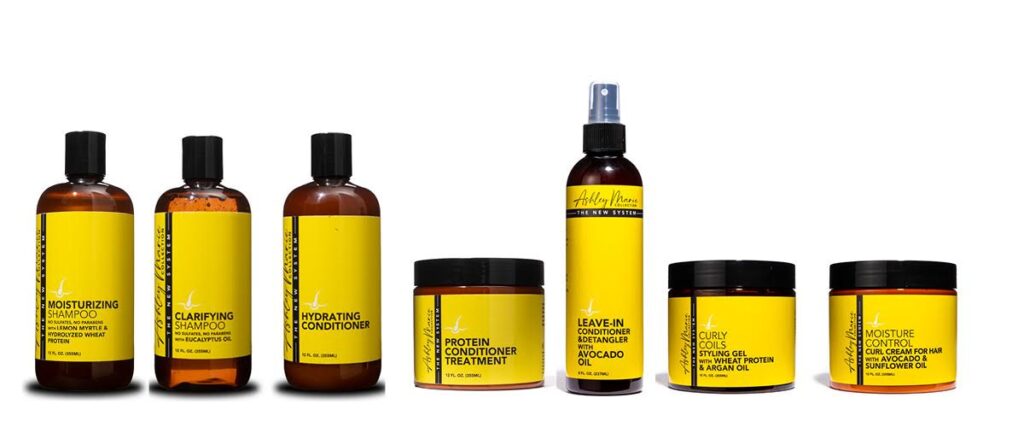 Created by 17-year-old entrepreneur Ashley Marie Gibson, the Ashley Marie Collection features a range of natural hair care products that cater specifically to the evolving needs of Gen Z consumers. Don't be fooled by her young age – Ashley is a total boss. As a Gen-Z entrepreneur, Ashley is passionate about creating products that use natural ingredients and prioritize health and well-being. The Ashley Marie Collection reflects Gen Z's preference for natural and eco-friendly products with its commitment to using only the cleanest, ethically sourced ingredients. All products are cruelty-free, color-safe, paraben-free, sulfate-free, and formulated with natural ingredients.

If being clean wasn't enough, this brand checks off another box – being diverse and inclusive!  The Ashley Marie Collection is an entire hair care line specifically for 4C hair, a hair type that is often overlooked in the beauty industry. The line features a range of uniquely formulated products, including a Clarifying Shampoo, Moisturizing Shampoo, Hydrating Conditioner, Protein Conditioner, Leave-in Conditioner, Coil Cream, and Curly Coil Styling Gel. All of which work wonders for kinky, thick coils and will leave strands feeling and looking even better!
It's your last day to apply to speak at TC Disrupt
Today's your last chance to apply to speak at TechCrunch 2023
Why should you drop everything to get that application in by 11:59 p.m. PDT today? Not only will you help inform and educate the next generation of startups — and potential unicorns — but you'll also establish or enhance your reputation as a valued thought leader and partner. Around here we call that a win-win situation.
How to apply to speak at TechCrunch Disrupt 2023
When you apply, you'll choose one of the two formats below and submit a title and description of your topic:
Breakout Session: Up to two people (including moderator) lead a 30-minute presentation followed by a 20-minute Q&A from an audience of up to 100 attendees. You'll be able to display a presentation and have limited AV capabilities. You'll present one breakout during Disrupt.
Roundtable Discussion: One person leads a 30-minute interactive conversation for an audience of up to 25 attendees. There is no presentation or AV — it's all about organic conversation. You may potentially repeat this roundtable twice during Disrupt.
TechCrunch vets every application and then selects the finalists who will participate in the Audience Choice voting round. We'll post the topics, descriptions and speakers online, and then TechCrunch readers will vote for the sessions they would like to see at the event. The top vote-getters will present live at Disrupt.
These are the important dates you need to know:
Application deadline: Today, April 21, by 11:59 p.m. PDT
Finalists notified: April 27
Audience Choice voting: May 1–12
Winners notified: May 15
Once more — a little louder this time: It's your last opportunity to submit your application to speak at TechCrunch Disrupt on September 19–21! The application window slams shut today, April 21, at 11:59 p.m. PDT. One more reminder: Save up to $825 with an early-bird ticket. Buy your Disrupt pass, and join us in San Francisco!
TechCrunch+ roundup: Deep tech tips for SaaS VCs, toxic fundraising, student visa startup options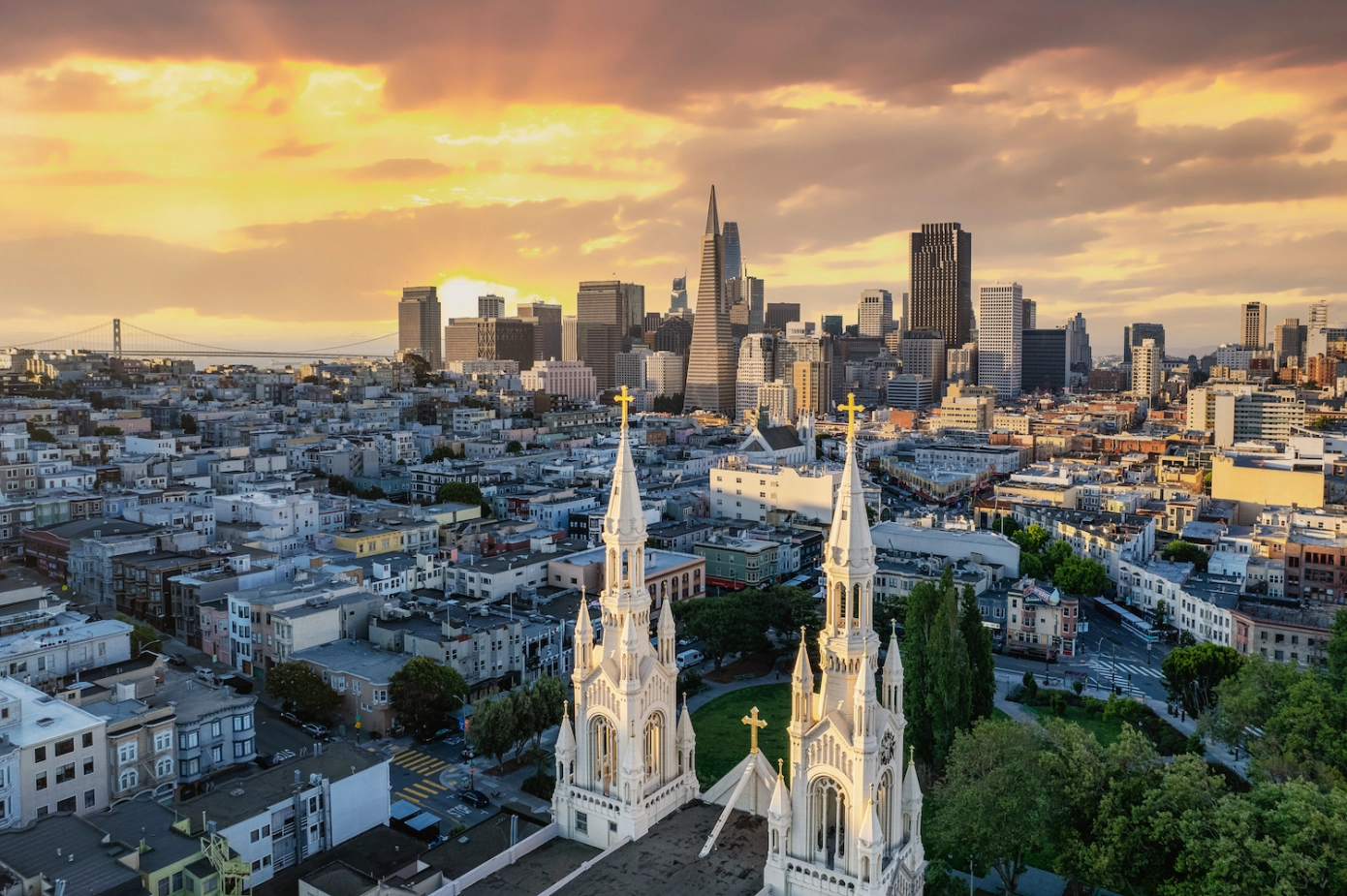 If someone said "startup" while we were playing a word association game, I'd respond with "fundraising." (I bet you would, too.)
Asking people for money is a key aspect of every founder's journey, but Techstars Managing Director Collin Wallace says it can also "accelerate your demise."
For example, raising a round to rev up engineering, sales and marketing sounds positive — but what if the business itself has negative unit economics?.
"Most of the time, what stands between a company and its ability to achieve scale is not a lack of money," writes Wallace in TC+.
"It's better to ask: Do we have hustle problems? Product problems? Process problems? People problems? Is my business model fundamentally flawed?"
In this article, he examines four scenarios that often lead entrepreneurs to seek out new cash and explains why getting "a clear picture of what is fueling losses" is much more important.