Forbes Global Properties Expands to Massachusetts – Boston Real Estate Times
Boston– Forbes Global Properties, a curated consumer marketplace of luxury homes and an invitation-only membership network of top real estate firms, announced Bassick Real Estate Advisors to its prestigious ranks.
Bassick Real Estate Advisors is the first team of experts to be awarded membership in Massachusetts, where it will exclusively represent the brand.
Founded by luxury real estate expert Catherine Bassick and finance and transaction veteran Michael Bassick, the firm combines in-depth market expertise with unparalleled connectivity and sophisticated negotiation strategies for the acquisition and sale of global real estate. Bassick Real Estate Advisors' team of professionals specialize in luxury properties throughout the Greater Boston, Cape Cod, Martha's Vineyard, Nantucket, the North & South Shore, and The Berkshires markets.
Drawing from 18 years of proven industry experience and a resume that includes the sale of the first single family home over US $100 million in US history, Catherine is a Best-Selling Wall Street Journal Author and is acknowledged among the prestigious ranks of the highest producers in real estate around the world.
"We are delighted to welcome Bassick Real Estate Advisors to the Forbes Global Properties network," said Alex Lange, CEO of Forbes Global Properties. "Catherine and Michael have built successful careers through their commitment to fostering strong relationships within the real estate community, exemplifying Forbes Global Properties' unwavering prioritization of professionalism and collaboration."
"We look forward to providing our clients with the worldwide reach and premier marketing services of Forbes Global Properties, coupled with our local market knowledge and hallmark service," said Catherine Bassick of Bassick Real Estate Advisors. "Forbes Global Properties provides Bassick Real Estate Advisors a unique competitive advantage and marketing differentiation in selling luxury properties across Massachusetts."
The exclusive worldwide residential real estate partner of Forbes, Forbes Global Properties provides branding and marketing services to the world's premier real estate firms and is now represented by more than 2,500 real estate agents across 13 countries in approximately 150 locations. Bassick Real Estate Advisors joins this network of top real estate experts with proven records of success in luxury property sales and exceptional client service.
As a member of this exclusive network, Bassick Real Estate Advisors will benefit from Forbes' engaged audience of more than 100 million monthly global visitors to connect, inspire, and inform affluent potential homebuyers and sellers about the finest properties for sale around the world. Homes will be presented across Forbes and Forbes Global Properties print, digital, and social media channels with expert commentary, timely market data, and top-tier editorial.

Transforming the Real Estate World: The Story of Alberto Conesa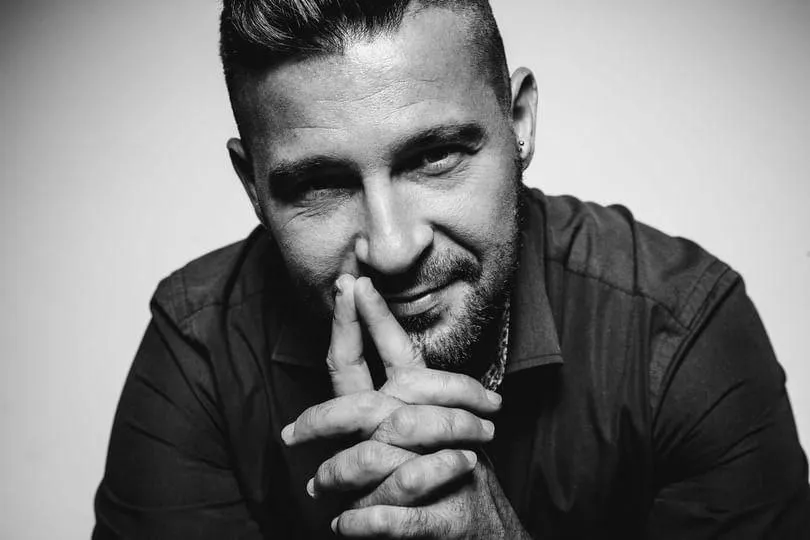 In the fast-paced world of real estate, where competition is fierce and opportunities are fleeting, there emerges a figure who has revolutionized the way real estate agents and agencies operate and thrive. Alberto Conesa, a passionate visionary with a clear mission, has transformed the lives of thousands of real estate professionals in Europe, the United States, and Latin America over the past four years. His company, BrandingCenter® – Advanced Real Estate Training, has been the source of inspiration and knowledge behind this revolution.
An Impressive Journey
Alberto Conesa is no stranger to the real estate industry. His commitment and dedication to excellence in this field have led him to work with over 5000 agencies across three continents, creating systems and strategies that not only boost revenue but also generate multiple sources of income. His impact extends far beyond geographical borders, and his story is a source of inspiration for all those looking to excel in this competitive sector.
From Author to Mentor: A Leader in Real Estate Education
Alberto Conesa is the author of two successful books that have become benchmarks in the real estate industry: «Master, Real Estate Agents Who Build a High-Revenue Mind» and «Real Estate Branding, Awaken the Titan.» These works have not only been widely praised but have also provided real estate agents with the tools and knowledge needed to excel in an ever-evolving market.
Beyond writing, Alberto has established himself as the most disruptive trainer in the Spanish-speaking real estate sector.
He offers his services as a mentor and consultant to agencies and real estate agents, sharing his deep knowledge and vast experience to guide them toward success. His approach goes beyond offering theoretical advice; it is based on field-tested strategies, ensuring tangible and sustainable results.
Well-Deserved Recognition
Alberto Conesa achievements speak for themselves and have been widely recognized by the real estate community and beyond. In 2020, he received the prestigious European Award for Technology and Innovation from the European Institute of Technology and Innovation (EITI), a testament to his ongoing quest for innovative solutions in the real estate world.
In 2021, his commitment and business talent were once again rewarded with the EUROPEAN AWARD for Business Talent, an accolade that recognizes outstanding leaders who make a significant contribution to the development of the real estate and business sectors.
A Global Vision for the Future
With an ambitious futuristic vision, Alberto Conesa aspires to extend his influence and knowledge to real estate agencies and agents worldwide. His goal is clear: to elevate the global real estate industry to new heights. His proven strategies are applicable in any context and market, and his passion for transforming lives and businesses is contagious.
To stay updated on Alberto Conesa's latest insights and tips, you can follow him on social media under the handle @AlbertoConesaOfficial. Furthermore, for more information about his work and access to valuable resources, we invite you to visit his website at www.BrandingCenter.com.
Alberto Conesa is a name that resonates strongly in the real estate industry. His legacy is a testament to how passion, dedication, and knowledge can transform the real estate world and propel it to new heights of success. His story continues to be written, and his impact is only growing.
Colorado Gov. Polis signs new batch of gun laws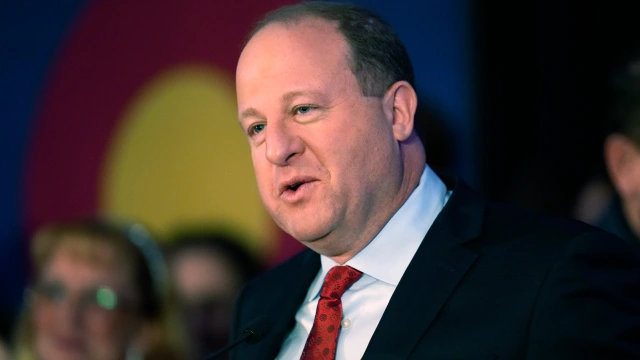 Colorado Gov. Jared Polis (D) signed a new batch of gun legislation into law on Friday, several months after a deadly mass shooting at an LGBTQ nightclub in Colorado Springs.
The laws establish a three-day waiting period to obtain a firearm, raise the minimum age to purchase firearms to 21, make it easier to sue gun manufacturers and expand the state's red flag law.
"Coloradans deserve to be safe in our communities, in our schools, our grocery stores, nightclubs and everywhere in between," Polis said at the bill signing, according to The Colorado Sun.
Politics & Inclusion dinner a night to celebrate journalists of color
Pro-DeSantis PAC positions Florida governor as successor to Trump
Five people were killed and 17 were injured in November when a 22-year-old gunman opened fire at Club Q, an LGBTQ nightclub in Colorado Springs.
A proposed assault weapons ban failed to make it to the governor's desk alongside the other gun control legislation after the House Judiciary Committee voted last week to postpone consideration of the bill indefinitely.
However, legislation to ban the sale and manufacture of so-called "ghost guns," or unserialized firearms, remains under consideration in the Colorado state Senate.
2 Cases Filed Against Wrestling Body Chief, 1 Of Them For Harassing Minor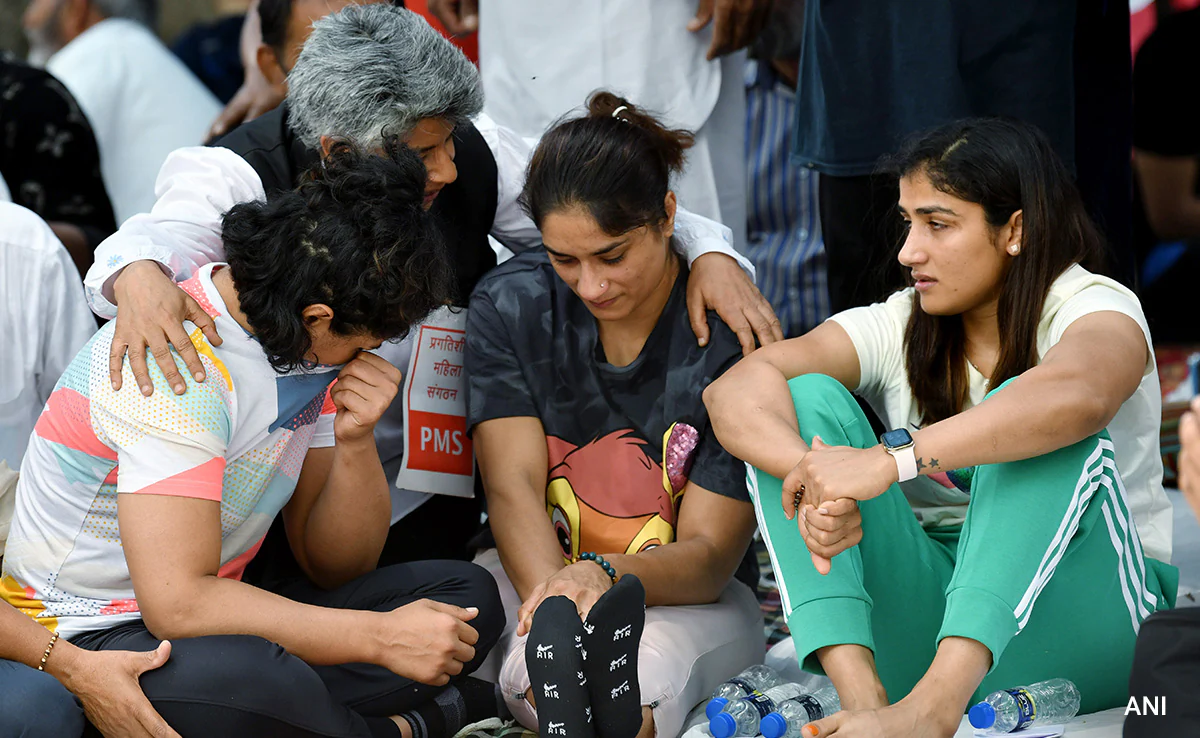 he Delhi Police, which functions under Amit Shah's Home Ministry, filed the two first information reports (FIRs) hours after the Supreme Court ordered them to do so.
The Delhi Police have filed two cases against Wrestling Federation of India (WFI) chief Brij Bhushan Sharan Singh after the country's top wrestlers made allegations of sexual harassment against him.
The Delhi Police, which functions under Amit Shah's Home Ministry, filed the two first information reports (FIRs) hours after the Supreme Court ordered them to do so, amid protests at Delhi's Jantar Mantar by wrestlers including Bajrang Punia, Sakshi Malik and Vinesh Phogat.
One of the FIRs is over a complaint of sexual harassment by a minor, filed under the stringent Protection of Children from Sexual Offences (POCSO) Act, which gives no scope for bail.
The Delhi Police will pursue the case actively, sources said.
Mr Singh, who is also a BJP MP, welcomed the Supreme Court's order to file the police case into allegations of sexual harassment against him.
Mr Singh told reporters the wrestlers should have waited for the report of a committee that was tasked to look into the matter before they decided to sit on a protest in Delhi's Jantar Mantar.
«I am happy with the judiciary's decision. The Delhi Police will investigate the allegations and I am ready to cooperate with them in every possible way. No one is bigger than the judiciary in this country. The order has come to file an FIR (first information report). The government had also said it had no objection to filing an FIR. I am not larger than the Supreme Court. I welcome the order,» Mr Singh told reporters.