Where The Richest Live: The Cities With The Most Billionaires 2022 – Forbes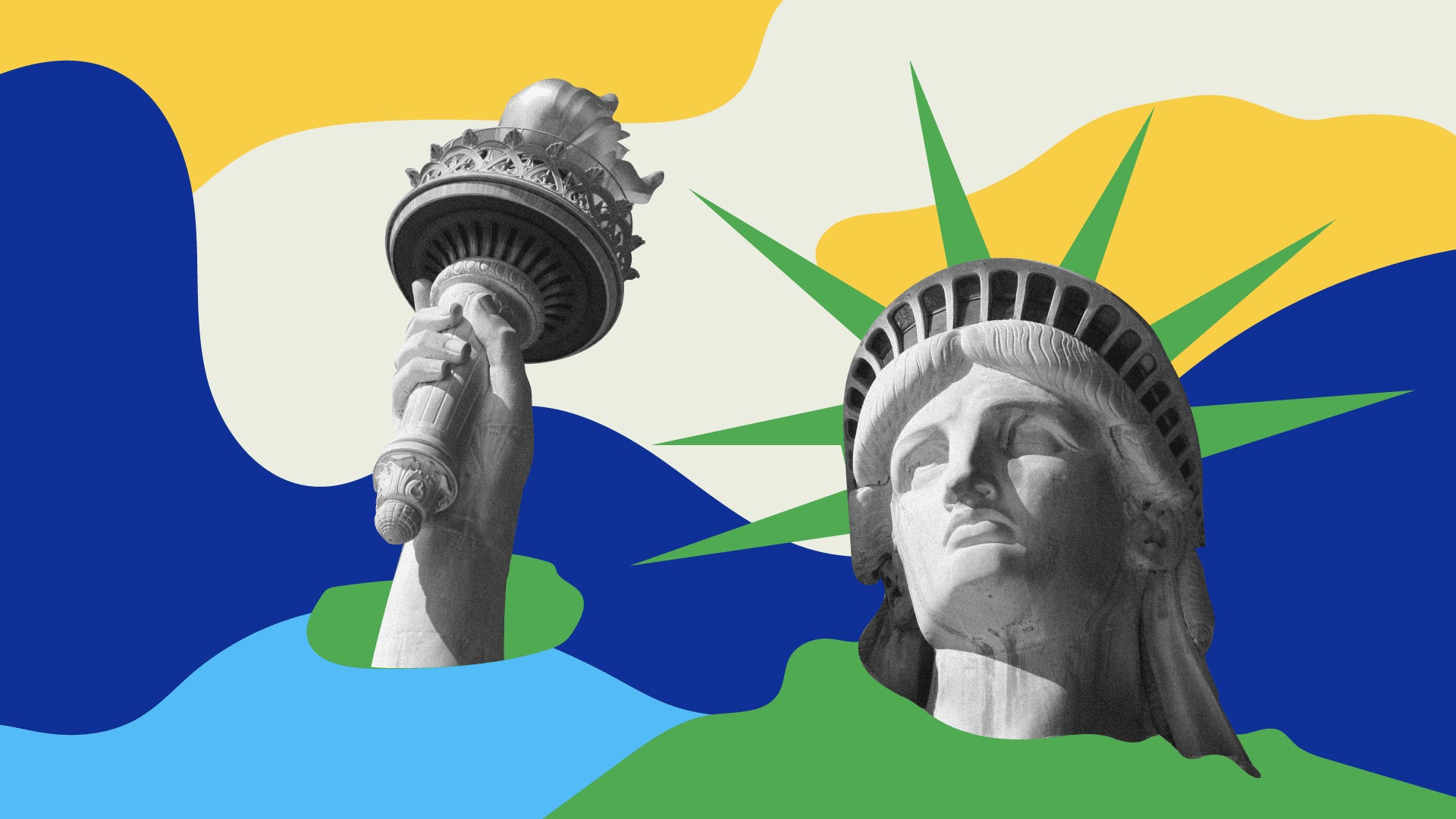 New York City has taken back its crown. With 107 billionaire residents, worth over $640 billion, The Big Apple is home to more three-comma club members than any other city on the planet. A fresh infusion of wealth–and trouble in Asia's markets over the past year–helped end the short-lived reign of Beijing, which usurped New York as the top billionaire city for the first time in six years in 2021.
As New York thrived, Beijing and other Chinese cities floundered amid regulatory crackdowns by China's government on industries ranging from ecommerce to after-school tutoring. Only Shanghai moved up a place in the rankings, to No. 5. Beijing fell to No. 2, Shenzhen fell to No. 6 and Hangzhou fell out of the top 10 from the No. 10 spot in 2021. The Chinese cities on this year's top 10 list have lost a total of 29 billionaires and some $375.6 billion in wealth since last year. Still, China has more cities in the top 10 than any other country, beating out the U.S., which is the runner-up with New York City and San Francisco.
No city experienced a bigger drop than Moscow, which fell from the No. 4 top billionaire city in 2021 to No. 7 this year. Tough international sanctions and shuttered markets meant 34 Russians dropped off the 2022 World's Billionaire List; about three-quarters of them lived in Moscow. The collective fortune of the billionaires living in Russia's capital is now $214.9 billion, down from $420.6 billion last year. It was only a decade ago that Moscow topped the list of cities with the most billionaire residents.
Despite shifting within the rankings, the cities where billionaires are choosing to live are largely the same. The only new entry to the list this year was the South Korean capital of Seoul, which replaced Hangzhou in the No. 10 spot. Of the 2,668 billionaires on this year's billionaires list, almost a quarter of them live in just 10 places.
Data is as of March 11, 2022
getty
New York gained eight new billionaire residents over the past year, more than any other city on the list. Most are in the finance industry, including Thrive Capital founder Josh Kushner and private equity titan Ramzi Musallam. Other NYC newcomers include the first NFT billionaires identified by Forbes: Devin Finzer and Alex Atallah, the cofounders of the buzzy blockchain startup OpenSea. Despite the heightened competition, media magnate Michael Bloomberg remains the richest resident, accounting for some 13% of the city's total billionaire wealth.
getty
Increased government scrutiny unleashed a world of pain for the super-rich in China's capital, who have shed $174.3 billion from their collective net worth since 2021. The loss of 17 billionaires includes Kate Wang, the founder of Chinese vaping giant RLX Technology, and Will Wei Cheng, the CEO of ride-hailing firm Didi Global, whose fortunes both fell below the three-comma threshold. A rare winner amid the turmoil was Zhang Yiming, the founder of TikTok-owner ByteDance and Beijing's richest resident, who is $14.4 billion richer than last year.
getty
Another city with a dramatic drop in billionaires, Hong Kong lost a dozen amid a year of market tumult and strict Covid-19 protocols. The stalling tourism industry knocked casino billionaires Ina Chan and Lawrence Ho, as well as hotel magnate Zhao Tongtong, from the city's super-rich ranks. Hong Kong also lost two billionaires, Shing-bor Tang and Lee Man Tat, who died in 2021.
getty
London rose to No. 4 as it relaxed long-standing pandemic restrictions. Though it had a net gain of three new billionaires, the city actually welcomed six new three-comma club members, including the first Bulgarian and Estonian citizens ever named billionaires by Forbes, all of whom have their primary residences in London. Vlad Yatsenko, the chief technology officer of digital banking giant Revolut, and Denis Sverdlow, who founded the British electronic vehicle manufacturer Arrival, are other new billionaires who live in London.
getty
Shanghai lost fewer billionaires than other Chinese cities but still saw its stable of super-rich residents drop, from 64 to 61. Xu Yi and Chen Rui, executives at Chinese media giant Bilibili, and Tony Zhao, the CEO of the Nasdaq-traded online video and communication platform Agora, are among the Shanghai-based billionaires who dropped off over the last year. Bucking the trend, Shanghai's richest person, Liu Yongxing, the chairman of agriculture and chemicals firm East Hope Group, more than doubled his fortune to an estimated $13.2 billion.
A hub for self-made billionaires, "China's Silicon Valley" fell to No. 6 after losing nine billionaire residents over the past year. Three were investors in the vaping company Smoore International, whose share plummeted 64% as the Chinese government threatened a crackdown on electronic cigarettes. Shenzhen's richest person, Tencent chairman and CEO Ma Huateng, also took a hit. The internet media tycoon's fortune dropped by more than $28 billion since 2021.
Moscow lost more billionaires than any other city on the list amid the fallout from Russia's invasion of Ukraine. In fact, all but two living in Russia's capital came away worse off than they were the year prior. Vladimir Lisin, the chairman of steel products manufacturer NLMK Group and Moscow's richest person, shed about $8 billion of his personal wealth. Twenty-six others fell off the billionaires' list altogether, including Oleg Tinkov, the founder of digital bank Tinkoff; the sanctioned billionaires Andrei Molchanov and Dmitry Pumpyanskiy; and Arkady Volozh, the founder of Yandex, the Russian equivalent to search engines like Google and Yahoo.
The Indian metropolis held onto the No. 8 spot with a net gain of three billionaires compared to last year. Balanced by three dropoffs, Mumbai actually welcomed six new billionaires over the past year, including Falguni Nayar, who became India's richest self-made woman, with an estimated net worth of $4.5 billion, after taking her beauty-and-fashion retailer Nykaa public in November. The city's richest resident, Reliance Industries chairman Mukesh Ambani, single-handedly makes up for more than 30% of the collective net worth of Mumbai's billionaires.
Dropping from the No. 8 spot, San Francisco is home to four fewer billionaires than last year. The city actually welcomed a stable of new ultra-rich entrepreneurs, such as Grammarly cofounder Max Lytvyn; and Henrique Dubugras and Pedro Franceschi, the 26-and 25-year-old (respectively) cofounders of fintech startup Brex. But the plunging fortunes of others, such as Affirm cofounder Max Levchin, RingCentral Vlad Shmunis and Skillz CEO Andrew Paradise–each of whom dropped off the Forbes list–left the city with a net loss.
The South Korean capital is back on the list for the first time since 2019. Seoul's three billionaire newcomers (the fourth is a returnee) are all self-made: Covid-19 testing entrepreneur Cho Young-sik, fintech startup founder Lee Seung-Gun and gaming mogul Park Kwan-ho. Tied as the city's richest residents are Kim Beom-su, the founder of Kako, South Korea's biggest messaging app, and Jay Y. Lee, the vice chairman of Samsung Electronics, who are worth an estimated $9.1 billion each.
Meet the cheapest US states to buy a house
A new study analyzing Zillow data has found that the monthly median sale price of a house last year was more than $500,000 in Utah, California and Colorado — and more than a staggering $800,000 in Hawaii.
The study, conducted by Studio City realtors, found that Hawaii clocked in as the most expensive state in the U.S. for homebuyers. On the island, the average home price was $805,775 — hundreds of thousands of dollars more than the cheapest state on the list.
Studio City realtor Tony Mariotti noted that market turbulence contributed to a "significant increase" in house prices across the U.S.
Home prices went up nationwide in February after months of declines amid low inventory and a small uptick in demand — and experts have said they expect affordability will continue to be a problem for prospective homebuyers in the months ahead.
Here are the priciest and cheapest U.S. states to buy a home:
The most expensive states to buy a home
Eight states and Washington, D.C., saw a monthly median sale price of a house last year of $400,000 or higher, with Oregon sitting at that exact figure.
Washington state, Nevada, Montana and Washington, D.C., came in between $402,900 and $487,500.
California, Colorado and Hawaii were the top three most expensive, at $537,000, $537,125 and $805,775 in monthly median sale prices last year, respectively.
Costs differed in different areas within states: for example, the median monthly sale price of a house last year in California's cheapest city of Red Bluff was $320,000 — while the ticket in its most expensive city of San Jose was $1,370,000.
Don't just hug a tree this Arbor Day — plant one, too
Nearly five years ago, Hurricane Michael became the first Category 5 storm to hit the United States in 25 years. It left a trail of destruction in its wake, and my community of Panama City — located in the Florida Panhandle — was hit especially hard. Since then, working together as neighbors and citizens, we've made significant progress in key recovery areas, including rebuilding key and vital infrastructure, enhancing quality of life, developing our downtown, and attracting new businesses across a mix of industries. However, one of our most important recovery efforts lies within our tree canopy restoration — an often overlooked but vital area of disaster recovery and prevention.
When Hurricane Michael uprooted nearly 80 percent of Panama City's trees — approximately a million trees, generating 5.7 million cubic yards of debris within the city — it created serious challenges. Not only did we lose the beautiful canopy from 100-year-old oak trees, but the vital function of the trees was lost, the first of which was the absorption of groundwater. The loss of so many trees significantly increased the risk of flooding in our community,
where we now experience flooding in areas that haven't typically flooded in the 114-year history of the city. The second function lost from the lack of trees is shade.
Trees serve to mitigate the urban heat island effect, where an entire city is warmed by concrete being heated by the sun. These increased temperatures not only result in uncomfortably hot weather but can also lead to other extreme weather events like wildfires. Since the storm, Panama City has experienced increased flooding whenever thunderstorms roll through, in addition to wildfires that consumed over 40,000 acres last year – both due in part to the damaged tree canopy and loss of trees.
The problems facing VA modernization are bigger than its software systems
The list of criticisms of the new Veterans Affairs (VA) electronic health record system, Oracle Cerner, is long.
Thousands of doctors' orders went missing, putting patient safety at risk. Its downtime has been high compared to the old system, though it has improved. The new system is expensive: $16 billion so far, up from the $10 billion originally estimated. And, so far, it has been rolled out at just five of the VA's 171 sites.
One of the problems is that the old record system, VistA, has its own lengthy list of reasons why it cannot continue to serve as the main software for VA hospitals. VistA was coded in Mumps, a computer language so old that few programmers are available to work on it. This old system is also not cloud-based, and cloud-based systems are now standard. And each VA location has customized VistA for its own particular needs, which means that each system is, in its way, unique, and interoperability is not-at-all simple.
Even those who still love VistA concede that sticking with the old software is not a long-term solution. And even in the short-term, VistA is expensive to maintain, costing $900 million for this purpose just last year. So VA has been sinking money into two different electronic health record systems, each one broken in its own way.
As of last Friday, VA has called for a complete reset of the modernization program and a halt to any further Oracle Cerner rollouts.
How did this implementation go so wrong? And what should be done now?
Electronic health record (EHR) implementations often take a long time and go over budget. And while the VA implementation of its new EHR software has been challenging for a number of reasons, all of these reasons could be, and indeed were, anticipated.
VA is unique in its geographical breadth — most EHR rollouts occur in a single health care system that is physically situated in one state, not across 50. Most EHRs, including the new Oracle Cerner system, are designed around billing, which is not a focus for providers in VA hospitals. The VA patient population is also different than the general public, with different frequencies of disease (more PTSD and missing limbs; less pregnancy and pediatric care), and it requires management of referrals and care outside the VA system.