Ukraine Starts Using Facial Recognition To Identify Dead Russians And Tell Their Relatives – Forbes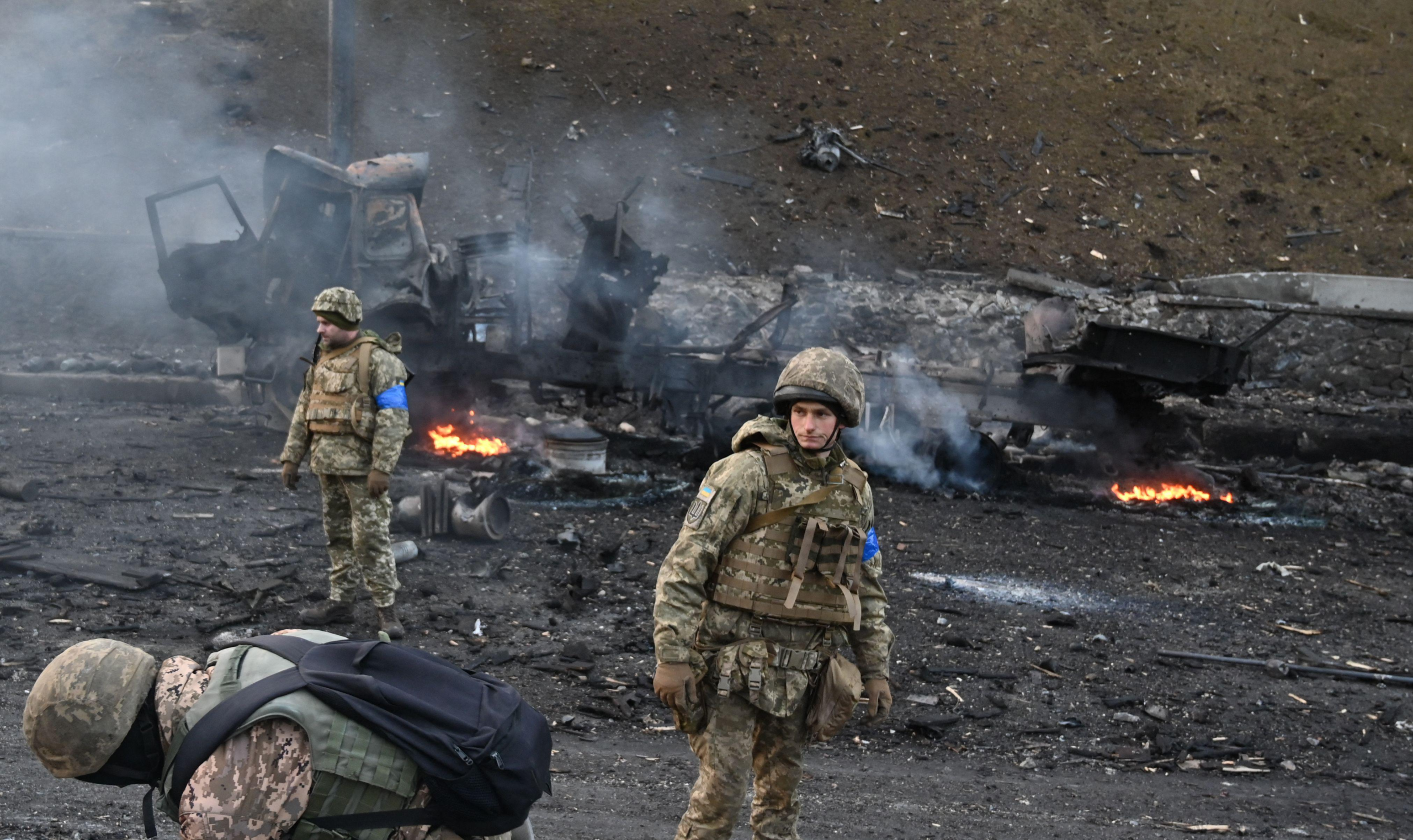 Ukraine's deputy prime minister says the tech will help provide transparency about how many Russian soldiers are dying in the war. Critics say the use of facial recognition in war zones is a disaster in the making.
Ukraine is using Clearview AI facial recognition to identify dead Russian soldiers as part of a campaign to combat Kremlin disinformation on the number of dead from the war.
Find a photo of a dead Russian soldier on social media. Upload it to facial recognition software. Get an identity match from a database of billions of social media images. Identify the deceased's family and friends. Show them what happened to the victim of Putin's war and Ukraine's defense.
This is one of Ukraine's strategies in trying to inform Russians, who have limited access to non-state-controlled media and information, about the death being wrought by their president's invasion. On Wednesday, deputy prime minister and head of the Digital Transformation Ministry in Ukraine, Mykhailo Fedorov, confirmed on his Telegram profile that surveillance technology was being used in this way, a matter of weeks after Clearview AI, the New York-based facial recognition provider, started offering its services to Ukraine for those same purposes. Fedorov didn't say what brand of artificial intelligence was being used in this way, but his department later confirmed to Forbes that it was Clearview AI, which is providing its software for free. They'll have a good chance of getting some matches: In an interview with Reuters earlier this month, Clearview CEO Hoan Ton-That said the company had a store of 10 billion users' faces scraped from social media, including 2 billion from Russian Facebook alternative Vkontakte. Fedorov wrote in a Telegram post that the ultimate aim was to "dispel the myth of a 'special operation' in which there are 'no conscripts' and 'no one dies.'"
Just a month ago, Clearview AI and facial recognition were the subject of strong criticism. U.S. lawmakers decried its use by the federal government, saying the technology disproportionately targeted Black, Brown and Asian ethnicities and falsely matched them more often when compared to white individuals. They also made clear the existential threat to privacy the software posed. Civil rights organizations like the American Civil Liberties Union don't believe the technology should be used in any setting, calling for outright bans.
The use case in Ukraine, of course, is vastly different from the ones typically seen in the U.S., which try to identify criminal suspects. Identifying dead Russian soldiers might be more acceptable, if the ultimate aim is to let people know their loved ones have died as a result of their leader's warmongering. Not to mention that the dead don't have a right to privacy—not according to U.S. law, anyway. It's one reason why police are allowed to unlock iPhones or other smart devices of the deceased by holding it up to their face (even if they may not have much success, due to liveness detection). But should privacy advocates worry about the use of facial recognition in wartime, when it might legitimize the tech for use in other scenarios where the living's privacy is under threat?
For Ukraine, it believes there is a need to identify dead Russian soldiers, as there's much contention over the numbers of deceased military personnel. Last week, a Russian newspaper published and subsequently deleted a report claiming nearly 10,000 Russian soldiers had died since the invasion began, far more than had been previously reported. Later the tabloid claimed it had been hacked and the figures were not correct. Ukraine believes Russia is lying to its citizens about the number of the dead.
But Albert Fox Cahn, founder of the Surveillance Technology Oversight Project, said the introduction of facial recognition into the war could be disastrous, even if Ukraine is using it to tell the truth to Russian citizens. "This is a human rights catastrophe in the making. When facial recognition makes mistakes in peacetime, people are wrongly arrested. When facial recognition makes mistakes in a war zone, innocent people get shot," he told Forbes.
"I'm terrified to think how many refugees will be wrongly stopped and shot at checkpoints because of facial recognition error. We should be supporting the Ukrainian people with the air defenses and military equipment they ask for, not by turning this heartbreaking war into a place for product promotion."
Facial recognition has also been shown to be fallible, falsely matching images of people's faces to the wrong identity. In the U.S., this has happened at least three times to Black individuals, who were wrongly arrested because their face erroneously matched with footage from surveillance cameras.
As Cahn noted, "When facial recognition inevitably misidentifies the dead, it will mean heartbreak for the living."
When asked about those concerns or the use of its technology, Hoan Ton-That, CEO of Clearview AI, said, "War zones can be dangerous when there is no way to tell enemy combatants apart from civilians. Facial recognition technology can help reduce uncertainty and increase safety in these situations."
He said that U.S.-government funded tests had shown that Clearview "can pick the correct face out of a lineup of over 12 million photos at an accuracy rate of 99.85%." That accuracy "will prevent misidentifications from happening in the field."
"The Ukrainian officials who have received access to Clearview AI have expressed their enthusiasm, and we await to hear more from them. We are ensuring each person with access to the tool is trained on how to use it safely and responsibly," he added.
Whatever the morals at play, the use of facial recognition in this war is remarkable in its use as a tool in the propaganda war. Or as Ukraine would put it, the war for truth. Even Fedorov didn't think he'd be using the technology for this before the invasion, writing in his Telegram post, "We have all changed. We started doing things we couldn't even imagine a month ago."
A 12-Week Money Course Helped Me Raise My Net Worth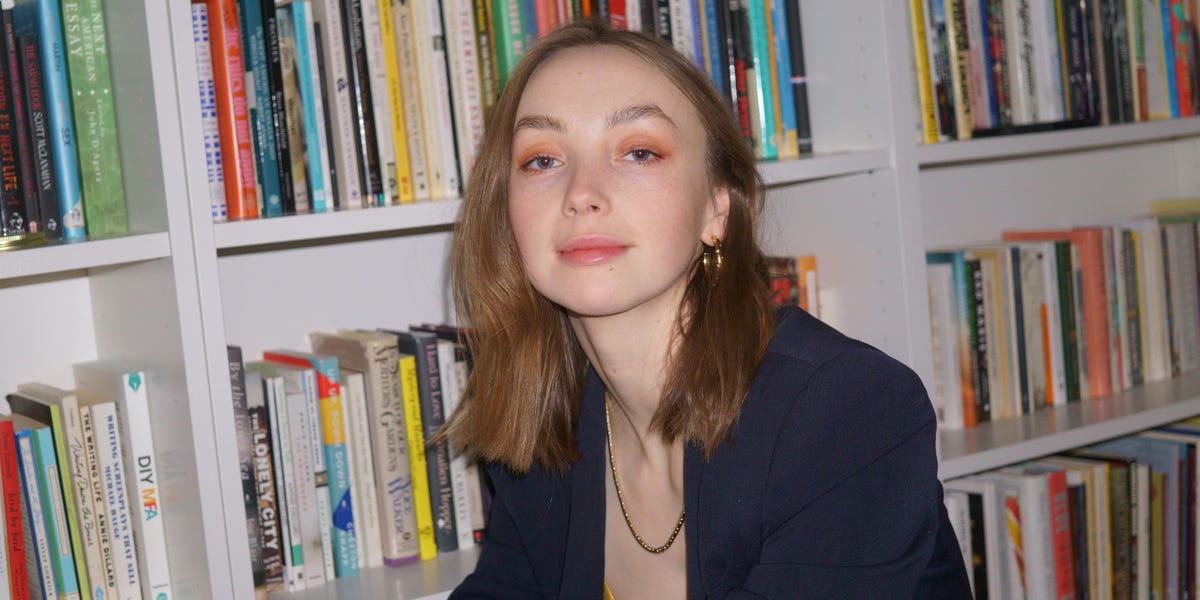 "I am here. I am capable. I am wealthy."
So goes the benediction at the start of every Factora Wealth Circle meeting, held over Zoom since the pandemic but headquartered in Austin. Factora, a women-led company that teaches personal finance in a tangible way, hosts Wealth Circle, a live, online course and community, for 12 weeks, twice a year. Sessions meet every other week on Wednesday nights, with homework in between.
I decided to attend earlier this year after a fellow writer from grad school tipped me off to the program. Now, a month out from my "graduation," my net worth has increased 29% from when I enrolled.
I sit with my camera on, mic muted, amongst hundreds of other women. Our expressions range from fascination to exhaustion to epiphany. That's just how it goes when personal finance is the topic du jour.
Our host, Allegra Moet Brantly, Factora's founder and CEO, finishes the benediction with a bright smile and eager eyes. Looking around the Zoom room, it's fascinating to consider what brought us all here, to a sort of financial confidence bootcamp for women. As Moet Brantly begins, I pull out my notebook and text my partner to bring me a bar of chocolate as the words "compound interest" in deep burgundy flicker onto the screen. It's going to be a long night.
"It's dangerous to find ourselves on auto-pilot," cautioned Moet Brantly as slides in our third session demonstrated timeless financial principles, like paying yourself first and putting an end to trading time for money. The course also suggested repurposing mindless spending as investing, emphasizing increasing one's investment rate instead of stressing over the small stuff.
Over the course of the class, I increased my own savings rate from a very auto-pilot-esque 10% to something closer to 30%. The trick for me? Labeling buckets in my high-yield savings account with short-to-mid-term goals. It turns out, when I can see my money's redirection from Net-a-Porter to a house fund, it feels more satisfying.
Twice during each Wealth Circle, the group was split into random breakout rooms. Here, with little to no context beyond the rectangles on our screens, we shared real numbers, without shame. In one breakout session, we shared our net worths, numbers ranging from the negatives to upwards of a million. Then, we shared our net worth goals. I went first, apprehensive to speak a number higher than I'd ever imagined possible. I watched as the entire group smiled back, nodding, and then proceeded to each offer a number higher than my own. There was something coven-like and moving to feel a group of women encourage me to dream bigger.
But Factora's not built on dreaming. It's grounded in straightforward, if not simple, investing principles, like focusing on time in the market over timing the market. The conversation around assets highlighted just how personal things can get in the world of personal finance. As a 26-year-old in Brooklyn, owning property has always been a pipe dream, at best. A sound investment, to me, was a great pair of walking shoes and an unlimited subway card. Hearing women older than me, during breakout groups and as examples during lectures, inspired me to bring a level of creativity to accumulate assets. Sure, buying my apartment might not be my next step, but it was freeing to imagine what might be.
"Money creates opportunity. When you have more money, you'll have more money and decision-making," said Moet Brantly during our fourth session on real estate investments. Instead of investing in a home, I took the time to set aside an emergency fund with six months of living expenses. Was it a "sexy" investing move with massive payoff or worthy of bragging about at brunch? No, but it was a way of empowering myself toward decision-making from a place of security and stability.
The changes I've made thanks to Wealth Circle haven't been drastic or dramatic. They've been small-scale shifts in the way I think about money, which is a tool toward greater freedom and more choice in the way I live my life.
By the last time we recited the benediction, I found myself believing the three sentences I spoke: "I am here. I am capable. I am wealthy." Even though it was 8 PM in New York City, I was there. Thanks to my recent hiring of a CPA to sort out my freelancing taxes, I was capable. And because of my newfound confidence in investing, I was wealthy.
Disclosure: This post may highlight financial products and services that can help you make smarter decisions with your money. We do not give investment advice or encourage you to adopt a certain investment strategy. What you decide to do with your money is up to you. If you take action based on one of our recommendations, we get a small share of the revenue from our commerce partners. This does not influence whether we feature a financial product or service. We operate independently from our advertising sales team. Read our editorial standards.
Rueda Empire signs $3.7 million deal to further its music career
Three albums and 3.7 million dollars are the basis of the agreement signed in Los Angeles on May 4 to boost Rueda Empire's musical career. Following the success of the urban artist's second album, Inefable, this new contract ensures the production and distribution of the artist's material for the next three years.
It was with great joy that the artist signed this agreement on the eve of the Mexican Heritage holiday, which was a very symbolic moment for him. He assures that doing so on this date is a good omen for his musical career.
Rueda Empire will release his next album this summer, in which he has been working for months in collaboration with Nahuel Lion, from the Canary Islands. On this album, the artists fuse Latin rhythms with urban music such as trap and reggaeton.
The interpreter of "Tú no sabes de eso", "Quédate", "Solo amigos", "Cómo me curo", among other songs, continues to reap success in his musical career and hopes to continue making his audience dance with good music, contagious rhythms and modern melodies.
To stay up to date with everything that happens in Rueda Empire's career subscribe to his YouTube channel where he makes all his releases. You can also find him on Spotify and Instagram as @rueda_empire.
Opinion | Virginia uses tax money in wrong way to lure Washington Commanders stadium – The Washington Post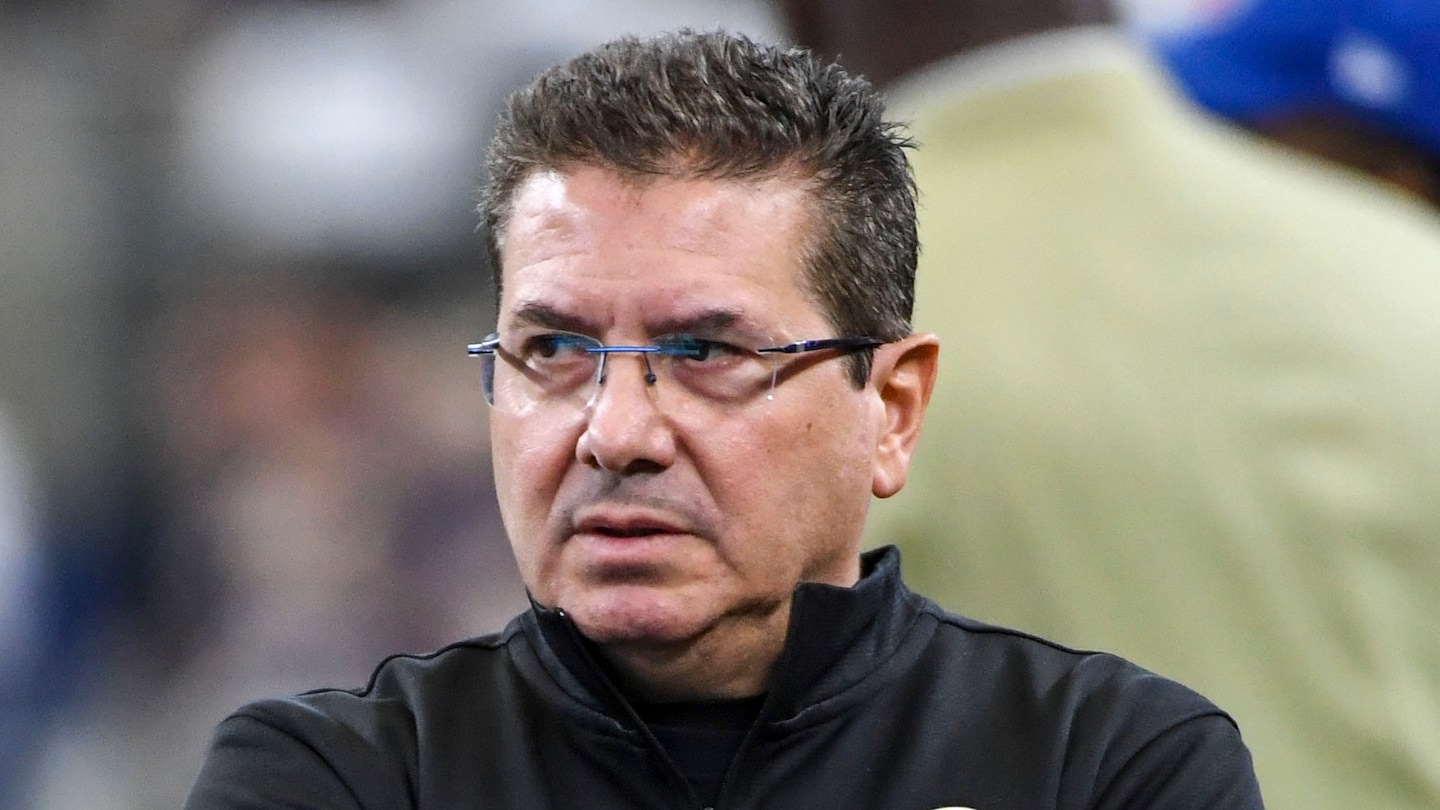 Localities in the D.C. area are jockeying to land the new stadium planned by the Washington Commanders. But there are a right way and a wrong way to deploy taxpayer dollars in pursuit of it. Maryland is going about it the right way. Virginia is not. The jury is out on the District of Columbia.
Maryland Gov. Larry Hogan, a Republican, made clear that the state would offer no money to help billionaire Daniel Snyder build a stadium to replace Landover's FedEx Field, which the Commanders plan to vacate in 2027. He got no pushback from lawmakers in Annapolis, who passed a bill authorizing up to $400 million in borrowing — not for a new stadium but to tear down FedEx Field and, more to the point, kick-start a shiny new development in the wasteland nearby. That would help avoid an economic body blow to the local economy should the Commanders leave, and help transform nearby Largo into a plausible downtown for the surrounding locality, Prince George's County. It would get a $16 million amphitheater, civic plaza, public market, library and other amenities near Metro's eastern terminus for the Blue and Silver lines.
That's a smart way for Maryland to tell the Commanders: Hey, we'll be happy if the team stays put — and we're willing to upgrade the neighborhood — but we're not in the business of building stadiums for billionaires who can afford it on their own. What's more, another National Football League team, the Los Angeles Rams, just won a Super Bowl at SoFi Stadium, their home field, which owner Stan Kroenke built with $5 billion in private funds. If the Rams owner can make do without milking taxpayers, so can Mr. Snyder.
Unfortunately, that lesson seems lost on Virginia. Although no deal has been finalized by state lawmakers in Richmond, they seem prepared to kick in as much as $350 million in state tax revenue for a new stadium for the Commanders. That's a good deal for Mr. Snyder but not for Virginians.
Granted, it's much less than the $1 billion in taxes the state originally seemed willing to earmark for the team. Granted, too, Virginia is the most populous state in the nation without a big-league sports franchise; it might be suffering from a case of franchise envy as it gazes across its borders at North Carolina, Tennessee, Maryland and D.C., all of which have plenty. But that is no excuse for profligacy in service to a very rich man.
D.C., for its part, isn't really in a position to compete for the moment — the federal government owns the only plausible location for a new arena, at the current site of RFK Stadium, and Congress doesn't look ready to pass legislation to sell it to the city.
Congress's reluctance is rooted at least partly in justified concerns about Mr. Snyder, the Commanders and the team's culture, which have been the subject of investigations into sexual harassment and, most recently, financial impropriety over allegations that the team hid and withheld revenue-sharing funds from the NFL. Those probes should serve as a warning: Mr. Snyder and his team are not worthy of public money.
Editorials represent the views of The Washington Post as an institution, as determined through debate among members of the Editorial Board, based in the Opinions section and separate from the newsroom.
Members of the Editorial Board and areas of focus: Deputy Editorial Page Editor Karen Tumulty; Deputy Editorial Page Editor Ruth Marcus; Associate Editorial Page Editor Jo-Ann Armao (education, D.C. affairs); Jonathan Capehart (national politics); Lee Hockstader (immigration; issues affecting Virginia and Maryland); David E. Hoffman (global public health); Charles Lane (foreign affairs, national security, international economics); Heather Long (economics); Molly Roberts (technology and society); and Stephen Stromberg (elections, the White House, Congress, legal affairs, energy, the environment, health care).
Opinion•
Opinion•
Opinion•