The Manhattan Real Estate Market May Be At An Inflection Point: Watch These Categories – Forbes
As Manhattan real estate begins the fall busy season, time will tell if this recovery cycle has … [+] enough buyers in reserve to keep progressing or if a pause is in the works.
As Manhattan real estate enters the fall busy season, it bears asking: What does the market look like today, and where is it headed? After recovery from the pandemic lows last year, the market appears poised for further gains. There are four primary points that we can look at that suggest Manhattan may be at an inflection point: Inventory, demand, market "feel," and price action.
From November 2020 through August 2021, Manhattan experienced a sustained net deficit of new inventory when considering contracts signed and listings removed from the market. The fresh wave of listings that hit the market post-Labor Day should reverse this squeeze temporarily. However, with demand remaining at elevated levels, any reversal may be temporary. Today's buyers may have a window of opportunity to find and negotiate on a home before the next wave of contract action hits in early October.
Net Negative | New supply still under pressure despite surge of fresh listings.
Busy seasons in real estate begin with sellers and end with buyers — new listings come on the market, and several weeks later, signed contracts take them off.
As the first month of the busy fall season, September usually sees high listing activity but low contract activity because buyers have not had enough time to get deals done. As a result, the pending sales number for September tends to hover between 2,000 and 3,000 units. However, September 2021 showed over 4,500 units in contract, clearly demonstrating how far above historical norms recent deal volume has been, and hinting that activity will remain at elevated levels toward the end of the year.
September to Remember | Pending sales at the end of summer since 2011
A look at the ratio of pending sales to active listings quantifies how the market "feels," and provides a window into the market's pulse.
As the ratio rises, sellers gain leverage, and as it falls, buyers gain leverage. This real-time gauge is separate from price action, which usually takes several months to fully manifest. The chart below illustrates what the Manhattan real estate market felt like since it reached its peak in mid-2015. Notice how the leverage slowly and steadily shifted from sellers to buyers culminating in a deep buyer's market during the COVID-19 pandemic lockdown, and then quickly reverted to a strong seller's market in 2021 as demand began eclipsing supply. Even though it's still a seller's market, the post-Labor Day influx of listings pushed the ratio down in September, suggesting that buyers have more leverage now than the last several months.
Manhattan Market Pulse | Demand-to-supply ratio indicating leverage
Manhattan has vast spectrums of price points and property types, which makes tracking price action tricky. The old standby, median sales price, is a broad look across all sales and is more a function of the size and type of properties sold. Price per square foot yields a more linear view, but most of Manhattan's housing stock are co-ops with no verifiable data on apartment size.
On the other hand, condos offer a recorded and measurable unit size. Unfortunately, new development condo prices tend to skew far higher than average. Removing new developments from the mix leaves resale condo price per square foot as a more precise way of looking at market-wide price action, especially when measured by the month of contract signing.
In the chart below, the general price trend since 2003 is visible. The dashed lines represent pre-pandemic resistance and support levels, and roughly outline the channel Manhattan price action was trading in at that time. Notably, Manhattan prices have slowly fallen since 2015, and even dipped below the bottom support level, suggesting an oversold market. The recovery in activity has started to reverse this course, and, at present, the general price trend is back in its channel, albeit on the low-end. With demand remaining high in the near term, current price levels may appear as a relative value when viewed over the longer term. On the contrary, should market conditions deteriorate, the recently crossed support line may serve as resistance.
Resale Condo Price Per Square Foot | Monthly median by contract signed date
The Manhattan market is well into its recovery from the pandemic lows experienced during the middle of last year. A recent influx of new inventory has eased supply pressures. Still, with liquidity running at a very high level, an environment of lower supply may appear during the next active season. Prices should continue to trend upwards as the bounce off COVID lows continues, and the pipeline of signed deals over the frenetic summer months closes.
Sellers may be confused that prices are only back to 2019 levels while the market activity in the streets feels more like 2015 or 2016 levels, but the data is clear: We have only recovered 2020's "COVID discount." There is a way to go before prices start notching new highs.
As Manhattan real estate begins the fall busy season, time will tell if this recovery cycle has enough buyers in reserve to keep progressing or if a pause is in the works. Either way, today's buyers have more choice than they have had in several months, with prices seemingly headed higher.
Colorado Gov. Polis signs new batch of gun laws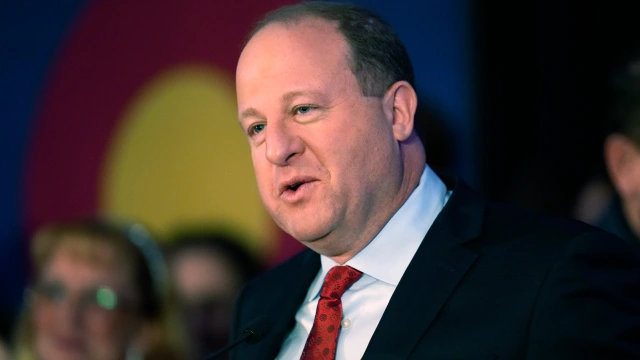 Colorado Gov. Jared Polis (D) signed a new batch of gun legislation into law on Friday, several months after a deadly mass shooting at an LGBTQ nightclub in Colorado Springs.
The laws establish a three-day waiting period to obtain a firearm, raise the minimum age to purchase firearms to 21, make it easier to sue gun manufacturers and expand the state's red flag law.
"Coloradans deserve to be safe in our communities, in our schools, our grocery stores, nightclubs and everywhere in between," Polis said at the bill signing, according to The Colorado Sun.
Politics & Inclusion dinner a night to celebrate journalists of color
Pro-DeSantis PAC positions Florida governor as successor to Trump
Five people were killed and 17 were injured in November when a 22-year-old gunman opened fire at Club Q, an LGBTQ nightclub in Colorado Springs.
A proposed assault weapons ban failed to make it to the governor's desk alongside the other gun control legislation after the House Judiciary Committee voted last week to postpone consideration of the bill indefinitely.
However, legislation to ban the sale and manufacture of so-called "ghost guns," or unserialized firearms, remains under consideration in the Colorado state Senate.
2 Cases Filed Against Wrestling Body Chief, 1 Of Them For Harassing Minor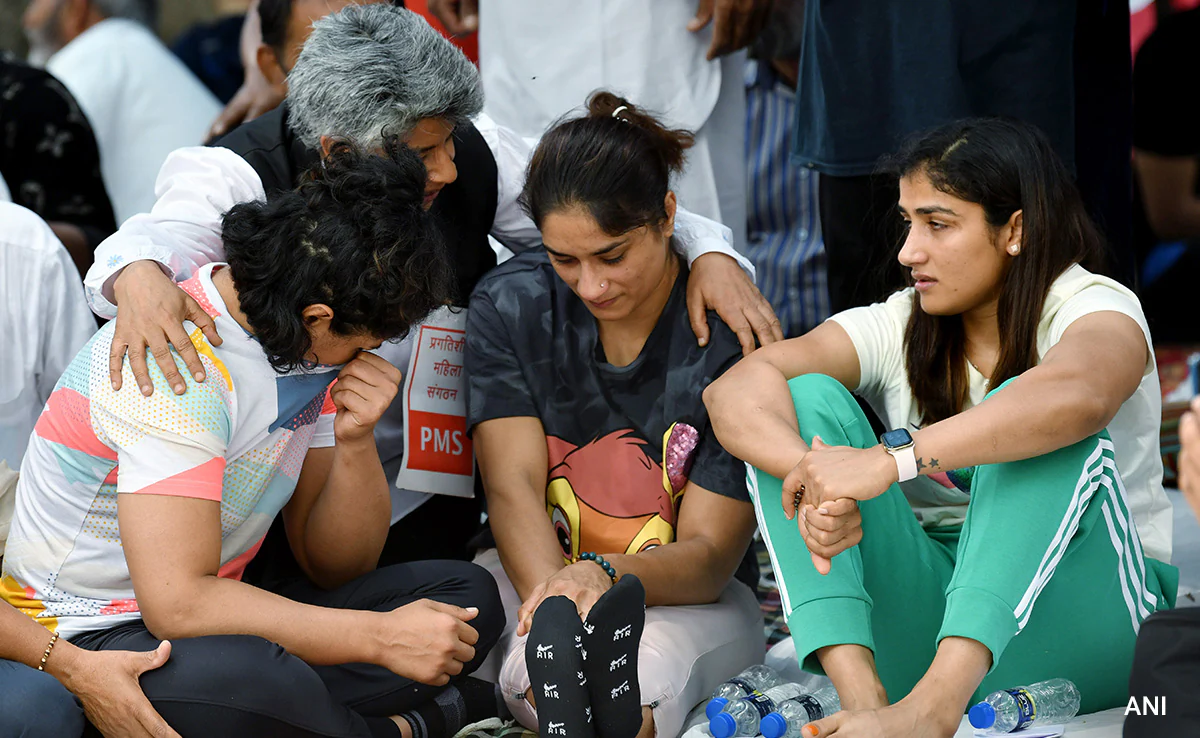 he Delhi Police, which functions under Amit Shah's Home Ministry, filed the two first information reports (FIRs) hours after the Supreme Court ordered them to do so.
The Delhi Police have filed two cases against Wrestling Federation of India (WFI) chief Brij Bhushan Sharan Singh after the country's top wrestlers made allegations of sexual harassment against him.
The Delhi Police, which functions under Amit Shah's Home Ministry, filed the two first information reports (FIRs) hours after the Supreme Court ordered them to do so, amid protests at Delhi's Jantar Mantar by wrestlers including Bajrang Punia, Sakshi Malik and Vinesh Phogat.
One of the FIRs is over a complaint of sexual harassment by a minor, filed under the stringent Protection of Children from Sexual Offences (POCSO) Act, which gives no scope for bail.
The Delhi Police will pursue the case actively, sources said.
Mr Singh, who is also a BJP MP, welcomed the Supreme Court's order to file the police case into allegations of sexual harassment against him.
Mr Singh told reporters the wrestlers should have waited for the report of a committee that was tasked to look into the matter before they decided to sit on a protest in Delhi's Jantar Mantar.
«I am happy with the judiciary's decision. The Delhi Police will investigate the allegations and I am ready to cooperate with them in every possible way. No one is bigger than the judiciary in this country. The order has come to file an FIR (first information report). The government had also said it had no objection to filing an FIR. I am not larger than the Supreme Court. I welcome the order,» Mr Singh told reporters.
Two Young Roommates Are Building An Artificial Intelligence Real Estate Empire – Forbes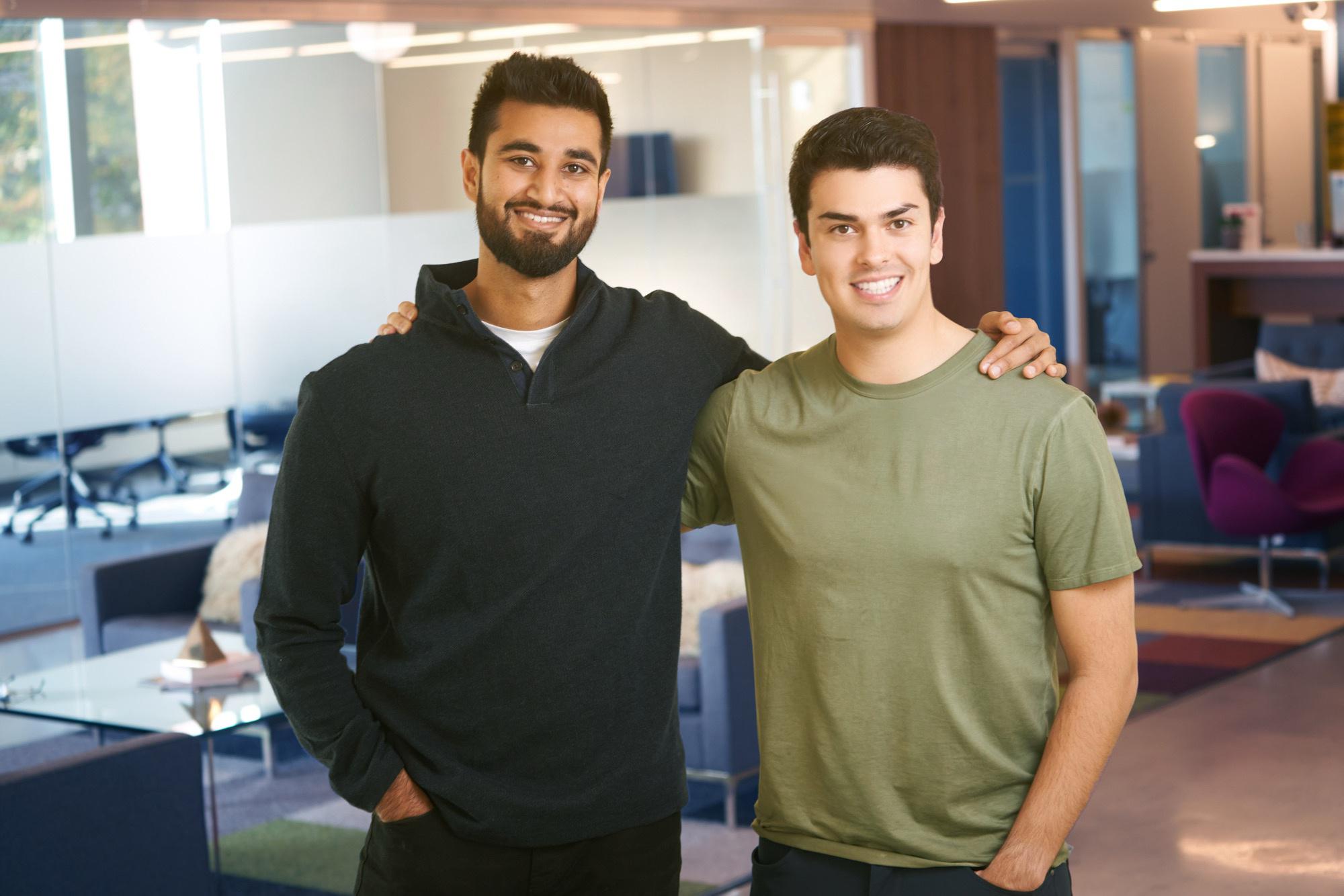 Zuma Cofounders Shiv Gettu and Kendrick Bradley
For many years, people dreaded the emergence of artificial intelligence and new technologies. Those who grew up before the iPhone and internet felt that their jobs would be put into jeopardy.
The pandemic made even the most fervent Luddites change their attitude toward robotics, AI and technology. While sheltering at home, riding out the Covid-19 outbreak, they turned to online shopping on Amazon, ordering food deliveries via DoorDash and having others shop for food with the Instacart app. If a person needed to venture outside, and didn't want to risk going on public transportation, they requested an Uber or Lyft car.
Now that we've become accustomed and dependent upon tech platforms for most of our activities, we don't want to turn back. There is nearly an app for all aspects of our lives. Instant information and results are what we want.
Just as there is an Uber app, a driver is needed—at least until we have autonomous driverless cars. In many industries, AI will start the process and a person will be around to help. Car salespersons, real estate agents and clerks at department stores will supplement the initial interaction between AI and the customer.
If you think about it, most any sector can offer a better experience with the introduction of technology. Real estate is a great example of how AI, chatbots and tech can make the renting of an apartment a better experience. If you've rented before, you know how irritating it can be.
Two young entrepreneurs, Shiv Gettu and Kendrick Bradley, saw a need in the real estate rental market. Bradley left his engineering job to work at a property management company to learn the space, as a leasing agent. He noticed that there was a lack of technologies to support real estate sales teams. Roommates, Gettu and Bradley, while both working full-time jobs, set out to build a hospitality property company. It grew to $2 million in revenue in nine months.
However, when Covid-19 hit in 2020, Gettu and Bradley's company had long-term lease commitments, and with business and leisure travel at a standstill, were running out of runway and needed to get their properties leased. The cofounders quickly turned the company into a virtual leasing office powered by AI to automate the conversion process, and that grew to become Zuma, launching today with a $6.7 million seed round in funding led by Andreessen Horowitz.
Their idea is to change the way apartments are rented. If you've ever shopped for a new apartment, you may have run into a hardened, tough-talking real estate agent. They  schlep you around to apartments that are "amazing, beautiful and priced at a bargain price." When you actually see the property, you think a mistake was made, since they're not amazing, beautiful nor a bargain. After being shown five more apartments, you call it quits, as you've lost trust in the agent's judgement and feel pushed into something you don't want.
The next outing, you're supposed to meet the building's property manager, who can't be found. An hour later, you spot him fixing something on the premises and gruffly orders you to follow him to see the apartment. His phone keeps ringing with tenants calling. You politely leave, and he doesn't notice or seem to care.
The Zuma app
Consider how different this would be if the process was started online. You can send a text inquiring about an apartment listing. The AI will send a blueprint, the rental prices, amount of money required for deposit and the their terms of the lease. The texts can offer rich graphics, photos and videos highlighting the place. This could all be done from the comfort of your home. It's less running around and a more productive use of time.
Automation also benefits the property owners. Consider a multifamily building with a property manager. If there is an interested renter who wants to make a quick decision, but it's a night or weekend, this lead will go unanswered. The prospect will go elsewhere.
Zuma's dynamic AI platform automates lead qualifications, engagement, follow-ups,  demo and appointment scheduling. The platform, called Kelsey, is an "AI-powered sales assistant that answers complex questions in minutes, to qualify, nurture and convert leads to customers."
"Kelsey understands which conversation tone, architecture and patterns are most successful at converting leads to sales, and converses with all inbound leads via text message within minutes to keep prospects engaged." A human will step in to supplement Kelsey.
Connie Chan, general partner at lead investor Andreessen Horowitz, said, "Zuma's blend between human support and AI creates a magical conversation experience for prospective customers that drastically increases conversion."
The guys are working toward growing their business in the multifamily and related real estate sector. Ultimately, they plan to use their concept to apply to other industries. It's amazing to see that the pandemic has created a boom in entrepreneurialism and shown how AI and tech, along with the human touch, can both improve the lives of people and build new innovative businesses.