Real Estate: What is the difference between a detached condo and a site condo?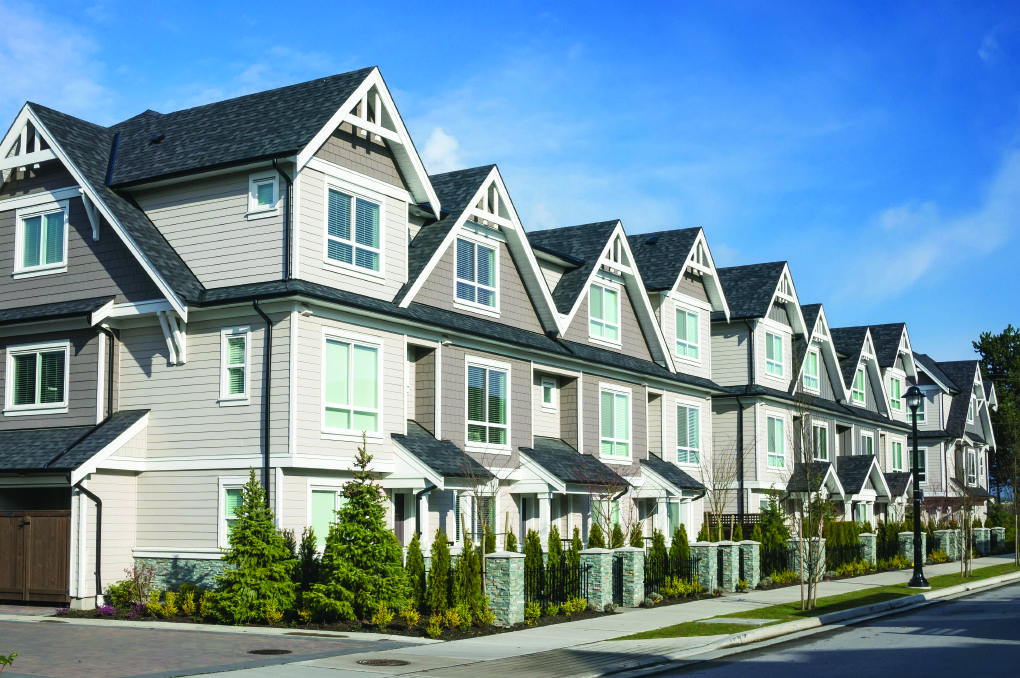 Q: My Dad passed away in January and my Mom passed many years ago. I need to sell their home. Dad had his hobbies and there is a lot of stuff besides the normal furniture, clothes etc… My husband and I still work full time jobs (not retired yet). With only limited time available to work at the house, it will take us a long time to go through everything and empty it out. This doesn't take into consideration anything that should be done to the house before putting it up for sale. I don't want to make a second career out of this. We need help; any suggestions?
A: This is a position that many find themselves in more often than you'd think. There may be items you want to keep, items that are keepsakes, valuable or collectable, items that are saleable and definitely items that belong in the trash. I can't speak for what other agents do, but I can tell you what I do for clients listing their inherited home with me. I first recommend taking out the things you or family members want, leaving what you don't want. I know reputable estate sale companies that will come in and organize a sale, but be aware that depending what you have, they may not be interested in doing an estate sale. Also, another stumbling block with estate sales is that it will cost you money to have all the items removed that did not sell at the estate sale. I have seen numerous times where a check has to be written out to the estate sales company because what sold did not cover the cost of removal.
I also have a thrift / resale store that will come in and empty out the house at no charge and sometimes pay you for some of the items. For the hobbyist who have model trains, model cars etc. I know reputable dealers who will come in and pay cash at a fair market price and remove those items so you don't have to. When it comes to possible repairs that need to be done before putting it on the market I have handymen, electricians, roofers etc… who have helped many of my clients that I can recommend. This approach prevents a lot of stress/anxiety.
It can also save you time and money; remember, a vacant house or condo can be a financial burden. You still have to pay property taxes, insurance, utilities, mortgage (if one exists) and possibly home owner's association dues. I have witnessed family members of deceased love ones taking 7-9 months or longer to go through things and organize their own garage sale to make $1,000 not realizing that the monthly overhead for taxes, insurance, monthly association fees and utilities was costing them $675 per month (they lost over $4,000).
Q: My wife and I are looking to sell our house and buy a condo. We are not clear as to the difference between a detached condo and a site condo. Are they the same thing?
A: Often Buyers buy this type of property and really don't know what they bought because no one explained it to them correctly. I have even witnessed builder's sales people explain it wrong. Here's the simple explanation. Detached condos look like houses; however, no land/lot goes with the property. Everything outside the walls of the condo is common area. Site condos look like houses and include the land/lot it sits on with the ownership of the condo.
Market Update: February's market update for Macomb County and Oakland County's housing market is as follows. In Macomb County prices were up by more than 8% and Oakland County prices were up by more than 9% for the month. Residential home/condo on market inventory was down again. Macomb County's on market inventory was down by more than 7% and Oakland County's on market inventory was down by almost 24%. Macomb County average days on market was 28 days and Oakland County average days on market was 30 days. Closed sales in Macomb County were down by almost 7% and closed sales in Oakland County were down by almost 13%. The closed sales are down as a direct result of the continued low inventory.
Demand still remains high. We are currently averaging around a one-month supply of homes for sale; a six-month supply is considered a balanced supply. (All comparisons are month to month, year to year.)
Sign up for email newsletters
We invite you to use our commenting platform to engage in insightful conversations about issues in our community. We reserve the right at all times to remove any information or materials that are unlawful, threatening, abusive, libelous, defamatory, obscene, vulgar, pornographic, profane, indecent or otherwise objectionable to us, and to disclose any information necessary to satisfy the law, regulation, or government request. We might permanently block any user who abuses these conditions.
Copyright © 2022 MediaNews Group
Two Young Roommates Are Building An Artificial Intelligence Real Estate Empire – Forbes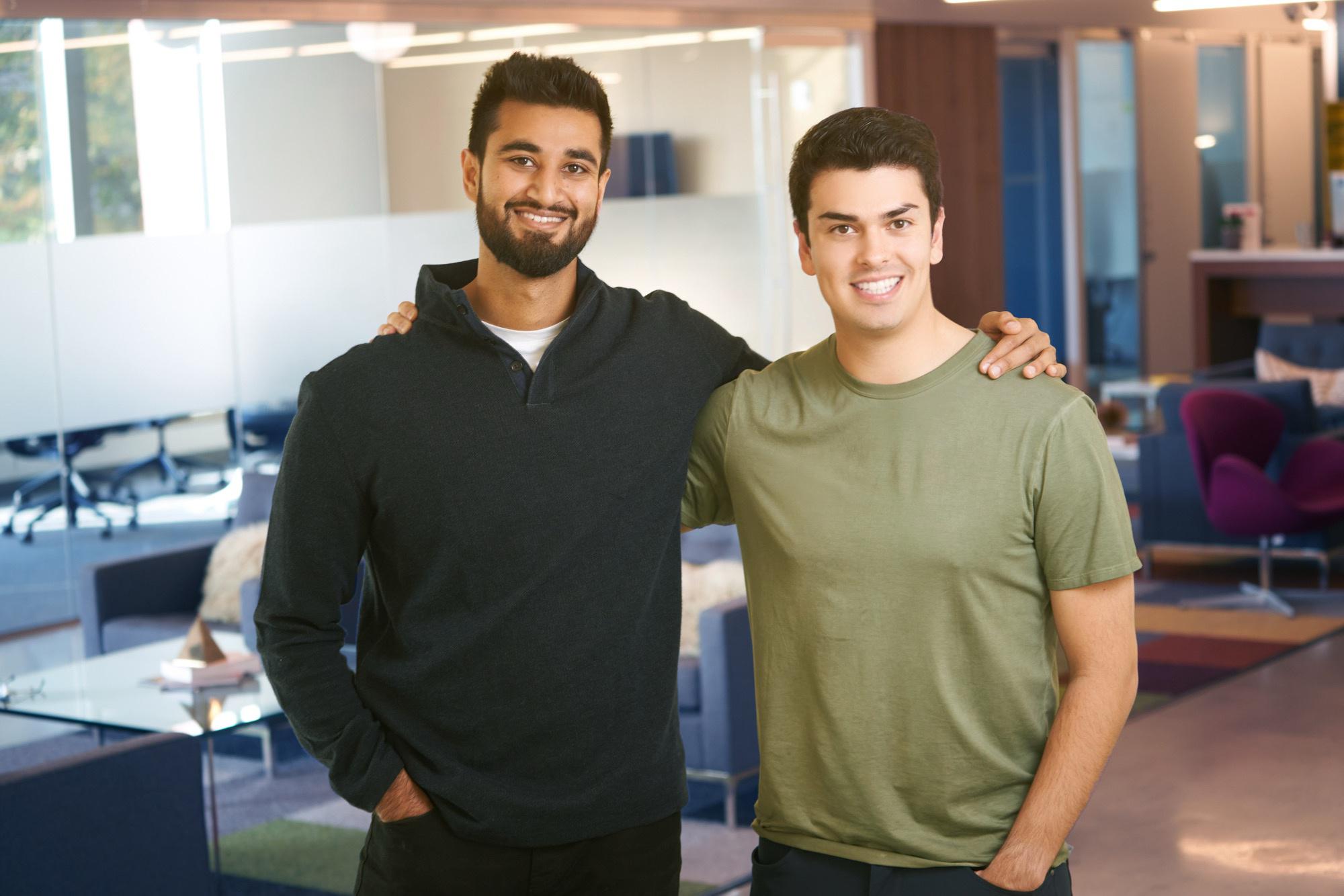 Zuma Cofounders Shiv Gettu and Kendrick Bradley
For many years, people dreaded the emergence of artificial intelligence and new technologies. Those who grew up before the iPhone and internet felt that their jobs would be put into jeopardy.
The pandemic made even the most fervent Luddites change their attitude toward robotics, AI and technology. While sheltering at home, riding out the Covid-19 outbreak, they turned to online shopping on Amazon, ordering food deliveries via DoorDash and having others shop for food with the Instacart app. If a person needed to venture outside, and didn't want to risk going on public transportation, they requested an Uber or Lyft car.
Now that we've become accustomed and dependent upon tech platforms for most of our activities, we don't want to turn back. There is nearly an app for all aspects of our lives. Instant information and results are what we want.
Just as there is an Uber app, a driver is needed—at least until we have autonomous driverless cars. In many industries, AI will start the process and a person will be around to help. Car salespersons, real estate agents and clerks at department stores will supplement the initial interaction between AI and the customer.
If you think about it, most any sector can offer a better experience with the introduction of technology. Real estate is a great example of how AI, chatbots and tech can make the renting of an apartment a better experience. If you've rented before, you know how irritating it can be.
Two young entrepreneurs, Shiv Gettu and Kendrick Bradley, saw a need in the real estate rental market. Bradley left his engineering job to work at a property management company to learn the space, as a leasing agent. He noticed that there was a lack of technologies to support real estate sales teams. Roommates, Gettu and Bradley, while both working full-time jobs, set out to build a hospitality property company. It grew to $2 million in revenue in nine months.
However, when Covid-19 hit in 2020, Gettu and Bradley's company had long-term lease commitments, and with business and leisure travel at a standstill, were running out of runway and needed to get their properties leased. The cofounders quickly turned the company into a virtual leasing office powered by AI to automate the conversion process, and that grew to become Zuma, launching today with a $6.7 million seed round in funding led by Andreessen Horowitz.
Their idea is to change the way apartments are rented. If you've ever shopped for a new apartment, you may have run into a hardened, tough-talking real estate agent. They  schlep you around to apartments that are "amazing, beautiful and priced at a bargain price." When you actually see the property, you think a mistake was made, since they're not amazing, beautiful nor a bargain. After being shown five more apartments, you call it quits, as you've lost trust in the agent's judgement and feel pushed into something you don't want.
The next outing, you're supposed to meet the building's property manager, who can't be found. An hour later, you spot him fixing something on the premises and gruffly orders you to follow him to see the apartment. His phone keeps ringing with tenants calling. You politely leave, and he doesn't notice or seem to care.
The Zuma app
Consider how different this would be if the process was started online. You can send a text inquiring about an apartment listing. The AI will send a blueprint, the rental prices, amount of money required for deposit and the their terms of the lease. The texts can offer rich graphics, photos and videos highlighting the place. This could all be done from the comfort of your home. It's less running around and a more productive use of time.
Automation also benefits the property owners. Consider a multifamily building with a property manager. If there is an interested renter who wants to make a quick decision, but it's a night or weekend, this lead will go unanswered. The prospect will go elsewhere.
Zuma's dynamic AI platform automates lead qualifications, engagement, follow-ups,  demo and appointment scheduling. The platform, called Kelsey, is an "AI-powered sales assistant that answers complex questions in minutes, to qualify, nurture and convert leads to customers."
"Kelsey understands which conversation tone, architecture and patterns are most successful at converting leads to sales, and converses with all inbound leads via text message within minutes to keep prospects engaged." A human will step in to supplement Kelsey.
Connie Chan, general partner at lead investor Andreessen Horowitz, said, "Zuma's blend between human support and AI creates a magical conversation experience for prospective customers that drastically increases conversion."
The guys are working toward growing their business in the multifamily and related real estate sector. Ultimately, they plan to use their concept to apply to other industries. It's amazing to see that the pandemic has created a boom in entrepreneurialism and shown how AI and tech, along with the human touch, can both improve the lives of people and build new innovative businesses.
30 Israelis make Forbes 2022 billionaires list, led by Miriam Adelson
Luke Tress is an editor and a reporter in New York for The Times of Israel.
Thirty Israelis were listed on the Forbes 2022 billionaires list released on Wednesday, including tech entrepreneurs, shipping magnates and a Hollywood producer embroiled in Benjamin Netanyahu's corruption trial.
The highest-ranked Israeli was Miriam Adelson, listed as the 50th-richest person in the world with a net worth of $27.5 billion.
Adelson is from Israel, but Forbes placed her in the US in its annual ranking, since she holds American citizenship and lives in Las Vegas.
Adelson debuted on the list in 2021 after her husband, casino mogul Sheldon Adelson, died early in the year. He was a mega-donor to the Republican party and the publisher of Israel Hayom.
Miriam Adelson inherited most of her late husband's fortune and became the wealthiest new billionaire in the world last year, placing 24th on the Forbest list. She lost around $360 million in the past year.
Eyal Ofer, the head of Ofer Global Holdings, was the wealthiest person in Israel on the list, in 117th place with a fortune of $15.4 billion derived from assets in the real estate and shipping industries.
His brother, Idan Ofer, is the next richest Israeli, in 188th place with $10.5 billion from shipping and energy interests.
The two are the sons of Israeli shipping tycoon Sammy Ofer, who was once Israel's richest man.
Brothers Dmitri and Igor Bukhman, owners of the gaming company Playrix, were ranked 275th with $8.1 billion.
Arnon Milchan, an Israeli Hollywood film producer and a key witness in Netanayahu's trial, was the 851st richest person with $3.5 billion.
Adam Neumann, the founder of WeWork, was ranked 2,076th with $1.4 billion. He resigned from WeWork in 2019 after the company's disastrous IPO attempt, which was partly blamed on his management. That year, he had $4.1 billion.
Roman Abramovich, a Russian who holds Israeli citizenship and had been touted as the richest Israeli, was in 350th place with an estimated net worth of $6.9 billion, down from $14.5 billion last year. He was ranked among 83 Russians on the list.
Forbes said 34 Russians dropped off the billionaires list following the Russian invasion of Ukraine, the biggest drop of any country except China, which lost 87 billionaires due to a government tech crackdown.
Abramovich has been sanctioned by the European Union and the United Kingdom, but not the US.
The world's richest person was Elon Musk, the founder of Tesla and SpaceX, with $219 billion, followed by Amazon's Jeff Bezos, with $171 billion.
American tech giants Bill Gates, Larry Page, Sergey Brin, Larry Ellison and Steve Ballmer, as well as US investor Warren Buffet, were also in the top 10.
The Jewish former New York City mayor Michael Bloomberg was 12th, with $82 billion, and Facebook's Mark Zuckerberg was 15th with $67 billion, down sharply from a year earlier.
Former US president Donald Trump was ranked 1,012 with $3 billion.
Josh Kushner, brother of Jared Kushner, became the first of his family on the list with a net worth of $2 billion from venture capital investments.
There were 2,668 billionaires in the world, 87 fewer than last year, worth a total of $12.7 trillion, Forbes said.
A total of 236 new billionaires were added to the list, including pop star Rihanna and director Peter Jackson, and 329 people fell off the list. The US had the most total entrants, with 735, followed by China, with 607.
The world's billionaires overall lost $400 billion dollars in the past year.
France's Francoise Bettencourt Meyers, heiress to the L'Oreal beauty company, was the world's richest women, listed with her family at 14th place, alongside 327 other women on the list.
The richest self-made woman was China's Fan Hongwei, who heads chemical supply company Hengli Petrochemical, who was in 88th place with with $18.2 billion.
Israel is now a far more prominent player on the world stage than its size suggests. As The Times of Israel's Diplomatic Correspondent, I'm well aware that Israel's security, strategy and national interests are always scrutinized and have serious implications.
It takes balance, determination, and knowledge to accurately convey Israel's story, and I come to work every day aiming to do so fully.
Financial support from readers like you allows me to travel to witness both war (I just returned from reporting in Ukraine) and the signing of historic agreements. And it enables The Times of Israel to remain the place readers across the globe turn to for accurate news about Israel's relationship with the world.
If it's important to you that independent, fact-based coverage of Israel's role in the world exists and thrives, I urge you to support our work. Will you join The Times of Israel Community today?
Thank you,
Lazar Berman, Diplomatic Correspondent
We're really pleased that you've read X Times of Israel articles in the past month.
That's why we started the Times of Israel ten years ago – to provide discerning readers like you with must-read coverage of Israel and the Jewish world.
So now we have a request. Unlike other news outlets, we haven't put up a paywall. But as the journalism we do is costly, we invite readers for whom The Times of Israel has become important to help support our work by joining The Times of Israel Community.
For as little as $6 a month you can help support our quality journalism while enjoying The Times of Israel AD-FREE, as well as accessing exclusive content available only to Times of
Startups Are Looking To Fractionalize Real Estate Assets, But Should They? – Forbes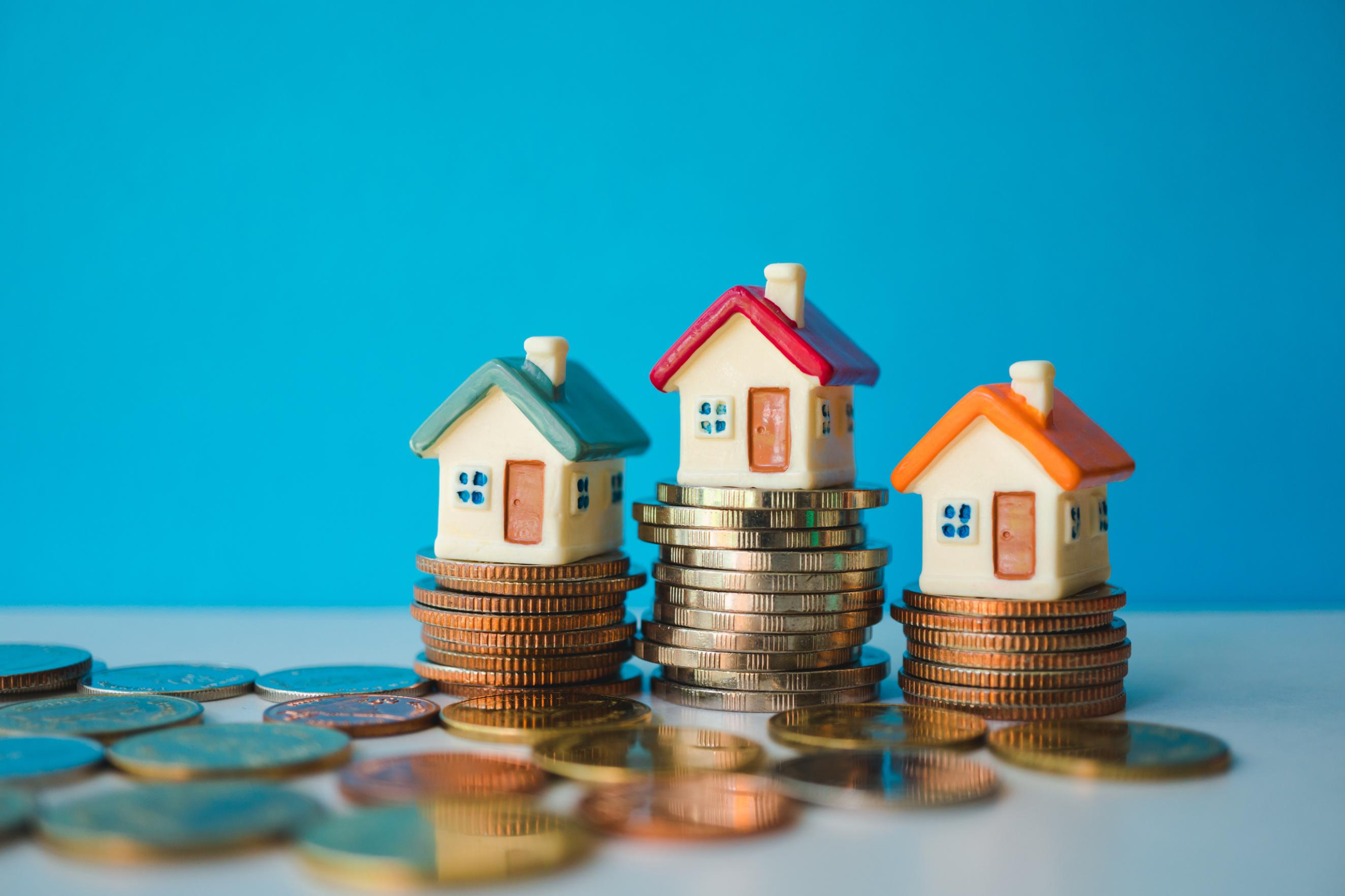 Startups are looking to fractionalize real estate assets to lower the barrier to entry in the … [+] industry.
Investing in commercial real estate or vacation rental properties can be a consistent source of passive income and returns, not to mention growth and the potential liquidity you don't get with owning your home. Yet the price of entry is often prohibitive to all but those who already have wealth. This was the puzzle Drew Sterrett wanted to solve in 2017, when he worked as an analyst at asset manager Tungsten Partners, focused on real estate. He spent all day looking at the potential investment returns as he poured over the numbers and helped the firm structure deals. He wanted in.
Sterrett believed he had the background needed to be successful. What he didn't have was the capital required for a retail investor like him to get involved in the way he wanted. "Real estate is one of the largest wealth creators in the world, but it's really been held off for the less than 1%, the 0.1% [of people], to invest side by side with institutional investors," Sterrett tells Forbes One
If an asset was broken up, Sterrett realized, each tranche could be priced low enough to eliminate the financial hurdle, just like stock ownership. He cofounded LEX to do that. The New York-based startup acts as a securities broker to help existing owners of commercial buildings hold a public offering of shares for accredited and nonaccredited investors to buy and trade on LEX's marketplace. "We are removing the cost of entry and many, or all, of the limitations," he says. "We are now bringing [real estate investing] to the many and allowing them to gain access to a market they never thought they would be able to."
LEX isn't alone. The company joins a growing number of startups capitalizing on the concept of fractionalizing real estate assets. Each has its own strategy. Miami-based Here offers a marketplace of stakes into existing vacation rental properties. And Toronto-based Vesta Equity allows homeowners to tokenize and sell portions of their ownership as NFTs. Yet all claim the same mission of opening up the asset class to allow more access to its potential riches, and have the fees to create a great balance sheet. Market insiders and investors however, aren't sure this strategy is the best idea for the market or the underlying users.
Clelia Warburg Peters, a longtime proptech investor and managing partner of Era Ventures questions whether the average investor is really prepared to tackle the nuances of the real estate asset class. She also wonders what problem these companies are really solving, as retail investors already have the ability to invest in real estate through real estate investment trusts (REITs) and many don't. "The level of education in the public even around holding REITs is pretty low," she tells Forbes. "This is literally exposure to a direct asset or a pooled vehicle of private assets, there is both education needed and risk."
Market analysts, meanwhile, find this a dubious strategy in current market conditions. The pandemic-driven frenzy which drove up demand and lowered mortgage prices has started to cool, points out Gay Cororaton, a senior economist at the National Association of Realtors, who expects this to continue.  If home ownership becomes more affordable, some potential customers may choose to purchase a full property, rather than invest in real estate assets. What's more, fear around investors not knowing what to do may be overblown though, she adds. Mom and pop landlords maintain a lionshare of residential assets and many didn't come to the industry with a real estate background.
On the commercial side, L.D. Salmanson, the CEO of real estate data and analytics startup Cherre, says it all depends on the asset. Warehouses and other industrial buildings including data centers have seen continued strong performance, he tells Forbes.  But assets like retail and office buildings are just too up in the air right now to be a solid investment strategy. "Office is not doing well right now, it's an open question whether that's temporary or long term," Salmanson says. "I can make the argument both ways."
Yet the founders of both LEX and Here suggest their offerings aren't any riskier than, say, downloading Robinhood and pouring money into stocks with no guidance, or backing early-stage startups on crowdfunding sites. Plus, the users of these startups aren't stuck with the physical asset at the end of the day.
Here looks to avoid some of the risk by performing robust due diligence on the investment options on its platform,  founder Corey Ashton Walters tells Forbes.  While future performance isn't guaranteed, the startup lists only existing vacation rentals that already produce 10% to 20% yearly booking yields. "We want to keep the wheels on the bus," he says. "If an asset is doing well, they will continue to do well. Instead of one owner, there are hundreds of owners."  All assets on LEX were already producing a stable cash flow, according to Sterrett.
There's also definitely a demand. When LEX officially launched in November, it had 10,000 potential members on its waiting list. And commercial property landlords are showing strong interest in working with the platform, too. Here launches this week with more than 20,000 members waiting to invest. Vesta Equity, currently only available only to accredited investors, plans to open its platform to nonaccredited investors within the next 12 months. Even before its February launch, Vesta Equity says it had hundreds on its waiting list and has since been approached by real estate developers interested in expanding Vesta's offering as well.
All three real estate investing startups offer a new slate of options to the market. For LEX and Here, it's opening a new avenue for retail investors looking to differentiate their assets. For Vesta Equity, cofounder Michael Carpentier says that the tokenized platform doesn't just provide a new opportunity for investors, it gives homeowners a new strategy to gain liquidity without having to move.
"Imagine if you had $100,000 of cash in your wallet, nice you've got that, but you can't use it, you have to borrow against it," he says about the current system.
While all these startups have users and venture backers, it's too early to see if their mission statements outweigh the risks.