Alumni Couple Supports Student Innovation – USC Viterbi | School of Engineering – USC Viterbi School of Engineering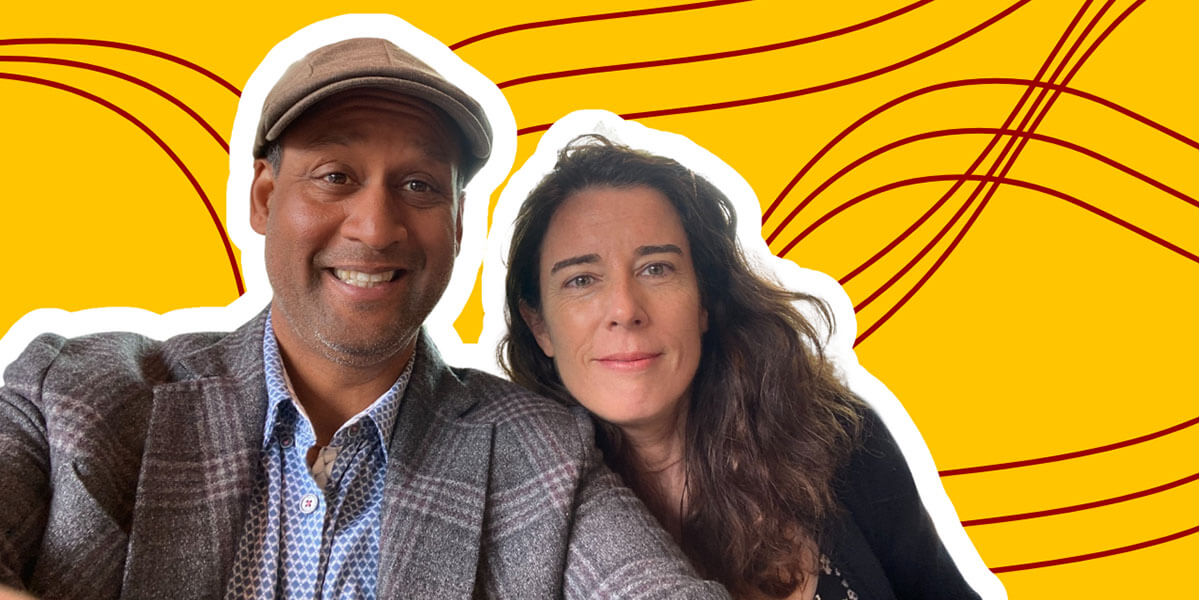 Santanu and Kelly Das, B.S. '95, B.S. '96 met at USC. Now they're kickstarting a CEE student innovation competition for a more sustainable Los Angeles
Santanu and Kelly Das, B.S. '95, B.S. '96 met while they were CEE students at USC Viterbi. They are now returning to USC to spark an innovation movement among students.
Santanu Das, B.S. '95, packed his bags and moved to Los Angeles to study at the USC Viterbi School of Engineering as a trustee scholar with a vague idea of what he would do with a degree in civil engineering.
"I was young and idealistic. My father was a structural engineer and I always found his work interesting but thought there was a faster way to do things using automation through computers. I wanted to advance infrastructure and give back to society," Das recalled.
During his freshman year, the L.A. riots broke out. Then, in 1994, the Northridge Earthquake devastated the city killing more than 60, injuring more than 9,000, and causing over $20 billion in damage.  These formative experiences in the City of Angels inspired Das to work on impactful projects like coming up with new computer simulations to improve the safety of structures.
The young idealist had moved from his native New Jersey  – a state whose entire population was the size of Los Angeles. His fondest memories are the adventures he had with the USC Chapter of the American Society of Civil Engineers (ASCE), building a concrete canoe for a competition in Hawaii.
It was also at ASCE that he met fellow CEE classmate and future wife, Kelly Das '96. The two went on to successful careers that defy expectations of what civil and environmental engineers do.
The couple will kickstart a student innovation competition at the Sonny Astani Department of Civil and Environmental Engineering that launches in the Fall 2022 semester.  The competition will be be focused on smart cities, smart infrastructure, equity and sustainability in Los Angeles. Kelly and Santanu envision students partnering with industry to come up with bold, innovative ideas of how we can make Los Angeles a more sustainable, smarter and equitable city to live in.
"USC is a fertile ground for great ideas," Santanu said. "And we can now build cooler things than a concrete canoe. We must connect the dots between industry and academia and society in a way that sparks innovation and entrepreneurship and takes engineering from the classroom to the street."
After graduating at the top of his class at USC Viterbi, Santanu was awarded a full graduate scholarship to the Massachusetts Institute of Technology where he earned his master's in civil engineering.
"We must connect the dots between industry and academia and society in a way that sparks innovation and entrepreneurship and takes engineering from the classroom to the street."
He cut his teeth in the world of finance before joining Research Engineers International in 1998 as a senior programmer, then eventually its president, transforming the world-renowned STAAD structural line of products into an open architecture platform where other applications could seamlessly integrate. He also opened new markets in Southeast Asia before the company was acquired by Bentley Systems – a world leader in developing the computer software used to build our roadways, bridges, and infrastructure. He is currently the chief acceleration officer at Bentley Systems, where he manages the corporate strategy for acquisitions, investments, and new startup businesses.
He also serves on the Sonny Astani Department's advisory board, and on the board of MATHCOUNTS, an organization dedicated to sparking a love for math in junior high students.
Kelly went on to earn her M.B.A from UCLA, then worked in tech consulting and management roles at IBM and Nissan. She is now the president of a real estate company and assists with fundraising and volunteer efforts at multiple charitable organizations. The Das couple is part of a generation of alumni that sought to break down silos. The two remember a time at USC when there wasn't much collaboration between engineering and other disciplines.
"Engineers have had this historical stigma of, you know, pocket protectors and calculators and doing hard math problems," he said. "Now we need to take those problem-solving skills and apply them to huge societal challenges."
That, according to Santanu, requires a spirit of spirit of innovation and understanding societal, economic, and environmental realties.
"Today we see disciplines like sociology, life sciences and engineering combined," added Kelly Das. "So we need people with technical backgrounds who also understand the basics of marketing and finance. And that is ultimately going to make for smarter engineers and smarter engineers build smarter cities."
More information on the student innovation competition will be announced in late June 2022.
Published on April 19th, 2022
Last updated on April 19th, 2022
Share This Story
Share this Post
The Return of the Viterbi Awards
April 12, 2021
After last year's postponement because of COVID-19, the 42nd annual event celebrated honorees General (retired) Ellen Pawlikowski, alumnus Juan Perez of UPS and Geena Davis.
How do you innovate inclusion?
November 10, 2020
HackSC, SHPE, NSBE, and Girls in Tech host USC's first ever Diversity & Inclusion Hackathon
AgriCulture Wins The Min Family Challenge
May 1, 2020
The USC Viterbi-led team aims to improve the diets and health of low-income, urban residents in unique contest pairing engineering and societal challenges

Visit UsContact Us
The Queen of Wigs and Social Media Tamika Gibson Gets Real About TikTok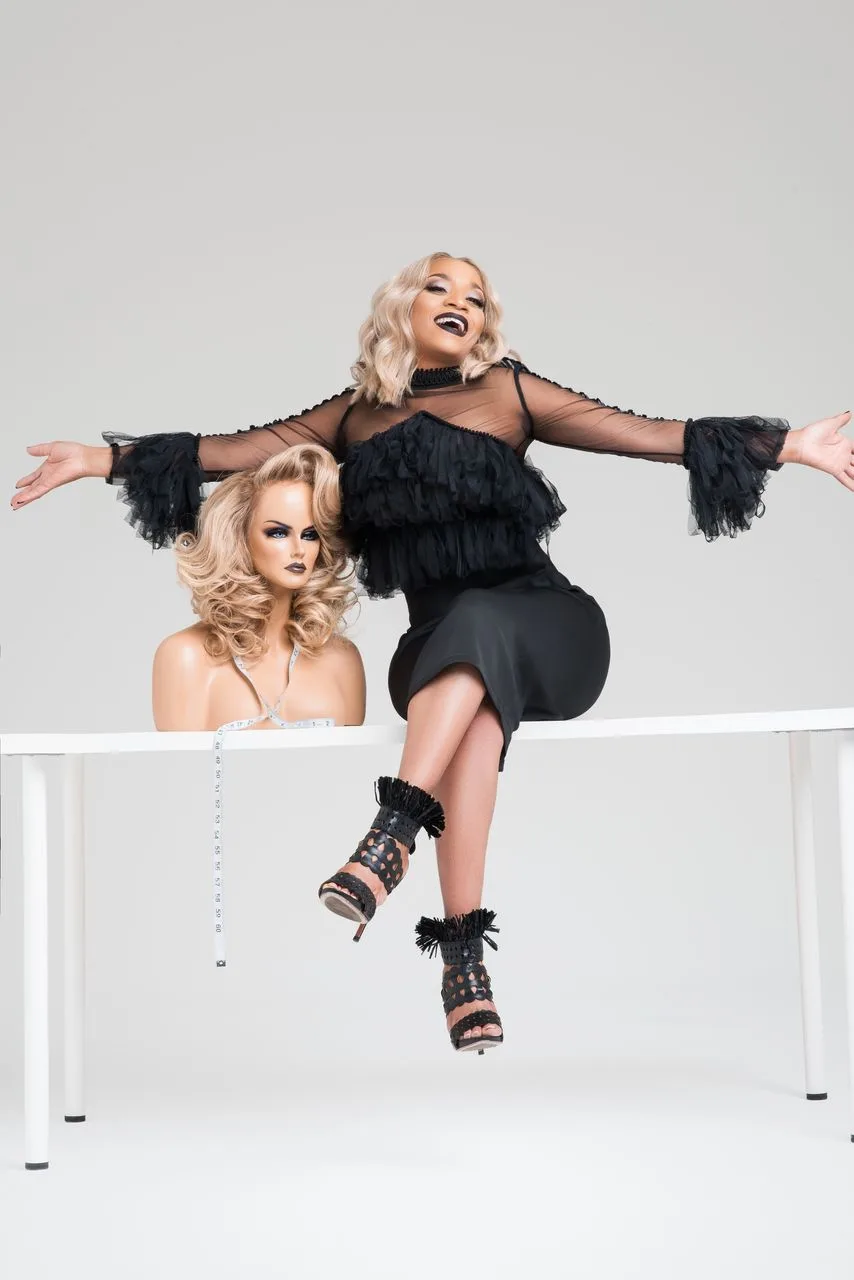 In recent years, social media has transformed how we learn new things, find new products, and consume content. Not only do these platforms allow for a larger audience to be reached, but they can also be shared with one click and even go viral in a matter of hours. Although the idea was a foreign concept to many business owners during the birth of social media, it has quickly grown into a tool several entrepreneurs utilize day-to-day to increase reach, amp sales and successfully expand brands. One group that has seen success is beauty founders utilizing the popular platform Tik Tok. With new trends being created daily, and thousands of songs to choose from, developing app content is fun and brings the attention so many brands desire.
Tamika Gibson, the founder of Bold Hold, is no stranger to this. With over 5.8 million likes and over 300 thousand followers on Tik Tok, she is a notable founder that has cracked the code and used Tik Tok to grow her brand! After working with celebrity clients and creating wigs that make people happy, Tamika created a product that has taken the world of hair by storm called Bold Hold. The brand quickly revolutionized the hair market by introducing a lace wig adhesive that checked all the boxes. And as the brand became more popular, Bold Hold quickly became the go-to for stylists everywhere, but Gibson wasn't stopping there. She wanted to ensure that her brand was known across multiple platforms and spread the knowledge she had spent so many years learning. After posting content on multiple social media accounts, including Instagram and Tik Tok, the Bold Hold founders quickly found success. Her social media presence quickly grew into what it is today.
Although Tamika has achieved remarkable success, promoting brands on social media platforms isn't as easy as it may seem. Tamika tracks trends, creates content, and constantly posts, for the best results. When asked about common social media misconceptions, Gibson had to say: "I think a misconception on promoting with social media is that you must post 3-4 times a day. You have to know your target audience and what they want to see from you. This allows you to post content that supporters will love and convert new Eyes on your page to dollars." Even though influencers aren't viewed the same as a few years ago, they are still relevant in online marketing. However, choosing the people who represent you wisely is important. "Yes and no. No, because through the years, consumers now understand PROMO. I like to use big influencers that consumers trust. This method is more authentic."
With all the growth Tik Tok has seen this year, Tamika believes it has allowed her to connect with people who wouldn't otherwise think they would need her products. She stated, "TikTok is AMAZING! TikTok allows me to connect with people who had no idea they Needed Bold Hold! The algorithm is not prejudiced, allowing all walks of life and backgrounds to see my account." Creating the content that keeps the people watching can be hard, but Tamika found a way: "I think my content resonates because of the constant education the viewer gets from each post. And it's free!" For advising other people aspiring to grow on TikTok, here is what she had to share: "At this present time to grow in TikTok, I highly suggest using hashtags that relate to the post. Tiktok is amazing and allows you to post outside your niche, giving the customers a break from sale, sale, sale. You can build a fantastic community that will support you forever.
     Today, Tamika continues to develop creative content, gain new followers, and promote her brand on social media apps. It serves as an educational platform and a place where people can learn who the Bold Hold founder is as a person and become encouraged to try new things. She looks forward to participating in new trends, sharing her tips on social media success, and continuing to nurture the Bold Hold brand.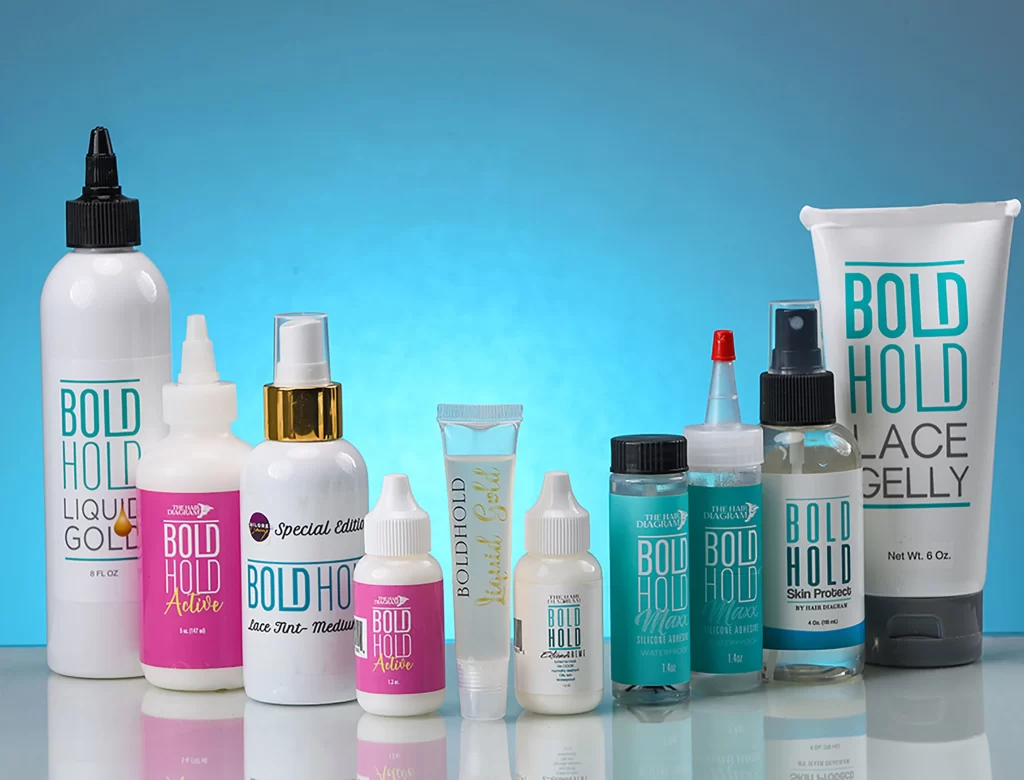 Arielle Brown Created a Skin Care Line to Address Scalp Issues, and Promote a Healthy Hair Care Regimen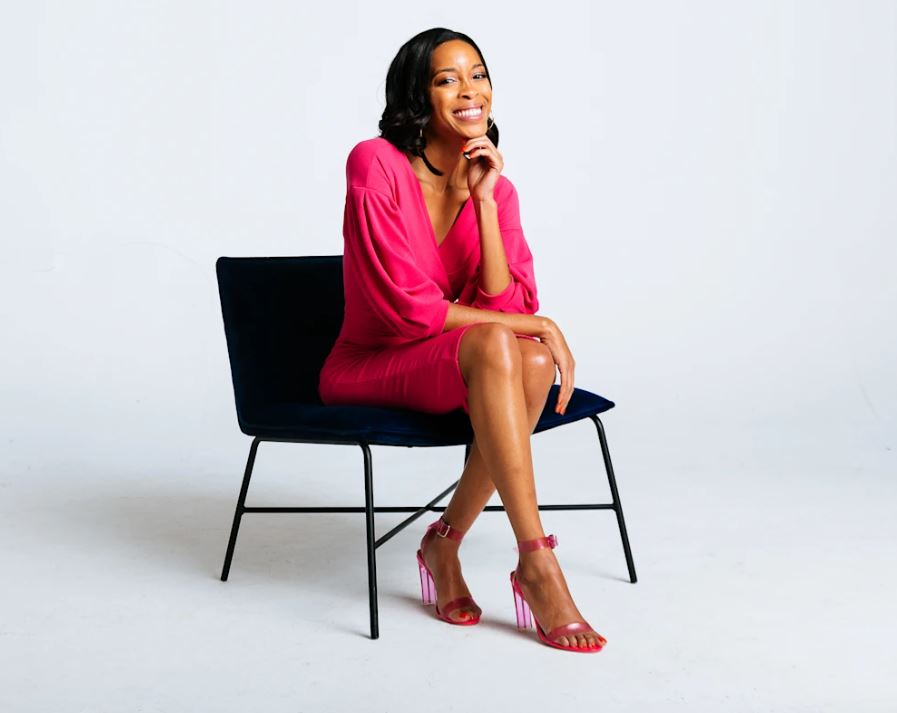 The dream of having magnificent, shiny, and voluminous hair is common among many. However, it's easy to get caught up with the physical appearance of our strands, rather than the overall health of our mane. While many companies credit themselves with developing remedies that help revive hair, there aren't many products available that are exclusively dedicated to scalp health. As a result, it's something that is overlooked and easily ignored. Fortunately, a company recognized the lack of representation in the world of hair care. From there, they began to formulate products that would not only promote scalp health but teach individuals how important it is. In no time, their products were a hit, and Beas Bayou was officially born.
Scalp irritation was nothing new to Arielle Brown, the founder of the black-owned scalp treatment brand. After being diagnosed with seborrheic dermatitis, Brown struggled to find a product that not only soothed her scalp but promoted the health of her skin. After countless failed attempts to find a good remedy, Brown decided to take matters into her own hands and create effective scalp products that would check off all her boxes. During her extensive research, Arielle came up with a remedy that could be applied directly to the scalp to alleviate the symptoms of her disease. And after a while, she realized that the probiotics and herbs she had concocted had not only restored her scalp but also transformed her hair into something beautiful.
Arielle was taken aback by the results of her product but knew others had to try them. Now that her item was performing so well, it was time for her to open her own store and sell the items to others who were having similar health issues. With a professional background in creative media, she was quickly able to integrate her expertise with her passion for helping others with scalp concerns. As the business grew, Brown began to feel that she had found her life's work. Her excellent products and her strong desire to be of service to others pushed her to the next level of success quickly, and since then Bea's Bayou has been taking the hair care world by storm.
In only 2 years Bea's Bayou has grown tremendously from its basic origins. Throughout the journey, Arielle Brown has had the opportunity to see her brand's growth and the development into what it is today. To facilitate the growth of Bea's Bayou, Brown rebuilt the office that she keeps in her house. It's safe to say she has a lot of ambitions for the future as well. Arielle can plan for new products and consider what she should do next because of the positive responses she gets from satisfied customers.
Arielle's accomplishments are strongly intertwined with the help she receives from her relatives, to whom she feels a deep love and connection. Beatrice, her grandmother who came from Louisiana, was an essential component of her childhood and played a crucial role in the development of the brand. Arielle's power to evolve plants into natural remedies was a continuous motivational factor for her, the process took her back to her youth which she spent with her grandmother, and even influenced the name of the company.
To say that a marketplace can be completely revolutionized by a brand born out of passion and love is an understatement. Arielle created Bea's Bayou to empower people to achieve a more favorable impression of their scalp and hair while educating the public on the importance of maintaining a scalp care routine.
Follow Bea's Bayou on social media to learn more @beasbayouskincare.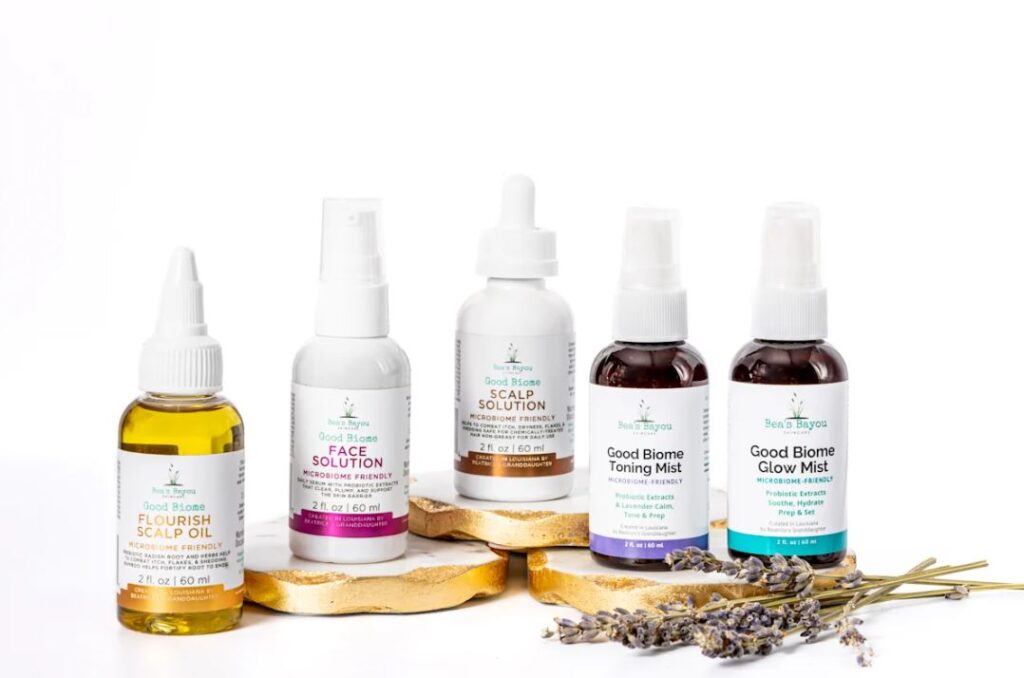 Young Innovation Leaders Fellowship Program 2022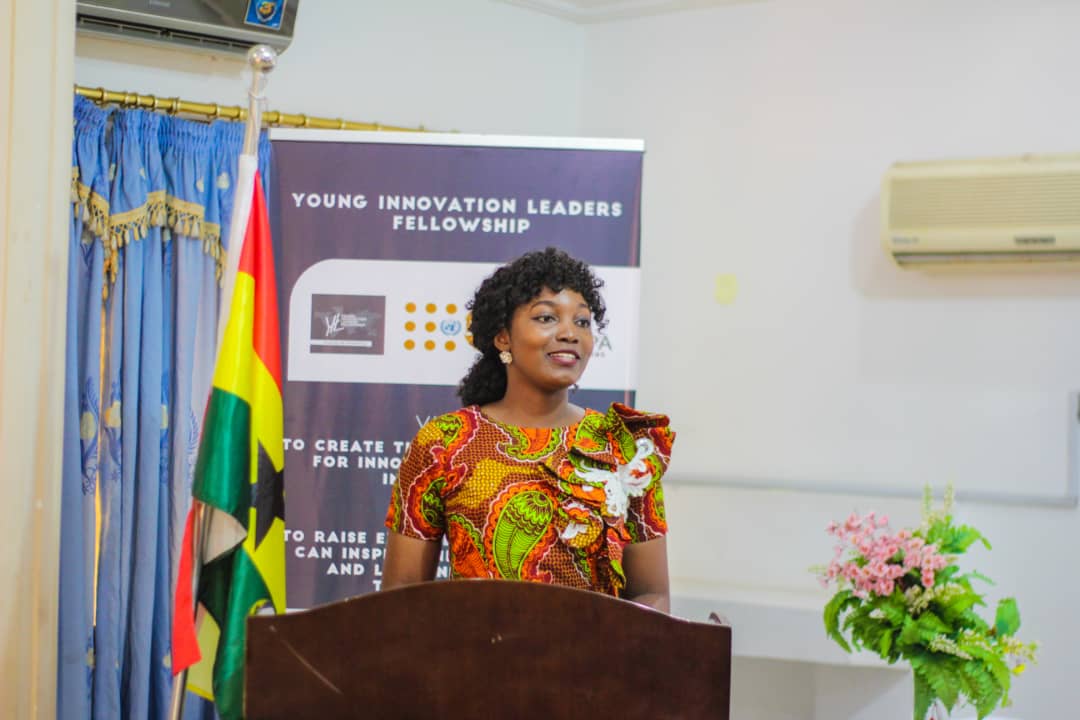 Applications for the Young Innovation Leaders Fellowship Program 2022 are now open. The YIL Fellowship is a four-month annual leadership immersion programme in innovation management designed to empower young professionals to attain their ultimate career dreams and inspire innovation in their spheres.
Its chief aim is to unleash human potential and scale up excellence. This is an opportunity for exceptional young professionals to train to become innovation leaders. In this fifth edition of the fellowship, candidates are expected to learn and use innovation tools to create solutions to societal challenges and eventually scale them up for real impact.
Programme Content
The theme of the Y.I.L Fellowship is "scaling up excellence". The fellowship programme includes: lectures, plenary sessions, workshops, and demonstrations. Important aspects of the training are: the challenge phase, the accelerator, the internship, and the mentorship.
Insightful modules that will be covered in the lectures include:
Benefits
Eligibility
Application
The application deadline is June 20, 2022. Late applications will not be considered.
Click here to apply
For more information, visit YIL Fellowship.
Jude Ogar is an educator and youth development practitioner with years of experience working in the education and youth development space. He is passionate about the development of youth in Africa.