Alumni Couple Supports Student Innovation – USC Viterbi | School of Engineering – USC Viterbi School of Engineering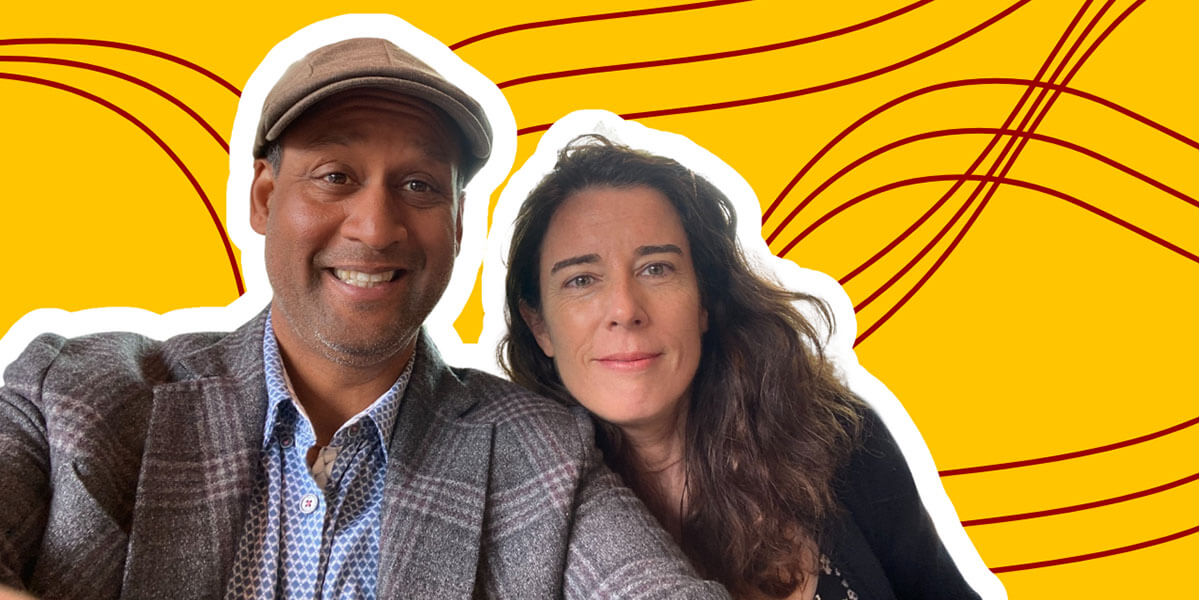 Santanu and Kelly Das, B.S. '95, B.S. '96 met at USC. Now they're kickstarting a CEE student innovation competition for a more sustainable Los Angeles
Santanu and Kelly Das, B.S. '95, B.S. '96 met while they were CEE students at USC Viterbi. They are now returning to USC to spark an innovation movement among students.
Santanu Das, B.S. '95, packed his bags and moved to Los Angeles to study at the USC Viterbi School of Engineering as a trustee scholar with a vague idea of what he would do with a degree in civil engineering.
"I was young and idealistic. My father was a structural engineer and I always found his work interesting but thought there was a faster way to do things using automation through computers. I wanted to advance infrastructure and give back to society," Das recalled.
During his freshman year, the L.A. riots broke out. Then, in 1994, the Northridge Earthquake devastated the city killing more than 60, injuring more than 9,000, and causing over $20 billion in damage.  These formative experiences in the City of Angels inspired Das to work on impactful projects like coming up with new computer simulations to improve the safety of structures.
The young idealist had moved from his native New Jersey  – a state whose entire population was the size of Los Angeles. His fondest memories are the adventures he had with the USC Chapter of the American Society of Civil Engineers (ASCE), building a concrete canoe for a competition in Hawaii.
It was also at ASCE that he met fellow CEE classmate and future wife, Kelly Das '96. The two went on to successful careers that defy expectations of what civil and environmental engineers do.
The couple will kickstart a student innovation competition at the Sonny Astani Department of Civil and Environmental Engineering that launches in the Fall 2022 semester.  The competition will be be focused on smart cities, smart infrastructure, equity and sustainability in Los Angeles. Kelly and Santanu envision students partnering with industry to come up with bold, innovative ideas of how we can make Los Angeles a more sustainable, smarter and equitable city to live in.
"USC is a fertile ground for great ideas," Santanu said. "And we can now build cooler things than a concrete canoe. We must connect the dots between industry and academia and society in a way that sparks innovation and entrepreneurship and takes engineering from the classroom to the street."
After graduating at the top of his class at USC Viterbi, Santanu was awarded a full graduate scholarship to the Massachusetts Institute of Technology where he earned his master's in civil engineering.
"We must connect the dots between industry and academia and society in a way that sparks innovation and entrepreneurship and takes engineering from the classroom to the street."
He cut his teeth in the world of finance before joining Research Engineers International in 1998 as a senior programmer, then eventually its president, transforming the world-renowned STAAD structural line of products into an open architecture platform where other applications could seamlessly integrate. He also opened new markets in Southeast Asia before the company was acquired by Bentley Systems – a world leader in developing the computer software used to build our roadways, bridges, and infrastructure. He is currently the chief acceleration officer at Bentley Systems, where he manages the corporate strategy for acquisitions, investments, and new startup businesses.
He also serves on the Sonny Astani Department's advisory board, and on the board of MATHCOUNTS, an organization dedicated to sparking a love for math in junior high students.
Kelly went on to earn her M.B.A from UCLA, then worked in tech consulting and management roles at IBM and Nissan. She is now the president of a real estate company and assists with fundraising and volunteer efforts at multiple charitable organizations. The Das couple is part of a generation of alumni that sought to break down silos. The two remember a time at USC when there wasn't much collaboration between engineering and other disciplines.
"Engineers have had this historical stigma of, you know, pocket protectors and calculators and doing hard math problems," he said. "Now we need to take those problem-solving skills and apply them to huge societal challenges."
That, according to Santanu, requires a spirit of spirit of innovation and understanding societal, economic, and environmental realties.
"Today we see disciplines like sociology, life sciences and engineering combined," added Kelly Das. "So we need people with technical backgrounds who also understand the basics of marketing and finance. And that is ultimately going to make for smarter engineers and smarter engineers build smarter cities."
More information on the student innovation competition will be announced in late June 2022.
Published on April 19th, 2022
Last updated on April 19th, 2022
Share This Story
Share this Post
The Return of the Viterbi Awards
April 12, 2021
After last year's postponement because of COVID-19, the 42nd annual event celebrated honorees General (retired) Ellen Pawlikowski, alumnus Juan Perez of UPS and Geena Davis.
How do you innovate inclusion?
November 10, 2020
HackSC, SHPE, NSBE, and Girls in Tech host USC's first ever Diversity & Inclusion Hackathon
AgriCulture Wins The Min Family Challenge
May 1, 2020
The USC Viterbi-led team aims to improve the diets and health of low-income, urban residents in unique contest pairing engineering and societal challenges

Visit UsContact Us
The Outlook On H-1B Visas And Immigration In 2023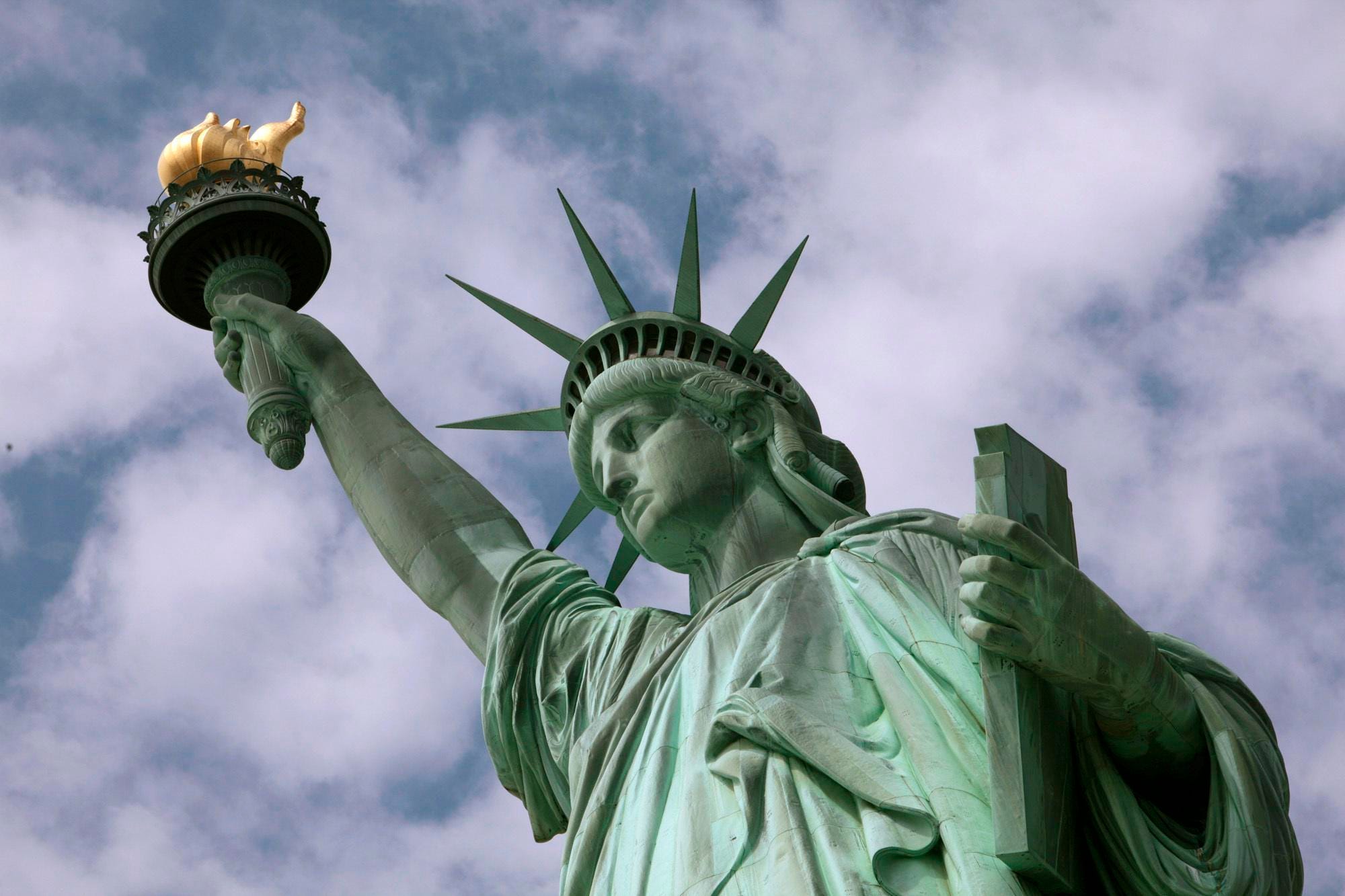 The Statue of Liberty standing in New York harbor. (AP Photo/Richard Drew, File)
Here's what to expect from President Biden, his administration and the Republican majority in the House on H-1B visas and other immigration issues in the new Congress.
Starting in January 2023, Republicans become the majority in the House of Representatives. The policy differences between a Democratic-led Senate and the Republican-led House will make passing immigration legislation less likely.
Rep. Jerry Nadler (D-NY) and Rep. Zoe Lofgren (D-CA), the most recent chairs of the House Judiciary Committee and immigration subcommittee, have been pro-immigration on business immigration, family immigrants, refugees, asylum and other issues. A national anti-immigration organization gave their replacements, Rep. Jim Jordan (R-OH) and expected subcommittee chair Rep. Tom McClintock (R-CA), the highest grades possible on an "immigration reduction report card" in 2022.
Employers and universities should not expect a welcome reception on immigration in the House. Republican witnesses at immigration hearings during the past two years favored a hardline stance on illegal immigration but also included a left-wing critic of business immigration and international student policy. Many House hearings will likely focus on the border and may include field hearings. Republicans have promised to investigate and possibly impeach Homeland Security Secretary Alejandro Mayorkas.
Sen. Richard Durbin (D-IL) and Sen. Alex Padilla (D-CA) are expected to return as Senate Judiciary Committee chair and immigration subcommittee chair. Sen. Chuck Grassley (R-IA) is expected to no longer be ranking member on Senate Judiciary. Sen. Lindsey Graham (R-SC) likely will be the ranking member.
In 2022, Sen. Grassley blocked an exemption from annual green card limits for foreign nationals with a Ph.D. in STEM fields and those with a master's degree "in a critical industry," such as semiconductors. Since the provisions had passed the House of Representatives.
Grassley's actions frustrated employers and universities and, according to analysts, were likely welcomed by U.S. economic competitors. The Chinese government opposes Chinese-born scientists and engineers staying in America, and has a program to lure them back to China after studying abroad. Grassley also opposed the Afghan Adjustment Act to help Afghans, including parolees. Sen. Graham should be more supportive of those measures, although it is unclear if he will get the opportunity, given Republican sentiment on immigration in the House.
Higher fees and significant business immigration regulations are on the Biden administration's agenda in 2023. "After the fee rule, DHS will prioritize proposed regulations on adjustment of status procedures and H-1B 'modernization,'" according to Berry Appleman & Leiden. "A proposed wage regulation remains on the Department of Labor's regulatory agenda, but the agency has not yet submitted a proposed rule for review and the timing is not yet clear." (See here for more on the USCIS fee rule.).
In computer-related occupations, the median salary for H-1B visa holders was $111,000 in FY 2021. The average salary for H-1B professionals in computer-related occupations in FY 2021 was $118,000, according to USCIS. A company may spend up to $31,000 to file an initial H-1B petition (for three years) and an extension for an additional three years, based on an NFAP analysis of government fees and attorney costs.
The summary of the adjustment of status regulation, which does not list a publication timetable, reads: "DHS proposes to amend its regulations in order to improve the efficiency in the processing of the Application to Register Permanent Residence or Adjust Status (Form I-485), reduce processing times, improve the quality of inventory data provided to partner agencies, reduce the potential for visa retrogression, and promote the efficient use of immediately available immigrant visas to include the expansion of concurrent filing to the employment-based 4th preference (certain special immigrants) category, including religious workers."
The summary of the H-1B modernization regulation reads: "The Department of Homeland Security (DHS) is proposing to amend its regulations governing H-1B specialty occupation workers and F-1 students who are the beneficiaries of timely filed H-1B cap-subject petitions. Specifically, DHS proposes to revise the regulations relating to 'employer-employee relationship' and provide flexibility for start-up entrepreneurs.
implement new requirements and guidelines for site visits including in connection with petitions filed by H-1B dependent employers whose basic business information cannot be validated through commercially available data; provide flexibility on the employment start date listed on the petition (in limited circumstances); address 'cap-gap' issues; bolster the H-1B registration process to reduce the possibility of misuse and fraud in the H-1B registration system; and clarify the requirement that an amended or new petition be filed where there are material changes, including by streamlining notification requirements relating to certain worksite changes, among other provisions.
A National Foundation for American Policy (NFAP) report concluded, "In formulating a new H-1B regulation, U.S. Citizenship and Immigration Services (USCIS) should avoid the Trump administration's approach of narrowing what qualifies as a specialty occupation" and the agency should not redefine what constitutes an employer-employee relationship.
"Congress designated the U.S. Department of Labor (DOL), not USCIS, to investigate and oversee the labor market protections for the H-1B visa category. By attempting to take on the duties of another agency, USCIS has engaged in questionable policy pursuits and expended vital resources," according to former USCIS Director Leon Rodriguez, former USCIS Chief Counsel Lynden Melmed, and former Associate Counsel for the USCIS Vermont Service Center Steve Plastrik. The three wrote that USCIS does not need to enact new H-1B restrictions via memos or regulations since Congress has already imposed significant restrictions, including wage requirements and a low numerical limit.
The H-1B numerical limit is so low that in April 2022, the annual limit of, in effect, 85,000 new H-1B petitions for employers—about 0.05% of the U.S. labor force—led to USCIS rejecting about 400,000 (80% of) applicants. Even with layoffs at high-profile technology firms, one should expect H-1B registrations to exceed the 85,000-limit for FY 2024. The significant demand for technical labor across sectors of the U.S. economy should outstrip the annual limit. ("Most laid off tech workers are finding jobs shortly after beginning their search.
Employer fees will likely increase significantly under a new USCIS proposal. That will not be welcomed by those paying the fees. On the other hand, employers and individuals would like to see USCIS have sufficient resources to do its job. In December 2022, USCIS stated in a report that it reduced its backlog of cases but that more funding from Congress is needed. Berry Appleman & Leiden notes USCIS "cites the new fee rule as part of its plans to prevent the accumulation of new backlogs.
Although the State Department has made progress, employers expect delays in obtaining visas to continue in some places, such as India. Visitor visas will likely remain particularly problematic.
"The worst case, which unfortunately is a very realistic possibility, is that the courts will invalidate the Deferred Action for Childhood Arrivals (DACA) program," said Andrew Pincus, an attorney with Mayer Brown, in a September 2022 interview. "That means that more than 600,000 people will lose the ability to work, to drive a car, to participate in society, and also that they will face the possibility of being deported to countries they have never known because they came here as children." A DACA case is currently at the Fifth Circuit.
Passing legislation to protect DACA recipients in a Republican-controlled House will be challenging. "[Rep. Kevin] McCarthy is taking a very hard line on immigration policy," reported Punchbowl News. "The California Republican is opposed to trading a pathway to citizenship or DACA for increased border security. This is the traditional trade both parties have envisioned for years." Sen. Kyrsten Sinema (I-AZ) and Sen. Thom Tillis (R-NC) failed to gain enough Republican support for a compromise proposal on Dreamers at the end of 2022.
The Biden administration resettled fewer than 26,000 refugees in FY 2022, nearly 100,000 below the 125,000-refugee ceiling it established. The refugee ceiling is the same for FY 2023, but to meet that level, "President Biden must make the resettlement program a priority, investing resources and political will in creative solutions to expedite processing," according to the National Immigration Forum's Danilo Zak.
Americans have stepped forward and offered their time as volunteers and money as sponsors to help those fleeing war and persecution in Afghanistan, Ukraine and elsewhere. The Biden administration has implemented the successful Uniting for Ukraine initiative that has allowed over 90,000 Ukrainians to be paroled into the United States with the help of U.S. financial sponsors, according to Michelle Hackman at the Wall Street Journal, with another 34,000 approved for travel. A more limited program was established for Venezuelans.
The Biden administration has not made the case that America is dealing with a historic refugee crisis in the Western Hemisphere to counteract the narrative that the United States has simply failed to enact sufficiently harsh immigration policies. Border Patrol encounters in FY 2021 and FY 2022 were the highest on record but not wholly comparable to previous fiscal years that only counted apprehensions and did not have Title 42 restrictions in place.
Still, individuals and families from Venezuela, Nicaragua, Cuba and others have come to the United States in large numbers seeking asylum or employment. To the extent the Biden administration can funnel people into lawful paths to apply for work or asylum, Border Patrol encounters will diminish. More creative solutions may be needed to address the situation, including expanding the avenues to work and supplying refugee circuit rides in the region.
Judges will have a say on U.S. immigration policy in 2023. In 2022, the Supreme Court heard oral arguments in United States v. Texas, a lawsuit by Texas and Louisiana that argues the Biden administration's enforcement guidelines, as outlined in a memo, are unlawful. George Mason University law professor Ilya Somin expects the Biden administration to prevail. "But it's not entirely clear whether it will do so on standing or on the merits," according to Somin.
The Supreme Court will also decide the fate of Title 42 and a lawsuit by several Republican-led states. "In its order, the court . . . agreed to take up the states' appeal this term," reported CNN. "The court said it would hear arguments on the case during its argument session that begins in February 2023.
The Biden administration can use the next two years to enact reforms to improve the U.S. economy and the immigration system. One such reform, recommended by University of North Florida economist Madeline Zavodny in an NFAP study, would allow all spouses of H-1B visa holders to work, not only those whose H-1B spouse is in the queue or in the process for permanent residence. "The United States can reap significant economic benefits, ease labor shortages, and attract more workers in the global competition for talent if it expanded current rules on work eligibility for the spouses of H-1B visa holders," writes Zavodny.
The Trump administration failed to lock in many of its anti-immigration policies via regulation. The Biden administration has two years to publish regulations or enact new policies that would benefit immigrants, international students and the competitiveness of the U.S. economi.
Every American could feel the pain of Washington's next showdown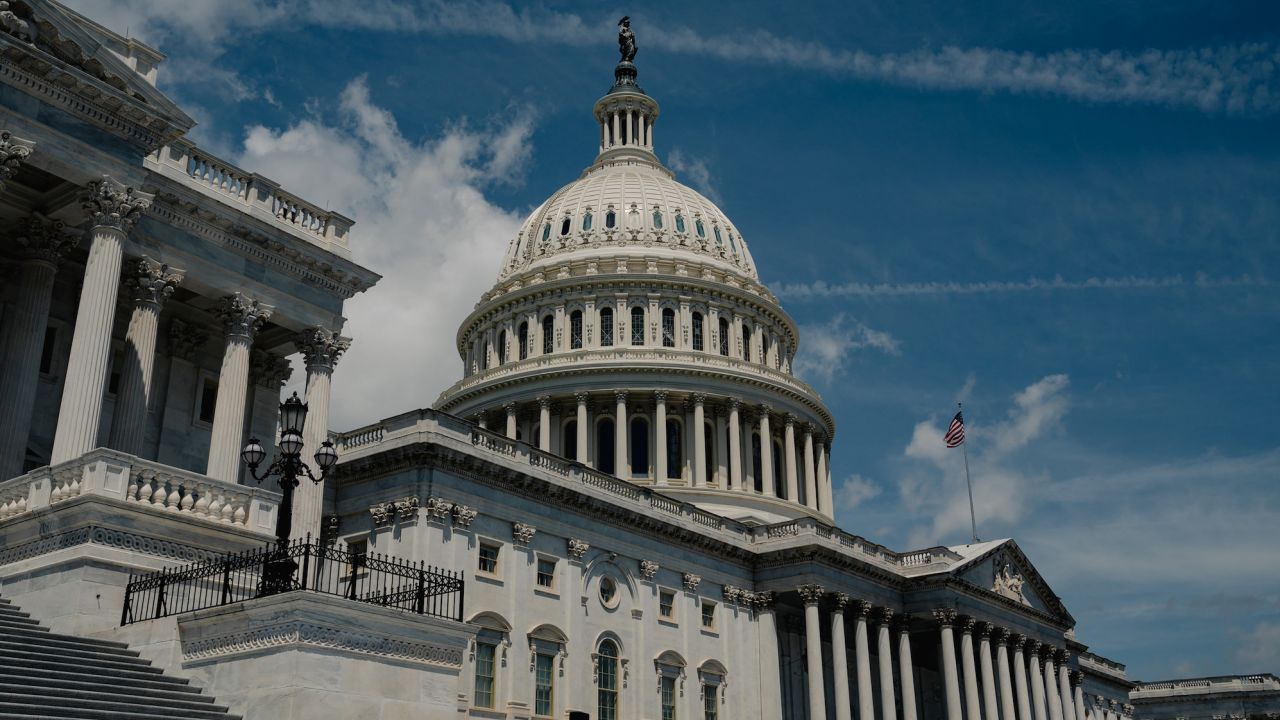 Every American could get hurt if the new hardline Republican House's dangerous game of roulette with a still vulnerable economy backfires.
The nation reached a critical threshold when the US hit the debt ceiling set by Congress on Thursday, setting up a political showdown that will define the tenure of the new GOP majority and the final two years of President Joe Biden's term.
Republicans are demanding significant spending cuts in return for fulfilling the routine duty of allowing the government to borrow more money now that its credit limit is reached. But the White House is refusing to negotiate. If the standoff lasts until a drop-dead date in the summer, it could trigger a financial and stock market cataclysm and crash the retirement savings of millions. The government might also not have enough cash to pay Social Security payments, federal workers or veterans' benefits.
Ad Feedback
WASHINGTON D.C., UNITED STATES – JANUARY 15: A view of the Washington Monument and the Capitol Building in Washington D.C., United States on January 15, 2023.
Debt ceiling: 6 things you should know as the deadline looms
The Treasury Department reached its $31.4 trillion dollar borrowing limit, forcing the department to start taking extraordinary measures to keep the government open.
Since the government spends more than it makes in revenue, it must borrow money to service its debt and pay for spending that Congress has already authorized. It has no problem getting more credit since the US always pays its bills and has always had a stellar credit rating, despite one previous downgrade from the threat of default.
But it's no way to run an economy. Or a country.
Ad Feedback
"This is about economic stability versus economic chaos," Brian Deese, the director of the White House's National Economic Council, said Thursday on "CNN This Morning."
"We have to not get in our own way. We have to not put this all at risk and jeopardize this by putting the full faith and credit of the United States at risk," he said.
The riskiest debt ceiling showdown yet
This year's debt ceiling showdown could be the riskiest yet, since Kevin McCarthy offered radical conservatives whose votes he needed to become House speaker guarantees that the debt ceiling would not be raised without significant cuts to government spending.
A pedestrian crosses Pennsylvania Avenue as the sun rises over the U.S. Capitol in Washington, U.S., November 9, 2022.
The US will likely reach its debt limit on Thursday. What comes next is predictable
Things could go off the rails because, essentially, Republicans are seeking to use the need to pay for past spending to force cuts in future spending. Raising the debt ceiling has been fraught in recent years when there's a Democrat in the White House and Republicans control either chamber of Congress. Adding a strong whiff of hypocrisy to the standoff, the GOP has typically had no problem doing so under big-spending Republican presidents and suddenly develops a compulsion to ensure fiscal discipline when there's a Democrat in the Oval Office.
And now it's far from clear that McCarthy can deliver. Given his willingness to do anything to placate hardliners to win his job, alarm bells are ringing from Wall Street to Washington about what might happen.
It may be impossible for the California Republican to both raise the debt ceiling and keep his job – and the country is heading to a fiscal cliff edge as a result.
The first showdown between Republicans and the White House
The opening exchanges in what is expected to be an acrimonious confrontation over debt broke out on Wednesday when hardline Arizona conservative Rep. Andy Biggs suggested he was willing to tank the economy to keep a promise to voters.
"We cannot raise the debt ceiling," Biggs wrote on Twitter. "Democrats have carelessly spent our taxpayer money and devalued our currency. They've made their bed, so they must lie in it."
The comment ignores the fact that a large chunk of the debt the government now needs to pay for was accrued during the Trump administration. It also offered the White House an opening to launch what will be a monthslong campaign to level blame for a coming fiscal standoff on the GOP and to raise the pressure on McCarthy.
"Rep. Biggs is dead wrong to actively support the ruin of millions of American livelihoods, 401k plans, and small businesses, all in the name of scorched earth partisanship," White House spokesperson Andrew Bates said.
"Default would needlessly plunge the country into economic chaos, collapse, and catastrophe while giving our competitors like China an historic boost against us," Bates continued. "That's why congressional Republicans – with strong bipartisan support from Democrats – avoided default 3 times under Donald Trump, without conditions or playing chicken with our credit rating. This president and the American people will not stand for unprecedented economic vandalism."
The gulf between the two statements encapsulates the high stakes gamble each side is taking. Most Republicans know they'd probably get the blame for an economic meltdown caused by failing to raise the debt ceiling but are betting that because the consequences would be so severe, the White House will fold. The administration – in staking out its position that it will make no concessions – is implicitly wagering that the fury and political damage that the GOP would sustain by failing to act is so bad ahead of the 2024 election that McCarthy will blink.
There's an analogy to nuclear deterrence – the consequences of using the ultimate weapon are so horrendous and self-defeating that neither side believes the other would risk it. Or would they?
What makes the current standoff so perilous is that it can't be assumed that every Republican wants to avoid fiscal Armageddon. The extreme Trump wing of the party, which holds considerable power in the House given the narrow GOP majority, includes members who seem quite prepared to blow up the country's economic and political system and see where the pieces fall.
Of course, McCarthy could make this a lot easier and piece together a coalition that includes moderate Republicans who have no wish to crash the economy and Democrats. But since he handed hardliners the capacity to write his political obituary – allowing a return to a rule that lets a single lawmaker call for a vote to oust him – he's unlikely to survive the consequences of constructing an end run around his party's extremists.
The speaker seemed to be trying to take down the temperature of the showdown this week, even as the more extreme members cranked it up, although he also issued a warning that the White House must negotiate spending cuts.
"If you had your child and you gave him a credit card, and they kept raising it, and they hit the limit so you've just raised it again, clean increase, and again and again. Would you just keep doing that? Or would you change the behavior?" he said. "We're six months away? Why wouldn't we sit down and change this behavior so that we would put ourselves on a more fiscally strong position?"
That might sound reasonable. But Congress almost never does anything six months before a deadline. And CNN's Kaitlan Collins reported Thursday that the president and the speaker have yet to speak on the issue.
Still, it might seem appropriate to many Americans that the Republicans – who won the House majority, just barely, in the November midterms partially on a platform of cutting spending – should use the leverage they have to deliver for their voters.
"The fastest way to guarantee that we have debt rating problems is to keep spending money we don't have and keep piling up debt and that's what we're doing," Texas Rep. Chip Roy, who extracted major concessions from McCarthy in the speakership race, told CNN's Jake Tapper earlier this month.
The consequences of using a debt ceiling fight to make this point are huge, however, given the pain that would follow a debt default. And Republicans could instead wage this battle in the normal budgetary process, which might risk a government shutdown but may not tank the economy so quickly.
The White House's calculation
The White House is also on a strategic political knife-edge. Biden knows that if he bows to pressure from the Republican House on this issue, he will be held to ransom on everything and the domestic portion of his presidency will effectively be over. And Senate Democrats, who control the chamber after adding a seat to their own wafer-thin majority in the midterms, see no reason why they should be jammed by the House. Senate Majority Leader Chuck Schumer of New York is already laying the blame for any financial meltdown at the hands of the GOP.
"America pays its debts. Period. There should be no political brinkmanship with the debt limit. It's reckless for Speaker McCarthy and MAGA Republicans to try and use the full faith and credit of the United States as a political bargaining chip," Schumer said in a statement Tuesday. "A default would be catastrophic for America's working families and lead to higher costs."
Democrats have also long chafed at the results of an agreement between President Barack Obama and then-Republican House Speaker John Boehner in 2011 to defuse an earlier showdown over raising the debt ceiling. The two men agreed to a deal for future spending cuts that were so painful to each party's priorities that it was assumed the two sides would be bound to eventually reach agreement to cancel them. But with Washington being Washington, the accord never materialized and the spending caps lingered for years, causing particular headaches for the Pentagon.
Even that kind of imperfect deal to head off a debt default looks impossible in the current circumstances in desperately divided Washington.
The fate of the economy may rest on McCarthy's capacity to deliver his fractious conference to some kind of compro.
Where to watch Villarreal vs Real Madrid?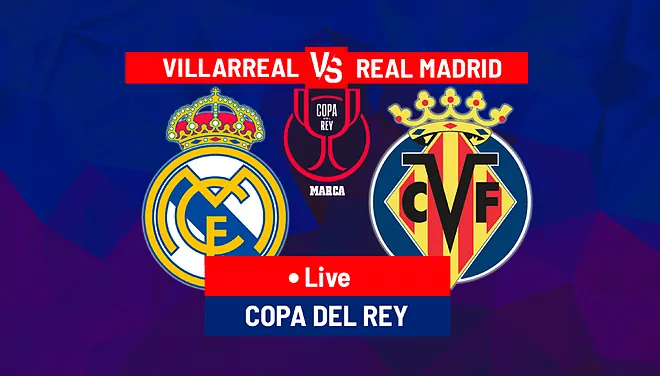 Fans in the UK hoping to watch the Copa del Rey meeting between Villarreal and Real Madrid will not be able to view the match live, although in the United States of America the game will be livestreamed on ESPN+.
Villarreal's Copa del Rey match against Real Madrid will kick off at 21:00 CET, which is 20:00 in the United Kingdom. Viewers in the United States will be able to tune in at 10:00 PST and 13:00 EST.
Good evening everyone and welcome to this MARCA in English live blog for the Copa del Rey clash between Villarreal and Real Madrid. The match will see Los Blancos return from Saudi Arabia and play in somewhat more familiar surroundings at the Estadio de la Ceramica, home of Quique Setien's charges.
In the previous round, Villarreal were comfortable winners away to FC Cartagena, although what is perhaps more prevalent in the team's mind is their LaLiga Santander victory over Los Blancos on January 7.
Carlo Ancelotti bemoaned his team's lack of energy in that defeat, but will be expecting his team to bounce back with a victory after the Supercopa de Espana final defeat to Barcelona in Riyadh.
Villarreal vs Real Madrid Live – Latest Updates
Update narration.
Villarreal vs Real Madrid predicted line-ups
Ancelotti confirmed that Courtois and Benzema will start against Villarreal, and we could see youngster Vinicius Tobias at right back.
Real Madrid predicted XI: Courtois, Vinicius Tobias, Militao, Nacho, Mendy, Camavinga, Kroos, Valverde, Rodrygo, Vinicius, Benzema.
Villarreal predicted XI: Reina, Kiko, Albiol, Torres, Moreno, Parejo, Baena, Capoue, Chukwueze, Pino, Moreno.
Where to watch Villarreal vs Real Madrid?
Fans in the UK hoping to watch the Copa del Rey meeting between Villarreal and Real Madrid will not be able to view the match live, although in the United States of America the game will be livestreamed on ESPN+.
When does Villarreal vs Real Madrid start?
Villarreal's Copa del Rey match against Real Madrid will kick off at 21:00 CET, which is 20:00 in the United Kingdom. Viewers in the United States will be able to tune in at 10:00 PST and 13:00 EST.