Alumni Couple Supports Student Innovation – USC Viterbi | School of Engineering – USC Viterbi School of Engineering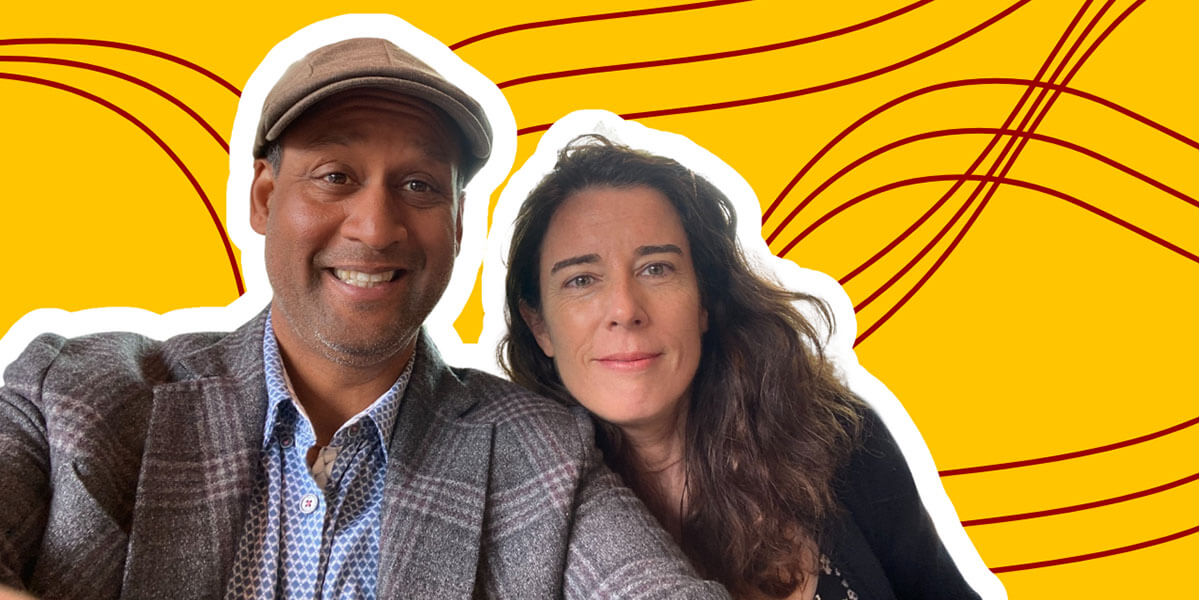 Santanu and Kelly Das, B.S. '95, B.S. '96 met at USC. Now they're kickstarting a CEE student innovation competition for a more sustainable Los Angeles
Santanu and Kelly Das, B.S. '95, B.S. '96 met while they were CEE students at USC Viterbi. They are now returning to USC to spark an innovation movement among students.
Santanu Das, B.S. '95, packed his bags and moved to Los Angeles to study at the USC Viterbi School of Engineering as a trustee scholar with a vague idea of what he would do with a degree in civil engineering.
"I was young and idealistic. My father was a structural engineer and I always found his work interesting but thought there was a faster way to do things using automation through computers. I wanted to advance infrastructure and give back to society," Das recalled.
During his freshman year, the L.A. riots broke out. Then, in 1994, the Northridge Earthquake devastated the city killing more than 60, injuring more than 9,000, and causing over $20 billion in damage.  These formative experiences in the City of Angels inspired Das to work on impactful projects like coming up with new computer simulations to improve the safety of structures.
The young idealist had moved from his native New Jersey  – a state whose entire population was the size of Los Angeles. His fondest memories are the adventures he had with the USC Chapter of the American Society of Civil Engineers (ASCE), building a concrete canoe for a competition in Hawaii.
It was also at ASCE that he met fellow CEE classmate and future wife, Kelly Das '96. The two went on to successful careers that defy expectations of what civil and environmental engineers do.
The couple will kickstart a student innovation competition at the Sonny Astani Department of Civil and Environmental Engineering that launches in the Fall 2022 semester.  The competition will be be focused on smart cities, smart infrastructure, equity and sustainability in Los Angeles. Kelly and Santanu envision students partnering with industry to come up with bold, innovative ideas of how we can make Los Angeles a more sustainable, smarter and equitable city to live in.
"USC is a fertile ground for great ideas," Santanu said. "And we can now build cooler things than a concrete canoe. We must connect the dots between industry and academia and society in a way that sparks innovation and entrepreneurship and takes engineering from the classroom to the street."
After graduating at the top of his class at USC Viterbi, Santanu was awarded a full graduate scholarship to the Massachusetts Institute of Technology where he earned his master's in civil engineering.
"We must connect the dots between industry and academia and society in a way that sparks innovation and entrepreneurship and takes engineering from the classroom to the street."
He cut his teeth in the world of finance before joining Research Engineers International in 1998 as a senior programmer, then eventually its president, transforming the world-renowned STAAD structural line of products into an open architecture platform where other applications could seamlessly integrate. He also opened new markets in Southeast Asia before the company was acquired by Bentley Systems – a world leader in developing the computer software used to build our roadways, bridges, and infrastructure. He is currently the chief acceleration officer at Bentley Systems, where he manages the corporate strategy for acquisitions, investments, and new startup businesses.
He also serves on the Sonny Astani Department's advisory board, and on the board of MATHCOUNTS, an organization dedicated to sparking a love for math in junior high students.
Kelly went on to earn her M.B.A from UCLA, then worked in tech consulting and management roles at IBM and Nissan. She is now the president of a real estate company and assists with fundraising and volunteer efforts at multiple charitable organizations. The Das couple is part of a generation of alumni that sought to break down silos. The two remember a time at USC when there wasn't much collaboration between engineering and other disciplines.
"Engineers have had this historical stigma of, you know, pocket protectors and calculators and doing hard math problems," he said. "Now we need to take those problem-solving skills and apply them to huge societal challenges."
That, according to Santanu, requires a spirit of spirit of innovation and understanding societal, economic, and environmental realties.
"Today we see disciplines like sociology, life sciences and engineering combined," added Kelly Das. "So we need people with technical backgrounds who also understand the basics of marketing and finance. And that is ultimately going to make for smarter engineers and smarter engineers build smarter cities."
More information on the student innovation competition will be announced in late June 2022.
Published on April 19th, 2022
Last updated on April 19th, 2022
Share This Story
Share this Post
The Return of the Viterbi Awards
April 12, 2021
After last year's postponement because of COVID-19, the 42nd annual event celebrated honorees General (retired) Ellen Pawlikowski, alumnus Juan Perez of UPS and Geena Davis.
How do you innovate inclusion?
November 10, 2020
HackSC, SHPE, NSBE, and Girls in Tech host USC's first ever Diversity & Inclusion Hackathon
AgriCulture Wins The Min Family Challenge
May 1, 2020
The USC Viterbi-led team aims to improve the diets and health of low-income, urban residents in unique contest pairing engineering and societal challenges

Visit UsContact Us
The Ashley Marie Collection – Natural Hair Care for Gen Z by Gen Z
As a new generation of beauty consumers emerges, the beauty industry is undergoing a significant transformation. Gen Z consumers, in particular, are highly conscious about the ingredients in their beauty products. With a population that accounts for almost 30% of the world, Gen Z (born roughly between 1996 and 2012) are a major focus for several brands.
The desire to be  environmentally and socially aware, has led to a change  in this generation's values and spearheaded the movement, urging companies to take action on the climate crisis. This is not merely rhetoric. Based on a survey conducted by Capgemini, in 2021, approximately 69 percent of surveyed participants belonging to Generation Z stated that they were willing to spend more on health and beauty products that contain natural and clean ingredients.This trend has led to the rise of natural beauty products, and the Ashley Marie Collection is at the forefront of this movement.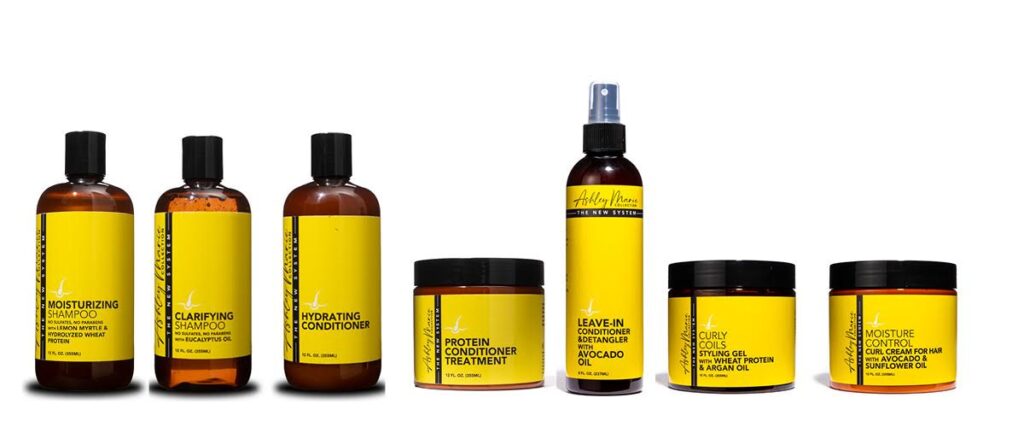 Created by 17-year-old entrepreneur Ashley Marie Gibson, the Ashley Marie Collection features a range of natural hair care products that cater specifically to the evolving needs of Gen Z consumers. Don't be fooled by her young age – Ashley is a total boss. As a Gen-Z entrepreneur, Ashley is passionate about creating products that use natural ingredients and prioritize health and well-being. The Ashley Marie Collection reflects Gen Z's preference for natural and eco-friendly products with its commitment to using only the cleanest, ethically sourced ingredients. All products are cruelty-free, color-safe, paraben-free, sulfate-free, and formulated with natural ingredients.

If being clean wasn't enough, this brand checks off another box – being diverse and inclusive!  The Ashley Marie Collection is an entire hair care line specifically for 4C hair, a hair type that is often overlooked in the beauty industry. The line features a range of uniquely formulated products, including a Clarifying Shampoo, Moisturizing Shampoo, Hydrating Conditioner, Protein Conditioner, Leave-in Conditioner, Coil Cream, and Curly Coil Styling Gel. All of which work wonders for kinky, thick coils and will leave strands feeling and looking even better!
It's your last day to apply to speak at TC Disrupt
Today's your last chance to apply to speak at TechCrunch 2023
Why should you drop everything to get that application in by 11:59 p.m. PDT today? Not only will you help inform and educate the next generation of startups — and potential unicorns — but you'll also establish or enhance your reputation as a valued thought leader and partner. Around here we call that a win-win situation.
How to apply to speak at TechCrunch Disrupt 2023
When you apply, you'll choose one of the two formats below and submit a title and description of your topic:
Breakout Session: Up to two people (including moderator) lead a 30-minute presentation followed by a 20-minute Q&A from an audience of up to 100 attendees. You'll be able to display a presentation and have limited AV capabilities. You'll present one breakout during Disrupt.
Roundtable Discussion: One person leads a 30-minute interactive conversation for an audience of up to 25 attendees. There is no presentation or AV — it's all about organic conversation. You may potentially repeat this roundtable twice during Disrupt.
TechCrunch vets every application and then selects the finalists who will participate in the Audience Choice voting round. We'll post the topics, descriptions and speakers online, and then TechCrunch readers will vote for the sessions they would like to see at the event. The top vote-getters will present live at Disrupt.
These are the important dates you need to know:
Application deadline: Today, April 21, by 11:59 p.m. PDT
Finalists notified: April 27
Audience Choice voting: May 1–12
Winners notified: May 15
Once more — a little louder this time: It's your last opportunity to submit your application to speak at TechCrunch Disrupt on September 19–21! The application window slams shut today, April 21, at 11:59 p.m. PDT. One more reminder: Save up to $825 with an early-bird ticket. Buy your Disrupt pass, and join us in San Francisco!
TechCrunch+ roundup: Deep tech tips for SaaS VCs, toxic fundraising, student visa startup options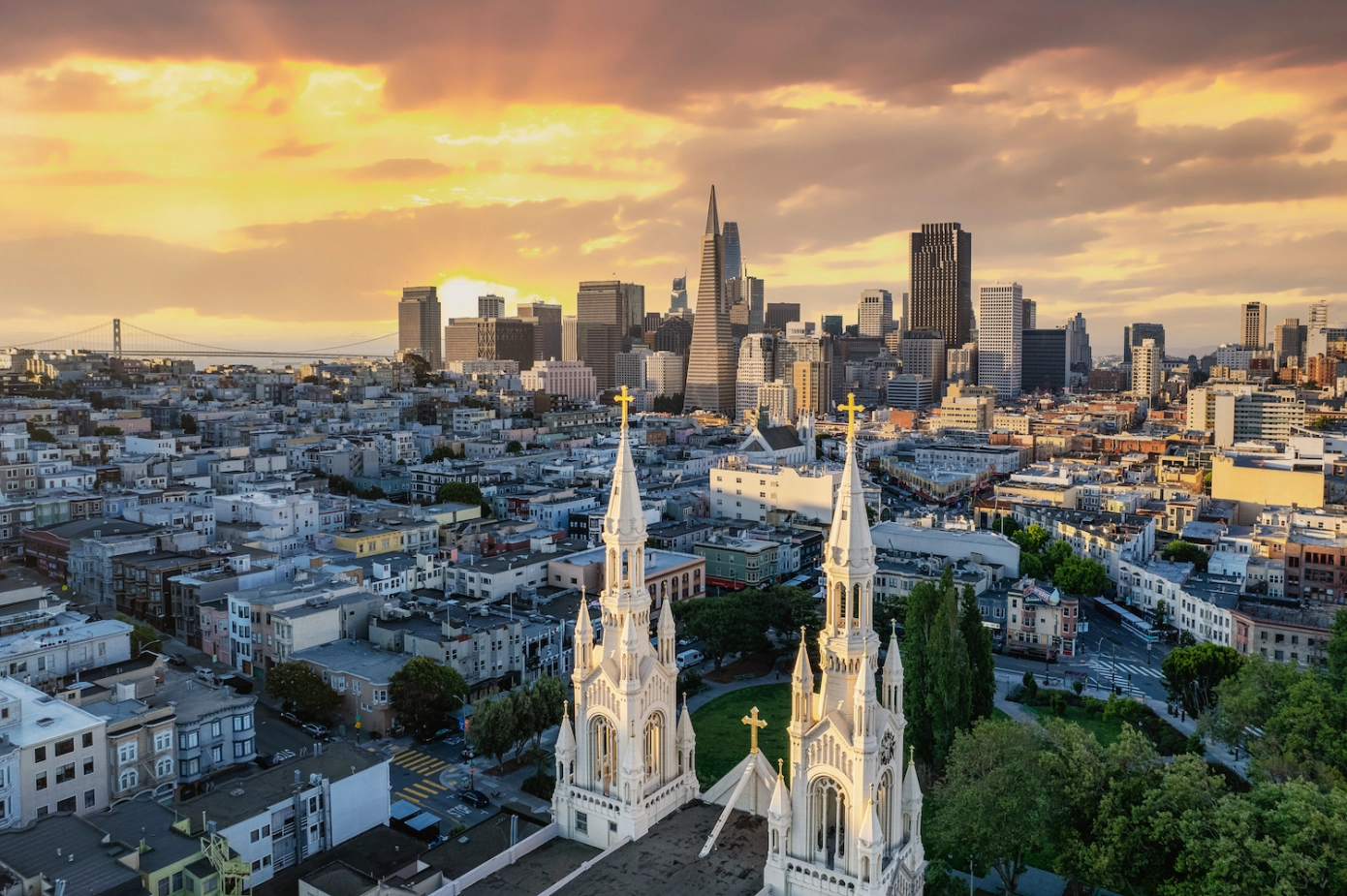 If someone said "startup" while we were playing a word association game, I'd respond with "fundraising." (I bet you would, too.)
Asking people for money is a key aspect of every founder's journey, but Techstars Managing Director Collin Wallace says it can also "accelerate your demise."
For example, raising a round to rev up engineering, sales and marketing sounds positive — but what if the business itself has negative unit economics?.
"Most of the time, what stands between a company and its ability to achieve scale is not a lack of money," writes Wallace in TC+.
"It's better to ask: Do we have hustle problems? Product problems? Process problems? People problems? Is my business model fundamentally flawed?"
In this article, he examines four scenarios that often lead entrepreneurs to seek out new cash and explains why getting "a clear picture of what is fueling losses" is much more important.