The Queen of Wigs and Social Media Tamika Gibson Gets Real About TikTok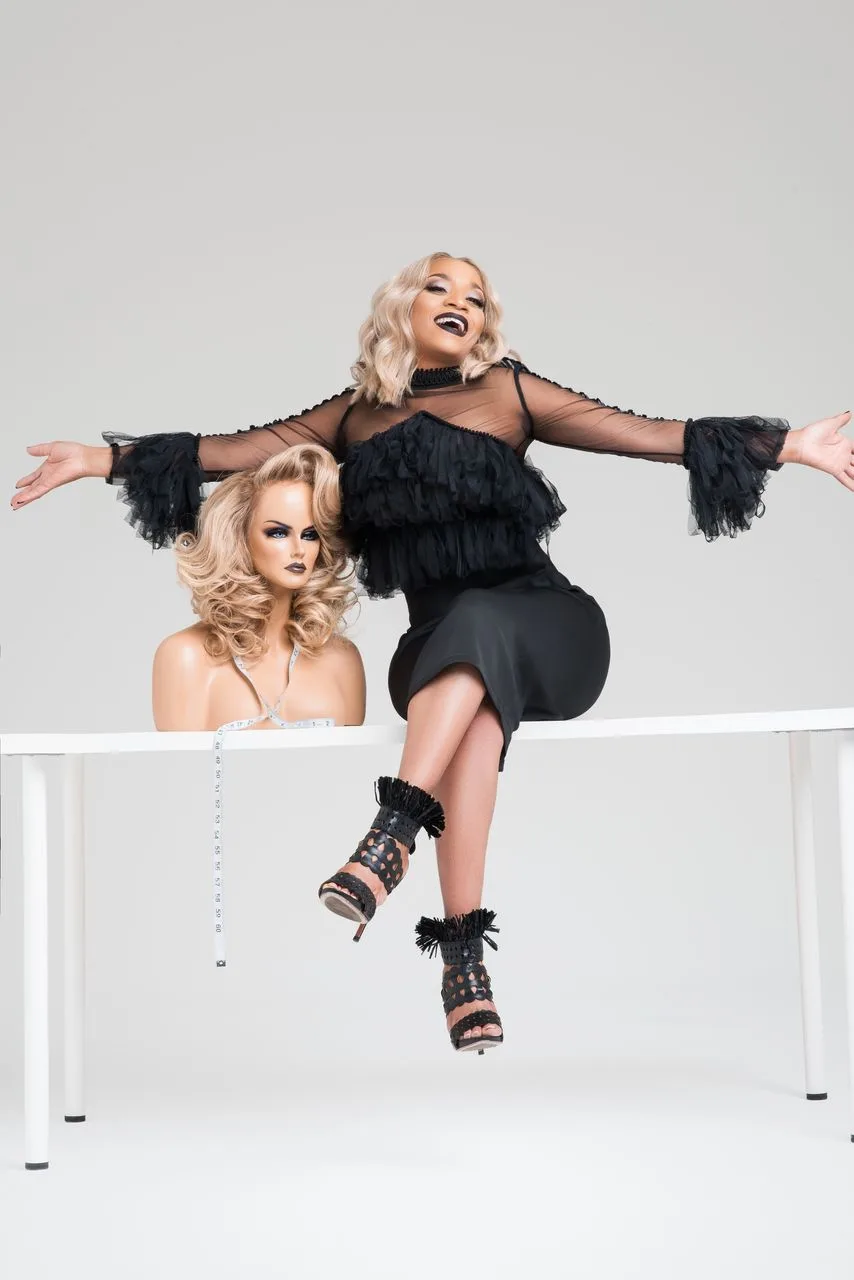 In recent years, social media has transformed how we learn new things, find new products, and consume content. Not only do these platforms allow for a larger audience to be reached, but they can also be shared with one click and even go viral in a matter of hours. Although the idea was a foreign concept to many business owners during the birth of social media, it has quickly grown into a tool several entrepreneurs utilize day-to-day to increase reach, amp sales and successfully expand brands. One group that has seen success is beauty founders utilizing the popular platform Tik Tok. With new trends being created daily, and thousands of songs to choose from, developing app content is fun and brings the attention so many brands desire.
Tamika Gibson, the founder of Bold Hold, is no stranger to this. With over 5.8 million likes and over 300 thousand followers on Tik Tok, she is a notable founder that has cracked the code and used Tik Tok to grow her brand! After working with celebrity clients and creating wigs that make people happy, Tamika created a product that has taken the world of hair by storm called Bold Hold. The brand quickly revolutionized the hair market by introducing a lace wig adhesive that checked all the boxes. And as the brand became more popular, Bold Hold quickly became the go-to for stylists everywhere, but Gibson wasn't stopping there. She wanted to ensure that her brand was known across multiple platforms and spread the knowledge she had spent so many years learning. After posting content on multiple social media accounts, including Instagram and Tik Tok, the Bold Hold founders quickly found success. Her social media presence quickly grew into what it is today.
Although Tamika has achieved remarkable success, promoting brands on social media platforms isn't as easy as it may seem. Tamika tracks trends, creates content, and constantly posts, for the best results. When asked about common social media misconceptions, Gibson had to say: «I think a misconception on promoting with social media is that you must post 3-4 times a day. You have to know your target audience and what they want to see from you. This allows you to post content that supporters will love and convert new Eyes on your page to dollars.» Even though influencers aren't viewed the same as a few years ago, they are still relevant in online marketing. However, choosing the people who represent you wisely is important. «Yes and no. No, because through the years, consumers now understand PROMO. I like to use big influencers that consumers trust. This method is more authentic.»
With all the growth Tik Tok has seen this year, Tamika believes it has allowed her to connect with people who wouldn't otherwise think they would need her products. She stated, «TikTok is AMAZING! TikTok allows me to connect with people who had no idea they Needed Bold Hold! The algorithm is not prejudiced, allowing all walks of life and backgrounds to see my account.» Creating the content that keeps the people watching can be hard, but Tamika found a way: «I think my content resonates because of the constant education the viewer gets from each post. And it's free!» For advising other people aspiring to grow on TikTok, here is what she had to share: «At this present time to grow in TikTok, I highly suggest using hashtags that relate to the post. Tiktok is amazing and allows you to post outside your niche, giving the customers a break from sale, sale, sale. You can build a fantastic community that will support you forever.
     Today, Tamika continues to develop creative content, gain new followers, and promote her brand on social media apps. It serves as an educational platform and a place where people can learn who the Bold Hold founder is as a person and become encouraged to try new things. She looks forward to participating in new trends, sharing her tips on social media success, and continuing to nurture the Bold Hold brand.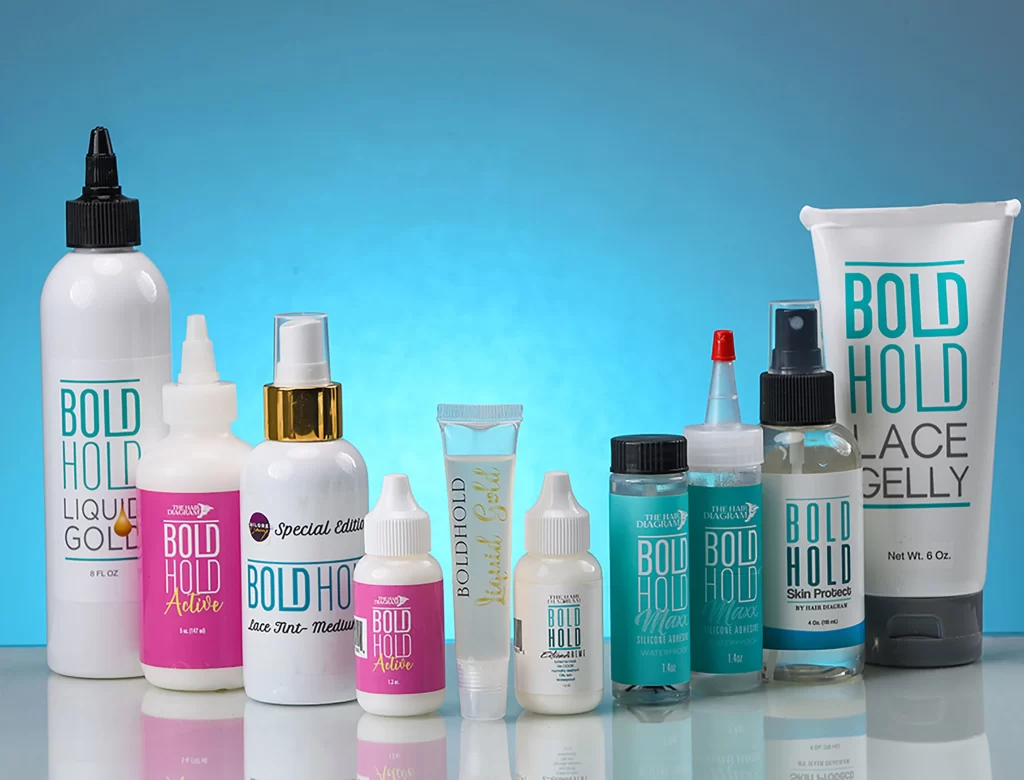 Leo Horacio: A Successful Entrepreneur in the Ecommerce and Online Sales Industry
Leo Horacio is a name that resonates in the world of entrepreneurship and ecommerce.
His journey is a testament to determination and success, and his story inspires many.
As an immigrant who arrived in the United States at the age of 11 after losing his father in a tragic car accident, Leo faced significant challenges from a young age. However, his entrepreneurial spirit led him to create his first business at the astonishing age of 17. Surprisingly, before turning 22, he had already reached his first million dollars. With over 10 years of experience in the ecommerce and online sales industry, Leo Horacio has founded and led four multi-million-dollar companies in the United States.
One of his most notable achievements has been the establishment of a company dedicated to managing ecommerce brands, which generated $10 million in its first 12 months and contributed to $125 million in sales for its clients. Furthermore, he has assisted over 450 investors in earning automated monthly incomes of $6,000 to $8,000 through his team.
But Leo has not only excelled in the business world. He has also shown his social commitment by donating to local foundations that rescue abandoned dogs and provide toys for needy children.
Leo's motivation for entering the ecommerce industry is clear: it is a trillion-dollar industry that continues to grow, and more Latin American countries are adapting to online sales. This means that opportunities continue to expand every day.
His achievements have earned him recognition and awards, including plaques for taking eight stores to reach $1 million in less than 12 months. Additionally, in 2023, he will receive an award for reaching the astounding figure of $25 million in sales in a single year.
Leo's personal experience as an immigrant in the United States, where he had to leave school to work and support his family after losing his father, has been a fundamental influence on his journey.
Leo's impact in his field and in society is undeniable. He has been invited to major conferences where he has inspired hundreds of thousands of Latin American entrepreneurs with his story and impressive results.
Looking to the future, in 2024, Leo plans to expand his foundation to build homes for needy families in low-resource countries and continue growing his personal brand to share his story and expertise with a wider audience.
You can follow Leo Horacio on his social media platforms, where he shares his vision and knowledge in the world of ecommerce and entrepreneurship. His story is a testament to the power of entrepreneurship and determination to overcome challenges and achieve success.
Mehdi Manoochehrzadeh: A Visionary Language Educator Transforming English Learning with Puzzling Method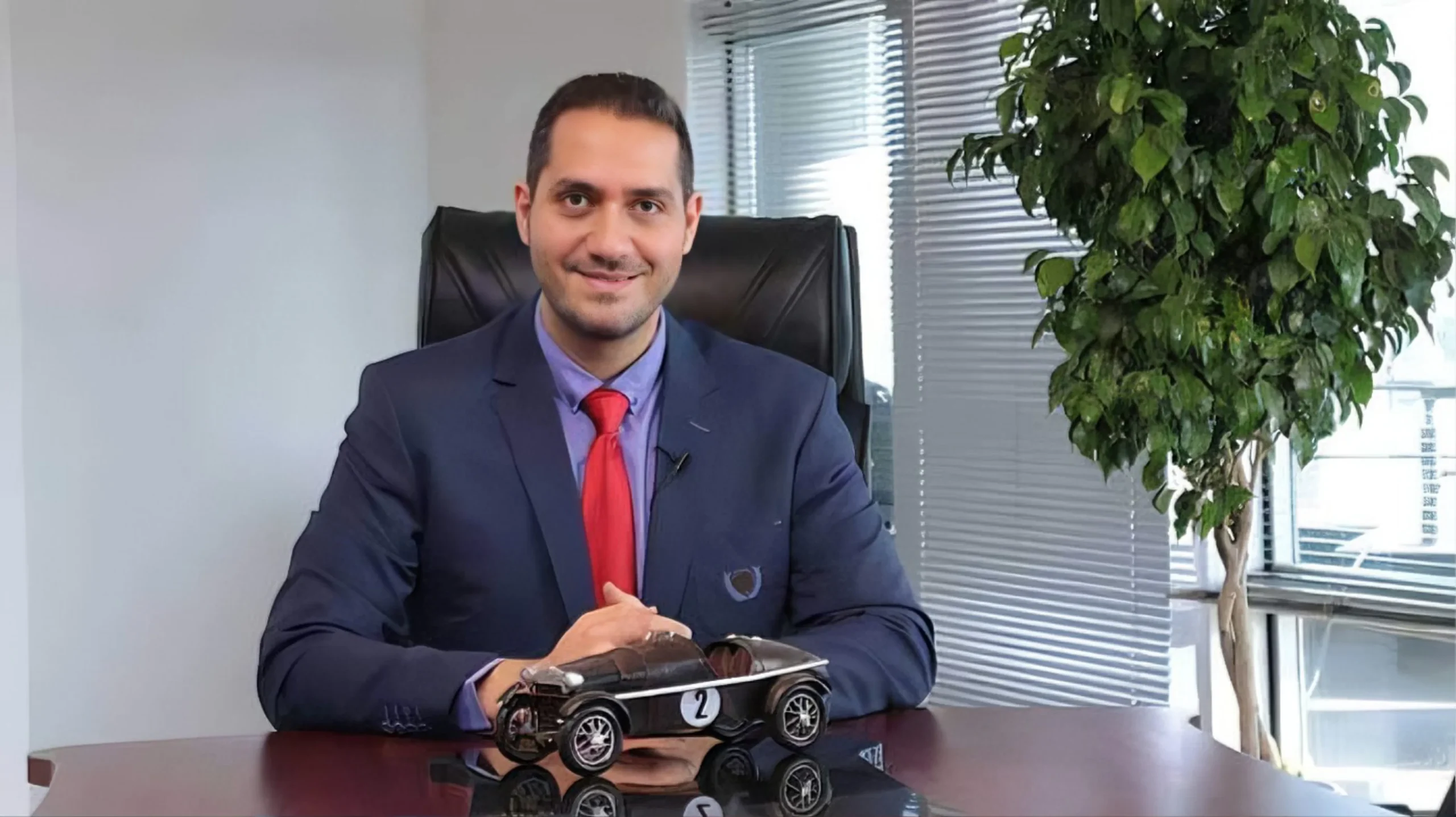 Meet Mehdi Manoochehrzadeh, a pioneering language educator whose relentless pursuit of native-like proficiency in English led to the creation of a revolutionary teaching method known as the Puzzling Method. As a native Persian speaker, Mehdi's determination and innovative approach have empowered over a hundred thousand language learners to master English in record time.
From the ages of 8 to 11, Mehdi attended various language classes in pursuit of his dream to become fluent in English. He believed he had attained a high level of proficiency during those years. However, his first encounter with an English-speaking person at the age of 11 exposed a glaring flaw in the traditional language education system—the materials he had learned were of little practical use, leaving him unable to form even a basic sentence in English. This experience ignited a passion within Mehdi to find a more effective way of learning the language.
In his quest for a better approach, Mehdi discovered the Grammar Translation Method (GTM), a teaching method that resonated with him. Embracing the GTM, he experienced a remarkable transformation, achieving fluency in English within just six months and shedding all his negative feelings and insecurities.
Recognizing that many of his friends faced similar challenges in their language learning journey, Mehdi took it upon himself to help them. He began teaching English to his friends using the GTM, and to his delight, they too experienced rapid progress and newfound confidence in their language skills.
Fueled by his friends' success and driven by a growing demand for effective language learning methods, Mehdi was inspired to refine the GTM.
He created the Puzzling Method to address the shortcomings of conventional language teaching. This groundbreaking approach focuses on practical communication skills, encourages active student engagement and interaction, and provides a more immersive cultural experience.
The Puzzling Method has since proven to be a game-changer in the world of language education. Mehdi's unique approach allows learners to visualize their progress after each session, encouraging motivation and dedication. Instead of directly learning English grammar, learners construct sentences in their native language and then translate them into English using puzzle pieces.
In 2010, Mehdi's unwavering commitment to effective language education led him to establish the Manoochehrzadeh Language Academy. Through this institution, he has successfully taught English to over a hundred thousand language learners, providing comprehensive educational packages tailored to individual needs.
Mehdi's contributions to the field of language education have not gone unnoticed. He has been recognized and celebrated for his achievements, earning accolades and awards throughout his career. Some of his notable milestones include:
Education Management Certificate from LEEDS University, England in 2014.
Establishment of the Manoochehrzadeh publishing company in 2016.
TTC Certificate from Petrel College, Canada, in 2017.
Paper Presentation Certificate at the International NTELT Conference in 2018.
Article Publication and Presentation at NTELT titled «Exploring the Relationship between EFL Learners' Self-Efficacy Belief and their Language Proficiency: The Case of Reading Comprehension in Focus,» in 2018.
Article Publication Certificate in the LTRQ Journal in 2019.
Article Publication and Presentation at ICSLS exploring the interplay between Iranian EFL teachers' perceptions of research and their academic degrees in 2019.
Article Publication and Presentation at SSYJ titled «The Interplay between Young Learners' Sense of Self-Efficacy in Reading Comprehension and English Language Proficiency» in 2019.
Book Publication: «Fundamental Terms in Language Teaching Methodology» explaining English language teaching terminology, published by Society Publications in Canada in 2021.
Book Publication: «Syllabus Design and Material Development» regarding curriculum design, published by Society Publications in Canada in 2021.
Book Publication: «101 Key Points in Language Teaching Methodology» about various language teaching methods, published by Lambert Publishing in Germany in 2022.
Mehdi's commitment to continuous improvement and future endeavors is evident in his dedication to learning and developing other languages. He remains focused on expanding his expertise and knowledge in language education to empower even more learners worldwide.
Stay connected with Mehdi and his transformative Puzzling Method on Instagram, where he shares valuable insights and updates @demanoochehrzadeh. For more information and to explore Mehdi's work, visit his official website at drmanoochehrzadeh.com.
Through his exceptional contributions to language education, Mehdi Manoochehrzadeh is leaving an indelible mark on the world of English learning, making proficiency achievable and accessible for learners of all backgrounds.
Flavio Esteban Calvo: A Role Model in Psychology and Mental Health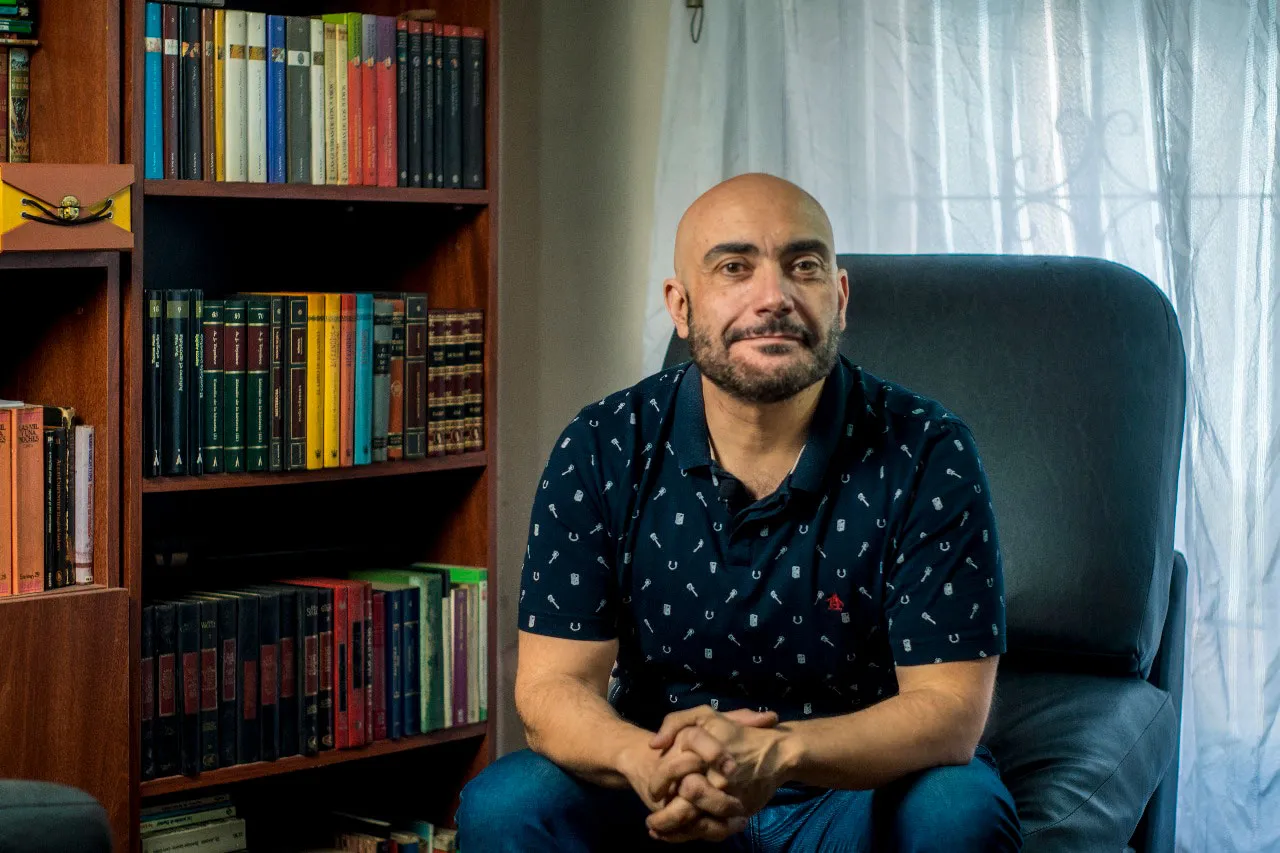 Dr. Flavio Esteban Calvo's journey is an inspiring testament to perseverance, passion, and a deep commitment to mental health. With a bachelor's degree in psychology, specializing in cognitive and systemic psychology, and a Ph.D. in systemic, cognitive, and neurosciences, Dr. Calvo has become a prominent figure in his field.
His career extends beyond the classroom, as he has shared his expertise as a university lecturer in Argentina and in postgraduate programs in Ecuador, Chile, and Spain. His contribution to the education of future professionals is undeniable.
In addition to his academic work, Dr. Calvo is the author of two significant books: «Better Decisions» and «Boost Your Finances.» These works reflect his dedication to improving people's quality of life through psychology and conscious decision-making.
Dr. Calvo's impact transcends borders, having been recognized both in Argentine and international media. His focus on systemic and cognitive psychology has earned him respect in the psychotherapy community.
One of the most notable achievements in his career is the recognition awarded by the Ecuadorian Association of Psychotherapy in 2022. This accolade is a testament to his dedication and contribution to psychology and mental health.
When asked about his most significant accomplishments, Dr. Calvo emphasizes that beyond academic and professional successes, what fills his heart is witnessing transformed lives through his work. The stories of people he has supported in overcoming challenges are his greatest reward.
For him, the most important moment of his career is always the present. Currently, he feels fortunate to teach in different countries, lead a team of over 30 professionals at Dynamos, and continue to support individuals through conferences and personal therapy.
Dr. Calvo has developed a comprehensive program for managing anxiety, panic attacks, and stress, which has had a positive impact on the lives of those who have followed it. This effort adds to his commitment to enhancing people's quality of life.
Regarding his role as «Motivational Influencer of the Year,» Dr. Calvo sees himself as someone who seeks to inspire and promote healthy discussions through his content. His authenticity and desire to contribute to the world drive him forward.
His advice to young entrepreneurs is clear: consistency is key, and authenticity sets you apart in a world where many imitate others.
Looking to the future, Dr. Calvo dreams of becoming a reference in research, teaching, and treatment of anxiety, panic attacks, and stress. His mission is to help those who suffer regain a high-quality life.
In summary, Dr. Flavio Esteban Calvo is a prominent figure in psychology and mental health. His human-centered approach and passion for personal growth and the well-being of others serve as an example to follow. You can connect with him through his social media or website to learn more about his activities and contributions to the community.