Exclusive: France Freezes Ownership Of Two Helicopters Linked To Sanctioned Russian Billionaire Alisher Usmanov – Forbes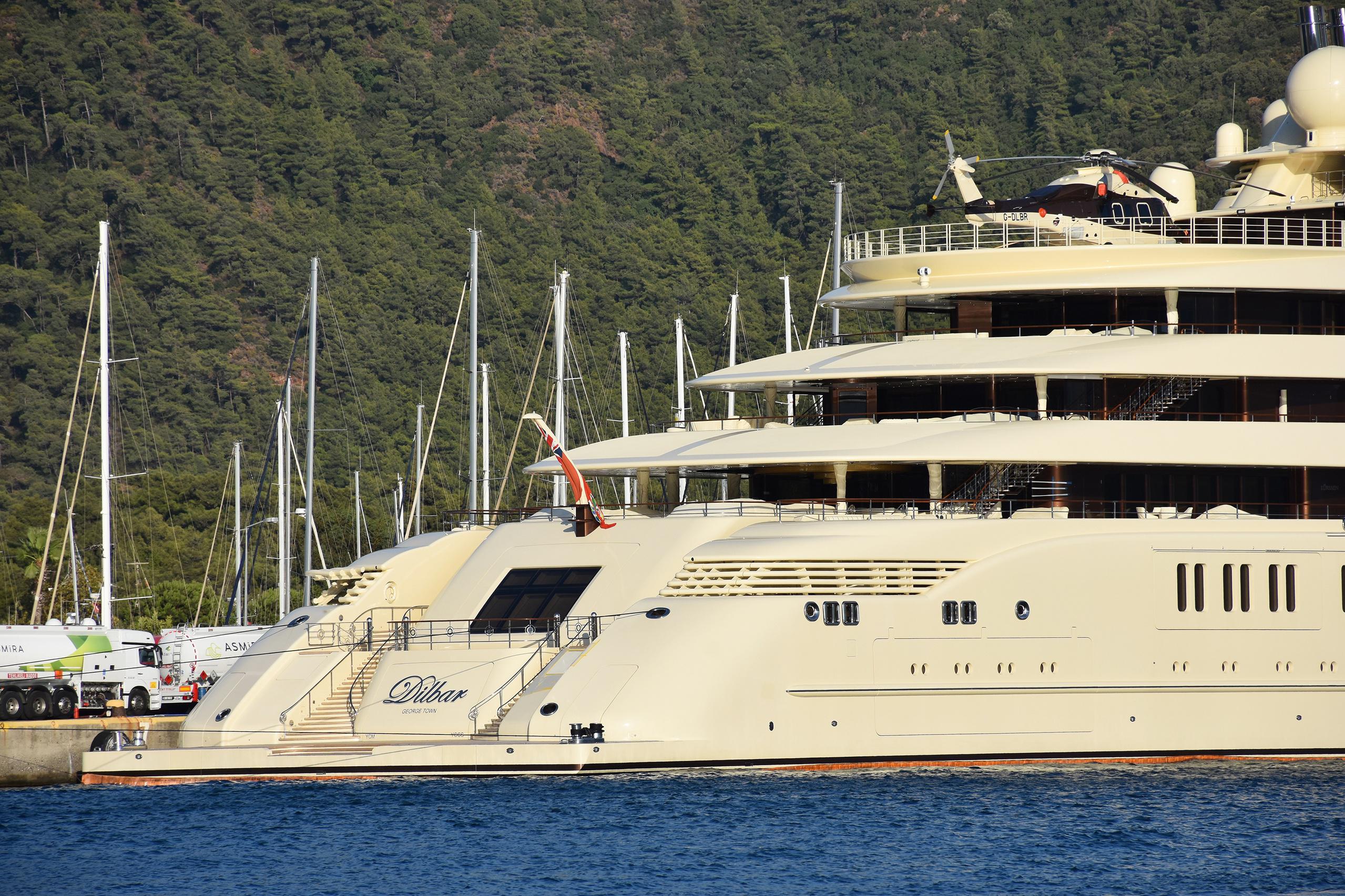 The M-DLBR helicopter on Alisher Usmanov's Dilbar yacht in Mugla, Turkey.
French authorities froze two helicopters owned by sanctioned Russian billionaire Alisher Usmanov on the French Riviera last week. A spokesperson for the French Ministry of Economy and Finance confirmed to Forbes One that the two helicopters—an Airbus EC-175 with the tail number M-DLBR and a Eurocopter EC-155 with the tail number M-DLBA—were frozen in Le Castellet on March 22 and in Monte Carlo, Monaco, on March 25, respectively. France sanctioned Usmanov on February 28 as part of wider European Union sanctions, which Monaco adopted the same day.
Usmanov, 68, is one of Russia's richest people. He was an early investor in Facebook. His largest holding is a stake in iron ore and steel giant Metalloinvest and he also owns shares in Chinese consumer electronics firm Xiaomi as well as smaller holdings in telecom, mining and media.
The helicopter marked M-DLBR was last recorded in Le Castellet on November 13, 2021, while M-DLBA was last seen in Monte Carlo on March 1, according to public data. Both helicopters were registered in the British crown dependency of the Isle of Man until they were deregistered on March 3. In practice, deregistration makes an aircraft "stateless" and deprives it of a valid certificate of airworthiness, meaning it's no longer insurable and can't fly until it's registered in a new country. M-DLBR is owned by Cayman Islands-based Crystal Sky Limited and M-DLBA is owned by Caymans-based Margaux Aviation Limited, according to the Isle of Man Aircraft Registry. Forbes estimates the two helicopters are worth a combined $26 million, based on prices for new and used models.
A spokesperson for Usmanov told Forbes that Usmanov does not own the helicopters. "Most of the property [mentioned by Forbes], including the two helicopters, have been transferred into irrevocable trusts. Mr. Usmanov does not own them," he said. "The process of moving property into family trusts started many years ago and had nothing to do either with evading sanctions or with hiding wealth."
Margaux Aviation Limited is linked to Usmanov via its prior ownership of an Airbus A340 jet owned by Usmanov, while M-DLBR has been photographed on Usmanov's 512-foot superyacht Dilbar. Both helicopters are associated with Dilbar, which has two helipads and is valued at $588 million by yacht valuation experts VesselsValue. Both Dilbar and the Airbus jet were blocked by the U.S. Treasury Department on March 3, the same day Usmanov was sanctioned by the U.S. The Airbus—worth at least $350 million, according to the U.S. Treasury—was last seen in Tashkent, Uzbekistan, on February 28. Usmanov was born in the former Soviet republic and holds dual Russian and Uzbek citizenship.
Dilbar is currently stuck in the German port city of Hamburg, where it has been stationed for refitting work since October. Forbes One reported on March 3 that work on the ship had been halted and the Ministry for Economy and Innovation in the German state of Hamburg said that the yacht could not leave port.
Forbes One reported on March 8 that the 96-person crew on the yacht had been fired because Sarnia Yachts, the firm that employed the crew, was no longer able to pay salaries due to EU and U.S. sanctions.
Follow Forbes' reporting on all the jets and helicopters owned by sanctioned Russian billionaires here:
The American Dream: Is It Still Alive?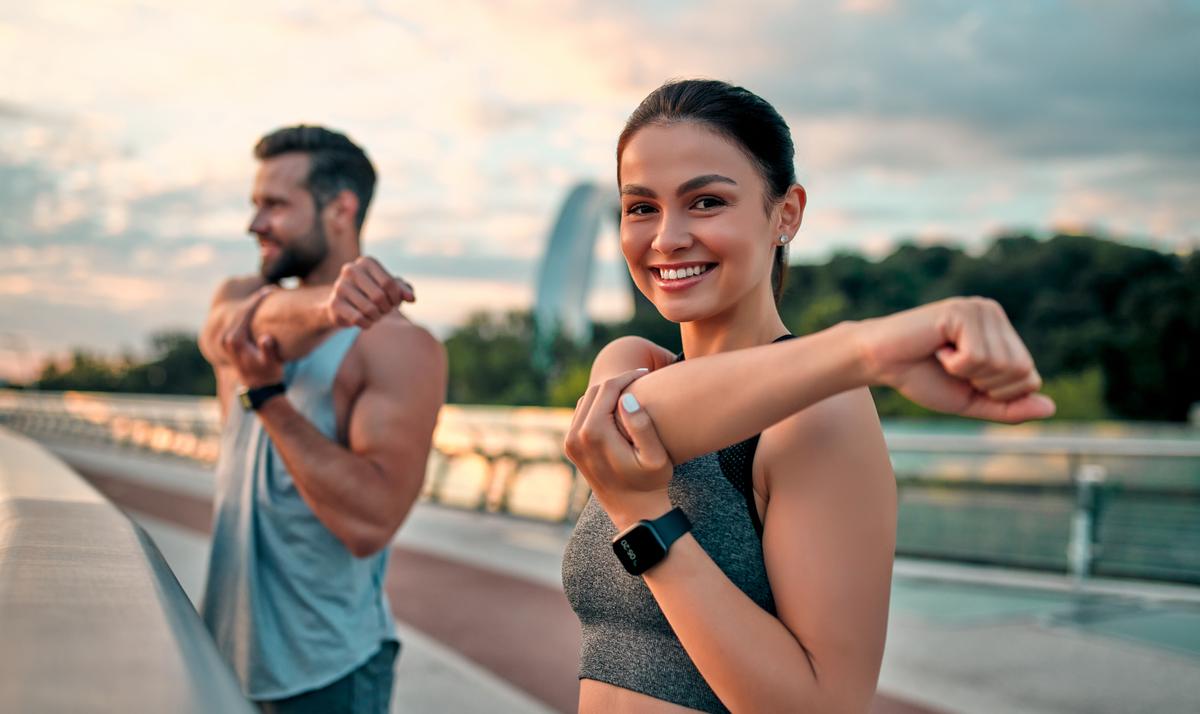 The United States is a vast and diverse country, and as such, there is no single «American lifestyle.» However, there are some common elements that can be found across the country, such as:
A strong emphasis on individualism. Americans value independence and self-reliance, and they tend to be less community-oriented than people in some other cultures.
A focus on work and achievement. Americans work long hours and place a high value on success. They are also very competitive, and they often strive to be the best at whatever they do.
A love of freedom and opportunity. Americans believe that they have the right to pursue their own dreams, and they are willing to work hard to achieve them. They also believe that anyone can succeed in America, regardless of their background.
A strong belief in the American Dream. The American Dream is the belief that anyone can achieve success in America, regardless of their circumstances. This belief is deeply embedded in American culture, and it is a powerful motivator for many people.
A diverse population. The United States is a melting pot of cultures, and this diversity is reflected in the American lifestyle. People from all over the world come to America to pursue their dreams, and they bring their unique cultures and traditions with them. This diversity makes the American lifestyle one of the most interesting and vibrant in the world
In addition to these general trends, there are also some specific lifestyle differences that can be found in different parts of the United States. For example, people in the Northeast tend to be more formal and reserved than people in the South, who are known for their hospitality and outgoing nature. People in the West are more laid-back and casual than people in the Midwest, who are known for their hard work and Midwestern values.
Ultimately, the American lifestyle is a diverse and ever-evolving thing. It is shaped by the country's history, its geography, and its people. But no matter where you go in the United States, you are sure to find a vibrant and welcoming community that is eager to share its unique culture with you.
Here are some other aspects of the American lifestyle that are worth mentioning:
The importance of family. Family is very important to most Americans. They often spend a lot of time together, and they value close relationships with their relatives.
The love of sports. Americans are passionate about sports, and they follow their favorite teams closely. Baseball, basketball, football, and ice hockey are the most popular sports in the United States.
The importance of education. Americans place a high value on education, and they believe that it is the key to success. The United States has some of the best universities in the world, and many Americans go on to get a college degree.
The American diet. The American diet is varied and includes foods from all over the world. However, some of the most popular foods in the United States include hamburgers, hot dogs, pizza, and french fries.
The American way of spending. Americans are known for their spending habits. They often buy big-ticket items, such as cars and houses, on credit. They also spend a lot of money on entertainment, such as movies, concerts, and sporting events.
The American lifestyle is constantly changing, but it is always a vibrant and exciting place to live. If you are looking for a country with opportunities for success, a strong sense of community, and a diverse culture, then the United States is the place for you.
DR MICHAEL MOSLEY: The hidden sleep disorder that can make women feel tired all day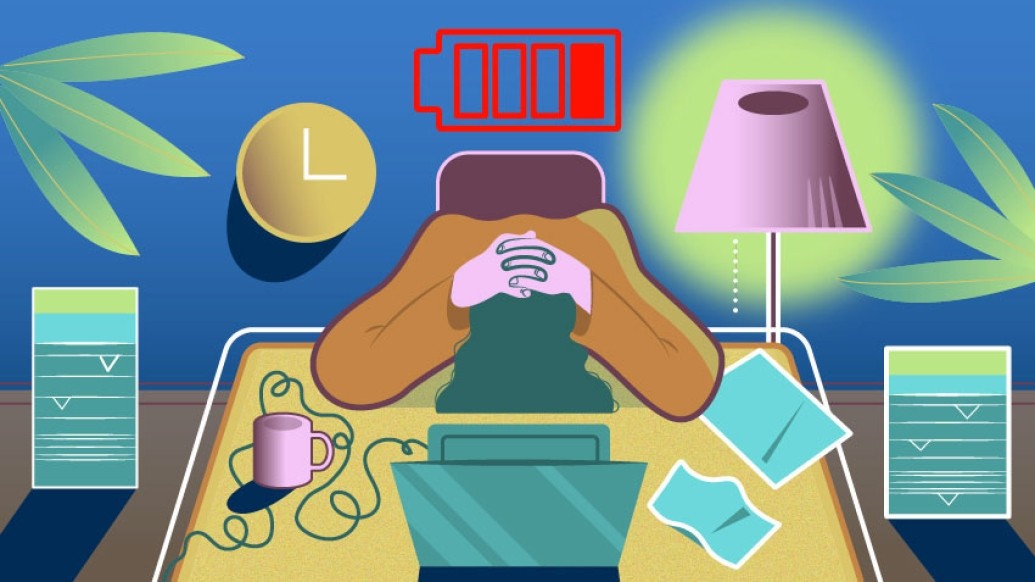 Are you tired all the time? Do you struggle to stay awake in the afternoon and frequently fall asleep watching TV? Has your sex life dried up?
If so, you may be suffering from a commonly undiagnosed disorder called sleep apnoea. It's estimated that at least ten million people in the UK have sleep apnoea, but fewer than 15 per cent of those affected know they have it, let alone get treated. And the people who are least likely to get treatment are women.
People with sleep apnoea repeatedly stop breathing (it can be for a few seconds or more than a minute) during the night.
That not only disrupts sleep but over time leads to weight gain and an increased risk of heart disease and stroke. It also reduces the production of sex hormones, such as oestrogen and testosterone, although why is not clear, and decreases sex drive.
I've always associated sleep apnoea with overweight men who snore, and they are certainly at risk, mainly because excess fat around the neck puts pressure on the upper airway during sleep.
But as I've discovered, while making a new series on sleep, it affects all ages — and is very common in women (according to a Swedish study, 20 per cent of women have moderate to severe sleep apnoea and 90 per cent of those don't know they have it).
The main form of sleep apnoea, obstructive sleep apnoea (OSA), typically happens when your tongue falls back, partially blocking your airway — a loud, snoring sound occurs as air vibrates against the soft tissue as it's forced past the obstruction.
When it becomes more severe, that blockage means you stop breathing, which wakes you up so that you can shift, perhaps from lying on your back to lying on your side, to clear the blockage.
R egularly cutting off your oxygen supply and constantly waking can be harmful to your brain and to your body. It is a major cause of severely raised blood pressure, which leads to strokes, as well as tiredness and irritability.
It can even kill you. The actress Carrie Fisher, famous as Princess Leia in Star Wars, died from a heart attack at the age of 60 while on a plane. The coroner said that the main contributory factors were untreated sleep apnoea and a build-up of fatty tissue on the walls of her arteries. Men often get diagnosed because their partner notices the snoring, the regular halts in breathing and gasping or snorting noises.
Unfortunately, men don't seem to recognise when the same thing happens to women, so women don't get dragged along to the doctor anything like as much.
Women also tend to have slightly different symptoms — so when they do go to the doctor they commonly report fatigue, headaches or having restless legs, for example, which their GP may not immediately recognise as being linked to sleep apnoea. Why women are more prone to these symptoms is unclear, but one theory is that they tend to have different sleep cycles and this leads to fewer but more severe apnoeas (wakings).
Sleep apnoea gets worse after the menopause and this is partly because women are then prone to weight gain, but also because of the drop in the hormones, oestrogen and progesterone, which strengthen the upper airway and stop it collapsing.
A Norwegian study, published last year in PLOS One, found that women with lower levels of these hormones were much more likely to snore and have sleep apnoea.
But if you are referred for tests and it turns out that you have OSA, you have a number of options. Losing weight is a good place to start. Although slim people can develop OSA, it is more common in overweight people.
For a study in Finland, a group of overweight or obese people with OSA were put on a rapid weight-loss diet (800 calories a day for up to 12 weeks; similar to my Fast 800 programme). They lost an average of 10.7 kg, and this cured more than half of them of OSA. Even if they lost and kept off just 3 kg, their chance of curing their OSA was still 38 per cent.
Another option is buying a device that keeps you sleeping on your side, rather than your back. I've seen one you wear around your neck while you sleep, which gives you a little buzz when it detects you lying on your back, prompting you to move. Sewing a tennis ball into the back of your pyjamas would have a similar effect. I know people who swear by this.
There's also something called a mandibular advancement device (MAD), which you normally get from a dentist, that's a bit like a sophisticated mouthguard. When you put it in at night it brings your lower jaw (and tongue) forward, keeping your airway clear.
If you have severe sleep apnoea, you may be prescribed a CPAP (continuous positive airway pressure) machine. It sits by your bed and pumps air into a mask covering your nose and mouth while you sleep. The pressure of the air keeps your throat open so you don't stop breathing.
It can be a lifesaver but it does have downsides. You have to wear a mask in bed every night, and looking like Darth Vader can also be a bit of a passion killer.
If nothing else works there is uvulopalatopharyngoplasty — an operation to burn or cut away tissue in your throat to try to clear the obstruction. This has risks, recovery is painful and it is not always effective.
There is, however, other hope on the horizon. In a study published last December in the journal Chest, researchers tested a nasal spray containing a drug designed to prevent the collapse of the upper airway during sleep.
They found it to be far more effective at keeping patients' airways open compared with a placebo.
The next step is bigger trials but it is an exciting possibility for the millions who are suffering with sleep apnoea — albeit not in silence.
'Alcoholic' Labrador becomes first dog treated for addiction: Vets scramble to save two pets hooked on booze left out by dead owner – with one canine dying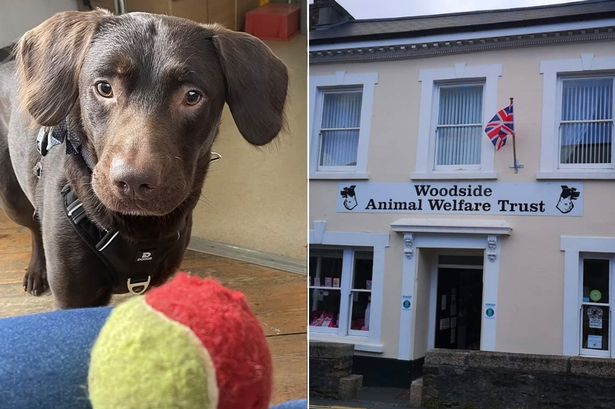 An 'alcoholic' Labrador became the first dog being treated for alcohol addiction after vets scrambled to save him and another dog hooked on booze that was left out by their dead owner.
A male puppy named Coco came to the Woodside Animal Welfare Trust suffering from canine alcohol withdrawal, which the animal shelter said was 'a first' for them.
The animal rescue in Plymouth, Devon, added that Coco, a two-year-old Labrador cross, has been with them for over a month, having required intensive care since arriving as part of his 'tragic' journey.
A veterinarian who was on-site at the time tried their best to save both dogs, but the second dog passed away and Coco remained 'seriously unwell', the shelter wrote on Facebook.
The brown labrador then required around the clock care and his symptoms indicated that he was in alcohol withdrawal.
Staff at the rescue centre told the Telegraph that the dogs became dependent on alcohol when their owner left out drinks before he went to sleep.
The dog spent four weeks sedated at the shelter to help him with his withdrawal symptoms and to reduce the risk of further fits.
The treatment worked and the puppy will be ready for adoption soon: 'We are so thankful that we are now out of danger and Coco is off all medication and is now starting to behave like a normal dog.
'He is not yet ready for adoption and whilst physically he seems to have recovered, mentally he is still very anxious at times.'
The shelter added that the Dunroamin Special Care Unit, which means Coco could be cared for in a more homely environment and away from the main kennels,'certainly made a difference in his recovery and overall wellbeing'.
The shelter said without their care, 'Coco would likely not have survived this heart-breaking ordeal'.