CDC Announces Negative COVID-19 Test Requirement from Air Passengers Entering the United States from the People's Republic of China
CDC is announcing today that it will implement a requirement for a negative COVID-19 test or documentation of recovery for air passengers boarding flights to the United States originating from the People's Republic of China (PRC) and the Special Administrative Regions of Hong Kong and Macau. CDC is announcing this step to slow the spread of COVID-19 in the United States during the surge in COVID-19 cases in the PRC given the lack of adequate and transparent epidemiological and viral genomic sequence data being reported from the PRC. These data are critical to monitor the case surge effectively and decrease the chance for entry of a novel variant of concern. CDC will continue to monitor the situation and adjust our approach as necessary.
Variants of the SARS-CoV-2 virus continue to emerge in countries around the world. However, reduced testing and case reporting in the PRC and minimal sharing of viral genomic sequence data could delay the identification of new variants of concern if they arise. Pre-departure testing and the requirement to show a negative test result has been shown to decrease the number of infected passengers boarding airplanes, and it will help to slow the spread of the virus as we work to identify and understand any potential new variants that may emerge.
Starting at 12:01 AM ET on January 5, all air passengers two years and older originating from the PRC will be required to get a test (such as a PCR test or an antigen self-test administered and monitored by a telehealth service or a licensed provider and authorized by the Food and Drug Administration or the relevant national authority) no more than 2 days before their departure from the PRC, Hong Kong, or Macau, and show a negative test result to the airline upon departure.
The requirement applies to these air passengers regardless of nationality and vaccination status.
This will also apply to persons traveling from the PRC via third country transit and to passengers connecting through the United States onward to further destinations.
Along with applying this requirement to direct flights from the PRC, passengers transiting Incheon International Airport, Toronto Pearson International Airport, and Vancouver International Airport on their way to the United States will be required to provide a negative COVID-19 test if they have been in the PRC in the last 10 days no more than 2 days before their departure to the United States. These three transit hubs cover the overwhelming majority of passengers with travel originating in the PRC and the Special Administrative Regions. We will continue to monitor travel patterns, adjust our approach as needed, and keep Americans informed in a timely manner.
Passengers who tested positive more than 10 days before the flight can provide documentation of recovery from COVID-19 in lieu of a negative test result.
Airlines must confirm the negative COVID-19 test result or documentation of recovery for all passengers before they board or deny boarding to the passenger.
CDC is also expanding the Traveler-based Genomic Surveillance program (TGS), a voluntary program that serves as an early warning system to detect and characterize new and rare variants of the virus that causes COVID-19. TGS collects anonymous nasal swabs from arriving international travelers on selected flights at major U.S. international airports. The program tests for presence of the COVID-19 virus, and if it is detected, the program sequences the virus's genome to identify any new variants. The program is expanding by adding additional airports (Los Angeles and Seattle)—bringing the total number of airports to seven and number of weekly flights covered to approximately 500 from at least 30 countries across all World Health Organization (WHO) regions. This includes approximately 290 weekly flights from PRC and surrounding areas.
TGS has proven to overcome gaps in global SARS-CoV-2 variant surveillance that occur as many countries decrease or discontinue testing and sequencing. During the initial weeks of the Omicron surge, TGS detected two Omicron subvariants, BA.2 and BA.3, and reported them to the global database weeks before they were reported elsewhere, demonstrating that the program is able to detect variants early.
The approach laid out, when layered with existing CDC recommendations such as masking during travel, self-monitoring for symptoms, and testing for three days after arrival from international travel, will help make travel safer, healthier, and more responsible by reducing spread on planes, in airports, and at destinations and to be on alert for any potential variants emerging. Our new testing policy, along with expansion of TGS, will help to protect travelers and the health and safety of American communities.
CDC also continues to work with WHO and partner countries to enhance sequencing capacity and improve the global capacity to detect new variants.
Police arrest husband of missing Massachusetts woman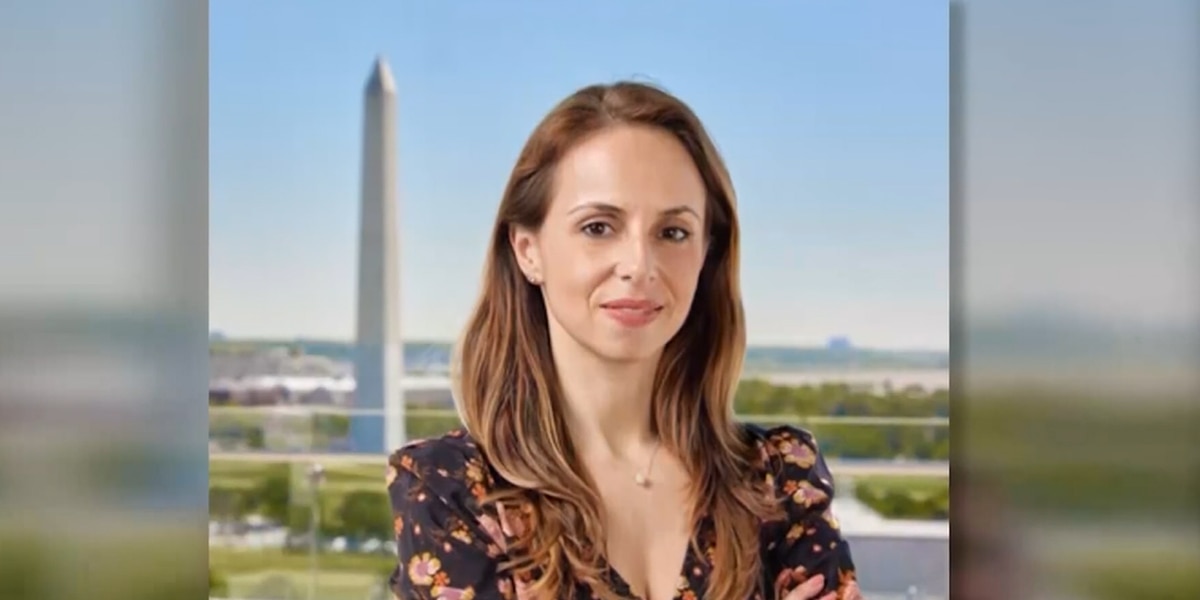 BOSTON (AP) — The husband of a missing Massachusetts woman was arrested Sunday for allegedly misleading investigators, according to the office of Norfolk District Attorney Michael Morrissey.
Massachusetts State Police and local police took Brian Walshe, 46, of Cohasset, Massachusetts into custody after concluding they had "probable cause" to believe he had misled investigators into the search for his 39-year-old wife, Ana Walshe. She has been missing since New Year's Day.
The announcement of Brian Walshe's arrest came after Massachusetts State Police and local police said in a joint statement that their ground search for Ana Walshe or evidence related to her disappearance concluded Saturday.
A specialized State Police unit trained in search and rescue operations, three K-9 teams and the State Police Air Wing searched wooded areas near Walshe's home Saturday. State Police divers searched a small stream and a pool but did not find anything, the statement said. The Metropolitan Law Enforcement Council also helped with the search.
Walshe, the mother of three young children, was last seen a week ago in her Cohasset home, police said.
She was reported missing Wednesday by her husband in Cohasset and her employer in Washington, according to The Patriot Ledger. The couple owns a home in Washington and Walshe commutes during the week for work at a real estate company, her friends said.
While police searched for Walshe on Friday, there was a fire at a home in Cohasset she owned until last year. The home was sold in March. State Police and local investigators determined the cause of the fire was accidental. The current occupants escaped safely.
The investigation into Walshe's disappearance is ongoing. Authorities returned to her home Sunday, while detectives from Cohasset and the State Police were also in Washington investigating, according to The Boston Globe.
Brian Walshe, is awaiting sentencing in a fraud case involving the sale of fake Andy Warhol paintings, according to court records. Cohasset police said Walshe's disappearance and her husband's case seem to be two very separate things, The Boston Globe reported.
He is scheduled to be arraigned Monday on the latest charges in Quincy District Court. It was unclear if Brian Walshe has an attorney and a phone number for him could not be found.
Copyright 2023 Associated Press. All rights reserved.
The top 10 real estate markets seeing the biggest changes. Some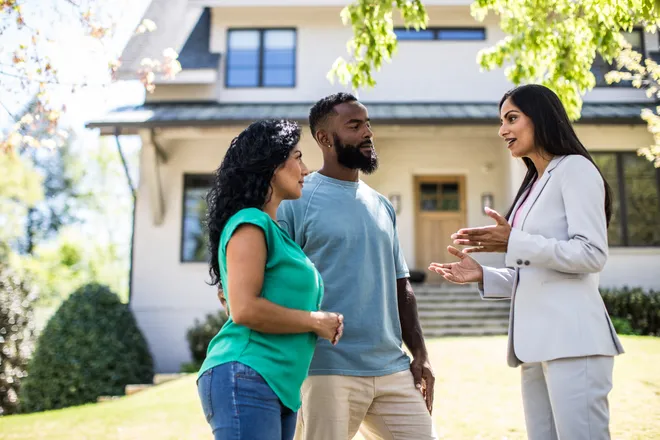 As the U.S. housing market cools down, bidding wars are now a distant memory and many homebuyers and sellers are waiting to see how prices shake out before making a move.
Nationwide, the number of days homes stayed on the market rose by 67% to 35 days in October, up from 21 days last October, showing that higher mortgage rates —which have doubled since last year — have combined with inflation and pessimism about the economy to weigh on the real estate market.
But housing market conditions at the local level varied greatly, according to a report by House Method.
"A lot of the metros where there was a huge decrease in the days on market were a lot of very small, less expensive towns and metros," says Caroline Jones, who analyzed data for Housing Method. "It shows that many people are not really able to afford a house in the more popular, more expensive metros anymore."
This list of locations where homes spent fewer days on the market was dominated by Pennsylvania metros, four of which, including Harrisburg and Lancaster, stayed on the market for just over a week on average. The median sale price in that state rose 9.5% from $192,000 in October 2021 to $210,000 in 2022, well below the U.S. median home price of $379,100.
Housing market predictions:Six experts weigh in on the real estate outlook in 2023
Top 10 real estate markets for 2023:Goodbye COVID boomtowns, hello mid-sized markets
Housing market:What's happening with the housing market? Mortgage rates, home prices and affordability.
By contrast, homes in Midwestern markets appear to be selling fast, with Indiana, Kansas, Michigan, and Nebraska among the top 10.
Some of the markets that saw the biggest percentage increase in the amount of time homes took to sell were places that also saw big price increases during the pandemic.
For instance, in North Port, Florida, the number of days homes took to sell rose by 263% this October compared with the same time last year. Just before the pandemic, in February 2020, the median price of a home sold in North Port stood at $230,000. In July 2022, it had shot up to $410,000.
Top 10 Trusted IT Companies in USA 2023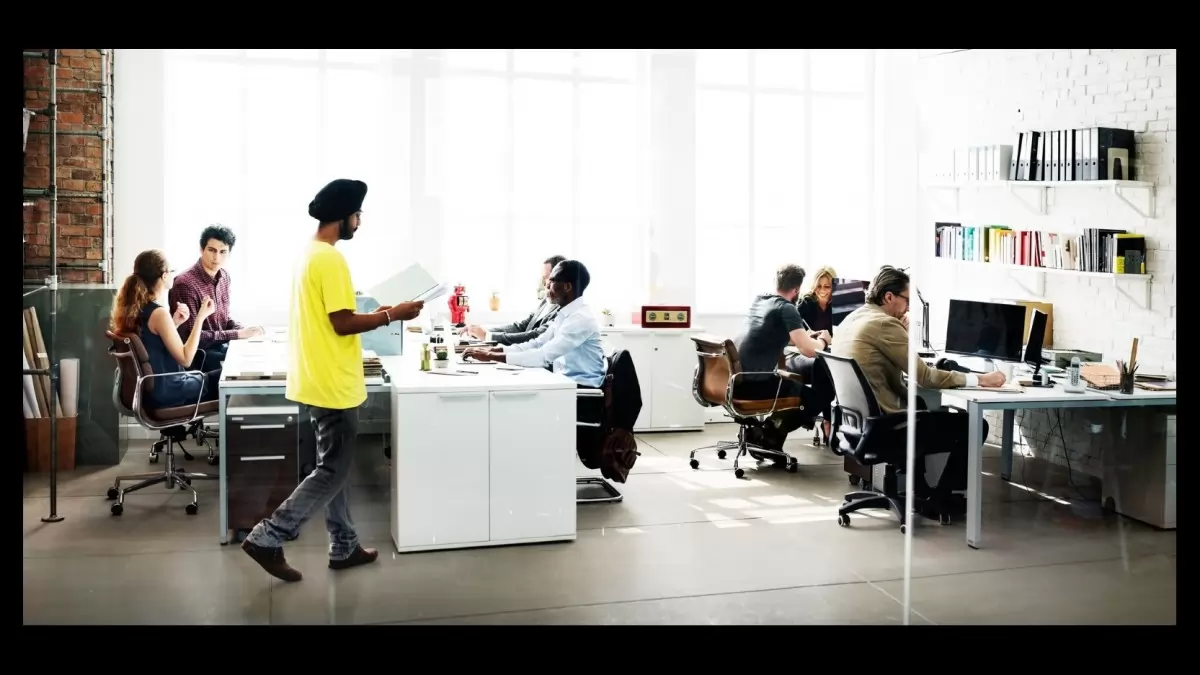 The companies are shortlisted based on many parameters like client reviews, work experience, development skills, average hourly rate, project size, company strength and many more.
Growth, demand, ROI, and achieving goals are the things that every business desires to achieve quickly. One of the more reliable ways to achieve them is by stepping into the digital world with the help of IT companies. IT companies offer various services and solutions to businesses that can help them to enhance their working ability and services making it accurate to match the international level.
As each stage of the business demands expertise in different technologies, reaching out to top IT companies seems to be the best option to get accurate results. IT companies offer digital solutions that increase sales, define goals, manage stock, enhance skills, and more with minimal effort. They make sure to enhance every stage of business starting from the management to sales to make it more efficient and effortless which saves a lot of time and is valuable for all businesses. 
As there are tons of IT companies available offering top-notch services to the businesses out there, it becomes a task to sort the top IT companies which have the knowledge and experience to handle any situation.
To make your work easy TopSoftwareCompanies.co made a list of the top 10 IT companies in USA browsing the companies located in different cities such as Florida, Chicago, New York, Los Angeles, San Francisco, and more.
The companies are shortlisted based on many parameters like client reviews, work experience, development skills, average hourly rate, project size, company strength and many more.
The List of Top 10 Popular IT Companies in USA 2023