The VR games and apps I've been playing in December 2022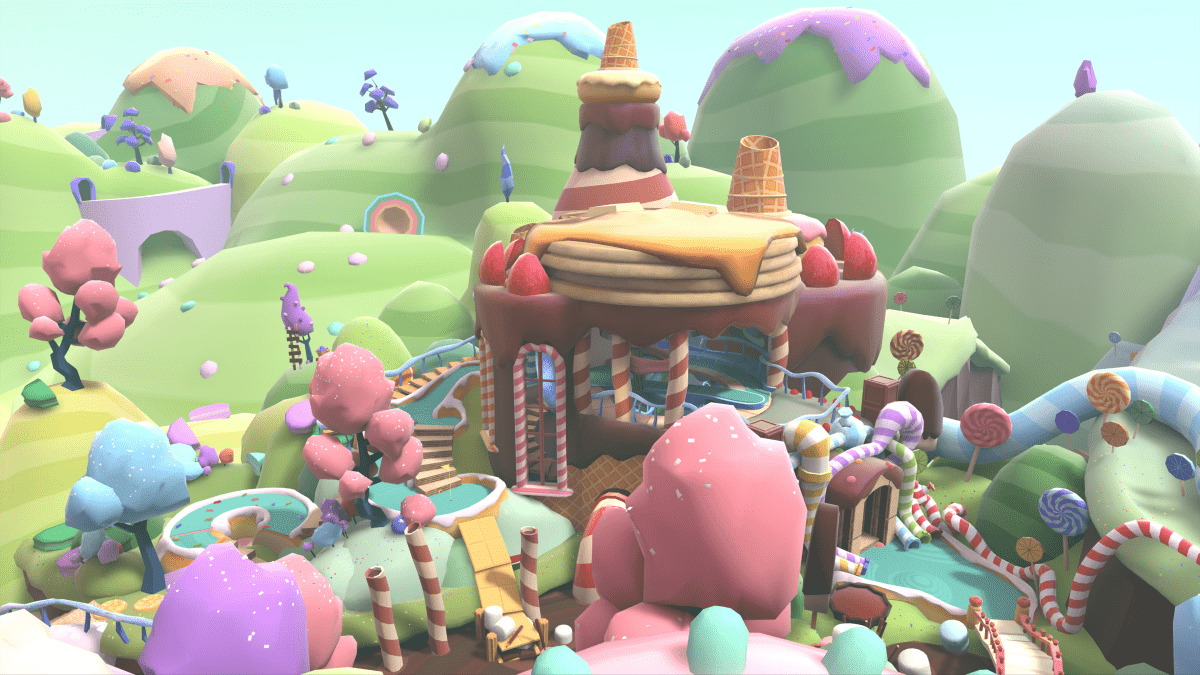 Este mes ha estado bastante ocupado para mí, con los preparativos para las fiestas y colaborando con la cobertura del Black Friday de LaComparacion, pero aún tengo tiempo para jugar excelentes juegos y aplicaciones de realidad virtual.
Desde el resumen del mes pasado, tomé el DLC para probar la versión beta de Survival Nation en mi e incluso escribí parte de este artículo mientras usaba un auricular VR gracias a Virtual Desktop.
Esto es lo que pensé de todas esas experiencias.
I will never stop wanting to tell people how amazing Walkabout Mini Golf is as it's frankly the out there. Whether you're playing on  the Pico 4, or through a PCVR headset like the Valve Index the game's premise is super simple: it's mini golf. But Walkabout's execution of its simple idea is exemplary – the controls feel perfect, the level of challenge is just right, and the diverse courses are a joy to exist in.
The game's base levels – which include courses set in a pirate cove, in space, and in a Japanese garden – are superb, but the DLC courses are definitely worth their added cost. This month I've finally caught up on a few of the latest drops that I've missed, and boy do I wish I'd given them a try sooner.
My favorite is the Myst-inspired level; not only is it full of callbacks to the classic game for fans to enjoy but the holes are some of Walkabout's most unique yet. This is all thanks to the introduction of puzzle-like mechanics, which I hope are expanded upon in future courses. Still, that's not to say the El Dorado and Labyrinth courses are anything less than spectacular. Every time I think the game couldn't get any better, developer Mighty Coconut proves me wrong with its latest release.
If you own a VR headset, you have to play this game. Even if you aren't the biggest mini golf fan there's something magical about Walkabout Mini Golf that will win you over; it wins over everyone I know that's played it.
If you need a game with a bit more action then Survival Nation might be more up your alley. This open-world zombie survival game is currently in beta and I've been trying out its current build using my Pico 4.
After creating your character you can hop into a solo or multiplayer world where zombies have taken over and there are only a few human survivors remaining. At a permanent camp out in the wilderness, you'll learn valuable skills from the people there like cooking, hunting, and a good fashion sense, all of which will aid you in your adventure through the apocalypse.
Just like any zombie survival game, it's not only the undead monsters and your health bar that you have to worry about. While on your adventures, you need to make sure that you're well-fed and drink plenty of water – though picking up supplies is often a lot more difficult than just popping into shops. This tried-and-tested survival genre feature works just as well in VR as it does on more traditional gaming platforms, with titles like 7 Days to Die, and State of Decay.
Another feature I love is that character interactions are voice-acted. Not only does this help to bring the game's cast to life but it also makes the experience a lot more accessible, especially for a dyslexic person like me who struggles when games bombard me with walls of text.
That said, Survival Nation is by no means perfect; the gunplay is much more clunky (especially the reloading) than other VR titles like the walkin dead I couldn't get teleportation to work at all (nor find any comfort features); and the object interaction doesn't feel as realistic as it could be. But for a game still in early access, I'm very impressed with what Wenkly Studio has produced so far and I'm very excited to see the polished product when it's ready.
Survival Nation doesn't have a release date yet but we do know that it'll be exclusive to the Pico 4 for a limited time. The wording of the official statement – "standalone VR gamers will only be able to access Survival Nation on Pico headsets" – leaves open the possibility that it'll launch on PCVR headsets at the same time, but for those of you on the Quest 2 you'll like have to wait a little longer to play this game even after it has come out.
I'm writing this last section while wearing my Pico 4 headset using the app I want to tell you about: Virtual Desktop. It's also available on the Quest 2 if you want to pick it up there instead.
By downloading the app onto your headset and pairing it with the Virtual Desktop program on your PC, you're able to use your PC in VR. Your screen is projected in front of you as if on an enormous curved monitor, and you can use your programs just like you would with a typical mouse and keyboard setup except you're using your headset's controllers.
Best of all if you boot up a PCVR title on Steam or the Oculus PC app you'll load into it as if it were any other VR game on your headset. If you hate using the Quest 2's Air Link or using a wired connection to play PCVR games with your standalone headset, this could be the solution. While Virtual Desktop did stutter occasionally, I found the experience to be pretty stable in the games I played.
Though one major downside of Virtual Desktop that this exercise has made abundantly clear is that typing using the in-app keyboard is an utter pain. It's fine for typing quick messages, login info, or a website URL, but you really don't want to be writing out longer works like I am. If you're a confident typer, you can instead use the keyboard at your desk like normal, or you can pick up a VR headset-compatible keyboard and use that – your headset can show a virtual model of the device that's mapped onto it perfectly.
But as I'm not confident – and without a VR keyboard – I'm going to end there as this is so tedious.
Sign up to get breaking news, reviews, opinion, analysis and more, plus the hottest tech deals!
Hamish is a Staff Writer for TechRadar and you'll see his name appearing on articles across nearly every topic on the site from smart home deals to speaker reviews to graphics card news and everything in between. He uses his broad range of knowledge to help explain the latest gadgets and if they're a must-buy or a fad fueled by hype. Though his specialty is writing about everything going on in the world of virtual reality and augmented reality.
Greater Baltimore development projects to watch in 2023
CFG Bank Arena
Drumroll, please. The $200 million redevelopment of the downtown arena is in its final stages as the Feb. 21 deadline for the overhaul approaches.
The project by Los Angeles-based Oak View Group has been moving at a breakneck pace since June 2022 after the job was awarded by city leaders.
The arena's doors will reopen for the tipoff of the 2023 Central Intercollegiate Athletic Association (CIAA) men's and women's basketball tournaments and the work is anticipated to bring more feet to downtown streets. Oak View inked a contract with the city to run the center for 30 years and its vision for change at the 60-year-old facility includes a new sponsorship and name with the local CFG Bank, new interior seating, a new performance stage and upgraded and reimagined food and beverage areas.
The project has attracted big-name investors like NBA star Kevin Durant and his manager Rich Kleiman, rapper and record producer Pharrell Williams and Ravens Hall of Famer Ray Lewis. All have pledged to help recharge the arena's cache in Baltimore with superstar bookings. First up is Bruce Springsteen and the E Street Band who will rock the new hall in an April 7 concert.
Harborplace.
Change is coming (at last) to downtown's once-iconic landmark at Pratt and Light streets.
MCB Real Estate will get the keys and take ownership of the three-acre Inner Harbor development likely in the first quarter of this year and is expected to launch a series of public forums on how best to transform it for future generations. Look for the operative word to be local — as in all things Baltimore-based like new eateries, java hotspots, breweries and retailers, MCB's founder P. David Bramble has said over the past several months.
Overall, what will the future of the well-placed property hold? That is still up for discussion as part of its ongoing reimagining. Could the pavilions be torn down? Could the property hold some residential units? A reconfigured waterfront berm to ward off rising sea levels? A new park with some more green space and a vehicle-free portion of Pratt street each weekend?
Stay tuned.
Lighthouse Point Marina
A new casual waterfront restaurant and about 150 new boat slips will open this spring on Boston Street in Canton as part of a $40 million redevelopment of the popular marina by Monument Marine Group.
The 25-year-old marina is under redevelopment this winter, said Tom Wood, managing partner of Monument Marine Group, which acquired a majority of the marina last April for $10 million. Wood said the tiki bar at the marina and Bo Brooks restaurant are also being overhauled and will reopen in the spring with a new concept and local ownership, who he declined to name because the deal was still in the works.
A second phase that will upgrade 250 more boat slips at Lighthouse Point will launch later this year with a 2024 goal for completion, Wood said.
"We will have new dockage, created by Meeco Sullivan, fully revamped electrical power sources in the slips and new pump out facilities," he said, of the work ahead.
State Center leases
With the first wave of state employees arriving in new offices at 25 S. Charles St. this year, more are on the way.
The migration from State Center into about 1 million square feet of downtown office space will be in full swing this year with more new office spaces being outfitted for the workforce and the public they serve.
The push a couple of years ago by Gov. Larry Hogan to help repopulate vacant office space in the central business district is being seen as the real estate version of a Hail Mary pass for Baltimore's core, which has struggled with a double-digit vacancy rate for years due to the pandemic as well as the exit of large companies to Harbor East and Harbor Point.
About 700 workers from the Department of Human Services are the first to unpack this winter onto eight floors at 25 S. Charles St. That 22-story tower was rendered nearly vacant in 2018 by M&T Bank's move around the corner into newer digs.
In the works this year will be a push to ready space for 2,400 more workers from State Center into other downtown spaces. Some include the Department of Assessment and Taxation into 48,000 square feet at 700 E. Pratt St.; the Department of Health's 1,000-person workforce into 463,000 square feet at Metro West and 126,430 square feet at 100 S. Charles St. for two agencies, the Department of Labor and the Department of Information Technology.
Harbor Point.
Look for the 27 acres sandwiched between Fells Point and Harbor East to be a beehive of development.
Work at Harbor Point by Armada Hoffler and Beatty Development is in full swing to fill out the eastern portion of the site off Caroline Street. In the works are a 152-key extended-stay Residence Inn by Marriott, a new park, and two apartment towers, one a 206-unit, 200-foot development and the other a 312-unit, 250-foot tower. A 1,250-space parking garage is also under construction at the base of the larger tower. All are expected to open by early 2025.
But there's more.
A block away, cranes dot the sky to build the exterior of the new 550,000-square-foot global headquarters for T. Rowe Price (NASDAQ: TROW) on the waterfront. There, the modern, seven-story, U-shaped development will be completed for the financial giant's workers in 2024 as they move from downtown's central business district after 49 years.
Penn Station
A nondescript flat-surface parking lot off Lanvale and St. Paul streets will begin to transform into a sleek, modern Amtrak station this year as part of the large-scale overhaul of the Penn Station footprint in Midtown.
The new addition to the busy station is part of work to modernize and reimagine the historic train station and will serve travelers on a new high-speed Amtrak line along the Northeast Corridor. The service is being hailed as a game-changer for the city because it is hoped to bring more retail and residential to the area given Baltimore's affordability compared to Washington, D.C. and Philadelphia.
The overall Penn Station project kicked off with great optimism in 2022. Soon, scaffolding encased the granite exterior to clean and repoint the facade as a gussy-up ensued. Inside, architects worked on plans to redo the main floor's waiting areas, retail spaces and ticketing windows and to add office space to two upper levels that have been vacant for decades. Look for new tenants to commit to some of that space in the coming 12 months.
Locke Insulators
Demolition of the hulking, red-brick industrial plant at Port Covington will begin this winter. Coming soon will be two apartment buildings with a total 425 units.
The move is the latest at the South Baltimore peninsula that is being transformed by a mega, 235-acre redo of the property by an investment group led by Under Armour founder Kevin Plank. It is being shepherded by Mark Sapperstein, whose 28 Walker firm has reshaped and redeveloped most of Canton with new retail and residential, as well as parts of Locust Point.
Locke Insulators announced it was closing the plant at 2525 Insulator Dr. in 2017. Sapperstein acquired the property last year and unveiled a vision to build 800 new residential units on 25 acres beginning in 2023. He signed a deal to develop the apartment towers with Greystar Worldwide LLC. Look for the project to welcome tenants by mid-2024.
Great Wolf
Look for the opening of a massive Great Wolf Lodge off Interstate 95 in Perryville this summer.
The $250 million resort and waterpark will be the largest in the national chain's portfolio and its 20th location.
Reservations are now being accepted for the 700 suites now getting their final touches at the resort alongside a 128,000-square-foot waterpark with 22 slides. There is also 12,000 square feet of conference space with breakout rooms and a 57,000-square-foot entertainment center called the Great Wolf Adventure Park with a bowling alley, arcade, high ropes course and interactive scavenger hunt. The resort will have several eateries and a 350-seat fine dining restaurant as well as two bars. A fireside storytime session will be held each night in the grand lobby.
Great Wolf is transforming the once-rural corner of Cecil County next to the Hollywood Casino Perryville into a destination spot, said Nadine Miracle, general manager for the property, in January. A total of 850 new employees will be hired this spring for the resort that is eyeing an Aug. 1 opening day.
"This project is the best we've built," Miracle said. "We have taken the best of what we've learned over the years at other Great Wolf lodges and built them in here."
Tradepoint Atlantic
Work to redevelop the 3,300-acre former Bethlehem Steel plant near Dundalk into a global commerce hub will move forward this year with construction of a 165-acre container terminal.
The $1 billion terminal project kicked off in 2022, but will continue to take shape in the coming 12 months. When completed, the facility will bring 1,000 new jobs to Tradepoint Atlantic and serve to support container flow and other work now centered at Seagirt Marine Terminal and the Port of Baltimore nearby.
Downtown Columbia
The four-story, medical office building on Lake Kittamaquandi will be among the main centerpieces in the works this year as part of the ongoing $5.5 billion transformation of Downtown Columbia.
The 86,000-square-foot building broke ground in late 2022 by developer Howard Hughes Corp. (NYSE: HHC) in the Lakefront District portion of the project. Another large-scale project likely to kick off in 2023 is 6300 Merriweather, a 16-story timber and glass office building that will be located in the Merriweather District. Nearby, a new arts center is expected to break ground by Howard County on the site of Toby's Dinner Theater.
Also in the works in the coming 12 months is planning and the potential beginning of construction of a $280 million apartment project, also in the Lakefront District.
Metro Centre.
The large development off Interstate 795 in Owings Mills will continue to grow in 2023.
Another apartment tower, The Willard, is expected to open this year with 227 one- and two-bedroom units. The development sits near Metro Centre's new Marriott hotel, which opened in late 2021 and is nearly fully booked for events each weekend of this year, said David Adler, principal at David S. Brown Enterprises Ltd., the developer of Metro Centre.
By the end of the year, Adler said he and Howard Brown, his grandfather and partner, are planning to break ground on a new 12-story residential tower at Metro Centre, to sit near the Metro station in the transit-oriented development.
Annapolis City Dock redevelopment
This $40 million overhaul of the City Dock is progressing this year and will transform the popular waterfront area at the foot of historic Main Street into a new park.
Front and center in the massive project is a rebuild of the water's edge with a mission of adding another layer of protection against Chesapeake Bay storm surges and flooding due to climate change. A new pump station and stormwater drainage system will be built there to assist new, unique hydraulic storm surge gates that are also being installed.
All will be included in a new public park at the dock that was designed by Mahan Rykiel as an elevated green space that will be functional and provide new vistas for visitors. The work by developer Hunt Companies is expected to be completed in 2024.
Madison Park North
This transformational redo of a troubled apartment complex once dubbed "murder mall" on North Avenue will take shape in 2023.
The ground-up construction of the first phase will hold 120 townhomes built by Ryan Homes for developer partners MCB Real Estate, MLR Partners and Atapco Properties. The homes will list between $350,000 and $400,000 and stretch up to four stories with a garage — a welcome reversal of fate at the site that once held the 202-unit Madison Park North apartments that were razed in 2017.
Future phases to convert the 8-acre Madison Park North site include the development of 200 apartments for mixed-income tenants, about 100,000 square feet of office space and a grocery store.
Mondawmin Mall
The $25 million redevelopment of a former Target store at Mondawmin Mall will produce a new community center aimed at transforming a corner of West Baltimore this year.
This project has been deemed a fresh start for the site that has remained vacant since the national retailer closed it in 2018 after listing it as an "underperforming store." Enter Tim Regan, CEO of Whiting-Turner Contracting Co., and Calvin G. Butler Jr., CEO of Exelon Corp. with a plan to transform and reshape the store into The Village at Mondawmin.
Other signs of a turnaround are also present nearby: JPMorgan Chase & Co. opened a special branch at Mondawmin Mall in December that will offer banking as well as community gathering space. There are also plans in the works to rehab Frederick Douglass High School by the Maryland Stadium Authority under the 21st Century Schools Program.
Perkins Homes
Demolition of the former public housing complex north of Harbor East will continue in 2023 to make way for a new residential hub that will hold modern mixed-income apartment units, a public park and a new elementary and middle school.
The project is part of a $1 billion redo of 244 acres in East Baltimore aimed at reshaping and upgrading some of Baltimore's long-ignored communities: Perkins Homes, Somerset and the Oldtown Mall.
In addition to the overhaul of the Perkins Homes site, a second apartment tower at the former Somerset Homes public housing footprint will open in 2023 off Central Avenue and new retail for the area is also in the works. The massive project is being spearheaded by several developers and public agencies including Henson Development Co., Beatty Development, Cross Street Partners, McCormack Baron Salazar and the Housing Authority of Baltimore City.

Energy & Sustainability IP Updates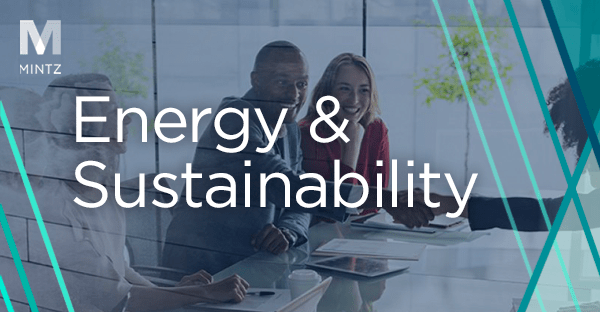 In U.S. technology news, Heliogen, Inc., a renewable energy technology company, recently announced its selection to receive a $4,100,000 award from the U. S. Department of Energy's "Solar Energy Technologies Office" to accelerate solar-thermal technology for industrial decarbonization and electrical power generation and storage. The project aims to demonstrate solar technology used to reduce the emissions associated with heat-intensive cement manufacturing. The grant is focused on the deployment of technologies across the industrial sector, as well as R&D associated with innovative technologies.
SolarEdge Technologies, Inc. (NASDAQ: SEDG), a provider of power optimizers for large-scale photovoltaic ("PV") systems, is under scrutiny by its investors over patent infringement allegations brought by its competitor, Ampt, LLC. Back in July 2022, Ampt filed a complaint with the International Trade Commission ("ITC") requesting that the ITC ban the import of SolarEdge power systems and components that infringe two of Ampt's patents. Ampt also requested a ban on the sale of infringing products in the United States after they are imported. In addition to the complaint filed with the ITC, Ampt simultaneously filed a similar patent infringement action involving claims from eight of Ampt's U.S.
patents in the U.S. District Court in Delaware against SolarEdge, seeking a finding of patent infringement, substantial monetary damages, and an injunction. The ITC announced in August that it decided to institute an investigation into Ampt's allegations against SolarEdge. More recently, on November 3, 2022, SolarEdge investor Allen Reford filed a class action complaint in the Southern District of New York that accused SolarEdge and its executives of wrongfully downplaying the severity of the patent infringement allegations and misleading investors, including in financial reports, that the allegations were of no concern. Reford claims that, despite SolarEdge's representations, SolarEdge lost more than $265 million in market capitalization in just two trading days as a result of the ITC institution and the Delaware court staying the district court litigation.
The Patent Trial and Appeal Board issued a 139-page Final Written Decision holding claims 1-21 of U.S. Patent No. 10,844,697 owned by DynaEnergetics Europe GmbH and directed to perforation gun components used for oil and gas drilling unpatentable. The decision is a win for G&H Diversified Manufacturing and nearly a dozen other DynaEnergetics competitors, who were accused of infringing the patent in separate suits largely concentrated in various Texas federal courts. Perforating guns are used to drill holes in oil and gas wells ahead of production. In the lawsuits, DynaEnergetics claims to have developed "groundbreaking inventions.
including a wireless detonator assembly and a prewired perforating gun assembly that are covered in part by the patent at issue. DynaEnergetics has filed patent infringement actions against GR Energy Services Operating GP LLC, Horizontal Wireline Services LLC, and XConnect LLC. DynaEnergetics has also asserted the patent against Oil States International Inc., Geodynamics Inc., PerfX Wireline Services LLC, Bear Manufacturing LLC, Oso Perforating LLC, SWM International LLC, Nexus Perforating LLC, and Nextier Completion Solutions Inc. According to the docket for the post-grant review proceeding, DynaEnergetics did not file a request for reconsideration of the decision. Whether DynaEnergetics files an appeal with the Court of Appeals for the Federal Circuit will be known by early 2023.
L.A. County votes to ban official travel to Florida, Texas over LGBTQ policies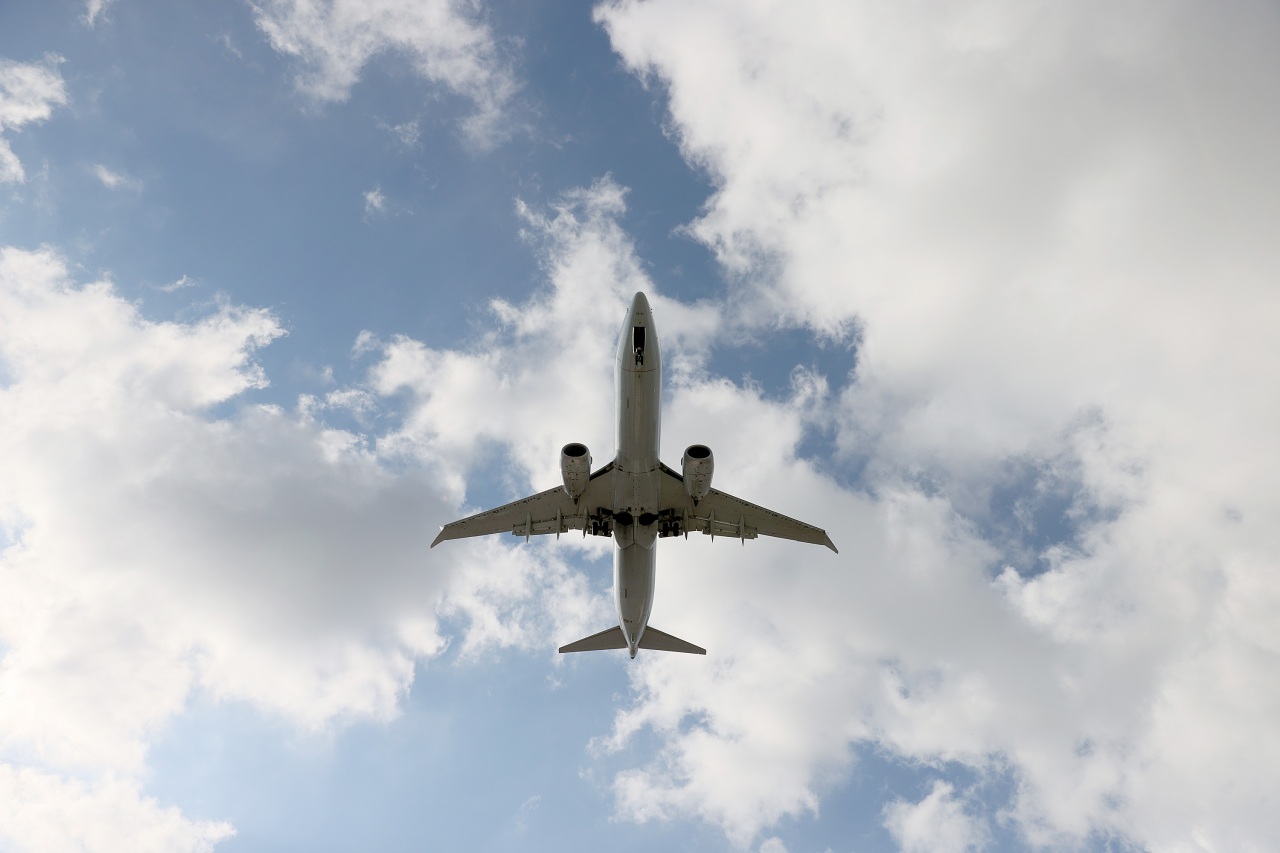 The Los Angeles County Board of Supervisors on Tuesday voted unanimously to suspend all official travel to Texas and Florida over the states' controversial LGBTQ policies.
The motion by Supervisors Sheila Kuehl and Hilda Solis would only affect travel for the conduct of county business that is paid for with taxpayer money.
"As we've done in the past where states have enacted some egregious laws that contravene everything that we have done in L.A. County and in California, this motion calls for a travel ban on all travel to these states," L.A. County Supervisor Sheila Kuehl said in Tuesday's meeting.
"We're not gonna spend our money going to your states and it sends a message that we won't support this egregious behavior," Kuehl said of the motion.
Florida Gov. Ron DeSantis recently signed a bill into law that forbids instruction on sexual orientation and gender identity in kindergarten through third grade, a policy that has been dubbed the  dont say law
Public backlash began quickly after the bill was introduced, with celebrities speaking out against it on social media and Florida students staging protests and walkouts.
Critics argue that the law marginalizes LGBTQ people and that the law's language could be interpreted in a way that leads to teachers completely avoiding the subjects.
In Texas, Gov. Greg Abbott signed an orden instructing the state's Department of Family and Protective Services to investigate the parents of transgender teens for child abuse.
The order came after the state's Attorney General said gender-affirming treatments and procedures for children are a form of child abuse,
A judge in Texas later issued a temporary injunction, blocking the state from enforcing the order.
The Texas order also received immediate backlash, with LGBTQ advocates saying it endangers families of transgender youth.
Kuehl called the order in Texas "discriminatory, harmful and deliberately cruel."
Solis also echoed Kuehl's remarks.
"I too come from a family that has parents whose children are LGBTQ, and I know what it was for them to raise their children and even to talk amongst our own larger family, and how important it is to support each other and in particularly these young people who are trying to live out their best in life," Solis said.
L.A. County's order suspends travel to the two states "unless the Chief Executive Officer determines that the failure to authorize such travel would seriously harm the County's interests."
The ban can be lifted when either of the bills or orders are suspended, the motion states.
.