Hellofresh lowes 2022 outlook citing inflation, ukraine war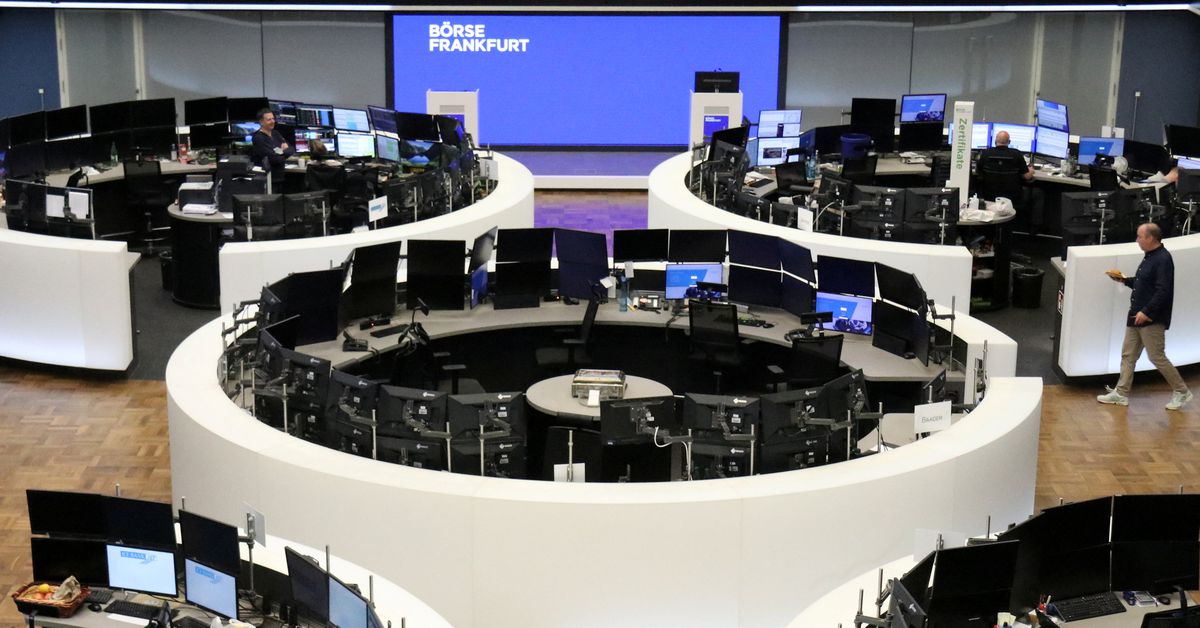 BERLIN, July 20 (Reuters) – German meal-kit maker HelloFresh HFG DED reduced its 2022 outlook on Wednesday, saying inflation, waning consumer confidence and the Ukraine war would weigh on earnings in the second half, sending its shares into a double-digit tumble.
The company reduced its revenue growth outlook for the year on a constant currency basis to between 18% and 23% from a previously forecast range of between 20% and 26%.
Advertisement · Scroll to continue
HelloFresh also reduced its outlook for adjusted EBITDA to between 460 million euros and 530 million euros ($470.12 million – $541.66 million) from a previously forecast range of 500 million to 580 million euros, it said.
Shares fell more than 12% after the announcement, making HelloFresh by far the biggest loser on Germany's DAX GDAXI on Wednesday.
The company said that it did better than expected in the second quarter, reporting an adjusted EBITDA of between 140 million and 150 million euros, versus analysts' expectations of 133 million euros, based on preliminary indications.
HelloFresh, which delivers boxes with ingredients and recipes directly to consumers' doors, was one of the companies that especially benefited from pandemic-related lockdowns.
In a sign that the pandemic bump is over and consumers must now contend with rising inflation, HelloFresh's British peer Deliveroo ROOL. also recently cut its forecast.
L.A. County votes to ban official travel to Florida, Texas over LGBTQ policies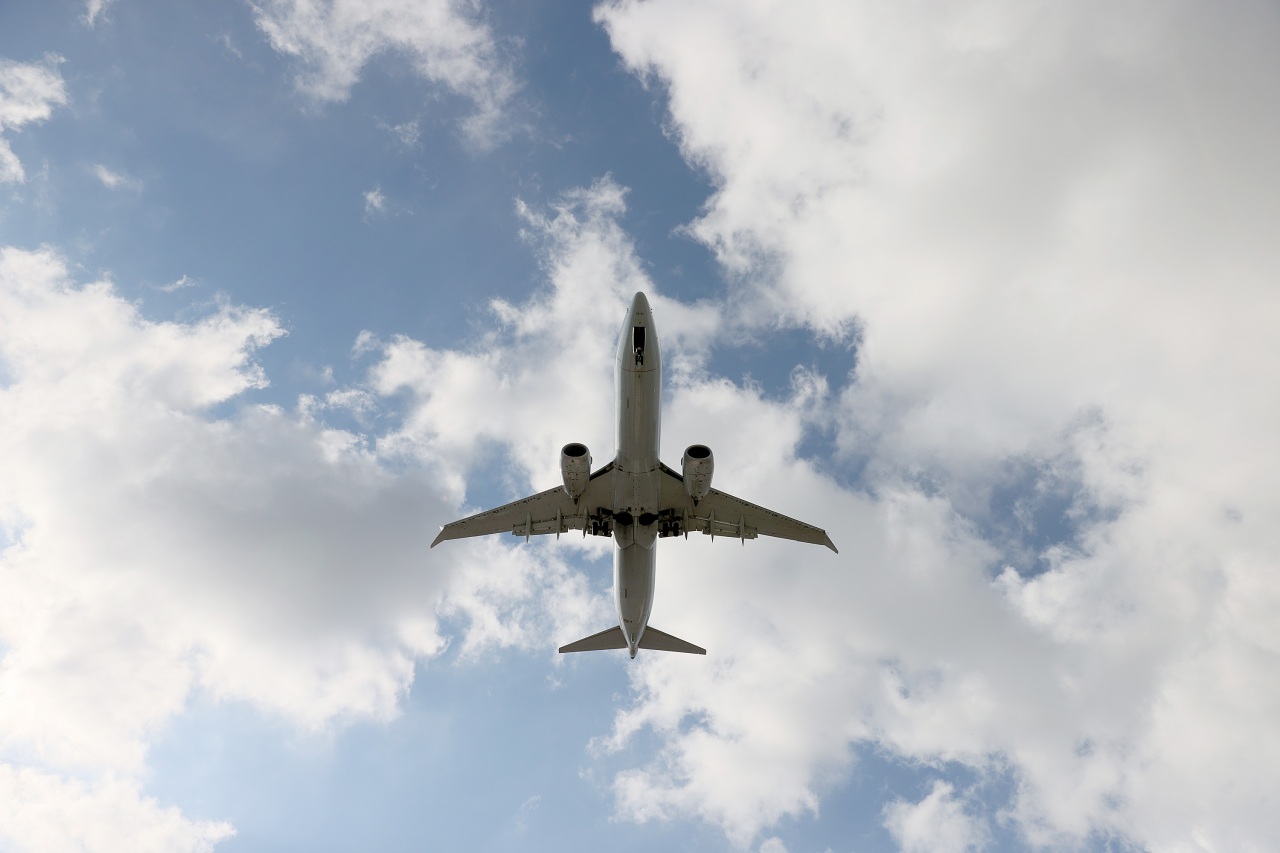 The Los Angeles County Board of Supervisors on Tuesday voted unanimously to suspend all official travel to Texas and Florida over the states' controversial LGBTQ policies.
The motion by Supervisors Sheila Kuehl and Hilda Solis would only affect travel for the conduct of county business that is paid for with taxpayer money.
"As we've done in the past where states have enacted some egregious laws that contravene everything that we have done in L.A. County and in California, this motion calls for a travel ban on all travel to these states," L.A. County Supervisor Sheila Kuehl said in Tuesday's meeting.
"We're not gonna spend our money going to your states and it sends a message that we won't support this egregious behavior," Kuehl said of the motion.
Florida Gov. Ron DeSantis recently signed a bill into law that forbids instruction on sexual orientation and gender identity in kindergarten through third grade, a policy that has been dubbed the  dont say law
Public backlash began quickly after the bill was introduced, with celebrities speaking out against it on social media and Florida students staging protests and walkouts.
Critics argue that the law marginalizes LGBTQ people and that the law's language could be interpreted in a way that leads to teachers completely avoiding the subjects.
In Texas, Gov. Greg Abbott signed an orden instructing the state's Department of Family and Protective Services to investigate the parents of transgender teens for child abuse.
The order came after the state's Attorney General said gender-affirming treatments and procedures for children are a form of child abuse,
A judge in Texas later issued a temporary injunction, blocking the state from enforcing the order.
The Texas order also received immediate backlash, with LGBTQ advocates saying it endangers families of transgender youth.
Kuehl called the order in Texas "discriminatory, harmful and deliberately cruel."
Solis also echoed Kuehl's remarks.
"I too come from a family that has parents whose children are LGBTQ, and I know what it was for them to raise their children and even to talk amongst our own larger family, and how important it is to support each other and in particularly these young people who are trying to live out their best in life," Solis said.
L.A. County's order suspends travel to the two states "unless the Chief Executive Officer determines that the failure to authorize such travel would seriously harm the County's interests."
The ban can be lifted when either of the bills or orders are suspended, the motion states.
.
Britain's Small Businesses See Better Times Ahead But Is Their Optimism Justified? – Forbes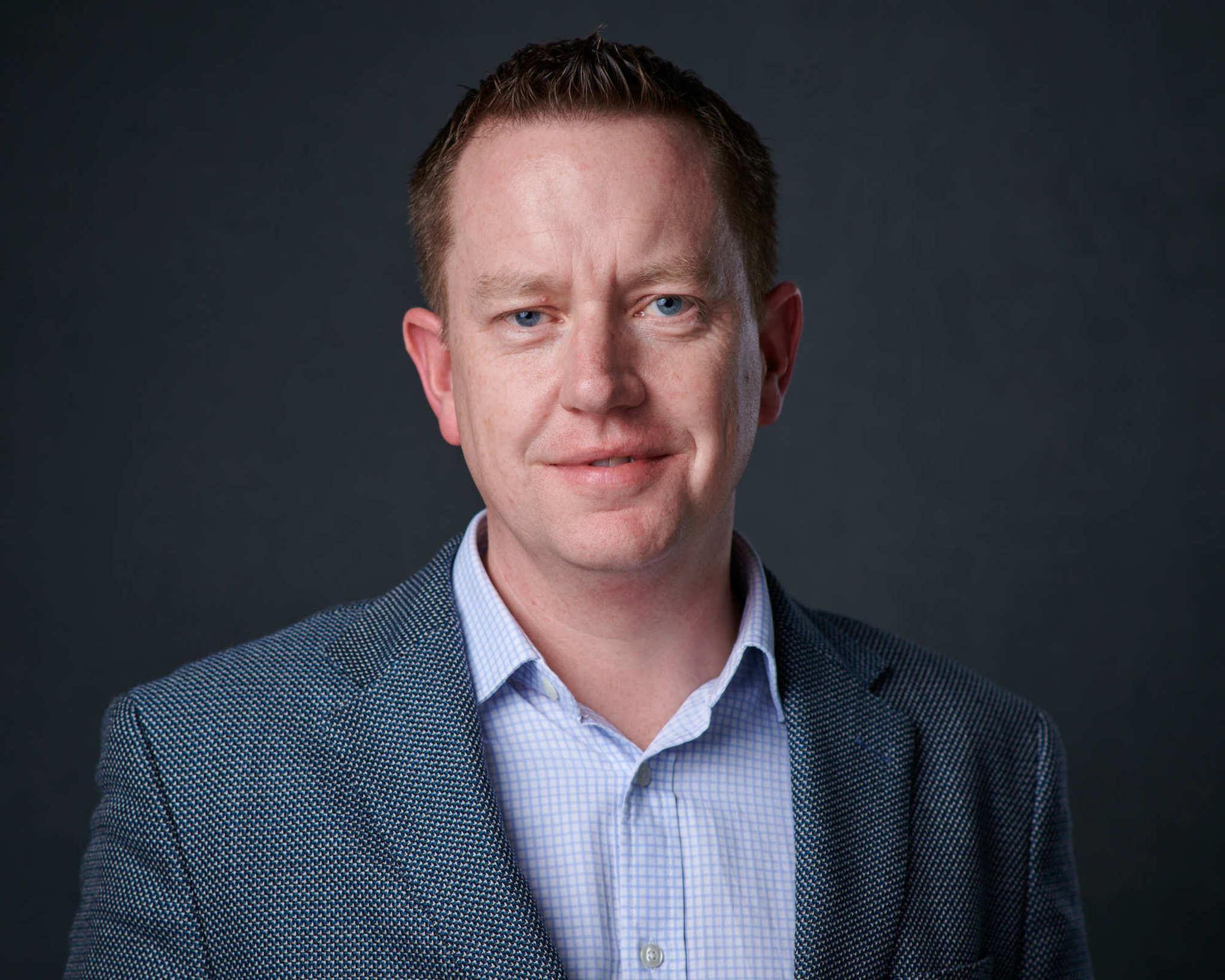 Colin O'Flaherty, Head of Small Business at Barclaycard Payments says SMEs are adapting
So here's the good news. As the U.K. government prepares to lift almost all Covid-related restrictions, Britain's small and medium-sized companies seem to be well-placed to raise revenues and profits in 2022.
That's the headline finding from the latest update of Barclaycard's SME Barometer. According to the report, revenues are up and many companies are planning to raise staffing numbers in response to increasing demand.
But we're living in strange and unprecedented times. It's certainly true that Britain's economy has bounced back most of the way from the downturn triggered by the pandemic and that is certainly reflected in the Barclaycard figures for SMEs. On the other hand, consumer inflation is running high, hitting 4.9 percent year-on-year in January, with an expectation that it will peak above 7.0 percent in the not too distant future. And as power and gas prices rise again in response to sanctions against Russia, energy-hungry companies face a sharp rise in costs.
A Bullish Mood
So how positive are the Barclaycard figures? Well, it can't be denied that small businesses are in bullish mood. More than half of the SMEs taking part in the survey reported a rise in earnings in the last quarter of 2021 when compared with the same period a year earlier.
A separate report published by accountancy software company Xero paints a similar picture. The January update to its Small Business Index finds that sales rose 3.7 percent year-on-year in January when averaged out to take account of the impact of Covid.
Arguably none of this is surprising. The final three months of 2020 were marked by a sequence of ever more stringent Covid restrictions, culminating in a lockdown over the Christmas period. And while a huge amount of uncertainly hung over the last quarter of 2021, businesses had to some degree learned to adapt. Added to that, the economy as a whole was recovering in fits and starts.
Future Prospects
And Britain's SMEs seem to be optimistic about the year ahead. According to the survey, businesses are expecting revenues to rise by an average of  13.5 percent in the first quarter of the year. Buoyed by an increase in demand, two-fifths of the companies surveyed expect to make an average of six new hires in the coming months.
But there are warning signs that the months ahead could be difficult. Certainly, SMEs are extremely concerned about inflation. Businesses are seeing their own costs rising at a time when customers – also squeezed by rising prices – have less to spend.
Offline to Online
Two-thirds of SMEs said they were concerned about rising prices in general and energy bills in particular, with four in ten seeing it as a threat to their competitiveness. And inflation could force a radical change in business practices. According to the report, nearly 10 per cent of businesses are reconsidering the need for physical outlets. It seems the economic fallout pandemic is continuing to accelerate the move from offline to online.
Staff shortages also threaten the SME recovery. UK employment rates are high and the economy as a whole has around one million unfilled vacancies. Companies planning to take on new staff may have to work hard to attract the right people and pay more when they do. This is reflected in the Xero research. It reports wage rises of  4.4 percent in January, although this falls to 2.7% when averaged out over the two years of the Covid crisis.
Some businesses appear to be feeling the strain. Xero reports that the average payment time to customers was pushed back by 1.9 days in January and many payments were made beyond the agreed terms.  Average lateness was 8.9% days. Typically businesses begin to pay later when their own cashflow is stressed.
The Wider Picture
And if you step back from Barclaycard's report, there are plenty of other issues to worry small companies. For those who either import or export to or from the E.U., it has to be a concern that trade between Britain and continental Europe dipped in the wake of new rules coming into force in the wake of Brexit. There has been some recovery, but according to the House of Commons Public Accounts Committee, SMEs have been particularly badly hit by increased costs and paperwork.
Barclaycard says that SMEs are responding to the economic challenges. As Colin O'Flaherty, Head of Small Business at Barclaycard Payments, observed: "SMEs are also remaining resilient by continuing to focus on areas within their control, such as by improving their operating models to overcome the hangover to supply chain disruption which peaked at the end of last year."
So it's a mixed picture for Britain's SMEs. Those that have survived two years of Covid restrictions are hopeful of better times ahead, but no one can ignore the increasingly challenging economic trends. The sector is not out of the woods just yet.
Three Questions Small Business Owners Should Ask In Creating A Workplace Culture – Forbes
For small business owners, the morale of their employees is key to success.
There is a scene in "The Wire" where Lieutenant Daniels is speaking with another police officer who is about to become a supervisor. He tells him, "all of them will take their cues from you. You show loyalty, they learn loyalty. You show them it's about the work, it'll be about the work. You show them some other kind of game, then that's the game they'll play."
While owning a small business is different from working in the Baltimore Police Department, workplace culture is critical in both. For small business owners, the morale of their employees is key to success. Empathy and transparency are important in maintaining a positive, productive morale, and its foundation is rooted in culture.
It is important to establish a positive workplace culture in order to ingrain company values at all levels of an organization. In doing so, here are three questions a small business owner should ask themselves when working to create a workplace culture with intention.
1. What kind of culture do I want for my business?
A workplace culture reflects a business owner's unique values, beliefs, and attitudes. Essentially, it's what makes a business stand out. A culture varies from sector to sector and from business to business. Not every business strives for the same culture, and leaders can instill values such as community innovation, care, and a growth-oriented environment.
2. Why will this culture help my business?
Workplace culture is an important part of conducting business, as it informs how employees interact with one another, with customers, and with leadership. It also establishes core values and helps to create a space for employees to grow and learn in their roles. A strong workplace culture also has the potential to attract talent, increase engagement and retention, as well as boost job satisfaction. All of these factors together drive productivity and help a business grow to be more successful.
3. How will I create this culture?
Creating culture in the workplace takes time and hard work and means something different for every business. There are a number of different components and approaches employers can use. For example, many start with an audit of their existing policies, employee skill sets, and assessments before outlining any skill gaps in relation to future business needs to create meaningful work through community-based volunteering and reverse mentoring. Almost all positive workplace cultures have a clear "open door" policy for employees to share their thoughts or ideas. These types of actions are small steps that will make meaningful impacts down the line.
Company culture is a crucial part of creating success for businesses, providing companies a chance to connect with and learn from their employees. This culture should reflect company values because it is essential for employee engagement, retention, and satisfaction.