El proyecto 'Capacitación de Liderazgo en Prevención' de CEA, premiado por la EE.UU. por su compromiso en seguridad laboral
El proyecto 'Capacitación de Liderazgo en Prevención' de la Confederación de Empresarios de Andalucía (CEA) ha sido distinguido por la Agencia Europea para la Seguridad y Salud en el Trabajo (EU-OSHA) que, en colaboración con los Estados miembros de la Unión Europea, reconoce las mejores prácticas en materia de Cultura Preventiva, seguridad y salud en el trabajo (SST).
El programa formativo que desarrolla el Gabinete de Prevención de Riesgos Laborales (PRL) de CEA ha sido premiado por su "contribución" a la sociedad promoviendo la Cultura Preventiva en las empresas andaluzas y generando una suerte de "red de embajadores en prevención", profesionales comprometidos y visibles en sus propias empresas y aliados con empresas.
auxiliares y subcontratas, con la visión de posicionar la seguridad, la salud y el bienestar en el trabajo como un claro factor estratégico empresarial, ha destacado este viernes la propia patronal.
La presidenta de la Comisión de PRL de CEA, Renée Scott Avellaneda, y la responsable del Gabinete de PRL de CEA, Lola Gessa, han recogido el premio europeo de manos del director general de la OSHA, William Cockburn, y del director de la Unidad de la Dirección General de Mercado Único, Industria, Emprendimiento y Pymes de la Comisión Europea, Giaccomo Mattinó. Ha sido en el transcurso en Bilbao de la Cumbre sobre Trabajos Saludables 2022, inaugurada por la vicepresidenta segunda y ministra de Trabajo y Economía Social, Yolanda Díaz, junto al comisario europeo de Empleo y Derechos Sociales, Nicolas Schmit.
Para Scott Avellaneda, este galardón a CEA "constata cómo, una vez más, la empresa es promotora de bienestar; que acertamos desarrollando el talento preventivo de las empresas andaluzas. Porque, de este modo, nos convertimos en estructuras más competitivas y sostenibles, con capacidad de mejorar los estándares de seguridad y de salud de los autónomos, pymes y grandes empresas y de sus empresas auxiliares".
"Esta distinción de la UE nos motiva para seguir aportando valor en la Cultura Preventiva de Andalucía y a poner el foco y nuestro esfuerzo en las personas trabajadoras. Porque todo lo que es bueno para las personas es bueno para nuestras organizaciones empresariales", ha subrayado.
CEA ha sido distinguida dentro del palmarés de la EU-OSHA en la categoría de organizaciones miembro de la Enterprise Europe Network (EEN), la red de apoyo más grande del mundo para pymes con el apoyo de la Comisión Europea. La red EEN es fruto del trabajo colaborativo de más de 3.000 técnicos de 60 países, enfocados en dar servicios de asesoramiento personalizados y gratuitos a empresas con ambiciones internacionales.
Ayudando a las empresas a acceder a la financiación, aumentar su competitividad en los mercados globales, identificar a los socios comerciales adecuados, impulsar la innovación y obtener nuevas habilidades de planificación estratégica y de negocios. La EEN se estructura en nodos territoriales, siendo el correspondiente a Andalucía el consorcio Ceseand.
La tercera edición del premiado proyecto, que CEA desarrolla con la financiación del Instituto Andaluz de Prevención de Riesgos Laborales (Iaprl) de la Junta de Andalucía finalizará el 28 de febrero de 2023 y mantiene un enfoque permanente de promoción de la Cultura PRL desde las dimensiones de compromiso, dinamización y aprendizaje colectivo.
La iniciativa ofrece la posibilidad de desarrollar seis acciones formativas en modalidad presencial/mixta y versión Convocatoria "abierta" o "In Company", lo que posibilita el acceso a empresas de todos los tamaños y sectores.
En sus tres ediciones el proyecto prevé un alcance directo de más de 1.400 profesionales, –fundamentalmente, personal directivo y mandos intermedios–, de empresas andaluzas. Es significativa la apuesta por la modalidad "In Company", que ha permitido desplegar hasta la fecha 43 acciones formativas en empresas y organizaciones.
Junto con el despliegue del citado programa, el Gabinete de PRL de CEA y Ceseand contribuyen al conocimiento en el tejido empresarial andaluz de las iniciativas y campañas sobre "Trabajos Saludables" de la EU-OSHA y de actuaciones relevantes que desarrollen instituciones de referencia, como el Instituto Nacional de Seguridad y Salud en el Trabajo, a través de su servicio de asistencia técnica e información en prevención de riesgos laborales para las empresas.
CEA recibe este reconocimiento de la Agencia Europea de Seguridad y Salud en el Trabajo en vísperas del IV Encuentro Cultura Preventiva en Empresas Andaluzas, en cuya inauguración participa el presidente de los empresarios andaluces, Javier González de Lara, el próximo martes en Sevilla.
El cobro al usuario de la carretera tiene un lugar en nuestra futura planificación del transporte, al menos por ahora
We need to reduce greenhouse gas (GHG) emissions: San Diego needs to reduce GHG emissions for our future survival and quality of life, and to avoid severe state and federal penalties if we don't. Transportation is the largest source of GHG emissions in our region at about 40% so we need to work on that sector.
The solution is a revamped transportation system: SANDAG has a comprehensive plan (2, see bottom) to do just that. It includes road and freeway projects, new rail service, improved bus service, accommodation for autonomous vehicles, support for electric vehicles, transit to serve work and other commuters, first and last mile options, bicycle and walking projects, environmental enhancements, and more. It will reduce our GHG emissions and meet local, state, and federal requirements. It will improve transportation options for everybody, reduce commute times, improve air quality, reduce congestion, and improve all aspects of our quality of life.
The challenge is money: What does it cost and how will we pay for it? $160 billion over the next 30 years is the cost estimate. Before you choke on that number, recognize that it is estimated that climate change left unaddressed will cost the U.S. $2 trillion per year (3, see bottom). So, think of the RTP in terms of its avoided costs. From a cost benefit point of view it's our least expensive option.
Payment strategies proposed in the RTP include a series of 1 or ½ cent sales tax ballot measures, use of TRANSNET funds, and federal and state funds. Nobody likes more taxes, but they will be subject to vote on the ballot. San Diego County voters already, twice, approved TRANSNET taxes to improve our transportation system. San Diegans know how to vote "yes" for a good plan and we know how to vote "no" on a bad one.
The Road User Charge or RUC. The RUC has garnered more attention than it deserves. Of the $160 billion RTP price tag the RUC would account for only about $14 billion or 9%. So, what is it and why is it so controversial?
Current gas taxes are a RUC. While we may not call it a RUC, current gas taxes (5.6% or about 54 cents a gallon at current prices) are a form of RUC. You pay these taxes every time you fill up for the right to drive our road systems. The funds are used to improve and maintain our roads. The more you drive the more you pay. Toll roads are also a current form of RUC. RUCs are not new.
Problems with gas taxes.
We are transitioning to electric vehicles. Transitioning away from gas to EV cars and trucks is a good thing. But, EVs don't buy gas so they don't pay gas taxes. Currently, they use the road system for free. Gas taxes to build and repair roads are declining and are not a sustainable source to take care of our roads.
Gas taxes are inequitable. Even used EVs are expensive. It is the well healed who can afford Teslas and other EVs. It's the middle class and working poor who are stuck paying gas taxes with older, poor mileage, gas burners. Why would we burden this sector with the sole cost of road maintenance? That's wrong on many levels.
The solution: Replace gas taxes by transitioning to a system where everyone, including EVs, pays as they drive. That's called a Road User Charge.
—Such a system restores equity and sustainability. EV drivers and gas burners all pay to maintain our road system based on how much they use the road system. That's sustainable and it's fair.
—Gas taxes will continue to decline as more and more EVs take to the road. Those taxes need to be replaced if we value our road systems. Some type of RUC can be the answer. Done right, the overall cost to drive will go down as we replace gas taxes with lower user charges under a system where everyone pays a fair share including wealthy EV drivers.
—Nobody supports the current gas tax system plus a RUC on top, yet that is what some opponents would have you believe. These opponents create a straw man and then show it no mercy! A more productive discussion addresses what is actually proposed: developing a RUC that will work in San Diego to transition away from gas taxes to a system where everyone pays and the overall cost of driving for everyone can go down.
The RUC in the plan is a placeholder. The RUC in the RTP is a conceptual placeholder to pay for a small part (9%) of overall RTP costs.
—It's only a concept. We can't implement a RUC without state legislation that doesn't exist.
— If the state authorizes RUCs in the future, we will figure out the specifics of a RUC that will work for San Diego. That's what the RTP proposes. If we can't build consensus we can drop it or the voters can reject it.
— It's a mistake to take it off the table now before we even know what it will be.
I support the RUC concept set out in the RTP. I support studying it and developing specifics. Will I support its implementation? I can't say until we put flesh on the proposal. If it shows me that, overall, driver costs will come down, it is more equitable, and is sustainable, I will support it. If not, I won't.
Let's be realistic. If we want to meet climate goals and avoid state and federal penalties we need a plan like the RTP and a way to pay for it. Let's keep the RUC on the table for further study.
Bears' QB Justin Fields and Smoque BBQ Share Their Bogus Food Delivery Mishaps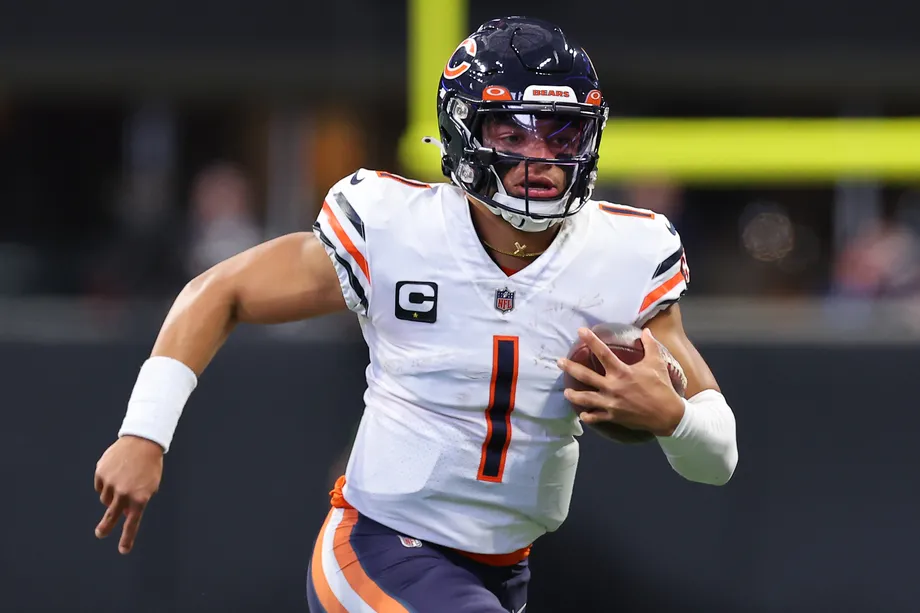 While the star player didn't get his $90 order from Uber Eats, Smoque was victimized by a fraudulent DoorDash menu.
Even Chicago Bears quarterback Justin Fields wants third-party delivery companies to do better.
As the Bears prepare for their game this weekend versus their hated rivals, Aaron Rodgers and the Green Bay Packers, Fields — a second-year player on the brink of a breakthrough season — was left frustrated Thursday night after a delivery gone awry.
While Fields figures out how to deliver Chicago a Super Bowl champ — something the city has been starving for 36 years — the mild-mannered quarterback, who's usually quiet on social media, shared his thoughts on a bad food delivery experience on Thursday night.
Fields wrote that he ordered $90 of food, via Uber Eats, but the delivery wasn't made to the right place and that the delivery company didn't immediately credit the money to his account. Fields didn't share what restaurant he ordered from, but was excited about his delivery,
writing: "SMH y'all gotta do better LOL I was hungry & ready to go crazy on that food now I'm just gone starve.
Chicago is bitterly cold this first week of December, which is typical as winter sees a spike in deliveries with people staying in rather than dining out. Fans immediately began worrying about their quarterback, concerned that he would starve. Some blamed showed the most empathy, as they're known to do: "This is unacceptable Uber. This is the last thing I need when I'm one game out of the playoffs in fantasy football and Justin is my starting QB. Fix this NOW."
Like Fields, restaurants across the country have shared their frustrations with delivery companies. Earlier this week, one of the most popular barbecue restaurants in the city, was the with someone creating a fake Smoque ordering profile on DoorDash. The fake profile replaced Smoque's legit menu. This would fool customers who would make orders thinking that a delivery person would soon show up at their door with delicious ribs or brisket.
Alas, their credit card payments went to an unknown party; the orders never made it to the restaurant. Smoque owner Barry Sorkin tells Eater that delivery people would show up to his restaurant to pick up orders their kitchen never received. This was also the second time this year Smoque has been victimized, and despite talking to DoorDash about their problems and having it noted in their internal profile, DoorDash allowed it to happen again.
How this happened remains a mystery to Sorkin and DoorDash doesn't have answers either.
These are the Best Black Beauty Brands to Shop this Holiday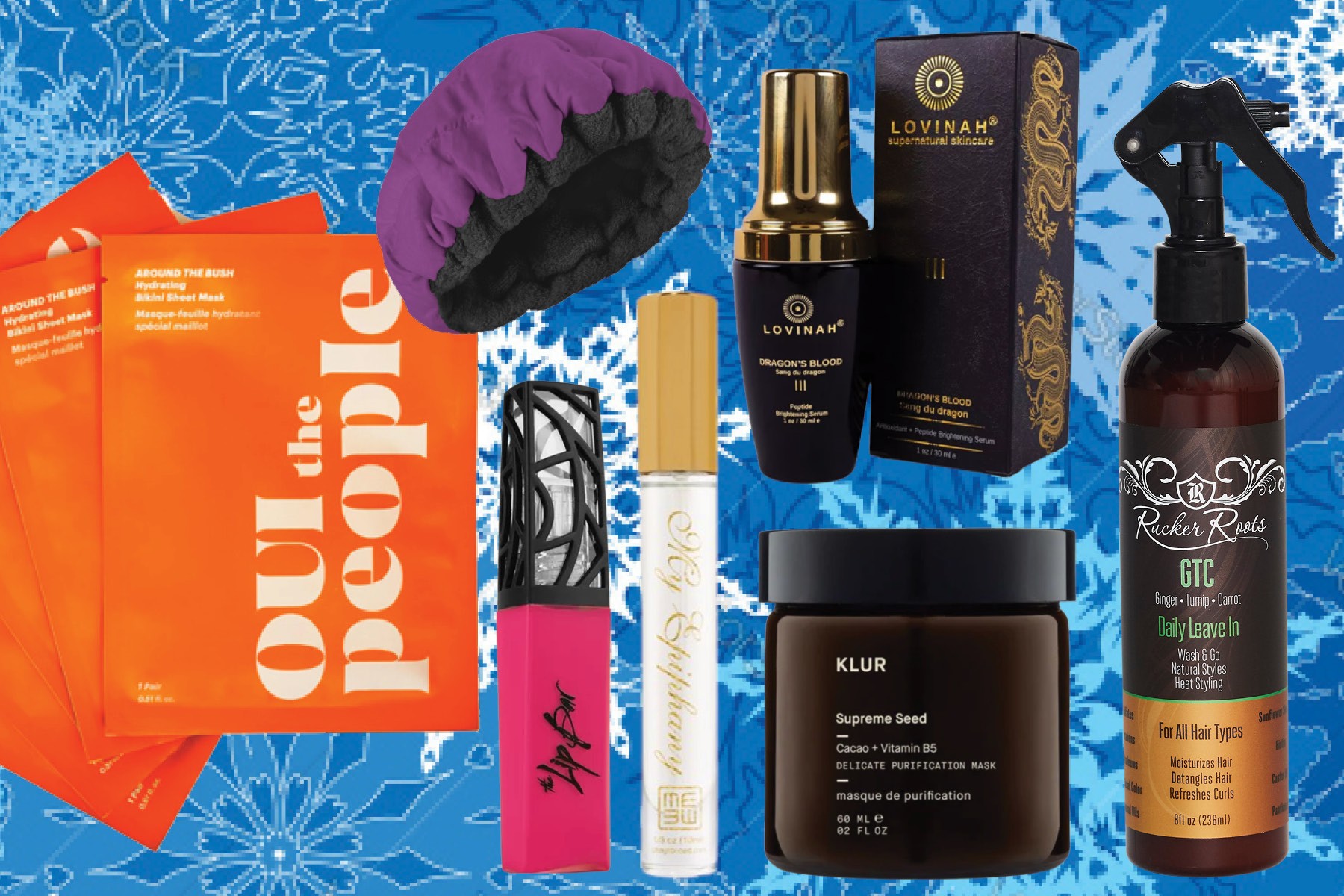 Its holiday time and its arguably one of the craziest times of year. Amazing deals, exciting promotions, early access and anticipation can often lead to chaos. And between online sites crashing and lines that stretch down streets the annual event can often become overwhelming.
Now is one of the best times of year to find your favorite brands on sale and take some extra time to explore new brands for the loved ones in your life. We've explored the latest and greatest and have found some amazing black owned brands that have a variety of inclusive items.
Whether you're someone who is has a list of gifts in mind or looking for something new and exciting to try, these brands will have something for any beauty lover. So, here's a list of some awesome beauty brands to show love to this season and impress that special someone.
Check them out!
If you're familiar with the beauty industry the name Jackie Aina may ring a bell. Although she is known for being a makeup guru and influencer, the social media star has created a brand of candles that smell amazing and can create any mood! With a passion for self-care and luxury, the influencer saw the perfect opportunity to build an empire. Now she sells candles that are cleverly named, smell amazing, and are made to give black women a little extra comfort.
At a young age sisters, Ellen and Ione began using garden and household items to care for their hair. As they grew older their appreciation for a healthy and natural hair care regimen grew, and eventually, Rucker Roots was born. Now the brand makes vegan, cruelty-free products that are suitable for all hair types and produce amazing results. Items like the GTC daily leave-in spray work to moisturize, add nutrients to strands, and leave hair extra smooth!
This New York Based leather handbag and accessory brand use recycled Italian leather to create gorgeous pieces! Skilled artisans work hard to produce fashions that are not only sustainable but made with passion. The brand combines casualness with style, making these items perfect for everyday wear, date nights, or travel!
Oui The People is a body brand committed to changing the way people see beauty! The brand offers several self-care items ranging from razors to body polishes. All of which are sustainable and crafted with clean, natural ingredients. The brand's best-seller is a Featherweight Hydrating Body Gloss which increases collagen production, elasticity, and hydration.
Whether you want to enjoy a day out or experiment with your playful side, you will want to try this perfume! B Fragranced has created a fruity- floral fragrance that will leave you smelling unforgettable. This flirty scent has been crafted with beautiful notes of juicy mango, wild strawberry, warm vanilla, sandalwood, rosebud, and more scents that come together to create a vibe that is playful, liberating, and sweet.
Vegan, cruelty-free, and non-toxic formulas ensure these beauty products look great but feel even better. Founded by a woman of color, the lip bar strives to offer makeup products fit for every skin shade, mood, and event. Accessorize your pout with lip glosses, lipsticks, and liners that range from neutral to color-rich shades. Wake your eyes up with beautifully pigmented and velvety smooth eye shadows. And sculpt your face with concealers formulated to hydrate and brighten your face as it provides coverage!
Clean, ethical, and inclusive beauty is everything this skincare brand stands for. With holistic ingredients and minimal maintenance in mind, these products have been expertly formulated by esthetician Lesley Thornton. Each product is enriched with essential ingredients made to improve the appearance and overall health of all skin types and ethnicities. Products from the line include stellar restoration, which works to improve complexion while Gentle Matter acts as a gentle moisturizer and cleanser!
Glow by Daye Crystal Constellation Bundle
This is a must have hair care set for any naturalista. It includes Glow by Daye favorites: Grape Conditioning Heat Cap, Soft Bonnet Hood Dryer Attachment, and Majestic Purple LuxStretch™️ Satin Scarf. These is the perfect gift for those a person who has dedicated wash days and prioritizes self-care. And if they love purple, this will be even more appreciated!
Lovinah is a leading luxury clean beauty brand and the products have been formulated to specifically address issues with melanated skin. The brand offers an array of skin care items, with Dragon's Blood Brightening Serum being a standout! This powerful antioxidant serum that is rich in ancient beauty remedies combined with bleeding edge modern technology to help boost collagen production, stimulate cellular renewal, and protect the skin against environment damages.