Antarctica sea ice levels hit record low, and the other climate crisis stories you need to read this week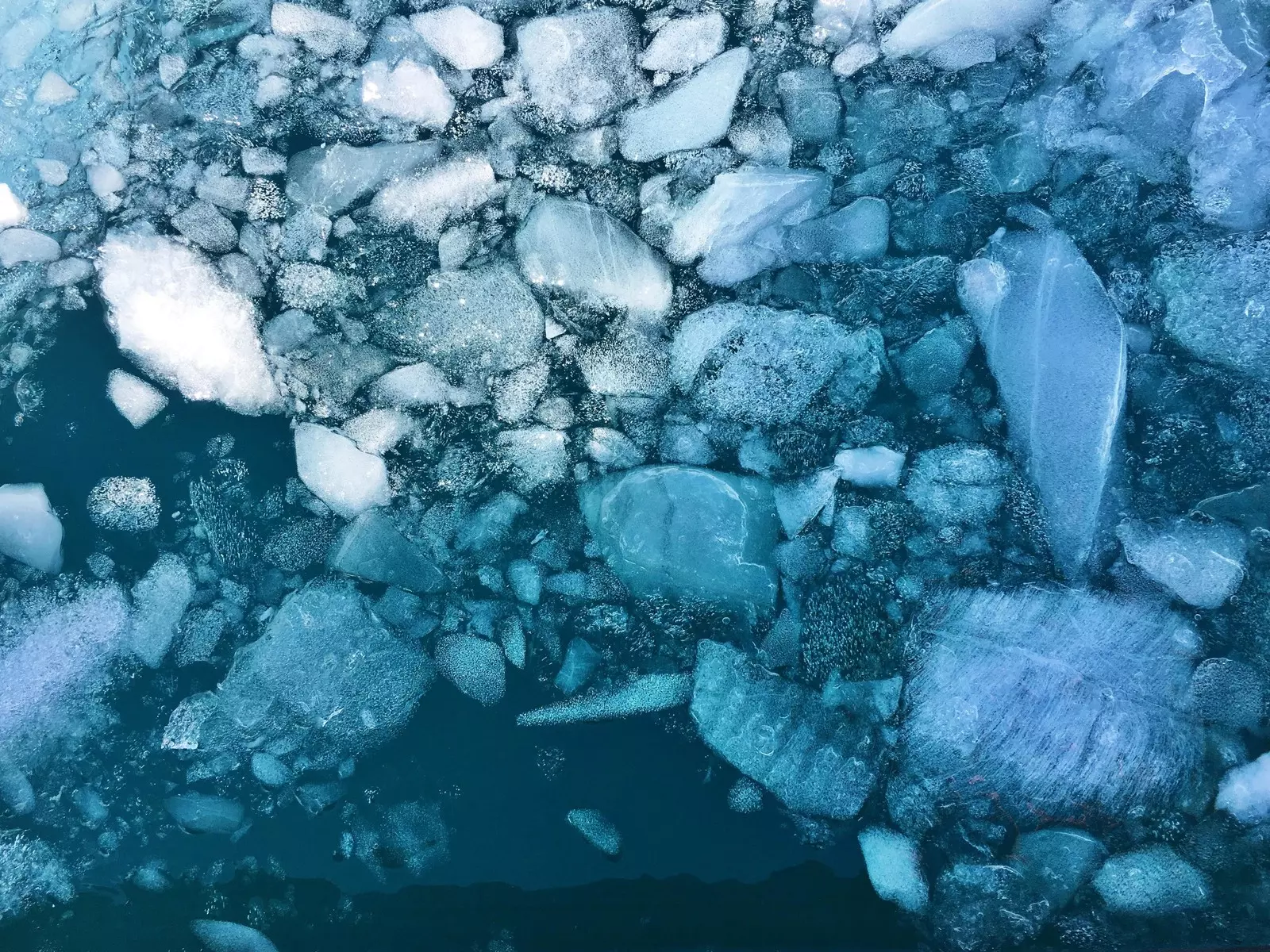 1. News in brief: Top climate crisis stories this week
Scientists in the United States say Antarctica sea ice levels have reached a record low. The National Snow & Ice Data Center's data shows that on 13 February sea ice extent fell to 1.91 million square kilometres, the second year in a row that it has fallen below 2 million square kilometres.
Delegations from countries around the world will meet in New York this week in an attempt to finalize a new ocean protection treaty. Last year, a round of talks on the new United Nations Ocean Conservation Treaty was suspended, with delegates unable to reach an agreement on financing.
China is home to 16 of the 20 global regions most vulnerable to the climate crisis, according to new data. Climate risk specialists XDI assessed more than 2,600 regions worldwide, using climate models together with weather and environmental data to assess the economic damage that temperature rises could cause by 2050.
New Zealand's government says the damage caused by Cyclone Gabrielle could rise above $8 billion. Prime Minister Chris Hipkins says Gabrielle is the biggest natural disaster to hit the country this century.
Weeks of dry winter weather have raised concerns that Italy could face another drought after last summer's emergency, with the Alps having received less than half of their normal snowfall. The Po, Italy's longest river, which runs from the Alps in the northwest to the Adriatic, has 61% less water than normal at this time of year, according to environmental groups.
Extreme high temperatures in Argentina linked to the climate crisis exacerbated the impact of a historic drought affecting the country since last year, scientists say. The World Weather Attribution group says it's analysis shows that global warming did not reduce rainfall directly, but that high temperatures likely reduced water availability and worsened the impacts of drought.
Rising global temperatures have caused a dramatic increase in the range of mosquitoes that transmit malaria, The New York Times reports. Scientists at Georgetown University have found that over the past century, the insects have been moving to higher elevations and further away from the Equator.
The European Parliament has approved a law to effectively ban the sale of new petrol and diesel cars in the bloc from 2035. It's aimed at speeding up the switch to electric vehicles thereby reducing CO2 emissions.
The UK's King Charles has met with political and business leaders to urge action on protecting biodiversity. He is founder of the Sustainable Markets Initiative, which was launched in 2020 at the World Economic Forum's annual meeting in Davos.
2. UAE's COP28 president-designate says world is 'way off track' in climate crisis fight
The United Arab Emirates' (UAE) climate envoy and designated president of the COP28 climate summit says the world needs a "course correction" to limit global warming. The UAE, a major OPEC oil exporter, will be the second Arab state to host the climate conference after Egypt in 2022.
"We already know that we are way off track," Sultan al-Jaber told the World Government Summit in Dubai. "The world is playing catch-up when it comes to holding global temperatures down to 1.5 degrees, and the hard reality is that global emissions must fall 43% by 2030," he said.
Jaber said policies should support growth and help battle the climate crisis at the same time. "Capital is critical to make the loss and damage fund real and operational and it is the key to a fair deal on climate finance for the Global South," he said, referring to developing nations.
The loss and damage fund, agreed to at the COP27 conference in Egypt last year, was hailed as a breakthrough for developing countries. But climate activists have since claimed that the fund remains empty. Scheduled between 30 November and 12 December, the summit will be the first global assessment of progress since the landmark Paris Agreement in 2015 to limit global warming.
3. More on the climate crisis on Agenda
Waste management is an essential part of tackling the climate crisis, particularly plastic waste. A new UN tool is allowing authorities in two Indian cities to measure their waste and develop policy insights.
The top 10% of global energy consumers currently use around 30 times more energy than the bottom 10%. To ensure a safe climate, the gap in energy consumption between the world's lowest and highest energy consumers would have to reduce eight-fold by 2050, a recent study has found.
Climate-proofing homes with energy efficiency and electrification upgrades also curbs their contributions to the climate crisis. But awareness around this issue is low, and governments need to do more to encourage widespread adoption of improvements, writes Lauren Salz, CEO and co-founder of Sealed.
Justice Department Investigation TikTok Owner for Spying on U.S. Journalists: Reports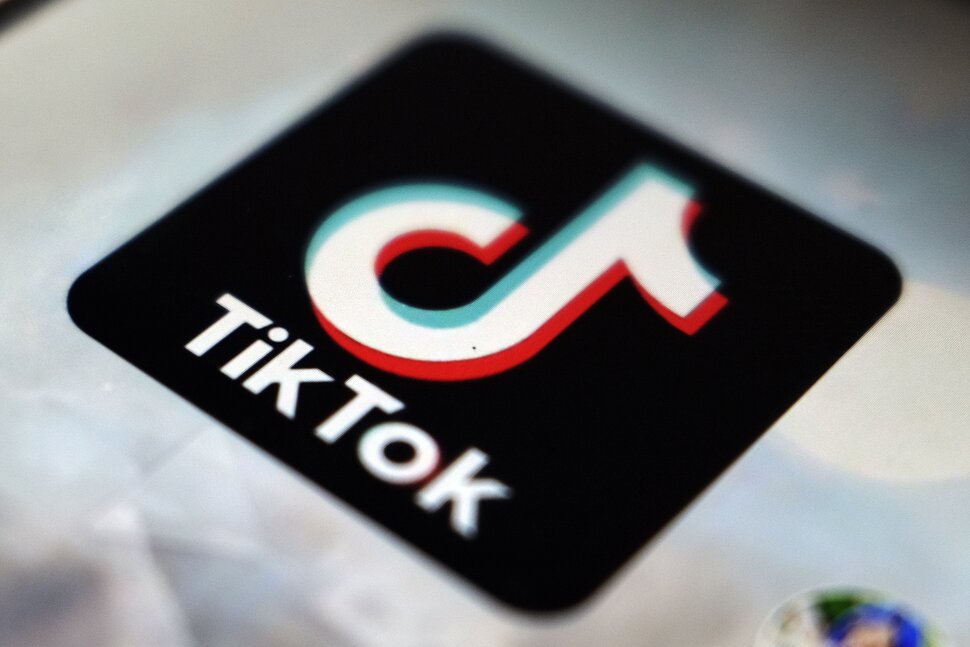 The company admitted in December that some of its employees improperly accessed the data of U.S. journalists in a bid to uncover the source of leaks.
The Justice Department and the FBI are investigating the parent company of the popular social media app TikTok for surveilling American citizens, including journalists.
According to reports, federal authorities began their investigation late last year, after TikTok owner ByteDance Ltd. acknowledged that some of its employees improperly accessed journalists' location data and other private data. Forbes was the first to report the investigations.
The investigation comes amid scrutiny of the app and a hardening policy stance by a bipartisan group of lawmakers and the White House over concerns that China is using the app to gather data on American citizens and influence elections.
ByteDance is based in China and has ties to the Chinese government. The app is banned from federal government devices, government devices in more than two dozen states and those in several European countries.
The FBI and the Justice Department are part of an agency called the Committee on Foreign Investment in the United States, which has asked ByteDance to divest from the U.S. arm of the app – or face a potential nationwide ban, which the White House has signaled it might support.
Former President Donald Trump in 2020 issued an executive order that effectively forced the company to divest of its U.S.-held assets, drawing on emergency economic powers. Despite several reports that a sale was imminent, no agreement was reached. The order did not survive legal challenges in federal court and was ultimately revoked by President Joe Biden.
The latest request has come amid ongoing negotiations between the company and the government over its ownership and the storage of data belonging to Americans. ByteDance has previously proposed another plan whereby the data from U.S. users would be stored in the U.S. and managed by a U.S.-based team.
ByteDance said in December that the employees who accessed the journalist's data did so in a bid to uncover the source of leaks. Those employees have been fired, it said.
Federal prosecutors in Virginia are also investigating ByteDance, according to reports. TikTok Chief Executive Shou Zi Chew is scheduled to testify in front of the House Energy and Commerce Committee next week.
Dating back to the first vending machine developed in London in the early 1880s to sell postage stamps, autonomous shopping has had a long history.
In 2018, there were an estimated 350 stores in the world offering a fully autonomous checkout process — and this is expected to grow further with 10k autonomous stores anticipated by 2024.
But since then, consumer preferences have shifted: There's an increased demand for personalisation, on-demand delivery, sustainable consumer choices and the growth of AI.
So how have autonomous stores been affected by these new market trends — and is the sector still on track to hit 10k stores in 2024? Sifted sat down with the experts to find out.
An increased demand for personalisation
Scaling personalisation has been shown to be one of the key retail trends of 2023. Consumers respond well to personalisation throughout the shopping process — from sales and marketing to upselling and after-sales support.
Brands are increasingly relying on consumer data, algorithms and online surveys to fulfil this growing demand for customised products.
For Natasha Thakkar, head of marketing at AiFi, an AI-powered platform that helps retailers scale autonomous shopping solutions, the boom in AI presents the perfect opportunity for it to be used more widely in enabling personalisation in autonomous shopping.
"AI analyses consumer purchase patterns, previous transactions, interests, demographics and other relevant data to help suggest personalised recommendations to the consumer," she says. "This increases the likelihood of them making a purchase and interacting with the brand more frequently.
Paweł Grabowski, head of unmanned solutions at Żabka Future, a unit of Żabka Group that fosters innovation and finds businesses increasing the value of the convenience store chain, says that autonomous stores (Żabka Nano) allow them to deliver a personalised experience in the offline world. It now operates over 50 stores, making Żabka Nano the largest chain of autonomous stores in Europe.
"It's like ecommerce shopping, but within brick and mortar — we can collect customer data and track the customer journey at all the stages, which allows us to build advanced analytics, including sales funnel or advanced shopping history based on events.
"The data, combined with our mobile app, enable us to personalise communication, offer and even discount coupons to the customers," he says.
On-demand delivery and flexible lifestyles
The pandemic drove up the demand for quick online shopping — also known as quick commerce or qcommerce. But now, there's a shift back to offline shopping and consumers are increasingly opting for a hybrid approach — a mix of online and offline shopping.
40% of consumers who intend to increase in-store shopping and decrease online shopping say it's because delivery costs are too high.
The experts say that a hybrid approach is the way to go for all brands.
"Both autonomous stores and quick online shopping educate people on how to do grocery shopping differently. We believe in the synergy between those business models," Grabowski says. "Customers are expecting a complete ecosystem of convenience solutions. Qcommerce is based on dark stores located in good city spots. What if autonomous technology can extend their role to them? Dark stores can then serve both as warehouses and come-and-grab stores for the local community."
Emanuel de Bellis, associate professor and director of the Institute of Behavioral Science and Technology at the University in St. Gallen, Switzerland, says that he sees autonomous technology working better for quick shopping in local stores. De Bellis's research focuses on how consumers perceive and use new technologies.
"I don't see a future with larger stores that are fully autonomous because I don't really see the incremental benefit — the technology works better for smaller local stores where you can just grab a couple of things," he says.
Additionally, autonomous stores also give brands the flexibility to operate within settings which were traditionally considered unusual for stores. The ATX Market at Q2 Stadium in Austin, Texas, recently became the first soccer stadium in the world to introduce a checkout-free store.
"Our stores are located in the middle of the offices, dormitories, gyms and inside other stores," Grabowski adds. "Autonomous stores can provide convenience services in locations where traditional retailers are unable to operate."
Sustainable consumer choices
Given inflation and the downturn, this may be the right time for brands to leverage technology to improve their offerings and come up with innovative ways for consumers to shop and save.
"Since there's no checkout staff operating autonomous stores, retailers can operate them 24/7," says Thakkar. "This not only provides more convenience to the customers, but also helps in increasing the revenue and significantly decreasing operating costs, thereby increasing overall store efficiency."
Consumers are also increasingly shifting towards conscious shopping habits — buying decisions revolving around ethics, environmentalism and sustainability, regardless of macroeconomic conditions. A 2023 survey shows that 78% of consumers prioritise sustainability.
Grabowski says that at Żabka Group, the business and ESG strategies are interlinked. For example, the stores use only energy from renewable sources.
"Since there's no checkout staff operating autonomous stores, retailers can operate them 24/7″
"Another crucial element is reducing food wastage: our store is data-driven, so for example, we can accurately predict the demand for fresh products," he says.
De Bellis says that this also points towards a possible future where human intervention for grocery shopping can be completely eliminated — homes and retailers would be interconnected to predict the items and quantities that need to be purchased and replaced.
"With large amounts of data, it could check what's in your fridge, for instance, or it could also be connected to many more things such as your blood glucose level and order specific things depending on how healthy you are," he adds.
"It's something that we can expect only in the distant future, but are slowly moving towards."
Why Do Your Customers Really Buy from You?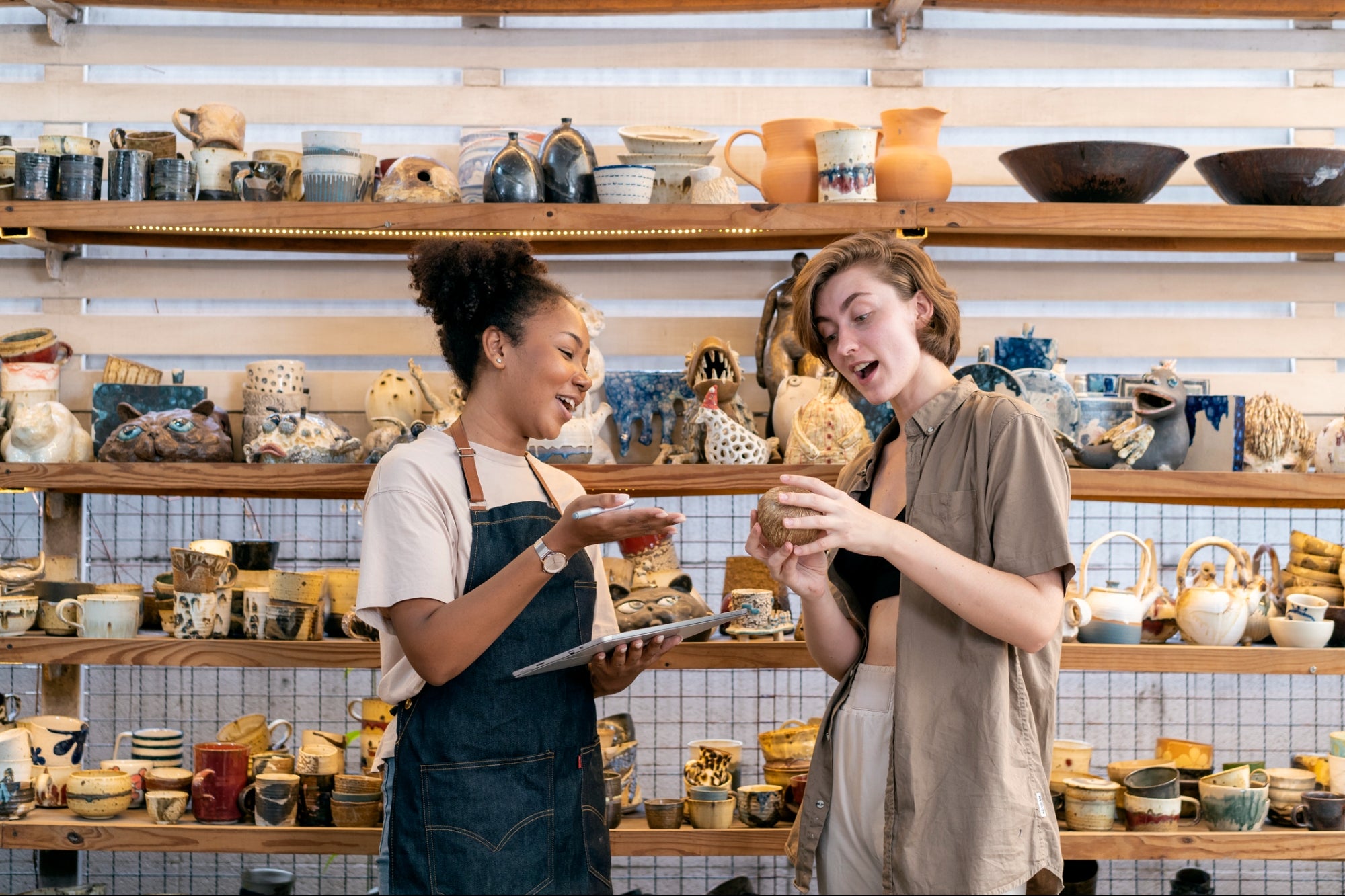 The following is a simple question for business owners. Why do your customers buy from you?
I told you the question was simple, but an accurate answer, on the other hand, can be far more complex and perhaps even elusive. To achieve long-term, sustainable success, your understanding of why your customers choose to do business with your company needs to be both correct and substantial.
Many business owners develop a customer value proposition (CVP) alongside their company mission and vision statements. The brief declaration is supposed to document why a customer would opt to buy your product or service over the competition.
While developing a CVP is commendable in its customer-centric approach, it often falls short of its intended purpose due to ambiguity, a lack of self-reflection and sometimes even outright insincerity. Dollars to doughnuts, there is not a single CVP out there that reads, "Our customers turn to us because we deliver lackluster service and a marginally good product."
Related: Who Is More Important — Your Customers or Your Employees?.
I would also assume that there are many businesses whose CVPs portray an exaggerated sense of the company's true customer value. CVPs should never be created based on hype or manufactured mantras; instead built from sincere, astute insight.
Bravado and disingenuousness are not the only ways business owners are misguided in their understanding of customer engagement and loyalty. The following are common misconceptions related to the question of why customers buy from you.
"We are the cheapest"
Sure, this value statement might be dressed up as "We deliver the best value," "We are the low-price leaders," or some other cost-based differentiator. But when I hear any form of "My customers buy from us because we are the cheapest," I cringe. Competing on price alone is simply not a good model and is often unsustainable. There is always some other business owner who is willing to run out of cash faster than you are.
Most customers – both B2B and B2C – understand the balance between cost and value. They walk that tightrope in every purchase they make. Contending that cheapest is the key attribute that keeps them coming back shortchanges both your business and your customers.
"We have the best employees"
Forgive me for being a bit skeptical about this assertion as well. Sure, your business may have good employees; but are they really the best? You may provide excellent service, but your competitors probably do as well. Is it truly your employees that keep your customers coming back? With the rare exception of that ultra-charismatic salesperson who charms the socks of buyers, the answer in all likeliness is a resounding no.
That is not to say that hiring for personality and alignment with company values is unimportant. It most definitely is. But to put the onus of success and customer loyalty squarely on the shoulders of your employees is shortsighted.
Related: 3 Reasons Why I Gladly Welcome Competition
"We've got the best product on the market"
While possessing a corner on the market is a great position to be in, it does not account for innovations in the marketplace and often fickle changes in consumer preferences. Evolving customer motivations and expectations, coupled with aging business models, have been the downfall of even some of the most successful industry titans.