Caos y confusión: cortes y abogados migratorios de Nueva York colapsados ante arribo masivo de solicitantes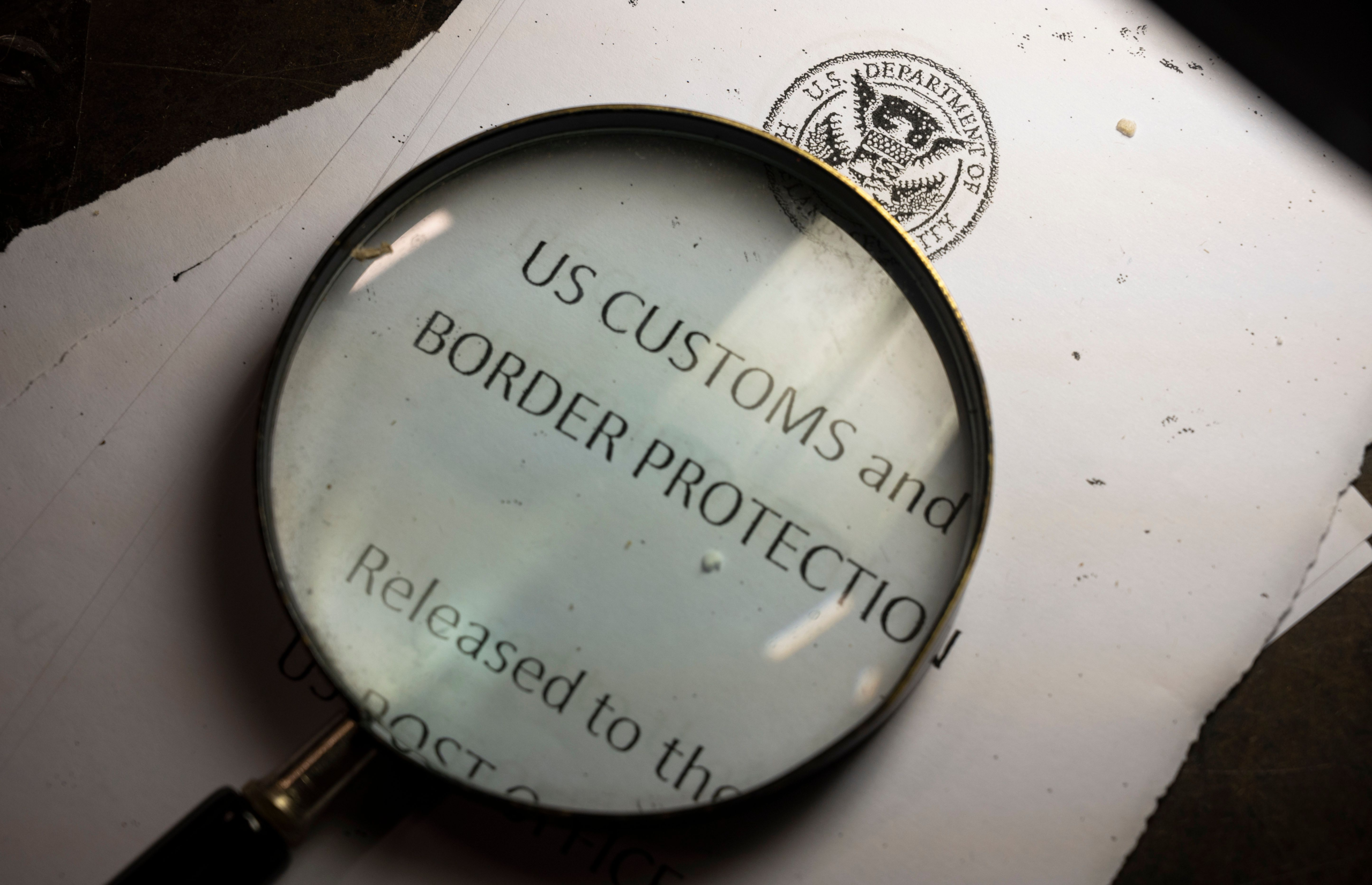 Los tribunales de inmigración en el estado Nueva York ya tenían un retraso de 180,000 casos antes de que llegaran 21,000 nuevos inmigrantes este verano. Es probable que el caos empeore a medida que las personas enfrentan fechas límite para solicitar asilo.
Desde el amanecer hay colas en los juzgados de Manhattan, donde los migrantes intentan cumplir con sus citas para los registros de la Agencia de Inmigración y Aduana (ICE). Es un caos que abogados y organizaciones de activistas han estado advirtiendo desde que miles de nuevos migrantes comenzaron a llegar a la ciudad este año. Ahora el sistema se está saturando aún más, un problema que probablemente empeorará a medida que los inmigrantes enfrenten fechas límite para solicitar asilo en 2023.
Immigration courts in New York State already had a backlog of 180,000 cases, before 21,000 new migrants arrived this summer. The chaos is likely to get worse as people face deadlines to apply for asylum next year.
El "caos y la confusión" en el sistema de inmigración es peor de lo normal
Si bien un cambio abrupto en la política de inmigración de la administración federal ha frenado la llegada diaria de migrantes, más de 21,000 ya se encuentran en la ciudad de Nueva York y muchas esperan obtener un estatus legal a través del proceso de asilo.
Se unirán a una fila que ya incluye unos 180,000 casos pendientes en los tribunales de inmigración del estado de Nueva York, que son manejados por 88 jueces.
Durante meses, las agencias de inmigración han enviado documentos judiciales a direcciones que parecen elegidas arbitrariamente. Algunos recién llegados han recibido fechas de audiencias judiciales iniciales que han pasado mucho tiempo de su límite para solicitar asilo. Los abogados dicen que los tribunales han perdido el papeleo y han rechazado a personas con audiencias programadas en la puerta.
Y muchos inmigrantes tendrán que navegar solos por el sistema, debido a la escasez de abogados y defensores de inmigración.
Jodi Ziesemer, directora de la unidad de protección de inmigrantes dijo que el "caos y la confusión" en el sistema de inmigración es peor de lo normal. "Eso ocurre a expensas de los derechos de las personas y su capacidad para buscar protección legal en Estados Unidos", afirmó.
Los inmigrantes que buscan asilo deben solicitarlo en el plazo de un año. Cuando los inmigrantes que llegaron este verano lleguen a esa fecha límite, el sistema judicial de inmigración se sobrecargará aún más, predijo Maryann Tharappel, quien dirige los servicios para inmigrantes y refugiados en Nueva York Al momento pueden pasar hasta cinco años para que se escuchen los casos de asilo.
La ciudad de Nueva York siempre ha recibido y dependido de los inmigrantes. Pero esta nueva ola de personas que cruzan la frontera de Estados Unidos está poniendo a prueba la reputación de la ciudad como santuario mundial.
Un resultado probable es que muchos recién llegados, frustrados por la espera para obtener un permiso de trabajo e incapaces de sobrevivir aquí sin laborar, buscarán opciones en la economía clandestina de la ciudad y se unirán a un grupo preexistente de alrededor de 500,000 trabajadores indocumentados en NYC.
La ciudad de Nueva York ya tenía uno de los mayores retrasos en los tribunales de inmigración del país, segundo después de Miami en el año fiscal 2022. A nivel nacional, hubo alrededor de 1,7 millones de casos abiertos en los tribunales de inmigración durante el último año fiscal, que finalizó en junio.
Los jueces de inmigración otorgaron asilo en aproximadamente el 14% de los casos escuchados durante el último año fiscal. Las personas que solicitan asilo pueden permanecer en el país a la espera de una decisión en su caso. Mientras tanto, los funcionarios de Aduanas y Protección Fronteriza (CBP) los liberan y se espera que se presenten periódicamente ante las autoridades de inmigración.
Algunos son monitoreados a través del programa "Alternativa a la Detención" (ATD) de ICE, que utiliza una variedad de formas de rastrear a las personas, incluido el rastreo por GPS, una aplicación telefónica de reconocimiento facial y teléfonos. Un informe de septiembre de un grupo de vigilancia del gobierno encontró que ICE tuvo problemas para ubicar a aproximadamente una cuarta parte de las familias procesadas hasta principios de marzo.
Perder la cita en persona con ICE generalmente no es un problema, según Isejn Marku, un abogado privado de inmigración en Nueva York. Los oficiales de ICE no pueden reunirse con todas las personas programadas en un día determinado, por lo que es poco probable que cuenten una cita perdida como un punto en contra del solicitante.
La oficina local de ICE no respondió a las preguntas de The New York Times sobre cuántas citas se programan diariamente en su ubicación de Manhattan, por qué no se permite la entrada al edificio a quienes tienen citas y si los registros de personas desaparecidas afectarán sus casos.
Pero otros abogados dicen que el caos podría terminar perjudicando las posibilidades que tienen algunos inmigrantes de ganar un caso de asilo y evitar la deportación.
descubrieron que uno de cada seis casos nuevos -alrededor de 63,000-, fueron desestimados el año pasado porque los agentes de la Patrulla Fronteriza no presentaron la documentación ante los tribunales de inmigración, algo que rara vez ocurría hace una década, según el informe.
Muchos nuevos inmigrantes han llegado sin ningún lugar adonde ir. Miles han venido de Venezuela, por ejemplo, y han aterrizado en ciudades como Nueva York y Washington DC, que carecen de comunidades venezolanas establecidas.
Cuando los inmigrantes llegan sin la dirección de un destino final, los grupos de defensa de la inmigración dicen que, en algunos casos, los agentes han ordenado que sus documentos se envíen por correo a organizaciones sin fines de lucro y otros entes en las ciudades donde los inmigrantes indican que quieren viajar. Tharappel dijo que su organización ha recibido más de 1,500 avisos a inmigrantes con los que nunca han tenido contacto.
Una portavoz de los tribunales de inmigración dijo que los jueces están conscientes de los problemas cuando adjudican casos.
Marku comentó que nunca había visto los tribunales de inmigración de la ciudad tan ocupados en sus 27 años de carrera como abogado de inmigración. "No tienen suficientes jueces, no tienen suficientes abogados del gobierno, no tienen el personal de apoyo para hacerlo", dijo.
Aún así, el personal de las cortes y de ICE lo están haciendo mejor de lo que esperaba para mantenerse al día con el volumen de casos, agregó Marku, quien trabaja principalmente con clientes de los Balcanes y algunos de Ecuador y Perú. "Se están moviendo y tengo que dar crédito a quien corresponde", dijo.
La espera por el ansiado estatus legal será larga para muchas personas. La Legislatura estatal aumentó la financiación de los servicios de inmigración en el presupuesto a principios de este año.
La gobernadora Kathy Hochul inauguró un instituto que se centrará en la creación de soluciones de políticas para ayudar a los inmigrantes. Y un proyecto de ley propuesto por los legisladores estatales, que aún no se ha aprobado, garantizaría la representación legal de las personas en los tribunales de inmigración.
Sin embargo, en la ciudad de Nueva York "simplemente no hay suficientes abogados", resumió
Extreme, Unexpected Kid Costs: How to Plan for the Unplanned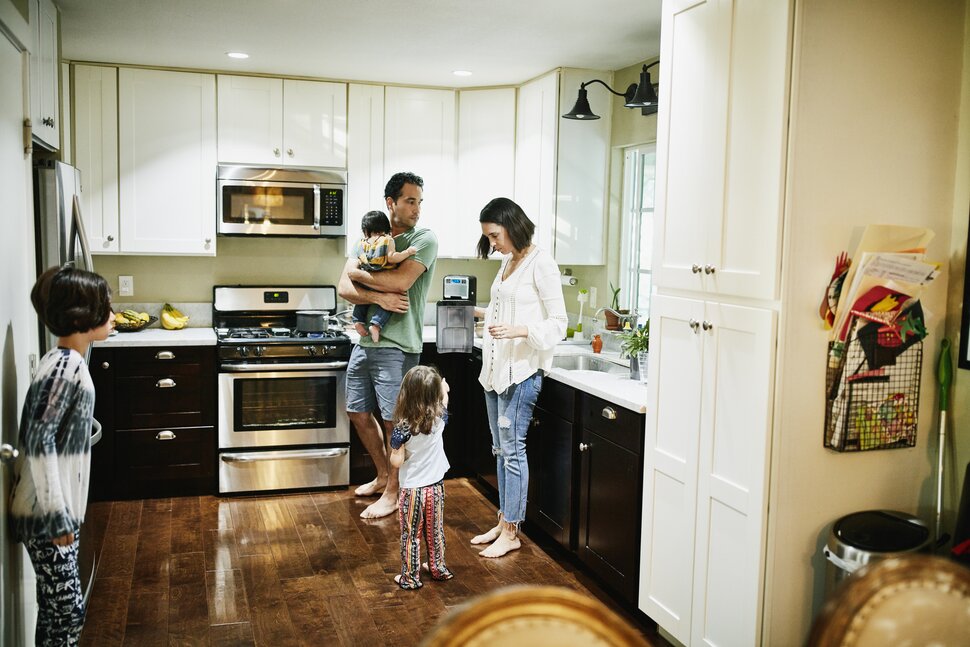 It would be impossible to list all the costs associated with raising children. As a parent, you'll spend on a wide variety of goods and services, starting the day they're born and lasting until you're ready to stop.
A 2022 report from The Brookings Institution estimated the total average family expenditures on a child born in 2015 to a middle-class, two-child family in the United States to be $310,605.
You hopefully anticipate and can manage some costs like clothes and food. But other costs can be far more expensive – and come out of the blue. When they do, they can blow your carefully constructed budget out of the water.
The following scenarios might not occur in your family's future but you never know. If they do, here's what you need to consider – and how you can keep them from throwing your finances out of whack.
Academic Help
Your child has suddenly fallen behind in school and is now having trouble keeping up. When that happens, you may want to sign them up for summer school classes or tutoring.
"Planning for beyond-school support, whether to fill in gaps or enrichment, is a key element of academic planning," Rebecca Mannis, Ph.D., learning specialist and founder of New York City-based Ivy Prep, says.
"Here, 'less is more' may not be realistic. Caveat emptor, as tutoring is largely an unlicensed field," she says.
After getting recommendations from friends and teachers, Mannis urges parents to spend time understanding a learning specialist's approach and methods. According to Tutors.com, you can expect to pay somewhere between $25 and $80 an hour for the service, so you need to ensure it matches your child's needs.
Before paying, though, find out if you can get help for free through the school's individualized education plans. If it will be coming out of your own pocket and your child has diagnosed learning challenges, you may be able to deduct the costs from your taxes.
[ READ: Tax Write-Offs You Shouldn't Overlook. ]
Sports and Talent
Your child is fascinated with football, figure skating or the flute – and paying for these activities wasn't in your financial playbook.
It's great to encourage extracurricular activities, but set clear boundaries. Coaches and instructors make many demands, so it's important you to talk to your child about your personal parameters.
"Be realistic with your child and help them prioritize," Mannis says. "Not only will t
Austin Housing Market Forecast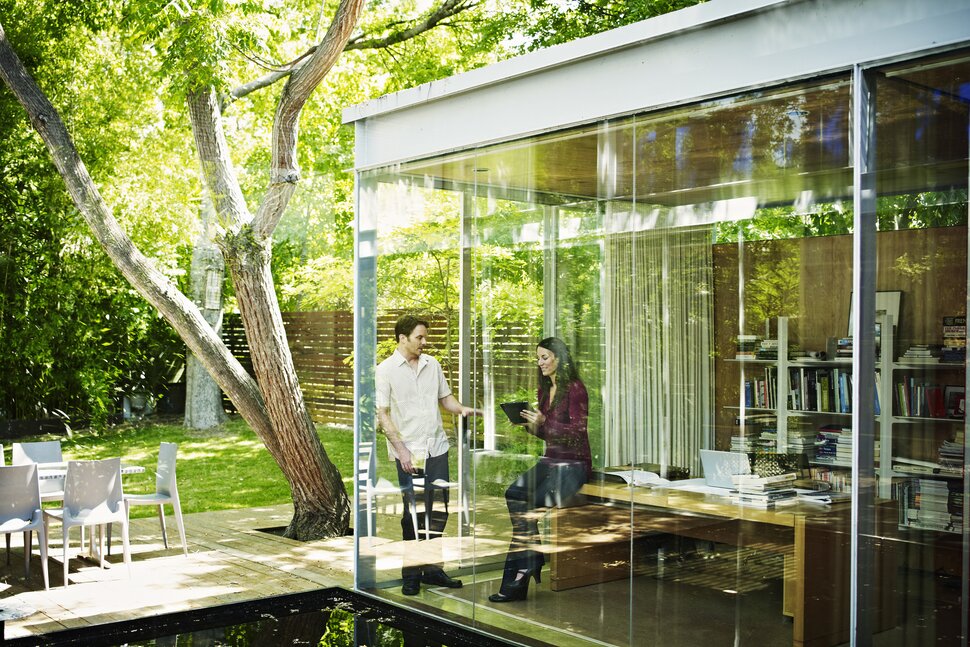 Given the enormous popularity of the greater Austin, Texas, area for online searches, newcomers and employment growth, it may act as a reasonable bellwether for the state of the U.S. housing market. This will certainly be tested in the spring and summer selling season, when the National Association of Realtors reports that about 40% of sales of existing homes throughout the U.S are historically made between the months of May and August. Besides offering warmer weather, buying a home during these months allows buyers with school-aged children to shop, bid, close and move into a new residence before the start of a new school year.
Similar to the overall U.S. housing market in mid-2020, the Austin housing market went into serious overdrive marked by a sharp decline in months of inventory, bidding wars and rising prices as sales jumped, fueled by buyers eager to take advantage of record-low mortgage rates. Flash forward to early 2023, and both the Austin and national housing markets are taking a bit of a breather, featuring more supply, falling prices and more careful buyers ensuring that making a deal in an environment of higher mortgage rates still makes financial sense.
However, for buyers of newly built homes, the current overhang of unsold inventory is unlikely to last, given how assertive some builders with in-house mortgage subsidiaries can be with incentives such as mortgage-rate buydowns as low as 4% to 5%, especially for those who can close quickly.
Using information from the U.S. News Housing Market Index, we've compiled the data you need for a better understanding of the current state of the market. Here's what you should know a.
Leading Researcher on Health and Social Inequities, Seth Holmes, to speak at John Martinson Honors College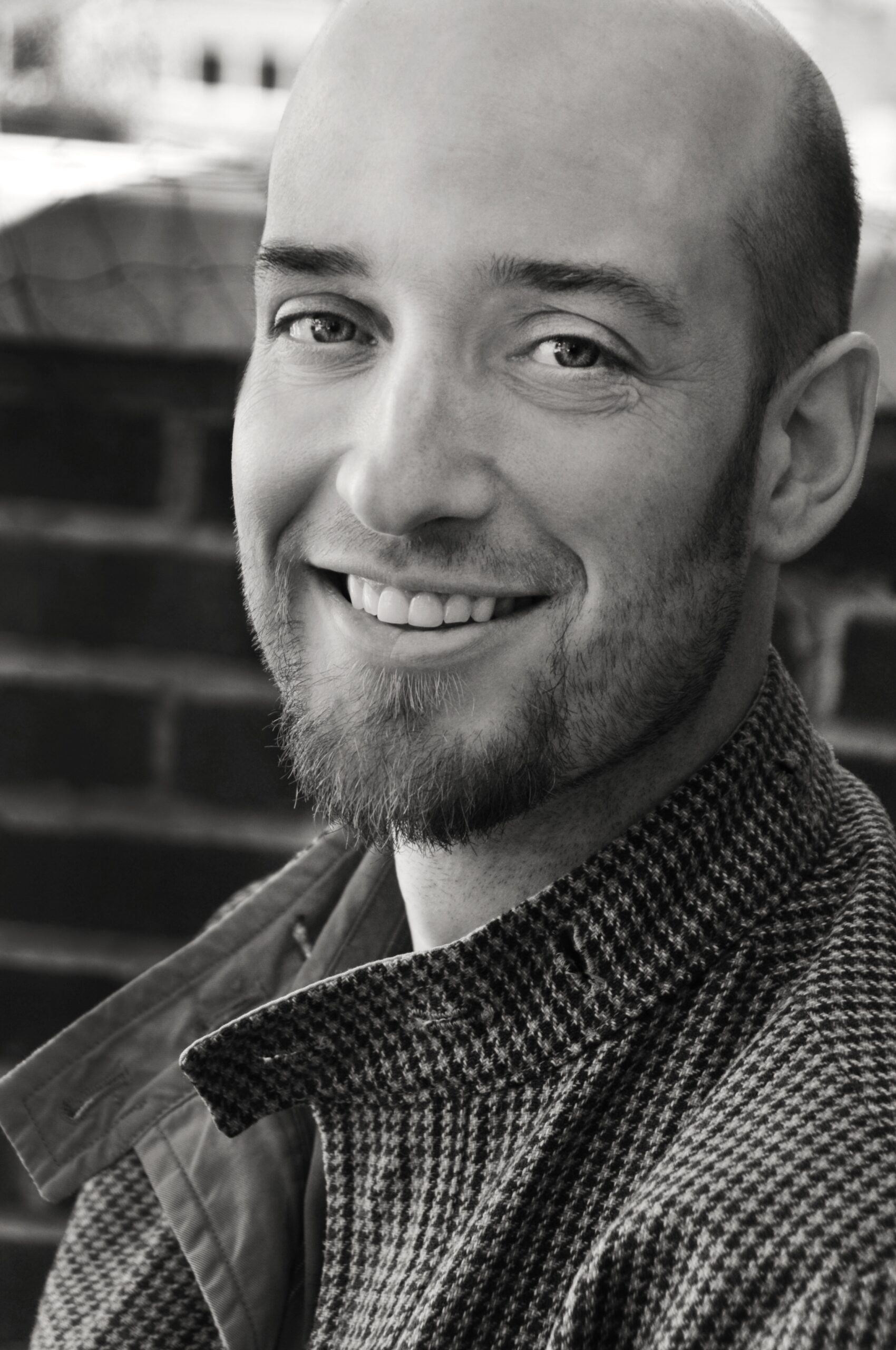 Medical anthropologist Seth Holmes, most notable for authoring the powerful and culturally impactful book Fresh Fruit, Broken Bodies: Migrant Farmworkers in the United States, will visit the Purdue University campus for the sixth annual Aronson Family Science and Society Lecture.
Made possible by the generous donation of the Aronson family and hosted by the John Martinson Honors College in collaboration with the Institute for a Sustainable Future, and the Department of Horticulture and Landscape Architecture, Holmes will headline his campus visit on Thursday March 2 with a keynote lecture on migrant farmwork and its implications on health and food systems.
The keynote lecture will take place on March 2, 2023 in Honors College and Residences North in Honors Hall at 5:30 p.m.. Holmes' lecture titled "How Social Inequity Comes to be Treated as Natural" will challenge the audience to consider the experiences of work, health and health care among indigenous Latin American migrant farmworkers in the United States. Holmes will present case studies that analyze the realities of migration and farm work where each intersect with health and social inequity. The lecture is free and open to the public. A reception will follow with light refreshments and an opportunity to meet and visit with Dr. Holmes.
Holmes will open his visit by meeting with graduate students and participation in a panel discussion on Wednesday March 1 at 3:30 p.m. with Purdue faculty from the John Martinson Honors College, Department of Public Health, Department of Horticulture and Landscape Architecture, and the Department of Anthropology. The discussion will include thoughtful critique on the topic of race, place, and economics on issues of work, migration, environmental and public health. The panel discussion will be in the auditorium at Burton Morgan Center for Entrepreneurship. Light refreshments will follow the panel in the Burton Morgan Café.
Additional groups promoting the campus visit include the Department of Anthropology, the Latino Cultural Center, the Purdue chapter of the Multicultural Efforts to end Sexual Assault (MESA) program and the Purdue AgrAbility program.
SCHEDULE OF EVENTS
Wednesday March 1
Panel Discussion
3:30 p.m. | Burton Morgan, Auditorium
Reception with Light Refreshments
4:30 p.m. | Burton Morgan Café
Thursday March 2
Keynote Lecture
5:30 p.m. | Honors College & Residences North, Honors Hall
Reception with Light Refreshments
6:30 p.m. | Honors College & Residences North, Innovation Forum
About Seth Homes, MD, Ph.D.
Dr. Holmes is currently a Chancellor's Professor in Society and Environment and Medical Anthropology and affiliated faculty in Public Health at UC Berkeley. He is Founder of the Berkeley Center for Social Medicine and Co-Director of the MD/PhD Track in Medical Anthropology coordinated between UC Berkeley and UC San Francisco. A cultural and medical anthropologist and internal medicine physician, he has worked on social hierarchies, health inequities, and the ways in which such asymmetries are naturalized, normalized, and resisted in the contexts of transnational im/migration, agro-food systems, and health care.
About the Aronson Family Science and Society Lecture Series
The Aronson Family Science and Society Lecture is an annual series welcoming leading researchers and pioneers in the fields of science and social impact to our West Lafayette campus. Visiting scholars enjoy several days at Purdue interacting with faculty and students, participation in a panel discussion with Purdue faculty on topics of cultural impact with a final presentation to a large group of faculty, staff, students, and members of the general public. Previous speakers for the series have included Captain Scott Kelly, NASA astronaut and commander of the International Space Station, Moira Gunn, a former NASA scientist, Purdue alumna, and host of the NPR program "Tech Nation.", and a West Lafayette native, Dr. Katie Bouman, who as a member of the Event Horizon Telescope team helped to capture the first image of a black hole.