Are home prices still going up? What's happening with mortgage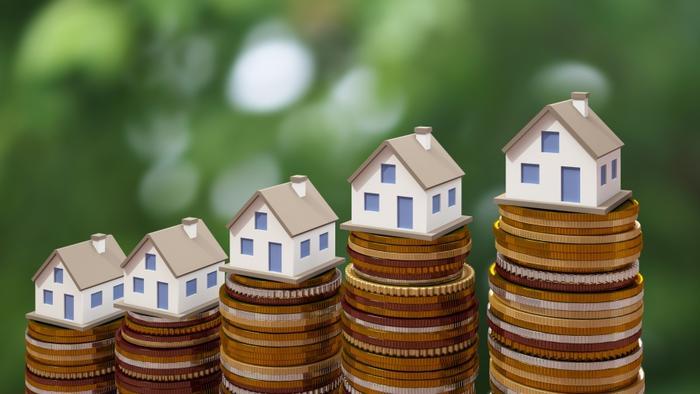 Potential buyers remained reluctant to take the plunge on financing a home purchase even as mortgage rates fell for the fourth straight week.
Mortgage applications decreased 2% the week ending Dec. 2 compared to the previous week. And the average loan size for a purchase application was at its lowest level since January 2021.
Meanwhile, the average rate for a 30-year fixed mortgage trended down to 6.33% as of Dec. 8, according to the latest data from Freddie Mac. The fixed-rate mortgage has more than doubled from a year earlier when it averaged 3.1%.
The pandemic-era housing boom, combined with decades-high inflation and volatile mortgage rates, are forcing prospective homebuyers and homesellers to sit on the sidelines and wait for the dust to settle.
HOUSING:The 10 best real estate markets of 2023: Goodbye COVID boomtowns, hello mid-sized markets
EXCLUSIVE:After little progress on lending discrimination, a mortgage fairness crisis looms
"Mortgage rates decreased for the fourth consecutive week, due to increasing concerns over lackluster economic growth," said Sam Khater, Freddie Mac's chief economist. "While the decline in rates has been large, homebuyer sentiment remains low with no major positive reaction in purchase demand to these lower rates."
Over the last four weeks, mortgage rates have declined by three-quarters of a point, the largest decline since 2008, according to Khater.
In late October, the average rate on a 30-year fixed rate mortgage pushed past 7%. But with signs that inflation is cooling, the Federal Reserve could ease up on its aggressive rate hikes, and mortgage rates could have peaked, =experts say.
The 30-year fixed-rate mortgage averaged 6.33% as of December 8, 2022, down from last week when it averaged 6.49%. A year ago at this time, the 30-year fixed-rate mortgage averaged 3.1%.
The 15-year fixed-rate mortgage averaged 5.67%, down from last week when it averaged 5.76%. The 15-year fixed-rate mortgage averaged 2.38% a year ago.
"Despite the ongoing decline in mortgage rates that started in October, prospective homebuyers continue to delay decisions to purchase homes, even as home prices flatten or fall," says Bob Broeksmit, president and CEO of the Mortgage Bankers Association. "The average loan size for a purchase application last week was at its lowest level in nearly two years, another indication that home prices are cooling."
HOUSING MARKET FIRST-TIMER?:15+ real estate terms you should know, from FICO to escrow
Currently, the typical family cannot afford to buy a median-priced home as the qualifying income exceeds earned income, says Nadia Evangelou, senior economist and director of real estate research for the National Association of Realtors.
However, housing affordability rose about 8% in the last four weeks as mortgage rates moved closer to 6%, she says.
"If inflation continues to slow down, mortgage rates may stabilize near 6% in 2023. With a 6% mortgage rate, housing will become more affordable for many buyers," she says. "In this scenario, the typical family will earn about $1,000 more than the income needed to purchase a mid-priced home. With more buyers back in the market, the housing market may turn around at the beginning of the new year."
FIXED VS ADJUSTABLE MORTGAGE RATE:Mortgage rates top 7%. Is a fixed or an adjustable rate the best bet right now?.
Fear of a recession and high mortgage rates have given buyers pause. Many people have been priced out of the market altogether and small drops in the interest rate will not make a difference, said Lisa Sturtevant, chief economist at Bright MLS.
Affordability remains a big constraint in the market. Over the past three years, home prices have increased by more than 40% nationally.
"In 2019, a family needed an income of about $52,000 to qualify to purchase the median-priced home, and their monthly payment would have been about $1,220," says Sturtevant. "Fast forward, homebuyers now need an income of nearly $100,000 to qualify for the median-priced home, and the typical monthly payment has shot up to more than $2,200."
Even as rates decrease and house prices soften, economic uncertainty continues to limit homebuyer demand as we enter the last month of the year, says Khater.
REAL ESTATE EXPLAINED:Housing market grinding to a halt? High mortgage rates bring sales and listings down.
Prospective buyers may be tempted to try to "time" rates to try to jump into the market when rates dip, but timing rates is difficult, says Sturtevant.
Buyers would be better served by shopping for rates and getting quotes from multiple lenders.
"There is a lot of variability in rates, terms, and mortgage products in this changing market," she says.
MORTGAGES:Fannie Mae, Freddie Mac will back mortgages of more than $1 million in 2023
Pending home sales slid for the fifth consecutive month in October, according to the National Association of Realtors. Three of four U.S. regions recorded month-over-month decreases, and all four regions recorded year-over-year declines in transactions.
"October was a difficult month for home buyers as they faced 20-year-high mortgage rates," said NAR Chief Economist Lawrence Yun. "The West region, in particular, suffered from the combination of high interest rates and expensive home prices. Only the Midwest squeaked out a gain."
Total housing inventory at the end of October was 1.22 million units, which was down 0.8% from both September and one year earlier (1.23 million). Unsold inventory sits at a 3.3-month supply at the current sales pace, up from 3.1 months in September and 2.4 months in October 2021.
"Inventory levels are still tight, which is why some homes for sale are still receiving multiple offers," Yun added. "In October, 24% of homes received over the asking price. Conversely, homes sitting on the market for more than 120 days saw prices reduced by an average of 15.8."
Even though home prices remain high year-over-year, they're not increasing at the same pace as the year before.
Whereas last October, the national median existing-home price for all housing types rose by 13% from the previous year, in October 2022, home prices rose by only 6.6% year-over-year.
The median existing-home price for all housing types in October was $379,100, a gain of 6.6% from October 2021 ($355,700), as prices rose in all regions. This marks 128 consecutive months of year-over-year increases, the longest-running streak on record.
No, you don't need to freak out over Facebook's new listings rule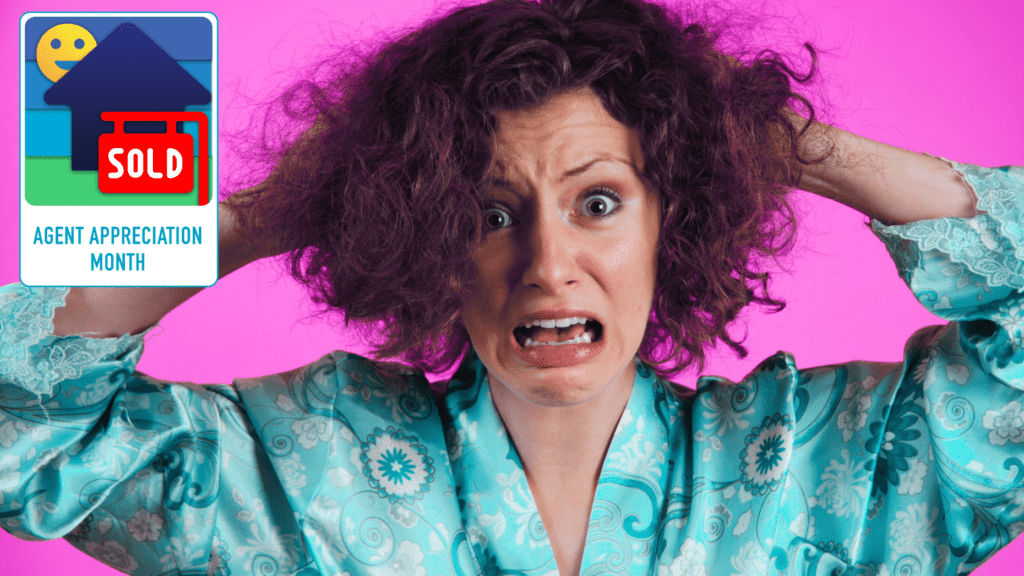 Is it over for real estate agents to post their listings on Facebook? Here's what's going on. So you may have gotten an email over the last few days, if you're a real estate agent, saying that you cannot post real estate listings to Facebook anymore, and you might have freaked out.
Here's what this means. The change that's happening to Facebook is that you cannot post your listings to Facebook Marketplace through your business page. That's the only change that's happening.
So can you still post your listings to your Facebook business page? Yes. You can also still link to your website. You can still post photos of your listings on your business page. You can still post videos, Reels, Stories, and all of that. Facebook Live can still happen on your Facebook business page.
The only change is if you're posting rentals or properties through Facebook Marketplace, you have to do so through your personal profile, not your business page. That's it. This has caused a lot of concern, but that's all that this email means.
Katie Lance is the author of #GetSocialSmart and founder and CEO of Katie Lance Consulting, a social media strategy firm and founder of the #GetSocialSmart Academy. She's been recognized by Inman News as one of the 100 most influential people in real estate and is a featured keynote speaker at many industry events. Katie is also is the author of the best-selling book, #GetSocialSmart.
Simply enter the email address you used to create your account and click "Reset Password". You will receive additional instructions via email.
Forgot your username? If so please contact customer support at (510) 658-9252
Password Reset Instructions have been sent to
Please contact the parent account holder or Inman customer service @ 1-800-775-4662 customerservice@inman.com.
Coalesce's Select Membership is no longer active. Sign up for Individual Select membership today.
Please update your billing information to reactivate your membership.
You will be charged . Your subscription will automatically renew for on . For more details on our payment terms and how to cancel, click here.
Wisconsin experts predict 2023 inflation, employment, housing trends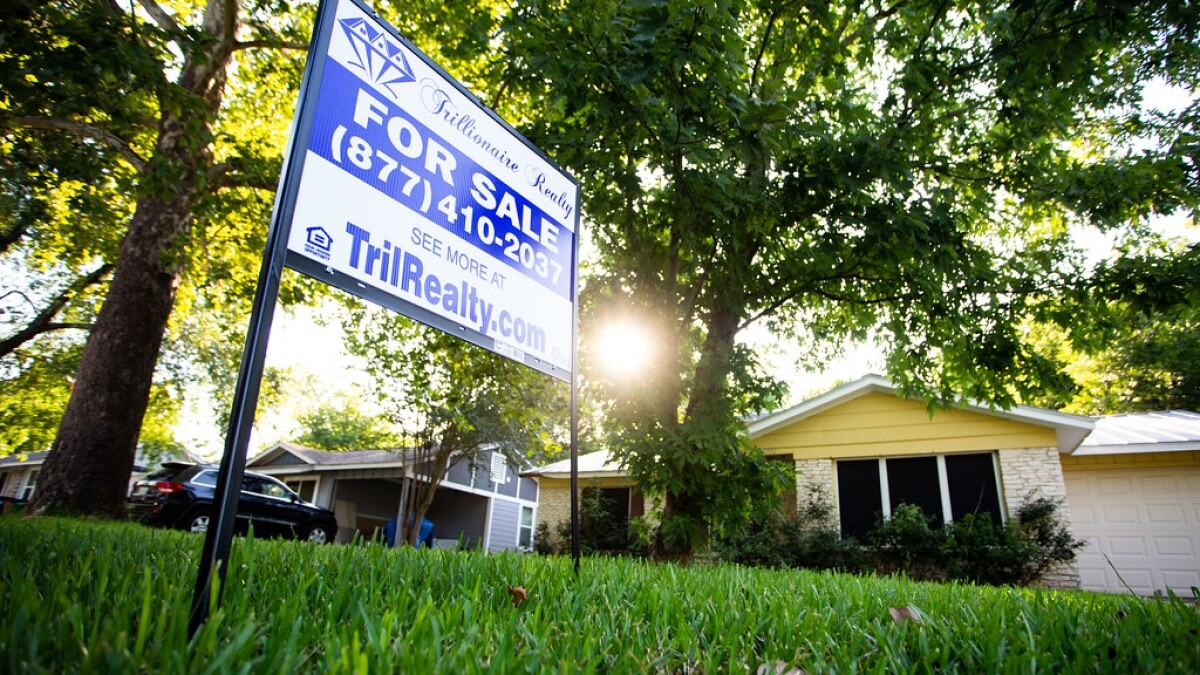 APPLETON – In November, the Wisconsin Department of Revenue released a forecast wherein IHS Markit, a provider of information, analytics, and solutions for governments and financial markets, predicted a slight recession in the last quarter of 2022 and continuing into the first half of 2023.
"Inflation continues to be the largest downside risk to the economic outlook," it stated.
It is now projected that the Consumer Price Index — a measure of the average change over time in the prices paid by urban consumers for a market basket of consumer goods and services — will rise 4.3% next year.
Over the past 12 months, the Bureau of Labor Statistics reported an increased CPI of 6.8% in the Midwest region. The bureau also reported an increase of 11.7% in food prices, and an increase in energy prices of 11%, due to an increase in the price of gasoline.
Brad Tank, an investment management expert and University of Wisconsin-Madison alumnus, thinks federal officials will be successful in limiting inflation in 2023.
Tank explained in a recent UW Now livestream, "Predictions for 2023," that he expects inflation to remain above 4% up until the middle of 2023. The rate most likely wouldn't hit 2% until 2024.
Inflation, he said, is most likely to continue due to factors that coincided with the ongoing COVID-19 pandemic.
"A big part of that is the demographic shift affecting workforces for major world powers including the United States and China," Tank said.
Aside from a slight recession, here's what economic changes are predicted for Wisconsin for 2023:
The Wisconsin Department of Revenue predicts employment throughout the state will post small declines of 0.4%, fluctuating around 4.6% in 2023.
Through October, the Wisconsin unemployment rate sat at 48,800 jobs, which was 1.6% below its rate before the COVID-19 pandemic hit in February 2020.
Nationally, there will be less job hopping and fewer counteroffers — offers made by an employer, such as a better salary package or career prospects — in 2023 as demand for talent and the supply for candidates becomes steady, Forbes predicted in November.
"Salary rises will be less common, too," Forbes wrote. "Many employers have already increased wages over the past 12 months — a shortfall of talent left them with little choice. So, any pay raises they can afford to award in the future will be marginal."
The state's Department of Revenue reported a 7.8% wage growth in Wisconsin in 2022.
"Generally, we are seeing many of the same hiring trends from the past two years persist into 2023," said Jeffrey Sachse, director of the Center for Customized Research and Services (CCRS) and economic development at UW-Oshkosh. "Companies are hiring across most staffing levels with a focus in health care and manufacturing on entry level workers, citing attendance and time management as key concerns. This continues to drive up wage rates in a more competitive environment."
Sachse said while there are some genuine concerns for a recession in 2023, it is unlikely that there will be large layoffs locally, because many firms are already understaffed.
"I have seen projections recently of the local unemployment rate increasing to as high as 4.5% by the end of 2023, but this is still well below historical averages," Sachse said.
The Department of Revenue predicts professional and business services will face the largest decline in the new year. The construction industry will be the second most affected, as high interest rates are expected to continue reducing home affordability, resulting in a decline in residential investments. Manufacturing jobs are also expected to decline within the next two years.
Ryan Long, a Wisconsin Department of Workforce Development regional economist in the Bay Area and Fox Cities, said its most recent data from August showed 1.73 job openings per unemployed job seekers. Long said this ratio has been on a downward trend since April.
Long said that some challenges the workforce had been facing pre-pandemic and throughout 2021 were also due to long-term demographic patterns such as an aging population, declining labor force participation rate, below-replacement fertility and minimal net migration. These patterns will also need to be addressed in order to bring the workforce back to a stable market.
This year proved to be difficult for people looking to buy homes, as demand to purchase became greater than the inventory of houses available.
Because of low inventory, those who did find a house often had to put in an offer higher than usual.
According to the Wisconsin Realtors Association, Wisconsin inventories remained very tight, in March 2022 there continued to be just 2.1 months of available supply. Rapidly rising prices and a significant uptick in mortgage rates, 4.17% in March, has led to a reduction in housing affordability across the state by 19.5%.
Michael Sewell, president of Realtors Association of Northeast Wisconsin, said local interest rates have gone up significantly in the past year and are about the highest they have been in 20 years.
However, Sewell said he believes interest rates will begin to decline in the beginning of the year.
"I think, probably, by the middle of the year, they'll be around 5½ (percent), and I think they're going to hover between 5 and 5½ for a while," Sewell said.
According to the Wisconsin Realtors Association, the average cost of a home in November 2022 was $259,950, a jump from $240,000, the average cost in November 2021. The number of sales averaged 5,400, down from the 7,905 sales in November 2021.
The report shows that in Outagamie County, sales have continued to decrease since 2020 while prices have steadily increased since then.
Trends in the national real estate market doesn't necessarily reflect local real estate market, Sewell said. Although the market is still seeing high interest rates, Sewell said the Northeast Wisconsin market is much more stable than many other parts of the country.
"The reason we've had issues the last couple years is because inventory's low," Sewell said. "There's much higher demand for houses than we have supply."
Sewell said, going into 2023, there will be an increase in inventory over the course of the year, but demand will continue to be greater than supply.
Part of the reason inventory is low is because people are hesitant to move or purchase a new home because their current interest rate is lower than what the average rate is now, Sewell said.
"But I think as interest rates start to loosen up after the first of the year that we will see more of those people decide to put their house on the market and that will help our inventory as well," Sewell said.
Foreclosure trends will change going into the new year as well. For the past two years, foreclosure rates had declined due to homeowners receiving extra funds from forgiveness programs put in place by the pandemic.
Now that most of the programs are done, foreclosure rates will increase bringing them slightly higher than what the normal rate has been in the past.
"Back in the last recession, in 2008, 2009, 2010, people's houses weren't worth what they owed on them," Sewell said.
Now, most homeowners have significant equity, meaning even if they're struggling to make payments they have the option to sell their home, pay off their loan and move forward.
Despite these changes, Sewell believes Northeast Wisconsin will have a more normalized market moving forward into 2023.
"There won't be as many as many sales as we've had the last couple of years, but I think that it'll still be a very solid market in the coming year," Sewell said.
Housing Market 2023: Where It's Headed, According To Experts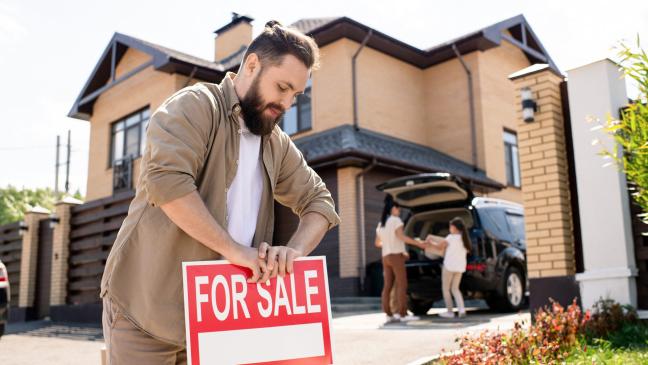 Han sido unos años salvajes para el mercado inmobiliario. Si está pensando en comprar o vender en 2023, probablemente se sienta un poco preocupado por el proceso.
Jubilación a cualquier edad: Obtenga consejos de jubilación que se adaptan a cada etapa de la vida
Descubra cómo: Ponga su puntaje crediticio al día con estos 3 consejos para el éxito
Más: En qué se diferenciará la recesión de 2023 de la de 2008 y cómo debe prepararse de manera diferente
No hay forma de saber exactamente qué desafíos enfrentará, pero desea estar lo más preparado posible. GOBankingRates habló con varios expertos en bienes raíces para averiguar cómo creen que podría ser el mercado inmobiliario de este año.
Buyers Will Get Some Leverage
"The market has shifted to a buyer-friendlier market, but sellers still hold a lot of cards," said Lindsay McLean, co-founder and CEO of HomeLister. "As mortgage rates rise and affordability dips, sellers may have to shift their expectations to match the changing market — and buyers [will] have more leverage."
Despite that, she said the market will return to a more balanced position than in previous years.
"Buyers are finding they can once again buy without waiving contingencies and sellers are starting to offer concessions," she said. "However, many sellers hold low-interest-rate mortgages and are not under pressure to sell and so may hold out for the offers that they want."
Los precios de las viviendas podrían disminuir
El mercado de la vivienda ha cambiado considerablemente, pero McLean dijo que aún es difícil decir si esto significa que los precios de las viviendas disminuirán en 2023.
"Si bien los precios han caído desde donde estaban en su punto máximo en esta época el año pasado, todavía están por encima de los precios de 2021 en muchos mercados", dijo. "Las tasas hipotecarias se han estabilizado un poco en diciembre y la actividad de las ofertas parece reanudarse, ya que los compradores están volviendo lentamente a la mesa".